Who Is Carmen Jane Plant?
Carmen Jane Plant is the lucky daughter of one of rock 'n' roll's greatest ever frontmen, Robert Plant. She was born on October 21st, 1968, in Birmingham, England. Carmen was the first child from Robert's marriage to Maureen Plant and his only ever daughter.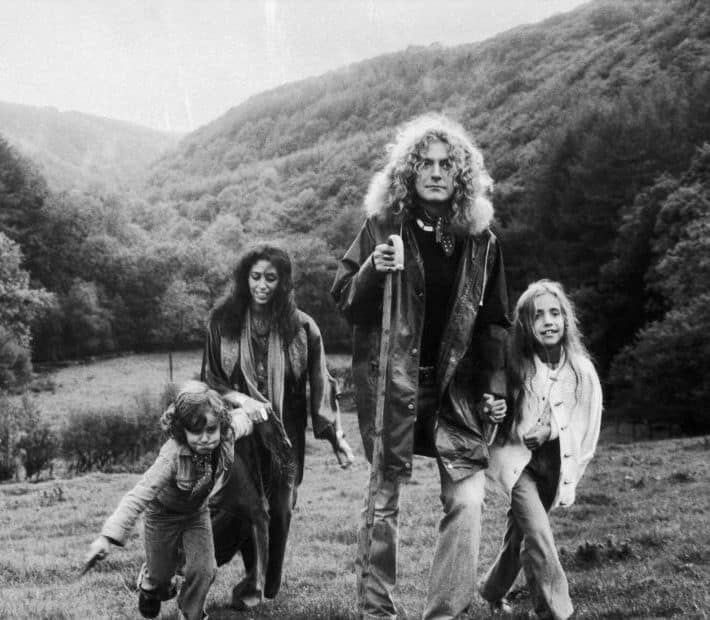 The 1972 Led Zeppelin song, "The Ocean," actually references Carmen Jane Plant in one of the lyrics. Not many people can say they have a Led Zeppelin lyric dedicated to them!
'I'm singin' all my songs to the girl who won my heart.
She's only three years old but it's a real fine way to start.'
Those of you needing a refresher on these lyrics, check out Led Zeppelin's iconic performance of Ocean at Madison Square Garden in 1973:
But it doesn't stop there…
In 1989, she had the privilege of witnessing what any 70's rock music fan would dream of. A private performance from the one and only Led Zeppelin. With Jason Bonham on drums, the band apparently played "Trampled Under Foot," "Misty Mountain Hop," and "Rock and Roll" for her 21st birthday.
During an interview with People magazine on December 20th, 1976, Robert discussed what his children used to think when he was on the road. "Carmen used to think she had two fathers—the one whose singing she heard through the speakers and the one on whose knee she was sitting. They (Carmen and Karac) love it when I come back to tell them tales."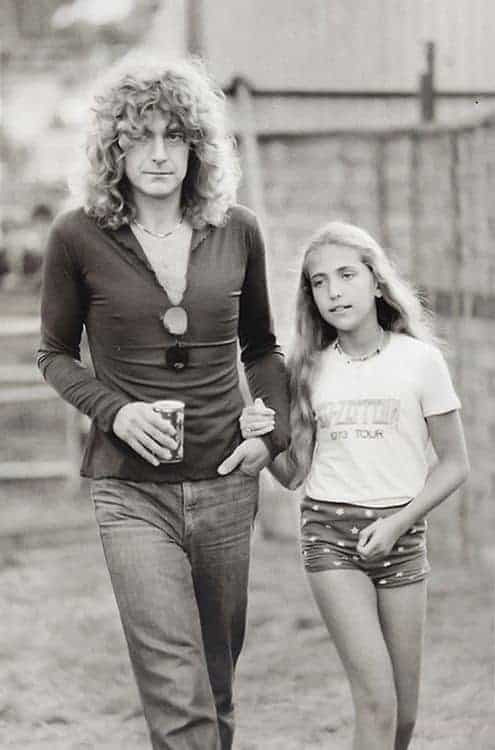 Later in 2007, Plant admitted he regretted being on tour during the 1970s. Expressing that he felt his daughter grew up not knowing who he really was. So much so that in 2007 he claimed she even mistook him for a burglar when he came home from a notably long tour.
He said, "What I recall for the first two years is my daughter not really knowing who I was and getting rather agitated when I came back off tour, as she thought I'd come to rob the house."
Carmen Jane Plant Today
On 18th May 1991, Carmen Plant married bass player Charlie Jones, who toured with Robert Plant and Jimmy Page. Apparently, Roy Harper's song 'Evening Star' was written for Carmen and Charlie's wedding day.
Embed from Getty Images
Today, Carmen continues to carry on the family's musical legacy through Middle Eastern-inspired performing arts. In a 2018 article about her latest dance production, Carmen Jane Plant acknowledges her fortunate upbringing.
"I come from a musical family, obviously through my dad, my husband, and my children as well. Thanks to my dad, I grew up listening to an alternative and eclectic range from a young age and that really provided the inspiration for me to get involved with all kinds of music. It's all that I've known really, so it's great that I can put this all in to practice."
Similar Stories…