AC/DC, arguably the world's biggest rock band, has left an indelible mark on music history. With over 200 million records sold worldwide, this Australian powerhouse, founded by Scottish siblings Malcolm and Angus Young in 1973, has achieved unparalleled success.
If you're a fan of rock n' roll from the '70s, '80s, and '90s, chances are you're familiar with AC/DC. Their chart-topping hits like "Live Wire" (1977) and "Highway to Hell" (1980) have become anthems of a generation. But how well do you really know the band?
In this comprehensive guide, we'll unravel the mysteries of AC/DC, from their origin story to the meaning behind their name. Get ready to become an AC/DC expert as we delve deep into the fascinating world of this iconic band.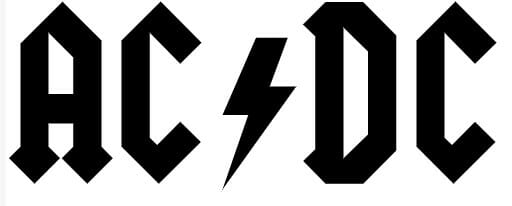 AC/DC: The Rock Legends From Down Under
Hailing from Australia, AC/DC skyrocketed to fame in the '70s, '80s, and '90s, solidifying their status as one of the world's biggest and best-selling bands, particularly in the U.S. Throughout their illustrious 50-year career, they have released an impressive repertoire of 193 chart-topping songs.
Often categorized as heavy metal, blues rock, or heavy rock, AC/DC proudly embraces its rock and roll roots. While the band's recent years have seen a decline in releases and live performances, fans are eagerly anticipating their scheduled return at the Power Trip festival in 2023.
Unveiling the Origins of AC/DC
Surprisingly, AC/DC was forged by Scottish brothers Malcolm and Angus Young, even though the band emerged from the Australian music scene. Originally from Glasgow, the Young brothers found themselves in Sydney, where they formed AC/DC in 1973 after the disbandment of Malcolm's previous group, Velvet Underground.
Joined by vocalist Bon Scott, bassist Mark Evans, and drummer Phil Rudd, the band embarked on a journey that would soon captivate a growing fan base.
The move to Melbourne and the addition of new members marked significant milestones in their evolution.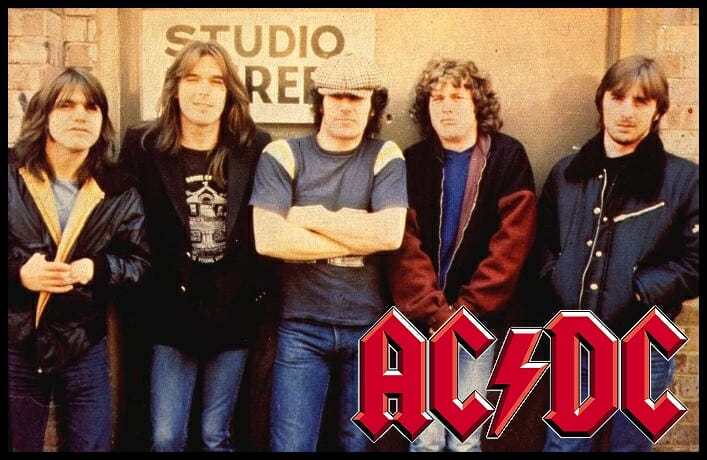 Cracking the Enigma: The Story Behind the Name AC/DC
The enigmatic name AC/DC carries a peculiar tale. Believe it or not, it originated from a random occurrence involving the Young brothers' younger sister and her sewing machine. The initials AC/DC caught their attention, representing "alternating current/direct current."
Impressed by its simplicity and relevance to the band's raw energy, they adopted it as their own.
---
RELATED: Who Is Tatiana Schmailyuk?
---
The School Uniform Mystery
If you've ever seen AC/DC perform, you might have noticed their distinctive school uniform attire. This signature look can be attributed to Malcolm and Angus's sister, Margeret Young, who encouraged the band to don schoolboy costumes.
In fact, she personally designed and crafted the outfits, which eventually became an iconic symbol of AC/DC's image. To this day, the band proudly rocks their schoolboy uniforms on stage.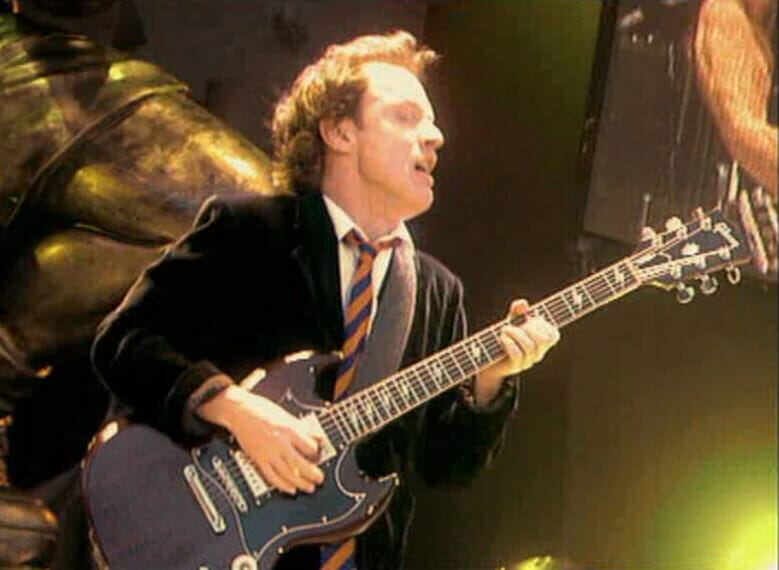 The Diverse Musical Palette of AC/DC
AC/DC's popularity stems not only from their classic rock and roll sound but also from their ability to transcend genres. While they remain rooted in the classic rock category, their music incorporates elements of hard rock, heavy metal, and blues rock.
Whether you're a fan of any rock subgenre, AC/DC's discography is bound to strike a chord with you.
The Anthems That Define AC/DC
With a discography boasting over 190 songs, choosing the definitive AC/DC hits can be a daunting task. While they did release a greatest hits album, their immense catalog makes it difficult to narrow it down to just a few songs.
However, there are several iconic anthems that have come to define AC/DC and have become fan favorites over the years:
"Highway to Hell" (1979)
This song, with its infectious guitar riffs and powerful vocals by Bon Scott, is considered one of AC/DC's signature tracks. It captures the band's rebellious spirit and rock and roll attitude, making it a staple in their live performances.
"Back in Black" (1980)
Released as the title track of their album following the tragic death of Bon Scott, "Back in Black" marked the debut of new vocalist Brian Johnson. It's a hard-hitting anthem that showcases AC/DC's resilience and ability to create timeless rock classics.
"Thunderstruck" (1990)
This electrifying track from the album "The Razors Edge" is known for its thunderous guitar intro and energetic rhythm. "Thunderstruck" has become a concert favorite, with its catchy hooks and powerful delivery.
"You Shook Me All Night Long" (1980)
With its memorable guitar riffs and catchy chorus, this song exemplifies AC/DC's ability to create infectious rock hits. It has become one of their most popular and enduring tracks, receiving extensive radio airplay and remaining a fan favorite.
"Shoot to Thrill" (1980)
Another standout track from the "Back in Black" album, "Shoot to Thrill" showcases the band's signature sound with its driving rhythm, powerful vocals, and explosive guitar solos. It has been featured in various movies and has become a staple in their live performances.
"T.N.T." (1975)
This early AC/DC anthem perfectly captures the band's raw energy and straightforward rock and roll style. It has become one of their most recognizable and beloved songs, with its infectious chorus and high-energy performance.
"Dirty Deeds Done Dirt Cheap" (1976)
Known for its catchy guitar riff and Bon Scott's gritty vocals, this song embodies the band's rebellious and mischievous spirit. It remains a fan favorite and a staple in their live shows.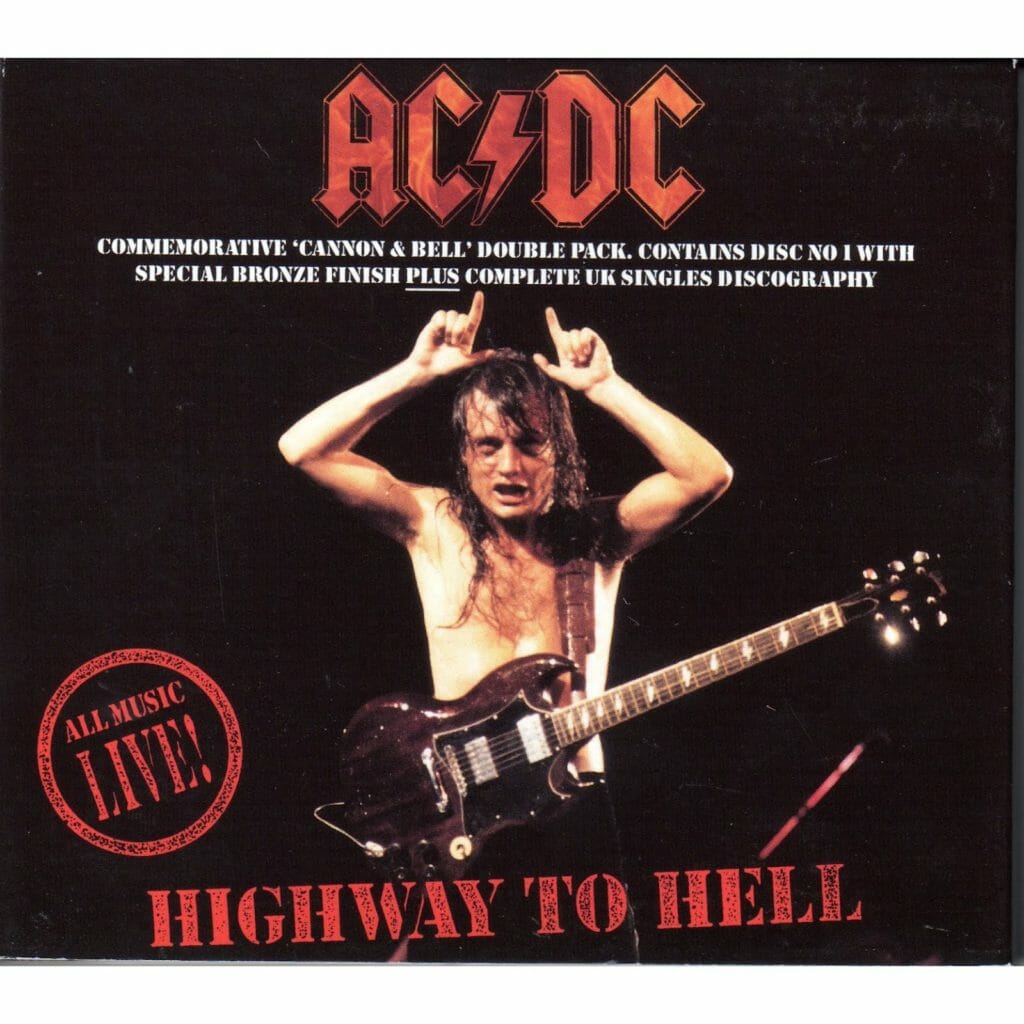 The AC/DC Discography
You'll need to take a deep breath for this one… During AC/DC's exceptional career, they have to date released 18 studio albums, 2 soundtrack albums, 3 live albums, 59 singles, 11 video albums, 58 music videos, and 2 box sets.
We've listed all their studio albums below!
High Voltage (1975)
T.N.T. (1975)
High Voltage International Release (1976)
Dirty Deeds Done Dirt Cheap (1976)
Let There Be Rock (1977)
Powerage (1978)
Highway to Hell (1979)
Back In Black (1980)
For Those About To Rock, We Salute You (1981)
Flick of the Switch (1983)
Fly on the Wall (1985)
Blow Up Your Video (1988)
The Razors Edge (1990)
Ballbreaker (1995)
Stiff Upper Lip (2000)
Black Ice (2008)
Rock or Bust (2014)
Power Up (2020)
---
RELATED: Everything Ozzy Osbourne
---
AC/DC's Awards
It probably won't come as a surprise to you that AC/DC has also won its fair share of awards. The band has won several respected awards and has been nominated for almost 30 more.
The band has been nominated for awards at ceremonies such as the Grammy's where they were nominated for Best Hard Rock Performance.
AC/DC has also been nominated for various awards at the American Music Awards and the MTV Video Music Awards. Examples of some of the awards AC/DC has won can be found below!
Songwriters of the Year (2010)
Best Rock Album (2009)
Highest Selling Album (2009)
Album of the Year (2009)
Band of the Year (2010 and 2015)
Best Hard Rock Performance (2010)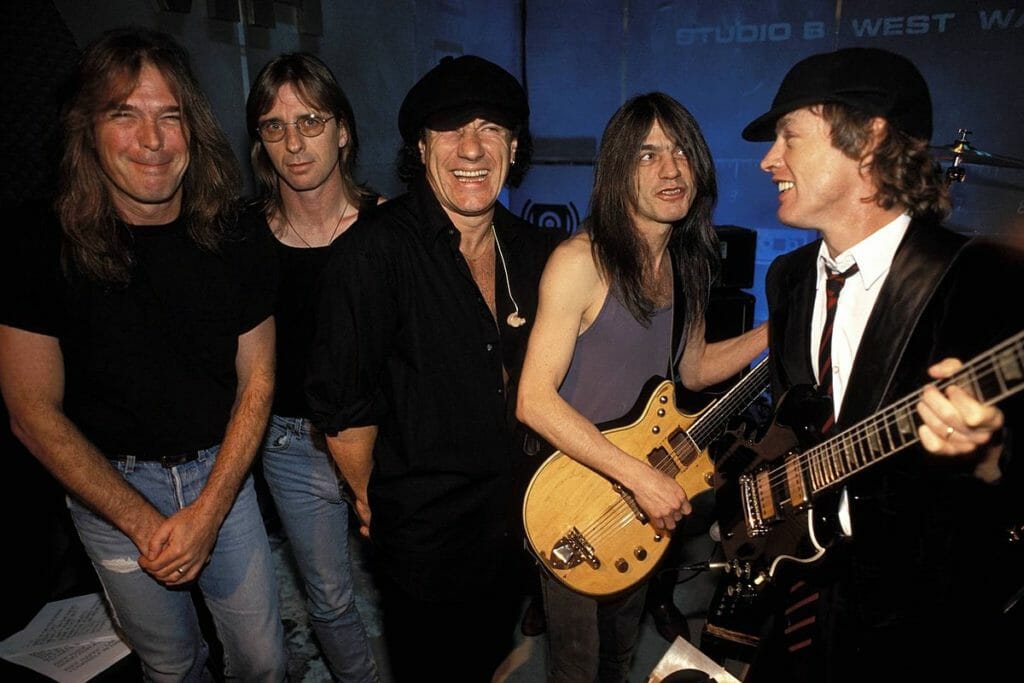 Who Are The AC/DC Band Members?
Throughout their successful career, AC/DC has experienced various lineup changes, with band members coming and going for different reasons. The original lineup of Malcolm and Angus Young, Phil Rudd, Mark Evans, and Bon Scott had a relatively brief tenure together.
In 1980, tragedy struck when Bon Scott passed away, leading to the band's first significant change in band members. Since then, AC/DC has continued to evolve over the years, resulting in a total of 21 band members throughout their history.
Current Lineup
The current AC/DC lineup consists of:
Angus Young: Lead guitarist and vocals (since 1973)
Phil Rudd: Drummer (since 1973)
Cliff Williams: Bassist and vocals (since 1977)
Brian Johnson: Lead vocals (since 1980)
Stevie Young: Guitarist and vocals (since 2014)
Former Band Members
Over the years, AC/DC has seen several talented musicians contribute to the band's legacy. Here are some notable former members:
Malcolm Young (1973-2014)
Dave Evans (1973-1974)
Colin Burgess (1973-1974)
Larry Van Kriedt (1973-1974)
Neil Smith (1947)
Russel Coleman (1974)
Ron Carpenter (1974)
Noel Taylor (1974)
Peter Clack (1974-1975)
Rob Bailey (1974-1975)
Bon Scott (1974-1980)
Paul Matters (1975)
Mark Evans (1975-1977)
Simon Wright (1983-1989)
Chris Slade (1989-1994, 2015-2016)
Axl Rose (2016)
These individuals have played important roles in shaping AC/DC's sound and contributing to their rich musical history.
Tragic Losses For The Band
Throughout their history, AC/DC has faced heartbreaking moments and the loss of cherished members. One of the most recent blows came with the passing of Malcolm Young, a founding member, at the age of 64. In 2014, Malcolm had been diagnosed with dementia, and he bravely fought the disease for several years until his passing on November 18, 2017, peacefully at home.
A significant loss for AC/DC occurred earlier in their career when Bon Scott, the band's lead singer, tragically passed away in 1980. At only 33 years old, Scott was discovered lifeless in his friend's car. It was later revealed that he had succumbed to alcohol poisoning after a night of heavy drinking. This devastating event deeply affected the band and their fans.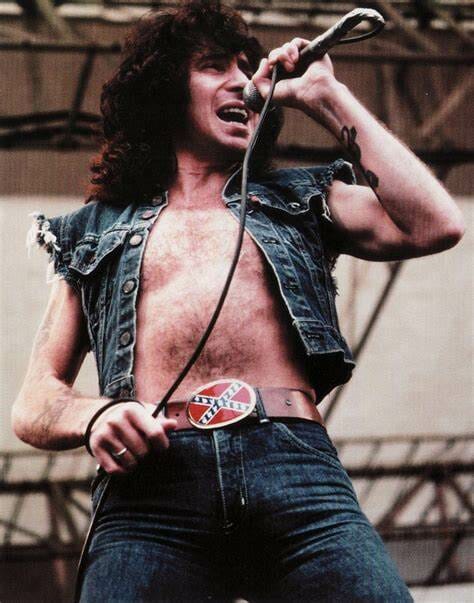 Another member who left this world prematurely was Paul Matters, even though his time with the band was relatively short. Matters' untimely death from heart disease at the age of 68 brought sorrow to the AC/DC community. It served as a reminder of the fragile nature of life and the band's enduring bond.
Lastly, it's worth mentioning George Young, who may not have been an active member of AC/DC but played a vital role in helping his brothers Malcolm and Angus produce their music. The circumstances surrounding George's passing remain unknown, but what we do know is that he passed away in Singapore, just three weeks before Malcolm, at the age of 70.
These losses have left a profound impact on AC/DC and the music industry as a whole, reminding us of the fragility of life and the enduring legacy these individuals have left behind.
What's Next For AC/DC?
After delving into AC/DC's rich history, remarkable achievements, band members, iconic songs, and the formation of the band, let's turn our attention to what the future holds for this legendary group.
Despite a hiatus from touring since 2015/2016, there is a glimmer of hope for AC/DC fans longing for live performances. The year 2023 promises a potential treat as AC/DC is slated to make a grand return to the stage at the Power Trip festival.
If this materializes, it could herald the revival of exhilarating live tours for devoted AC/DC enthusiasts worldwide. As one of the most influential and successful bands in existence, AC/DC's comeback would undoubtedly be met with immense appreciation from millions of loyal fans.
Now that you have gained deeper insights into the fascinating world of AC/DC, why not indulge yourself by immersing in some of their finest musical creations? With their iconic catalogue at your disposal, there's no better way to experience the timeless power of AC/DC's music.
10 Interesting Facts About AC/DC
To finish off, we'd like to leave you with a list of the most interesting facts related to AC/DC. We have 10 interesting facts to show you and all of them will take your AC/DC knowledge to the next level.
The band have a street named after them in Melbourne, Australia. The street is called AC/DC Lane.
AC/DC aren't called AC/DC in Australia. Instead, the band is known by the name "Acca Dacca" Down Under.
Ben Scott changed his name because people made fun of him. His real name was actually Ronald Scott. People would often call him Bonnie Scotland instead.
AC/DC have also had streets named after them in Leganes, Spain.
Their first ever headline show was at the Melbourne Festival Hall on November 4th, 1975. The band was supported by Malcolm and Angus' younger brother Stevie Young.
Brian Johnson wrote the lyrics for "You Shook Me All Night Long" while sitting on the toilet.
Cheap Trick are the only band AC/DC ever asked to play an encore with them.
To maintain his raspy vocals, Bon Scott would gargle red wine with honey every morning.
AC/DC is yet to put its albums on Spotify.
The phone number used in the song "Dirty Deeds Done Dirt Cheap" belonged to a couple that received hundreds of harassing phone calls after the song's release. The couple successfully sued the band for $250,000.