A guide to the importance of music in our everyday lives
A love for music is something that unites all of us – no matter how old we are or where we come from. We may not enjoy the same music, but when we hear a tune we love we can't help but tap our feet or sing along.
It has long been known that playing a musical instrument can improve your life – by making you better at multitasking, improving your brain function, and making you live longer. However, for those of you who are not blessed with any musical talent, we have some good news.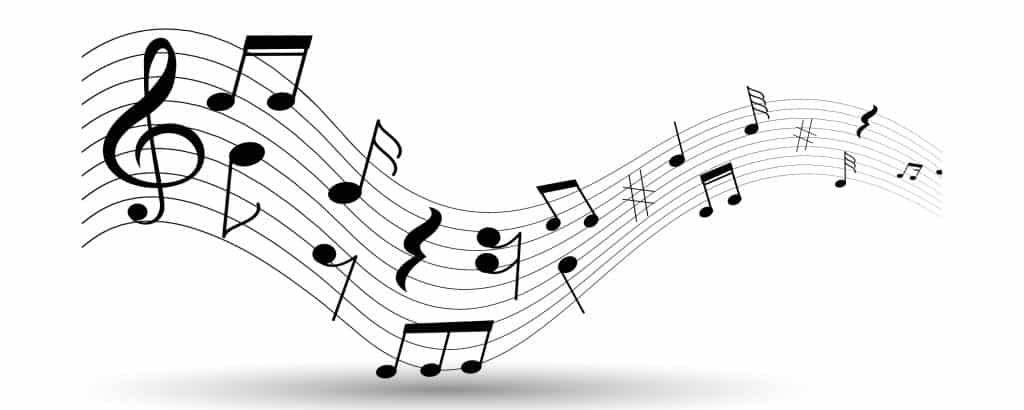 Simply listening to music can bring you a long list of benefits.
We all know that good music makes us happy when we listen to it (or at least it can evoke a strong feeling within us), but listening to music can actually improve our lives in many different ways.
Scientists have proven that listening to music can make you better at your job, improve your pain tolerance, and help you to improve the relationships in your life.
In this article, you are going to learn all about the benefits of listening to music. We hope that it will inspire you to put together a new playlist of tunes to be the soundtrack of your day.
History Of Music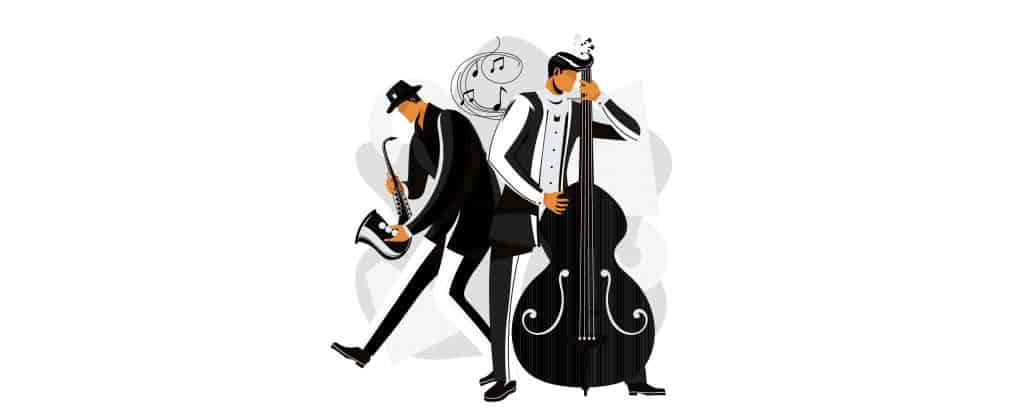 Before we jump into looking at why music has such a big impact on our lives, we want to look back at the recent history of music. Sadly we can't look back at all of music's history because neither we nor you have the time to do that. Music has been an important part of human history since it began.
Music Dominance & Change Through The Different Eras
The 70s
The 1970s were an important decade for American music, after the years of Beatlemania in the 60s, it was time for America to return to American music stars. This decade also saw rock music explode in a huge way.
Check out this Best of the 70s playlist.
Country
Country music has always been a popular genre in America and this was no different in the 1970s.
The big stars of the decade included David Allan Coe, Jessi Colter, Tompall Glaser, Gary Stewart, Lynn Anderson, Glen Campbell, Anne Murray, and Dottie West.
In the 1970s, Dolly Parton made the transition from Country to Pop, and The Eagles had a huge hit with their Country Rock fusion album Hotel California.
Rock
This decade was the decade where America really fell in love with rock and roll singer-songwriters.
Fleetwood Mac's album Rumours was by far the best selling album of the 70s. Audiences enjoy their raw lyrics based on real life experiences. Singers like Billy Joel, Carol King, and Neil Young also enjoyed success.
Led Zeppelin, Black Sabbath, and Deep Purple contributed to the rise in popularity of heavy metals in some scenes while bands like Aerosmith were successful with their Stadium Rock music.
Prog Rock was also a defining sound of the decade.
Disco
The 1970s are notorious for being the era of Disco.
Donna Summer and Gloria Gaynor were two icons of the genre. The release of the movie Saturday Night Fever (1977) sent sales in the genre through the roof.
Pop
Women defined this decade when it came to pop music – with Cher, Barbra Streisand, Linda Ronstadt, Olivia Newton-John, and Diana Ross all having big hits. Pop bands also did well – ABBA and Bee Gees being notable groups.
Male artists like Stevie Wonder, Paul McCartney, and the music of Elton John also had a very successful decade.
The 80s
The 1980s saw many of the trends that started in the 70s only grow stronger. Country remained a popular genre. With the development of technology, electronic music became popular and power ballads came back into fashion.
Pop
Prince, Madonna, and Whitney Houston dominated the charts during the 1980s. However, the real King of Pop that decade was Michael Jackson. Many consumers were aware of Jackson thanks to his days in the Jackson 5, but he really made his own reputation this decade – his albums Thriller and Off the Wall are still some of the best selling albums of all time.
Rock
Folk rock was a big hit in the 80s, with artists like Bruce Springsteen and Tom Petty selling out stadiums.
The 80s also saw the return of America's love for British bands with the rock band Queen having a huge decade in the country (as well as around the world).
R'n'B
The list of popular R'n'B bands and artists in the 80s could fill this whole article twice over. Many artists blurred the lines between Pop and R'n'B as the decade went on.
The 90s
The popularity of channels like MTV led to a huge boom in pop and R'n'B music in the 90s. Rap music also became a big seller for the first time. People moved from idolizing the rock and roll lifestyle to the rapper lifestyle. Country music also remained popular in the USA.
Grunge
Grunge music was born out of the alternative rock scene. The majority of the big bands of the decade came out of the Pacific North-West.
Many associate the popularity of the genre in the 90s with the Seattle-based band Nirvana. Their first and only album Nevermind reached number one in the charts. The lead singer of the band died in 1994 and catapulted the rest of the band into the spotlight even more.
Pearl Jam was another huge influence on the genre.
Pop
Celine Dion was one of the most successful artists in the 1990s. She had over 10 international hits – including her cover of Dolly Parton's My Heart Will Go On.
Madonna, Cindy Lauper, Britney Spears, and the Spice Girls also had huge hits across the decade.
Brit-pop
One of the biggest bands in the 90s was the British group Oasis – whose hit Wonderwall charted all over the world, including America.
Rap
The rap and hip-hop industry was split down the two coasts of America throughout the 90s. The genre was very much defined by the deaths of both Tupac and the Notorious B.I.G in the middle of the decade.
Artists like Dr. Dre, Icecube, and Snoop Dog had big hits.
Popular Genres – Then and Now
Throughout the history of American music, some genres have always been popular – genres like Country, the Blues, and rock have remained titans of the American music industry. Singer-songwriters have also held American hearts for the past 50 years.
But what does the music industry look like now?
Singer-songwriters
Singer-songwriters of every genre dominated throughout the 2010s and the early 2020s.
Most notably Taylor Swift, who was named artist of the decade in 2020. Other singer-songwriters like Adele, and Amy Whinehouse had huge hits over the last two decades.
Country Music
Country music has remained a dominant force in the American music scene with both traditional country music and country-pop being popular.
Artists that will be remembered from this time period include Carrie Underwood, Blake Sheldon, Keith Urban, Chris Stapleton, and Kacey Musgraves.
The biggest selling country album of the last two decades was Chris Stapleton's Traveller.
R'n'B And Pop Music
Over the last two decades, the line between R'n'B and Pop has blurred significantly. The big hits of the era could be considered both.
Artists like the Black Eyed Peas, Neyo, and Rhianna sold millions of albums (CD's, MP3's & vinyl records) throughout this period of time.
Pop artists like Lady Gaga, Beyonce, and Drake have more recently dominated the charts.
Pop Punk
After bands like Nirvana and Green Day became popular in the 90s. The early 21st century saw Pop Punk bands top the charts. Bands like Blink 182, Sum 41, and singers like Pink were huge hits in the 2010s.
Benefits of Music On Our Mind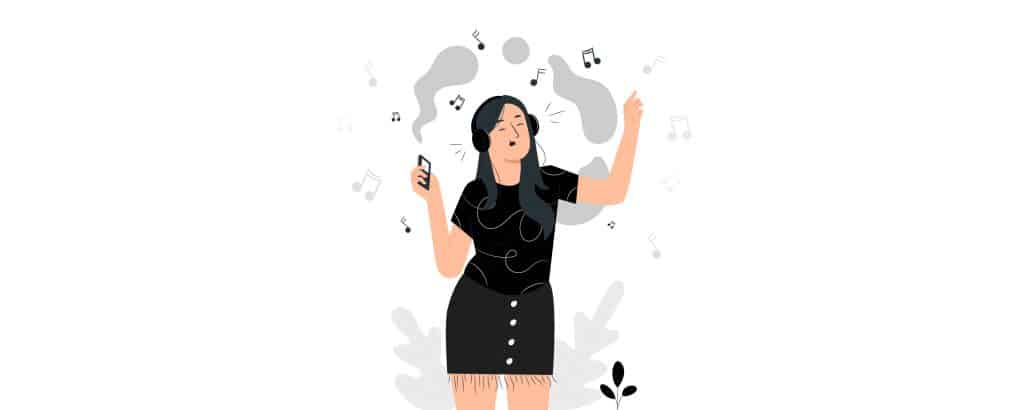 Now that we understand a little bit more about music and how it has evolved over the last 50 years, it's time to look at how listening to music regularly can benefit us.
Studies suggest that listening to at least 78 minutes of music can improve your mind, your relationships, and help you develop a closer connection between your culture and other cultures.
Helps Improve Memory
There has been a lot of research done into ways to improve cognitive function and people's ability to be productive. When listening to background music was tested, the results showed that the right kind of music being played quietly while completing a task can improve cognitive function and help the worker to work more efficiently. Upbeat but quiet music worked best for improving the brain's processing speed.
These tests also showed that the participant's mood improved when listening to music (more on that later) and that their memory also improved.
Both down and upbeat music was shown to improve a person's memory. Lyrics were found to be distracting unless the participant needed to memorize a series of facts in a short amount of time.
Based on the results of these studies, if you want to have a better day at work and have a better memory then you should find yourself some instrumental music and play it quietly in the background while you complete your tasks.
However, if you find yourself needing an energy boost partway through the day, it might be time to crank up the rock music.
Encourages Relaxation And Improves Performance
If you have trouble relaxing and/or falling asleep at night then you might just need more music in your life.
Over the last 5 years, we have seen a boom in the genre of meditation music. This is music that is purely designed to help the listener relax and reflect on their day.
If you are a fan of cold hard science then this may seem like a wishy-washy concept at first, but there is actually a lot of evidence to show that this type of music will help you to relax and that meditation is incredibly good for you.
When allowed to listen to relaxing music before being exposed to a stressful situation, scientists noticed that the participants' stress responders were less active and that their autonomic nervous system was less triggered.
They also noted that when listening to music before or during a stressful day, people were able to recover from the experience faster. Their heart rate slowed more quickly and their blood pressure was less raised.
If you know you are going to have a stressful day – for example, you are traveling or you have a deadline at work – then you should consider making yourself a custom, stress-busting playlist.
Reduces Anxiety, Stress, And Depression
Music can help with anxiety and depression in two ways – it can improve your mood and it can help reduce the number of symptoms you are suffering from.
One study showed that listening to music with the intention of improving your mood was enough to trigger serotonin release in the brain. The participants who made the choice to put on music that would make them feel better did start feeling happier. This study also showed that just two weeks of doing this could produce long term results.
Other studies have shown that music changes our brain function for the better. When we listen to music we are better able to understand and process our feelings. For example, if you listen to music regularly, you are more likely to notice when something is making you irritable and be able to move past that emotion.
If you are listening to music to try and reduce symptoms of depression then you need to think carefully about the type of music you want to listen to. Studies have shown that electronic music and some heavy metal can actually make symptoms worse. While upbeat and classical music can provide some relief for sufferers of depression and anxiety.
Helps Understanding And Learning
If you're a student then you are going to want to take advantage of this music listening tip – listening to lyricless music can help increase your retention rates while studying.
Music has also been shown to improve mood, concentration levels, and one's ability to work for longer periods of time. All of which students (and anyone else) can benefit from.
Before we dive too deeply into this benefit, it is worth noting that music students or students who are musically trained will want to be careful about what type of music they listen to. You do not want to get distracted by badly played or written music.
If you have a problem with sitting down and studying for a long time then you are going to want to listen to something without distracting lyrics but has a fast rhythm and an upbeat tune. This is why video games soundtracks are a great study aid. They are designed by experts to help you concentrate and to keep going even when things get hard.
If you are trying to memorize an essay or longer pieces of information, split this information into different sections and assign a song with lyrics to each section. Listen to that song and that song only when you are studying that section. This will make recalling under test conditions much easier.
Helps Pain Tolerance
This may sound too good to be true, but it's not. Listening to music can make managing pain easier. A study done on fibromyalgia patients showed that a group of sufferers who listened to music for one hour a day saw a significant improvement in pain levels compared to the control group.
This is amazing. Many people have talked about the benefits that listening to music can have on emotional pain, but it is incredible that music can also help people cope with their physical pain.
The research done by this study and many others suggests that music therapy could be an effective tool to help people with chronic pain live a more comfortable life. A review of studies done on over 7000 people found that listening to music for one hour a day can reduce the amount of pain a patient feels and therefore how much pain medication they need to take.
One of these studies even suggested that listening to music could improve recovery times from serious injuries.
Benefits Of Music On Culture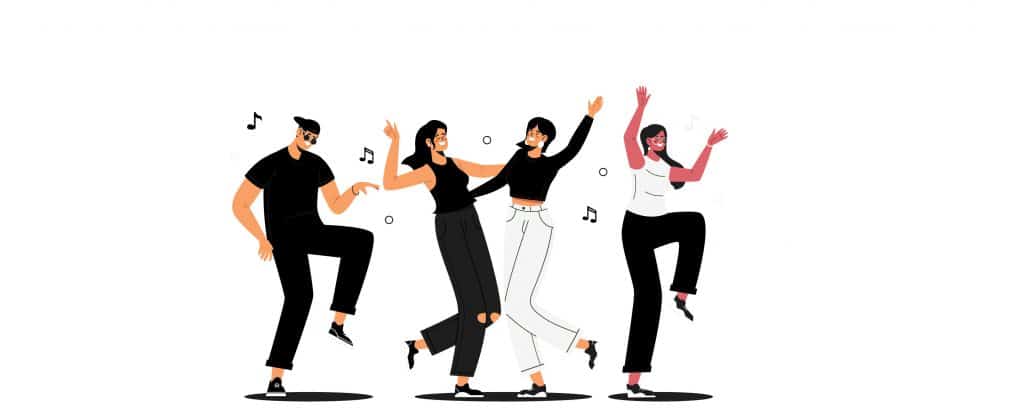 We have talked about the importance of music to who we are as people. Music and the human race have been entwined since we first learned how to make drums out of animals skins. There is not a single ancient culture that didn't enjoy music.
Even now, music is a huge part of our culture and personal identities. In this section, we are going to talk about how much music affects our relationships with cultures around the world and how that can improve our lives.
Music Helps Educate
We live in an amazing age where you don't have to travel if you want to hear music from another country. With a click of a button, you can listen to music recorded in Russia, China, India, or South Africa.
Exposing yourself to the music of the world will give you an opportunity to understand more about the people with who we share this planet.
While the style of the music or the type of instruments used might take a little getting used to at first, you will soon discover many themes and topics that you are used to hearing in American music. Love. Loneliness. Nature. Family. The fear of growing old. These are things that we all struggle with no matter where we live or the type of music we enjoy.
Listening to older and traditional music can teach you a lot about a new culture and what was important to them in the past, as well as, what is important to them now. In many cultures, music and religion are closely intertwined.
Music Encourages Celebration
Can you think of a time in your life when you have celebrated without any music playing? We can't. Every happy moment of celebration and victorious moment in our lives has had a musical soundtrack. And hearing these songs also brings back all those amazing memories.
Think about watching your favorite team scoring the winning goal. Think about dancing the night away at a birthday party. Think about the first dance at a wedding. Is it even a party if there isn't good music playing?! All of these moments of celebration are tied to music.
Every culture around the world uses music to celebrate. It is something else that we all have in common.
All our important cultural celebrations are also tied to music. We have songs themed around Christmas, Hanukkah, and Diwali. We sing these songs together at family gatherings, we dance to them at office parties, and we sing them at religious events.
Listening to celebration songs from other areas of the world is a great way to understand more about that culture, their language, and their practices.
Helps To Find An Identity
Identity is so important to us as humans. When we feel like we don't have an identity and don't know who we are we become distraught. Our identities are something we treasure and defend. Insults to identity have caused wars in the past.
But how can music help us discover more about our identities and who we are?
Well, our culture is not just about where we were born or what the color of our skin is. As people, we are made up of so much more. Our memories, our sexuality, our political beliefs, our education all help to make up what kind of person we are.
Music has been a driving force behind many social movements and because of that certain artists have an important role in our society and our culture. For example, artists like Cher and Elton John played a big role in supporting the LGBTQ community.
Many people also find identity in their music tastes. This is particularly prevalent in people who feel ostracised by society. This is why people might refer to themselves as Punks, Metal Heads, or Emos.
Music Is Therapy Can Change Lives
If you have ever listened to a song that perfectly sums up how you feel or a song that has helped you through an emotional time in your life – then you will agree that music is its own form of therapy.
For many people, music provides emotional support that they can't get anywhere else in their life and allows them to be vulnerable in a way they wouldn't normally be. Listening to music is an intensely personal experience that we can do in complete privacy.
It is not something that we have to share with others if we don't want to. This kind of safe space that we can return to, no matter what kind of day we have had or how we are feeling, is essential to our emotional well-being.
Psychologists have started to use music therapy to help people get over the trauma they have experienced. Taking part in music therapy is a similar experience to taking part in guided meditation. It can be a useful tool that helps people to reflect and make connections between their pain and their experiences.
Benefits Of Music On Relationships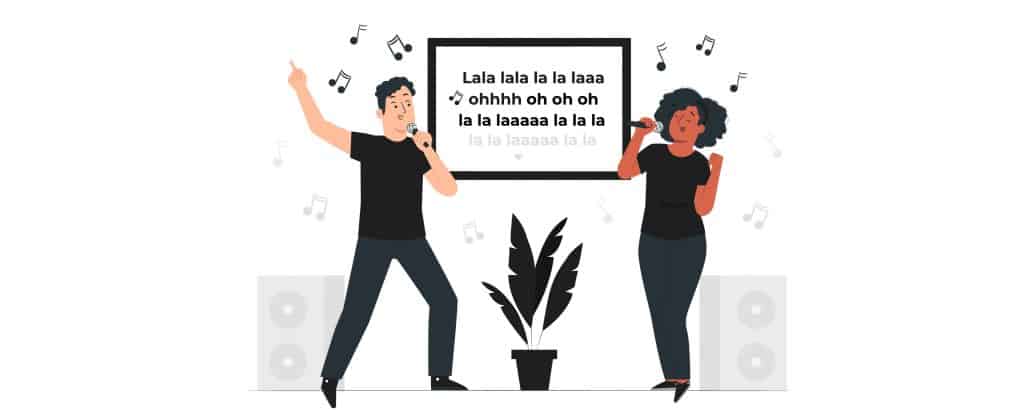 Finally, we want to talk about the effect that music can have on your social life and your relationships with the people around you.
While you aren't always going to have identical music tastes to the people in your life, there is a good chance that finding common ground in music will help you to strengthen that relationship. Music also offers you the chance to meet people you normally wouldn't do.
Provides A Common Interest
Let's start by looking at how having common interests when it comes to music can help you to improve your relationships with someone.
You will most likely be aware that having a favorite artist in common with a friend or family member can strengthen your relationship. You can discuss new releases together, talk about why one song is your favorite and why it means so much to you, and you can go to concerts together. You can even recommend them new music based on the tastes that you have in common.
If there is someone in your life that you want to get closer to then you should try to learn more about their music taste. The likelihood is that even if there is a 70 year age gap then there will be a few songs that you have in common and can build a music-loving relationship around.
Questions To Ask People To Discover More About Their Music Taste
If you want to get to know someone and their music tastes better, why not try asking them the following questions…
Q – What was the first album you remember buying or loving?
Q – What music did you use to listen to with your parents?
Q – Is there a song you know that you think I would like?
Q – What is your favorite song at the moment?
Q – What song do you listen to when you have had a bad day?
Offers A Connection
When you introduce someone to a new type of music, a new artist, or discover a shared interest you can build a deeper connection with them.
You may discover that you both heard a song for the first time during the summer and both have strong memories attached to it. Or you may discover that you have both suffered similarly tragic breakups and therefore you both relate very strongly to a certain love song.
You can build this connection by talking to the person about the music and why it means so much to them and you.
Music offers you the opportunity to meet people you would have never met otherwise. There is no better feeling than singing your favorite song at a concert, knowing that all the people in the room with you are connected to you through the music.
At concerts, festivals, and online forums, you can meet people who love the same music as you. You can talk to them and get to know them – you may be surprised when you make some really good friends this way.
Brings People Together
Another benefit of using music to strengthen the relationships in your life is that you can use it as an excuse to see the people you know more.
People are more likely to make the effort to attend an event if they are interested in the theme or the premise. So, if you theme a party around a band, invite people to attend a concert, or invite your friends to a genre themed night at a club – then they are much more likely to attend and have a good time.
Hosting an album listening party with the nostalgic feel of a great portable turntable or record player with built-in speakers is a great excuse to have your friends over. You can serve food themed around the artist and/or the album, as well as make custom cocktails for the evening.
You will also find that a well-curated playlist is a lifesaver at an event – like a work party or a frosty Thanksgiving event. By putting on a playlist that is full of hit after hit, you will improve the mood of the room, give people something to talk about, an excuse to dance (and have a good time), as well as remind them that they actually do have some things in common.
Summary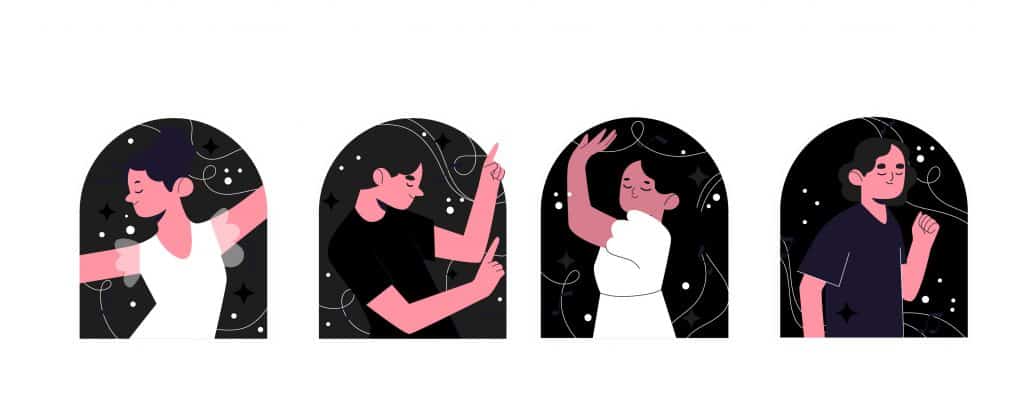 Music is one of the best things humans ever invented. We love that music is constantly evolving and that it is such a collaborative medium. That it is something that can bring people from different cultures and ages together,
There are a huge variety of benefits that regularly listening to music can bring to your life. These include improving your memory, teaching you about new cultures, and even helping you grow closer to the people around you. So, what are you waiting for?! It's time to make yourself a playlist for work, one for your trips to the gym, and one for the time you spend in the kitchen.