These days, it's easier than ever to learn an instrument—you don't even need an in-person instructor.
Adults and kids alike can leverage the power of modern internet technology to take lessons online, allowing for greater accessibility and more affordable music education.
A virtual classroom can be accessed anytime, anywhere, by anyone. From piano lessons to singing classes, you can explore all kinds of educational opportunities. It's up to you what musical talent you want to pursue.
That said, there is a diversity of online music lessons available—and knowing which one is right for you can be challenging.
This guide provides a brief introduction to internet-based music education and highlights some of the best platforms available for learners of all ages.
What Are Online Music Lessons?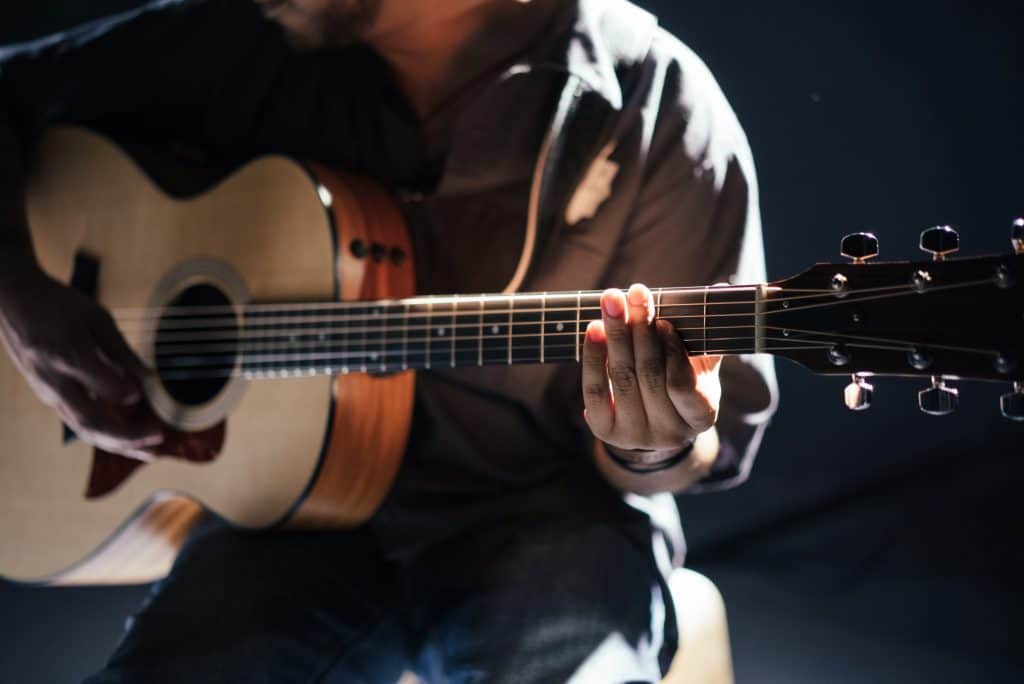 Online music lessons allow people to hone their singing or instrumental skills without attending a physical school or meeting a teacher face-to-face.
They are made possible with the help of the internet, computers, and videoconferencing and audio technologies, depending on the lesson format.
Various types of online music tutorials or lessons are available, including:
Interactive lessons: Interactive lessons are like "normal" music classes but are conducted online instead of in person. It's all screen-based as a virtual program. The student logs on and communicates with their teacher via tools like videoconferencing and chat. Between sessions, students practice and perfect their skills independently.
Pre-recorded lessons: With this format, the student doesn't interact with the teacher. Instead, they watch a pre-recorded video that gives them the knowledge they need to hone their craft. Pre-recorded lessons can be bought or subscribed to in batches, allowing students to progress step by step to more advanced levels.
Combination pre-recorded and interactive lessons: Some online music teachers offer a variety of interactive and pre-recorded lessons. For example, students may use pre-recorded materials to learn independently. A teacher may then check in via a virtual video lesson to provide personalized feedback on their progress.
Any of these lesson formats may be supplemented by other online materials, like downloadable workbooks, that students can complete without meeting someone face-to-face. After all, learning music requires more than the physical mastery of an instrument.
These lessons can not only teach you the ins and outs of your favourite instruments, but also music theory components like learning how to read musical notes, understand rhythm, and identify musical dynamics.
How Do Online Music Lessons Work?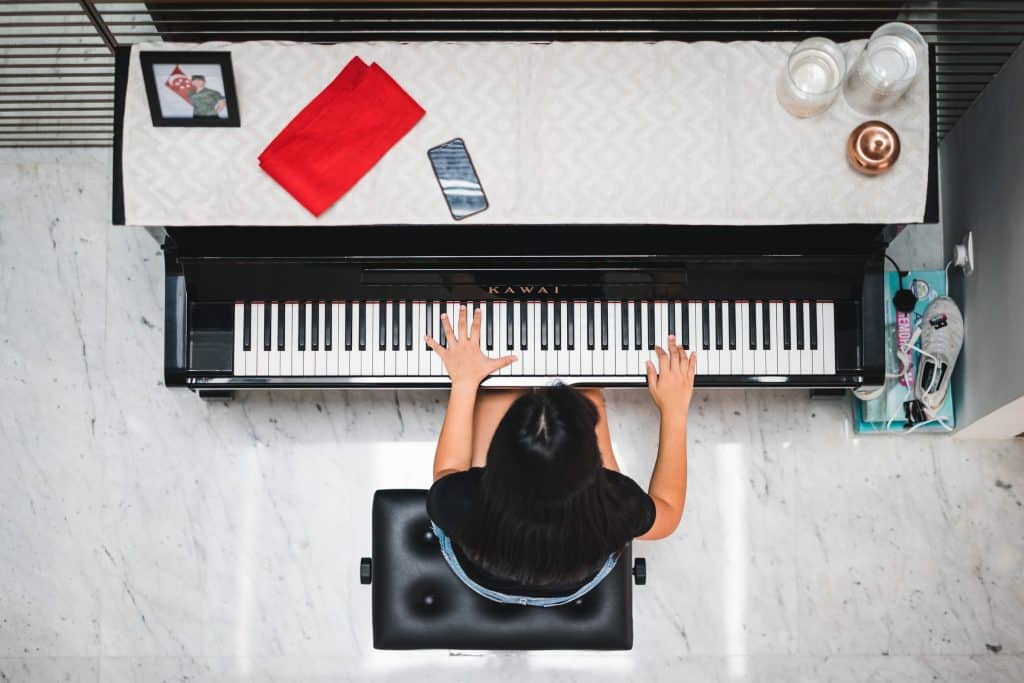 So, how do online music classes work?
It depends mainly on the format of the class. In the case of interactive lectures, the teacher and student must coordinate a time to meet. A video conferencing tool like Zoom—or, better yet, one of the platforms described below—can then be used to get through the lesson.
For pre-recorded lessons, students have full agency over their learning schedule. They can download assignments and complete them as they like. This allows for significant independence, which can be especially preferable for adult learners who are also working and need more flexibility in their days.
Increased accessibility is a significant benefit of online music classes. Music is no exception.
Now, people can easily access music education even if they are in a geographically remote area or homebound due to disability or illness.
How Much Do Online Music Lessons Cost?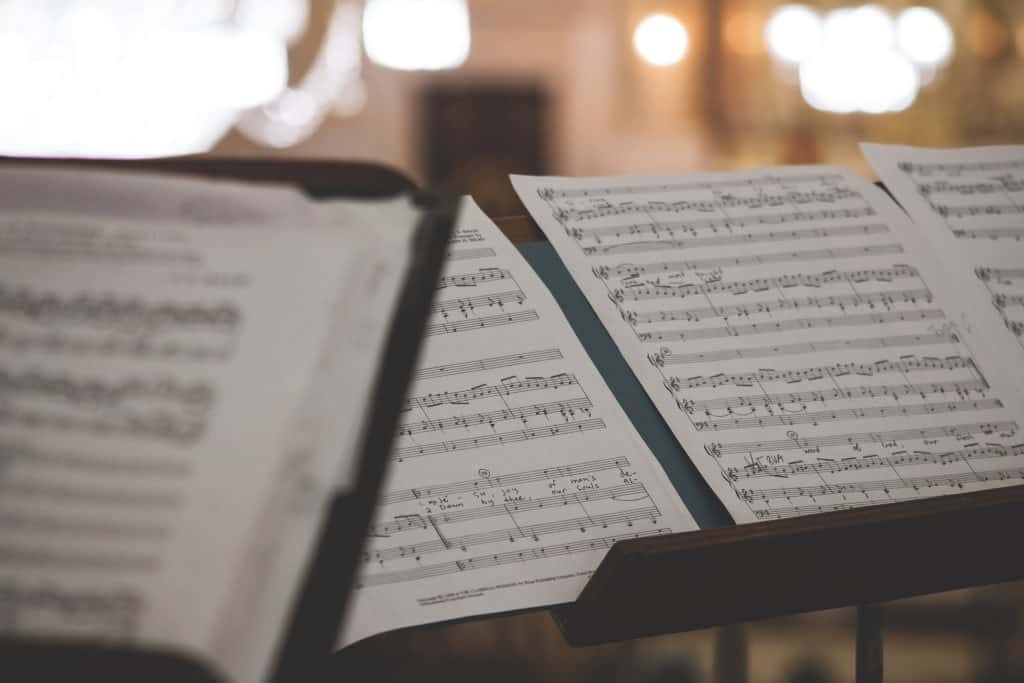 Online music classes enhance accessibility to music lessons for practical reasons, like the fact that they minimize the importance of geography in connecting teachers and students. However, they also improve accessibility from another critical standpoint: cost.
In general, online lessons are much more affordable than in-person lessons.
Interactive lessons can still be pricey, with the exact costs depending on details like the instrument, the student's level, and the teacher's expertise. However, pre-recorded lessons are significantly cheaper. Why?
With a pre-recorded lesson, the teacher saves significant time and effort. They can record a batch of lessons that suits a massive range of students.
Every student has access to the same educational material they need, with no extra effort required on the teacher's side. As an online music student, you can simply turn up your speakers (or headphones), grab your instrument and get learning!
The 7 Best Platforms For Learning Music Online
Various platforms exist to help streamline the online learning process. Some are focused on specific instruments, while others are more general. You will find everything from piano lessons to courses on how to DJ online.
This roundup covers some of the best platforms you'll find anywhere in the world for online music learning.
The Best Programs for Learning Piano – PianoForAll & Rocket Piano:
If you dream of learning the piano, this platform is a clear pick.
Piano for All boasts more than one million students worldwide. The methodology is chord-based, teaching students to play their instrument by ear.
They claim that you'll be able to play songs within just a few months. The program starts with rhythm-style piano lessons, giving learners the tools they need to mimic greats like Elton John, Lionel Richie, and Norah Jones.
From here, the courses expand to include other styles like ballads, jazz, ragtime, and blues. Eventually, the program moves on to teach people improvisation techniques. The end goal is to play by ear, giving you the tools you need to even mimic classical favorites from Mozart to Bach.
When you sign up, you'll have access to more than 200 videos. You can get a sense of what it's like by watching the online trailer below which shows you a sample lesson. Students also have access to interactive ebooks. All you need to get started is a keyboard and a computer.
Rocket Piano is a fantastic alternative to Piano for All, offering another great solution if you're looking for outstanding piano lessons online.
This platform has helped more than 90,000 people master the instrument. The holistic program covers everything from how to read music to how to improvise.
Students also benefit from a diversity of musical genres, including gospel, jazz, and more.
How does it work? Once you sign up, you'll get access to pictures, diagrams, video lessons, sound files, and step-by-step training manuals.
In addition to learning how to read music, you will also learn to play by ear.
Similar to PainoForAll, the end goal is to create "total pianists" who can do anything from improvising a ragtime piece to reading classical music.
For this reason, the versatile program earns points for catering to diverse types of learners.
You'll see top reviews from students of all ages on their website, and to round it out nicely, they also offer 7 beginner lessons completely free if you just want to test the water!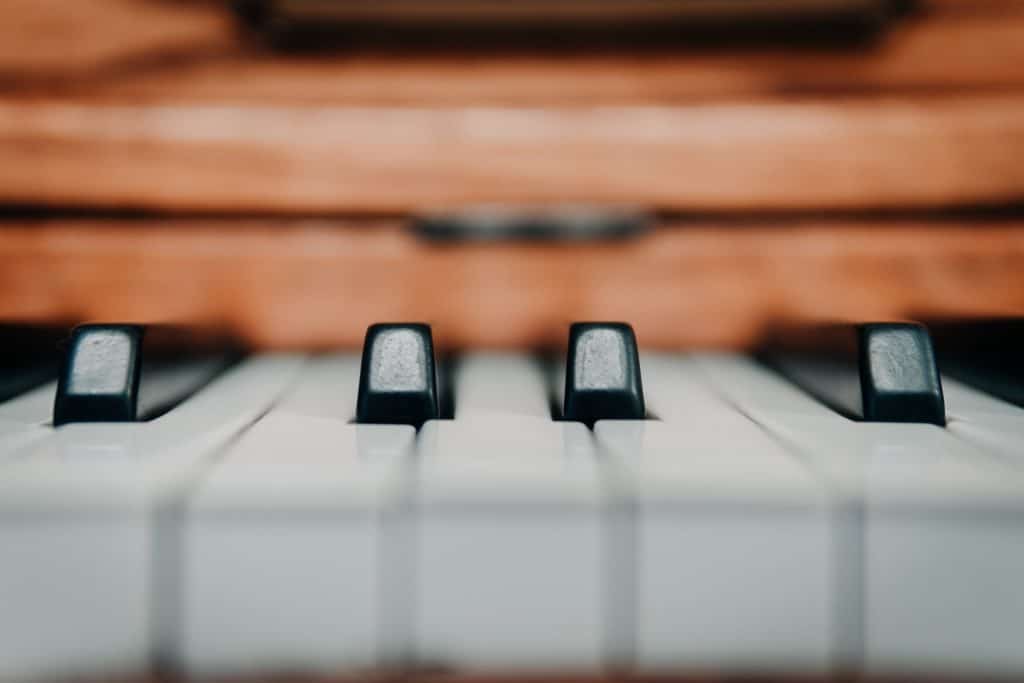 The Best Programs For Learning Guitar – Truefire, Jamorama & Fender Play:
If you've been wanting to learn how to play guitar like the pros, then TrueFire has got you covered.
This company has been in business since 1991 and touts itself as the number one most trusted internet-based resource for guitarists.
When you sign up, you get access to upwards of 40,000 guitar lessons. These are created by some of the best educators known, making TrueFire a highly trusted resource. Whether you're more advanced or a complete beginner, you'll find something for your skill level on TrueFire.
The platform caters to all experience levels and lets people work at their own pace. All you need aside from your instrument is your trusty computer. In addition to pre-recorded lessons, you can access an interactive curriculum and play through the content with the support of an instructor. Other cool learning tools include tuners, charges and metronomes.
Offering a 14-day free trial to get a feel for it, this is honestly one of the best resources for guitarists available.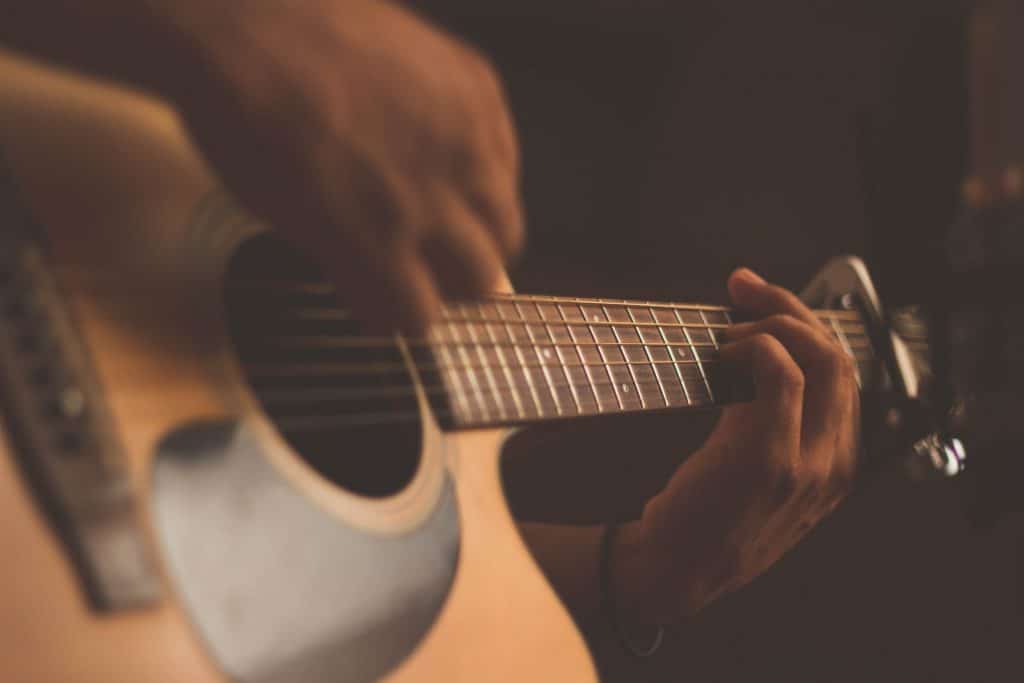 The Jamorama Guitar System touts itself as the "easiest" method of guitar learning.
What sets this program apart? It's primarily video-based, providing high-quality videos covering everything from chord progressions to finger-picking styles.
You'll enjoy 24/7 access to fun songs you can jam along to and a progress tracking tool to keep you motivated. The comprehensive program covers everything you need to become a guitar virtuoso, including progressions, scales, strumming, and foundational skills. Basics like guitar maintenance are also included.
Best of all, you can try this program out with zero risks.
Sign up, and you have 60 days to see how you like. If you decide it's not for you, take advantage of the 60-day money-back guarantee. If you choose to stick with it, you'll get lifetime access to all of your learning materials.
Click the button below to head to their homepage and watch the intro video – it gives a great breakdown on their method and what to expect as a student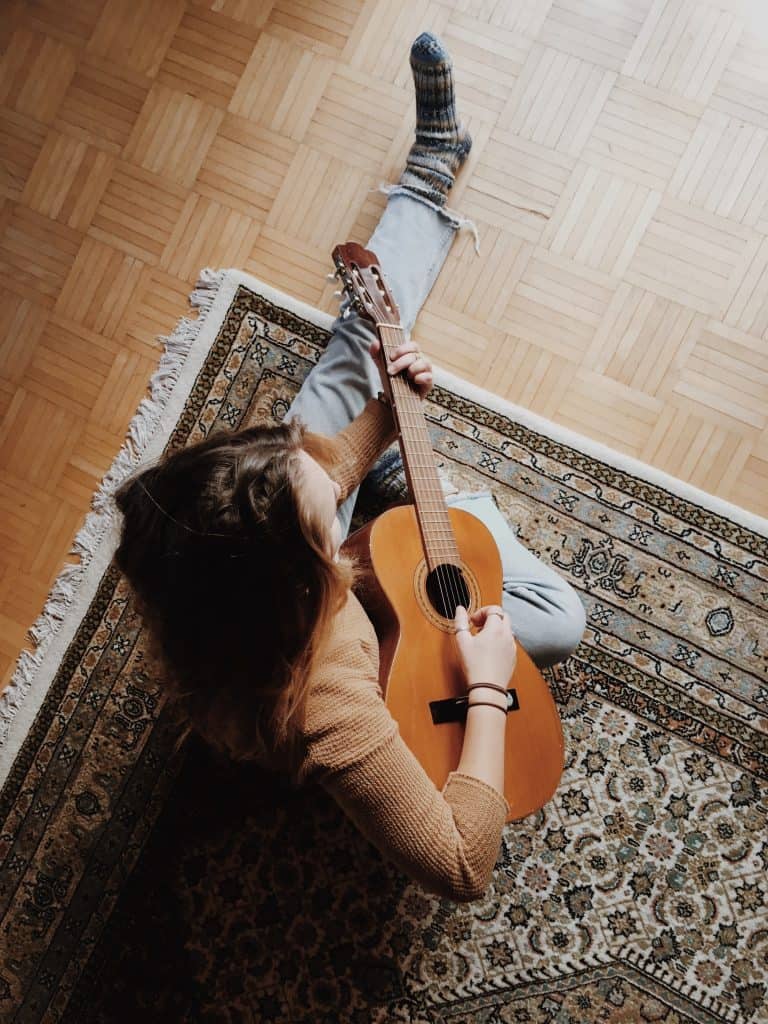 If you're even remotely interested in guitars it's likely you've heard of one of the most famous guitar manufacturers of all time – Fender.
Well, Fender Play is the highly-touted online music platform from these juggernauts of the instrument industry.
Fender Play isn't quite as large and comprehensive as the two other guitar lesson programs described above, but it's still packed with plenty of brilliant lessons and is arguably 'much smoother and more polished'.
You can expect guitar education at all levels, an electric song library, and a user-friendly desktop and app version. Courses are available for diverse instruments, including electric guitar, ukulele, bass guitar, and acoustic guitar.
Overall, the platform focuses on video-based learning. When users sign up, they can answer questions like how much experience they have to access a personally tailored curriculum. This allows you to jump right in without worrying that you'll have to repeat skills you already know.
Fender is a renowned name in guitars, so of course, they deliver an effective learning program. Their premise is built on "microlearning," keeping users engaged through small practical lessons that teach riffs and chords in mere minutes.
They also offer a free2-week trial so you can test it out. Check out the nuts and bolts in the quick intro video below:
The Best Program For Learning To Sing – Singorama:
If your voice is your instrument (or you'd at least like it to be), then you definitely need to check out Singorama.
Singorama lets you 'try before you buy' with a free mini singing course for beginners to start honing your vocal skills right away.
The song classes focus on improving vocal strength and enhancing agility. Learners can maximize their vocal range to hit higher versus low notes without straining their vocal cords. The system uses professional-grade techniques to help you get your pitch just right. There are also songwriting courses available.
As an added bonus, the educators you'll encounter on Singorama have top reputations. Melanie Alexander is an experienced vocal coach who has also recorded seven albums. Two of them went platinum, and a third went gold.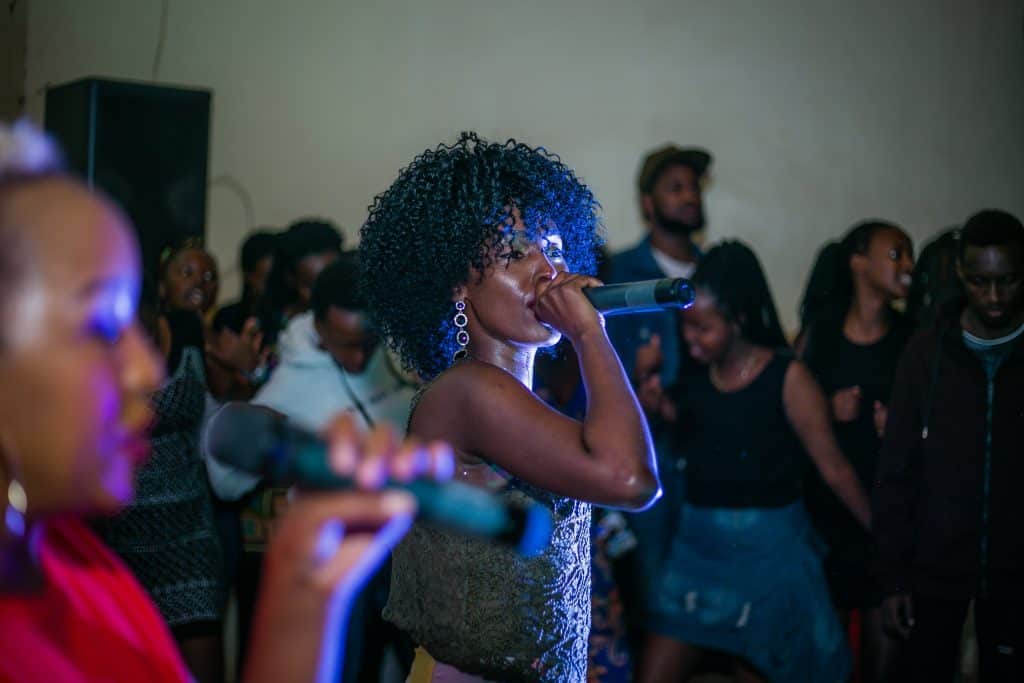 The Best Program For Learning Just About Anything! – MasterClass:
Whether you want to play the guitar, try voice lessons or pick up skills you may have not even thought of yet – Master Class has something for everyone.
You'll find teachers who are at the top of their relevant arts field, many of them still playing and performing live. From violin virtuosos, guitar gurus to opera stars, they've got it all.
Each Master Class lesson plan and schedule will vary depending on the subject matter, teacher, and type of art. The instructors generally pre-record their videos, although live master classes may be held on occasion.
While these may not be the cheapest online lessons when it comes to music classes, the caliber of the instructors makes for a very worthwhile investment.
Having access to world-famous teachers is simply something the other programs described above can't offer.
Ever heard of Carlos Santana? Or Alicia Keys? This could be your teacher!
Here's a quick preview on what you can expect from Alicia for example…
FAQ
Here are a couple of quick 'frequently asked questions' we often get from people that have never tried online music classes before – hopefully they can help you too!
Are Online Music Lessons Good For Kids?
Online lessons are a great way to give kids the foundations they need to master an instrument. However, since younger children tend to have shorter attention spans, you should also make the time to sit down with them to begin with until they find their own way with online lessons.
Are Online Music Lessons Cheap or Worth It?
Just because online music lessons are more cost-efficient than in-person lessons, don't assume they are cheap or subpar. A virtual learning program can be a worthy investment and help you learn everything from chord progressions to reading music. Just make sure to do your research and invest in a worthwhile program—like the platforms described above!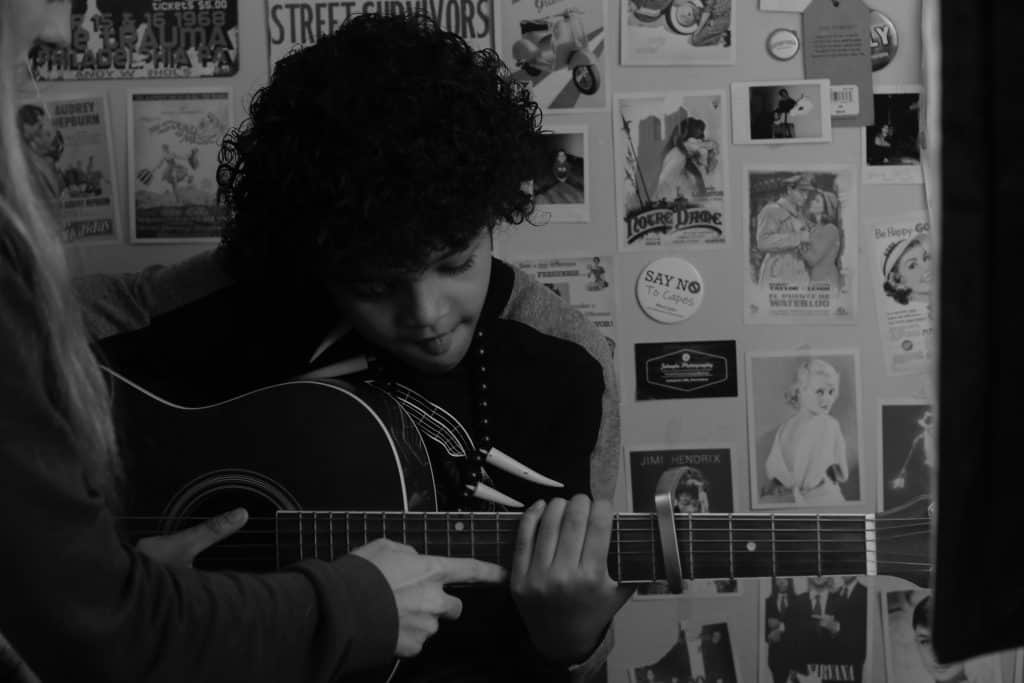 The Final Word on Online Music Lessons
Online music lessons can help kids and adults alike master instruments from the guitar, ukelele, bass, piano, vocals and beyond.
A virtual classroom removes many accessibility hurdles, both financial and geographical, making it easier for more people worldwide to get a high-quality and comprehensive music education.
Whatever type of online music lesson you choose, whether interactive or pre-recorded, the key to success is consistency.
Learning an instrument requires patience, persistence, and practice.
If you sign up for a quality program and put in the hours needed to hone your skills, you will find a love and appreciation for music you likely didn't have before and work towards mastering your chosen instrument.