When it comes to rock music, Led Zeppelin is up there with the best of the best. Arguably one of the most influential and well-rounded sounds to emerge from the genre, their music has pierced the veil of mainstream and is often enjoyed by people who are not necessarily the biggest rock fans.
They have inspired countless artists over the years, and as a result, there are several bands that sound like Led Zeppelin. We've dug through our collection to come up with the 13 bands you must listen to if you're a fan of the legends of rock.
Led Zeppelin was heavily influenced by blues as well as the emergence of psychedelic, or what you might call hippie culture of the 70s.
This allowed them to create the hounding blues guitar riffs, psychedelic entrancing solos, the erratic but genius drumming of John Bonham, with the androgynous but sexually free vocals of Robert Plant.
Keep reading to see our suggestions for 13 bands that will expand your enjoyment of the far-reaching rock genre.
1. Greta Van Fleet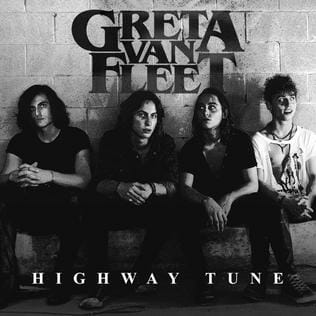 You could consider Greta Van Fleet the modern reincarnation of Led Zeppelin. Formed in 2012 and signed to Lava Record in 2017 – their sound takes a huge influence from Led Zeppelin.
Their debut single, 'Highway Tune', topped the Billboard U.S. Mainstream Rock and Active Rock charts in September 2017 for four consecutive weeks.
The three brothers who front the band have that classic Robert Plant and Jimmy Page look, combining the hard-hitting counter-culture of rock with the sexual freedom and psychedelic features of hippie culture but bringing a more American influence to their music.
They can occasionally feel a little out of time, sounding so much like Zeppelin.
If you are a fan of Zeppelin's large arrangement of rock, punchy guitar, and whirling vocals, then you will enjoy Greta Van Fleet.
2. Jefferson Airplane
Jefferson Airplane could be considered contemporaries and even influencers of Zeppelin themselves.
Jefferson Airplane's 1967 album Surrealistic Pillow was one of the seminal albums of the 'Summer of Love' with 'White Rabbit' and 'Somebody To Love' being two of the most memorable songs that were popular within the period and remain classics to this day.
The 'hippie' period in Britain led many bands to combine rock with the surreal and psychedelic elements of hippie culture at the time, something which traveled across the pond fairly quickly with Jimi Hendrix being the most prominent example.
This San Francisco band is likely to have influenced some of the more psychedelic arrangements of Jimmy Page and helped to carve out a hole for the big band psychedelic epics that Zeppelin would create later in the 70s.
For something more recent, consider their 2004 album Volunteers, showing that peace and love can indeed endure.
3. Peace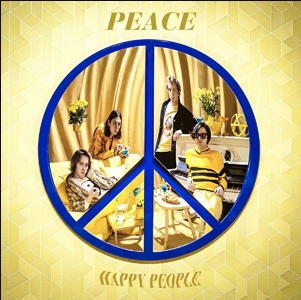 Speaking of peace, our next suggestion is the recent British band Peace. Forming around 2009 they came to prominence in 2012 with the release of In Love which was followed by Happy People in 2015.
Both albums exhibit the classic hard rock sound while drawing lots of inspiration from the hippie and psychedelic music cultures.
Singer Harry Koisser has the classic British young Robert Plant voice that just sounds so good over the distorted and gorging guitar, really bringing the Zeppelin influence to a modern audience.
'Follow Baby' from In Love and 'I'm A Girl' from Happy People are two great singles to listen to for that entrancing and head-banging Zeppelin influence with a modern indie twist.
Of course, the band has the classic long-haired British schoolboy look that is just so Led Zeppelin.
4. Blue Oyster Cult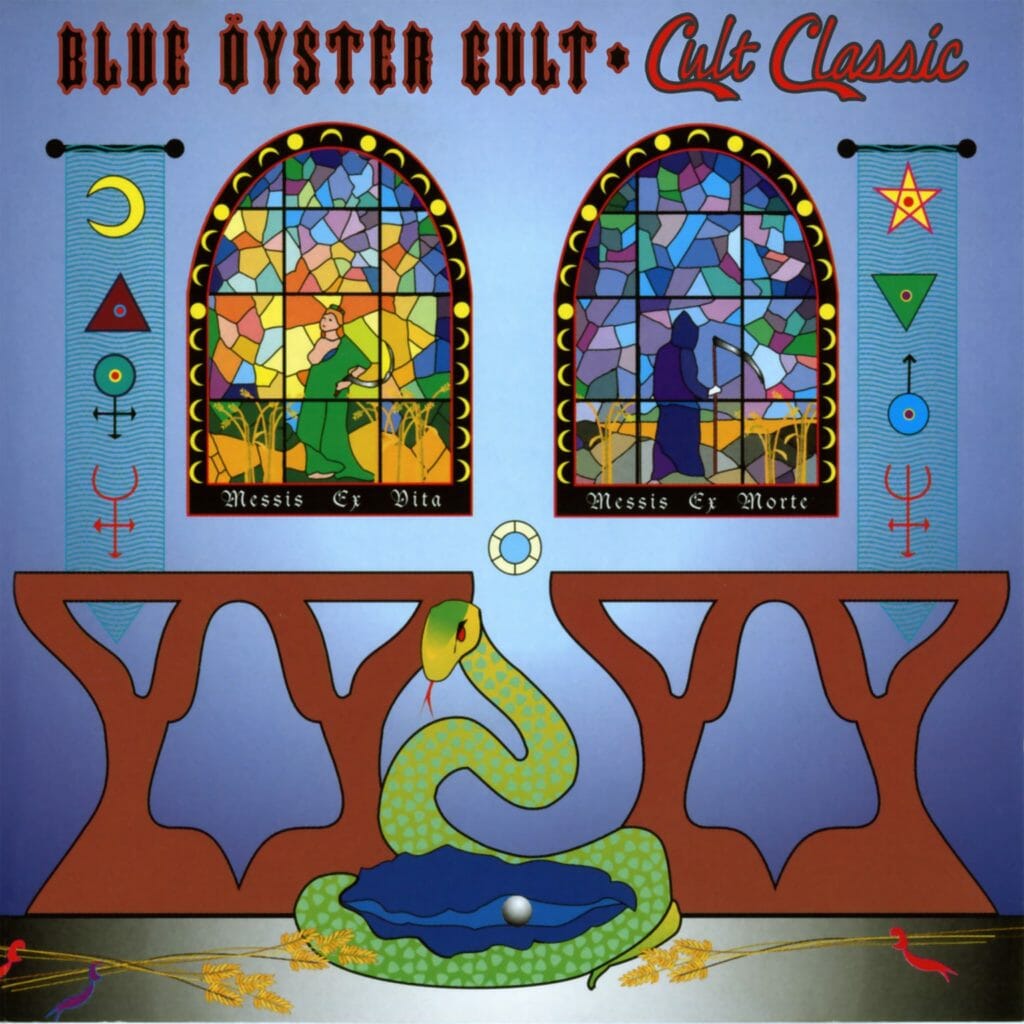 Blue Oyster Cult is another band around at similar times as Zeppelin, their synonymous album Agents of Fortune being released in 1976 alongside its hit single '(Don't) Fear The Reaper'.
They adopted a similar rock style with heavy guitar and androgynous vocals, but took a much cooler, American, approach to the genre with more pessimistic and cynical lyrics, clear in the opening track of the album 'This Ain't The Summer Of Love'.
Purposely distancing themselves from that 'hippie sound' and aligning more with the metal sound often being referred to as 'the thinking man's metal.'
If you enjoy the heavier and darker Zeppelin cuts such as the Immigrant Song or the bluesier cuts like 'You Shook Me' then Blue Oyster Cult can be worth a listen to.
Blue Oyster Cult lived happily in the zone between metal and rock that Zeppelin often did in their time.
5. Tribes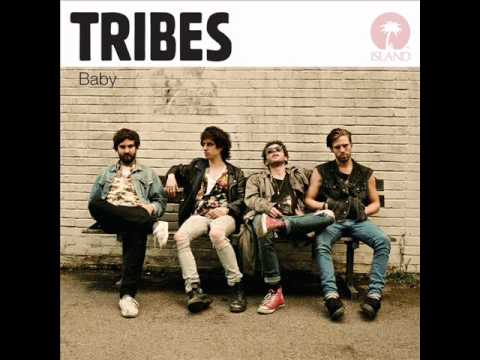 Back across the pond, and back to the future as contemporary band Tribes take the classic British sound of Zeppelin into something a little more indie-focused but still with the influence of Zeppelin at the heart of their music.
Coming to cult popularity in 2013 following the success of their albums Baby and WIsh To Scream.
The singles 'We Were Children' from Baby and 'How The Other Half Lives' from Wish To Scream are some of their more obviously Zeppelin-influenced songs, with Clever structural arrangements, big blasting choruses, and a great lead guitar cutting through the noise alongside a shrill British accent.
While Tribes are a bit more of a cult suggestion, they are really worth listening to for some British rock that has some teen angst but also a semblance of British pastoral life that was always present in Zeppelin songs we grew to love.
6. Cream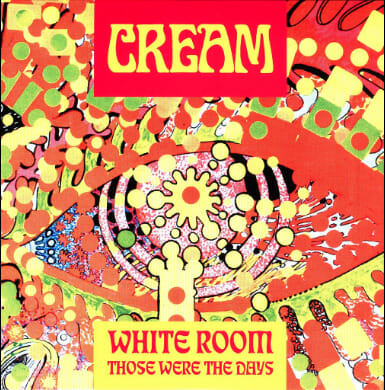 If you haven't already listened to or heard of Cream (have you been living on Mars?), they are totally worth giving a go, essentially being the American version of Led Zeppelin that very much occupied the same space at the time.
Tunes like 'White Room' and 'Sunshine Of Your Love' take a similar approach to much of Zeppelin's hits, with big psychedelic guitar riffs, from none other than fellow Brit Eric Clapton.
Cream undeniably has a similar sound to Zeppelin, both forming their own art from the influences of blues and psychedelic rock in their own respective cultures.
Clapton and Page are arguably the two most important guitarists of the period, one from Britain and the other from America, one a great guy while the other has been known to be a bit pricklier.
7. Canned Heat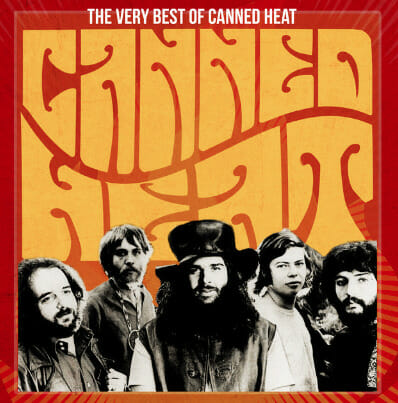 If you want something more bluesy and American but still similar to Zeppelin, then look no further than Canned Heat. Many of their guitar licks are similar to the bluesy cuts on Zeppelin's albums.
Tunes such as 'Let's Work Together' and their take on 'On The Road Again' contain some heavy blues riffs that have the heart and soul of several Zeppelin records.
Canned Heat is a large band just like Zeppelin but they live a bit more within the realms of blues and hippie rock, commonly listened to among those who live a life on the road. 'Going Up Country' is a classic hippie traveling song that takes a lighter shade of the rock influence born from Zeppelin.
If you want something lighter but still typically 70s like Zeppelin, with a blues chaser, then Canned Heat is for you.
8. Soundgarden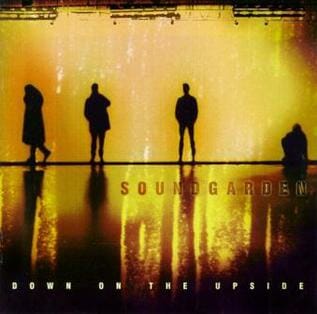 Soundgarden is a band that adopted the same sexual and psychedelic sounds of Zeppelin and adapted them for the grunge-oriented audience of 90s America.
Soundgarden achieved its biggest success with the 1994 album Superunknown, which debuted at number one on the Billboard 200 and yielded the Grammy Award-winning singles 'Spoonman' and 'Black Hole Sun'.
'Black Hole Sun' in particular is a really great checkpoint for the Zeppelin sound and how it had been adapted for the 90s.
The vocals are still as shrill and guttural as Plant's in the 70s but are shadowed by a wall of guitar distortion as well as swelling guitar riffs and crushing drums.
They really took the hard rock sound of Zeppelin and altered it for the newer generations who would eventually take this sound and turn it into the alternative rock of the 1990s.
9. Pearl Jam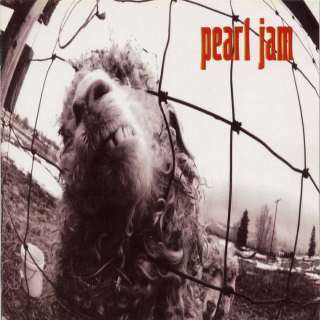 Much like Soundgarden, Pearl Jam is a band from the late 80s and 90s that encompassed a change in the influence of Zeppelin on the new generations of alternative rock.
It would remiss not to point out how much Eddie Vedder can be considered as a decedent of Robert Plant, both fulfill the rock sex god archetype well, but Vedder brought it to this more modern audience.
Songs like 'Even Flow' combine that bluesy rock sound with an almost hip-hop-esque flow from Vedder's vocals but ultimately break into a power chorus that is classic Zeppelin.
Meanwhile 'Jeremy', also from their seminal album Pearl Jam, takes on a slightly lighter tone, although with a classic Zeppelin chorus, which has the same epic connotations of 'Stairway to Heaven' for a new audience.
By 2012 they had sold 32 million records to make them one of the better-selling bands of the century.
10. Novos Baianos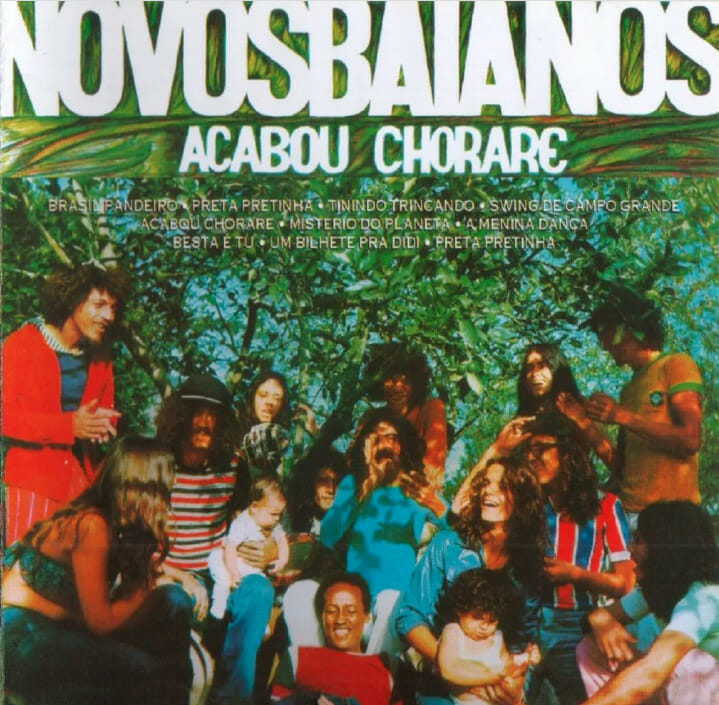 I could probably guarantee most of our readers won't have heard of this band but now is your chance to listen to one of our favorite psychedelic rock outfits, bearing much influence from the legends that are Led Zeppelin.
This Brazilian big band was pretty popular in the Portuguese-speaking world. Even without the ability to understand their lyrics, their fusion of psychedelic rock of the west with the sound of South America is one of the more interesting suggestions of bands that sound like Led Zeppelin.
Their album Acabou Chorare, translating roughly to 'no more tears', is a really great album if you want to listen to something new, but still, undeniably rock.
The hit single from this album 'A Menina Danca' (the woman dances) is a genius take on the psychedelic genre.
The classical South American acoustic guitar starts the song and after the first verse the Hendrix-esque guitar playing kicks in and the chorus has the rhythm and punch of a rock album but with the spice of flamenco drums and carioca of the south.
Other songs such as 'Mistérío de Planeta' have the same epic poetry vibe that 'Stairway to Heaven' has. If you want a different take on the Zeppelin sound, Novos Baianos is really worth checking out.
11. Queens Of The Stone Age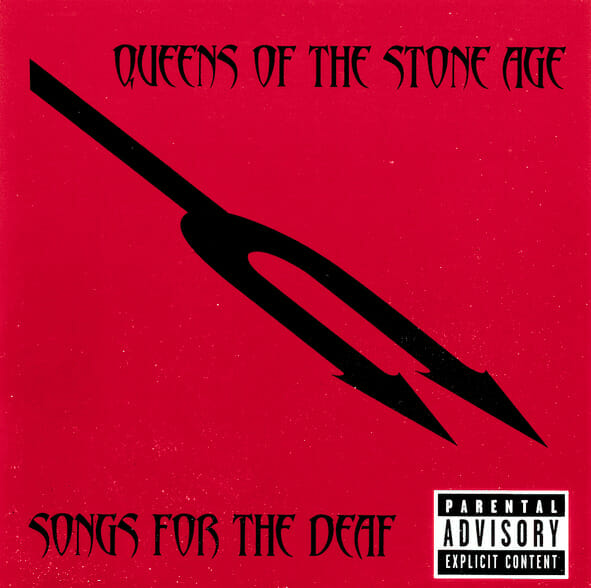 Queens Of The Stone Age is a band that carries a decent influence of Zeppelin, being very guitar-oriented as well as having a singer with a similar vocal tone to Plant.
Being one of the more popular bands of the 2000s, the Queens Of The Stone Age made one of the most rocking albums of the decade, aptly named Songs For The Deaf.
Songs for the Deaf has songs such as 'Go With The Flow' which features a droning but leading guitar much like pages and the wild drumming of John Bonham.
The drummer, at least on 2002's Songs for the Deaf was the legendary Dave Grohl of Nirvana and Foo Fighters fame, who brings a very similar drumming style to Bonham.
The drum fills on 'Song For The Dead' are some of the best out there and show the modern reincarnation of Bonham through Grohl who plays over the bluesy brooding guitar that is notoriously Josh Homme.
12. Creedence Clearwater Revival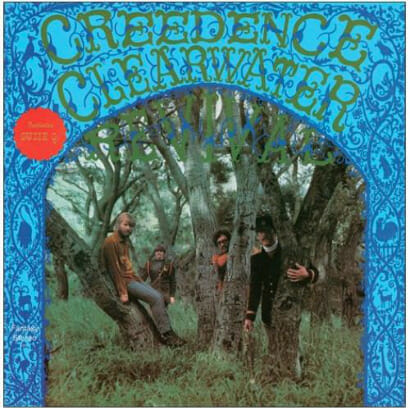 Creedence Clearwater Revival is another American antidote to the British Zeppelin.
Their embrace of the rock sound also took much influence from the country and blues scenes forming a quite original sound, but one that still echoes the scene that Zeppelin was atop at the time.
The band is still known as one of the better large ensembles from the Southern states and on tunes such as 'Proud Mary', and 'Fortunate Son' you can hear that classic rock tune that seemed to be such a signifier for that period of time, dealing directly with what it means to be an American at the time.
The crunching guitar and vocals are the main signifiers they shared a scene with Zeppelin often shredding with the blues tone that was classic of Page as well as the Clearwater Revival.
13. Eagles
The Eagles are another band that no doubt you have already heard of. They are another great bluesy band that adopted a large ensemble structure to their band.
Many of their acoustic ballads are similar to those of Zeppelin embracing an epic structure as Page was so fond of but adapting it to the realism of America in the 80s, 'Hotel California', arguably one of the biggest rock songs of all time, clearly being influenced by Zeppelin's 'Stairway to Heaven'.
The Eagles are great if you enjoy this ballad-type song that Zeppelin was known for.
They take a more chilled and laid-back approach than Zeppelin with fewer rock bangers, but lots of soulful and bluesy cuts which still carry a similar influence to Zeppelin in many ways.
The androgynous vocals form most of their similarity to Plant's Led Zeppelin.
Final Thoughts
As you can see Led Zeppelin is a seminal band that influenced those around them, set the standard in their own scene, as well as influencing generations of guitar-heavy music for years to come.
The influence of Zeppelin can very much still be felt to this day.
This is a short list of those who graced the rock and roll halls of fame, and burgeoning acts still feeding off the artistic work of bands like Led Zeppelin.
It is your guide to the hard rock genre that bears heavy influence from blues, country, as well as the various cultures that surrounded these bands from both sides of the pond.
I hope you find your own new favorite band from this list of rock legends, maybe Zeppelin may influence you to make something great yourself.
Since Led Zeppelin was so influential, this could never be a complete list. To get another perspective on bands that sound like Led Zeppelin, have a look at this video from Watch Mojo. Or if you don't want to settle for anything other than the real deal, check out our thoughts on Led Zeppelins Best Albums.