Last year, at the age of 73, Betty Davis released her first new music in forty years. The song, titled "A Little Bit Hot Tonight," is the first recording she has made since 1979.
And that just about sums up the fascinating and infuriating legend that is Betty Davis; every step of the way, she always does what you least expect her to do.
Records indicate she was born Betty Mabry in 1945, though Betty herself claims 1944. She grew up in North Carolina on her grandmother's farm, surrounded by the music of blues legends Elmore James and B.B. King. At the age of sixteen, she found herself in New York, studying at the Fashion Institute of Technology.
But her involvement with the folk scene of Greenwich Village soon saw her segue into the world of music. Her social circle overlapped with those of music legends Jimi Hendrix and Sly Stone, and she became friends with soul singer and songwriter Lou Courtney. It was Courtney who produced her first single, "The Cellar," in 1964.
But it wasn't until 1967 that she got her big break. This was with a song she wrote for the psychedelic soul band The Chambers Brothers, titled "Uptown (to Harlem)." Betty had been writing music since she was twelve, but it was this song that proved to be the launchpad for her career in music.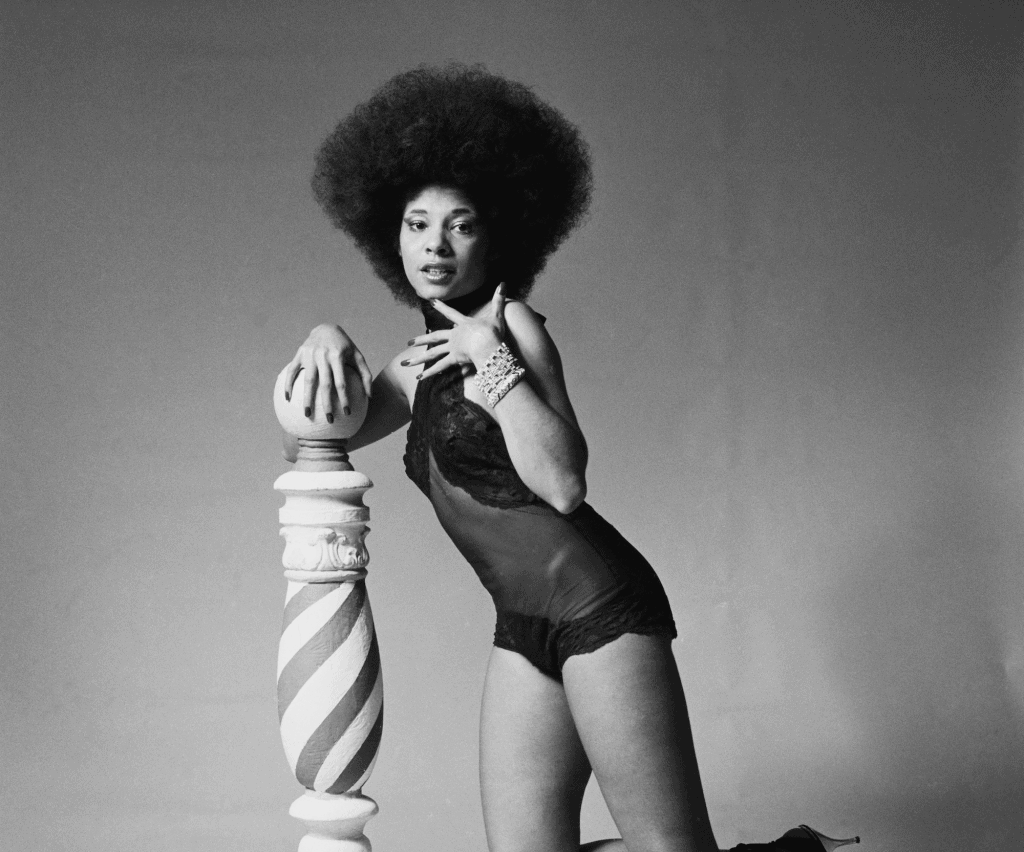 It was a hit for the Chambers Brothers, and established Betty Davis as a songwriting force to be reckoned with.
All the same, she was still pursuing other creative avenues at this point. In the late sixties, she worked primarily as a model, but this proved too constricting for her restless talent.
At a jazz concert, she met the legend, Miles Davis. Though he was nineteen years older than she was, the attraction between them was immediate. This was in spite of the fact that Miles was currently separated from his wife, and was dating actress Cicely Tyson.
At that point, though, Betty was dating South African jazz trumpeter Hugh Masekela. She recorded a number of songs for Columbia Records which Masekela produced. Of these, a single, "Live, Love, Learn," was released.
Though it didn't really go anywhere, it helped Betty to cut her teeth musically. And when her relationship with Masekela ended, her next romantic encounter would be considerably more fruitful from a musical perspective.
Betty Davis & Miles Davis
Miles Davis and Betty began dating in 1968 and were married in September of that year. Her iconic looks were immortalized on Miles's album Filles de Kilimanjaro, which was released that year. But from day one their marriage proved volatile, and it had more or less dissolved by mid '69.
At the same time, it proved to be highly significant in Miles Davis's life and career. It was through Betty that he met Jimi Hendrix and Sly Stone, two artists who would have a significant impact on him and help to jump-start his career resurgence.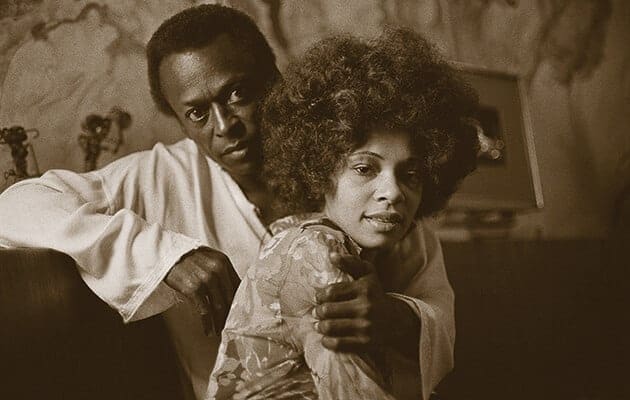 Betty made a few more recordings for Columbia at this time, produced by Miles in collaboration with Teo Macero. Specifically, it was three originals plus a handful of covers. Miles tried to use these demo tapes to generate label interest in a full-length LP from Betty, but neither Columbia nor Atlantic took the bait.
Those recordings were eventually rescued from obscurity when they surfaced on the 2016 compilation album The Columbia Years, 1968-1969.
In his autobiography, Miles characterized Betty as a high-class groupie. This is a great disservice to her own artistry and her legacy. In fact, she was a highly dynamic musical personality. And in spite of his infamous violence and aggression, it was Betty's purported infidelity which was cited in divorce proceedings.
But Betty Davis left her mark on Miles. It is claimed that she coined the title of one of his most successful albums, Bitches Brew, which was released in 1970 and helped to revive his flagging career. But more than that, the psychedelic influences she had introduced Miles to would help to usher in a whole new subgenre: jazz fusion.
After her divorce from Miles Davis, Betty went back to modeling and moved to the UK for a while. But around 1971-2 she headed back to the US with the intention of recording with Carlos Santana. Though this project never came to fruition, she did wind up collaborating with Santana band member Neal Schon.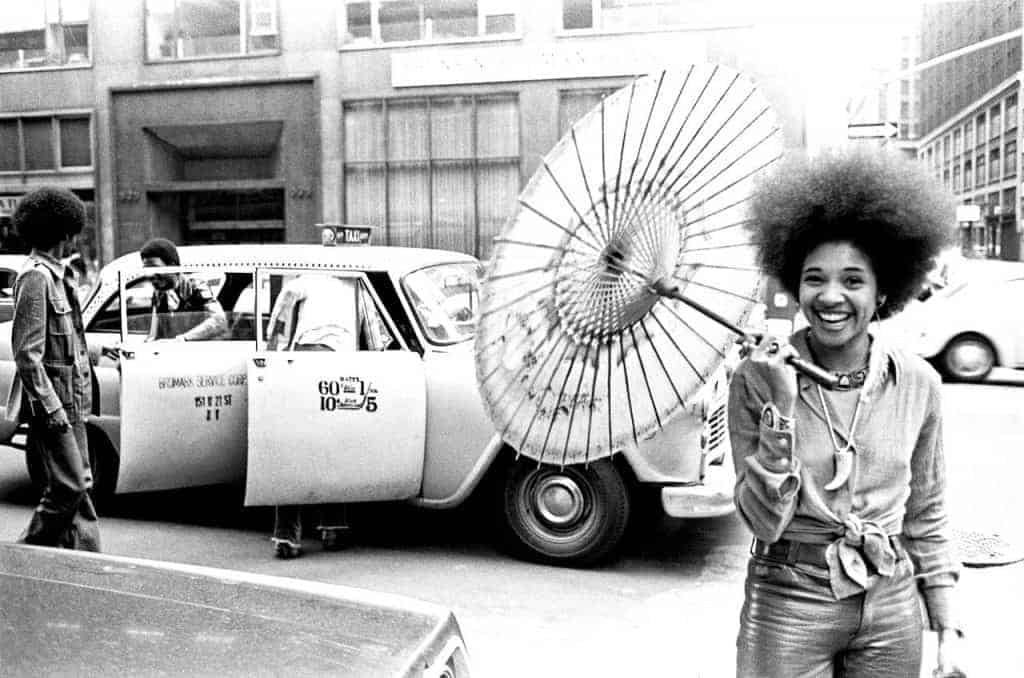 "The music came from a feeling inside me," says Betty Davis. "The thing was, I didn't know if it was going to be accepted. I just knew that it was good music."
During this time, she had been writing much of her own material. Now that she had settled down on the West Coast, she set about recording it with a band of high-class funk musicians.
The resultant eponymous album, Betty Davis, was released in '73, and it's an unmitigated soul-funk masterpiece. There's a real rawness and power to her throaty vocal performance, and the songwriting is top-notch.
The eclectic mix of backing musicians, including the aforementioned Schon, the Pointer Sisters, Sylvester, and Larry Graham, make this an unmissable classic. Unfortunately, the record-buying public at the time didn't agree. The album stalled at number 54 in the Billboard top soul albums.
But Betty was on a roll, and in 1974 she returned with her second album, They Say I'm Different. Both albums were recorded on the "Just Sunshine" label. Though this was another funk gem, the second LP also failed to make any commercial inroads.
This did not stop her from signing a deal with Island Records, though, which she achieved thanks to her romantic relationship with singer Robert Palmer. In 1975, this led to her major-label debut, Nasty Gal.
As a performer, Betty Davis cultivated a hyper-sexual stage persona. This conceptualization of female sexual aggression was unpalatable to mainstream America at the time, but since then Betty has been appreciated as a trend-setter and a pioneer.
Her songs like "If I'm In Luck I Might Get Picked Up" and "Nasty Gal" present a powerful subversion of macho archetypes, and reflect the rise in female empowerment within popular culture. But Betty's biggest audience was always Europe, where the controversy surrounding her helped rather than hindered her career.
Thanks to her extensive touring with her backing group "Funk House," she opted to abandon the session musician infrastructure of her first two albums when it came to the recording of Nasty Gal.
She had developed a significant musical rapport with her own band, so she retained them in the studio. But when the finished product hit the shelves in May 1975, it was met with harsh criticism and commercial indifference.
In retrospect, it is likely that a significant amount of backlash which met the album when it appeared was largely due to Betty's own outrageous persona and her controversial sexuality. Because the truth is, Nasty Gal is as strong an album as her first two, if not stronger.
Its lack of success was a blow to Betty, and plans for a follow-up to be titled Is It Love Or Desire? were scrapped. Betty was dropped by Island Records soon after.
"If Betty were singing today, she would be something like Madonna, something like Prince, only as a woman." – Miles Davis
With the failure of Nasty Gal, Betty dropped off the radar, retiring from the music business altogether in 1979. She then headed back to Pittsburgh, where she had lived in her younger days, and has since lived there in obscurity. But her story doesn't quite end there.
For decades, Betty Davis was spoken of as a great unappreciated talent, a lost icon of funk music. And finally, in 2007, both Betty Davis and They Say I'm Different were re-released on the Light in the Attic label. Nasty Gal followed in 2009, along with some of the recordings that were completed for the aborted follow-up, Is This Love Or Desire? These feature performances from icons like Herbie Hancock and Alphonse Mouzon.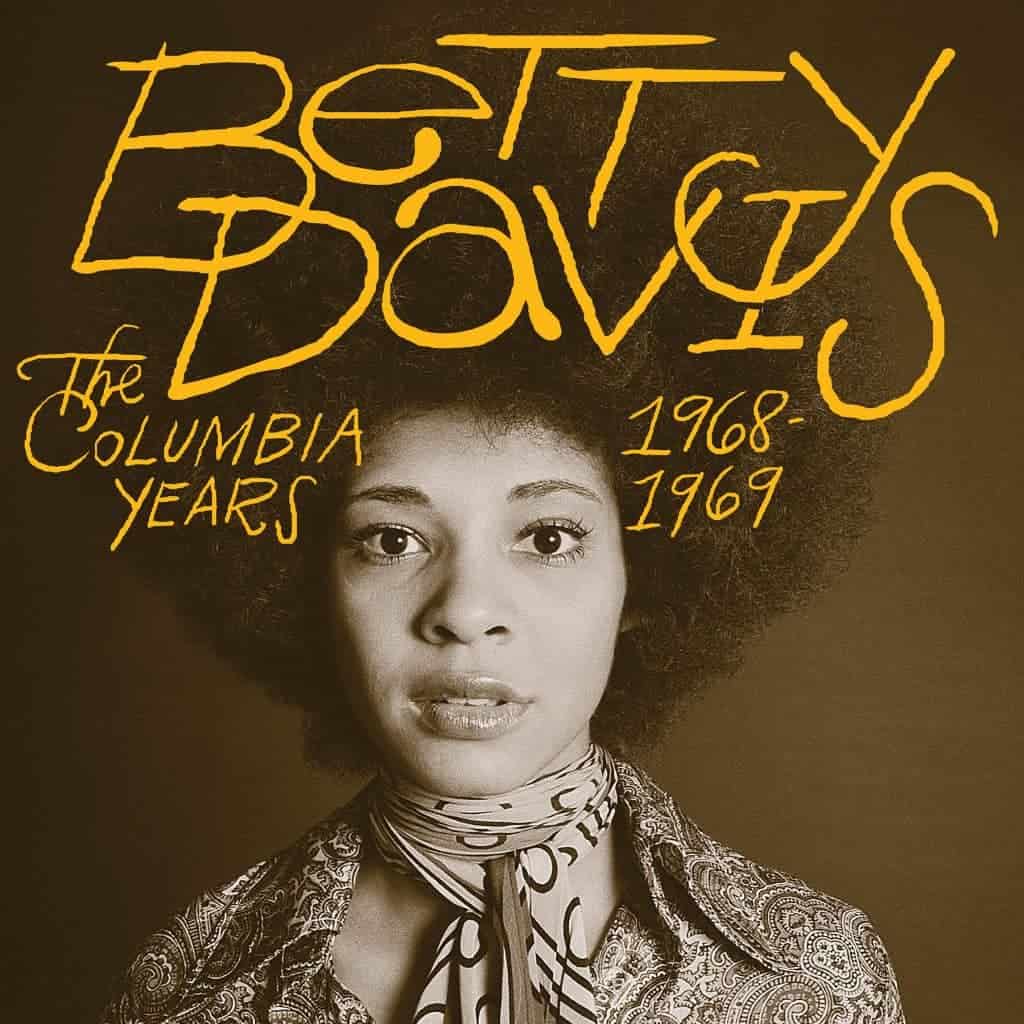 With the 21st century re-releases of her albums, the critical response to Betty was wildly different this time around. The records attracted rave reviews and an acknowledgment that Betty had never achieved the success she deserved.
It seems that a lack of promotion and an unwillingness on the part of record companies to take the necessary creative risks with a provocative and cutting-edge performer like Betty was what prevented her from achieving her full potential.
At one point, They Say I'm Different was acclaimed by The Wire as one of the "100 Records That Set The World On Fire (While No One Was Listening)."
That seems to be an effective summation for Betty's entire career. She broke boundaries and produced a formidable body of work, but she was taken for granted and ultimately grew disillusioned and dispirited.
But now, against all the odds, we have a new recording from Betty Davis. Could this be the beginning of a long-overdue comeback? After all, she is finally getting some of the critical acclaim she deserves, and her albums have now been recognized for the classics they undoubtedly are.
Whether she continues to record or not, Betty will leave behind her a legacy of fiery musicality and potent lyricism that has stood the test of time. Here's hoping we haven't heard the last of her yet.
Similar Stories…