Sam Cooke was only 33 years old when he died in 1964. But in his short life, he managed to achieve some amazing things in the world of music and culture. Not all the facts around Sam Cooke's death are known, but in this article, we try to decipher truth from fiction.
Cooke has been immortalized as one of the pioneers of soul music. But he was far more than that. He was also an extremely inspired songwriter, a knowledgeable businessman, and a persistent leader in the Civil Rights movement.
Alongside Ray Charles, Cooke was also one of the most influential black vocalists of the post-World War II period.
Being a prominent musician was quite easy due to his natural flair for writing and performing music. It took little to no time at all for a solid fan base to form. But Sam Cooke wanted to focus on making a difference – and changing the world was what he truly wanted to accomplish in his life.
His aspirations for equality eventually took a large toll on him. Some even say this was the main reason that he lost his life. Despite this, there is a lot is missing information about the life of this incredible man. Or, more specifically, his death.
So, how did Cooke end up dead on the floor of a motel in Los Angeles?
There are so many stories circulating about how such a remarkable life was so selfishly taken on that night in 1964. And even now, over 60 years after his death, there's still no concrete answer as to why it happened.
This is a brief look into the life, mysterious death, and accomplishments of the amazing musician named Sam Cooke.
The Early Years
Samuel Cook was born in Clarksdale, Mississippi, in January 1931. He was the fifth of eight children born to Rev. Charles Cook, a minister in the Church of Christ, and his wife, Annie Mae.
When Cooke was a toddler, his entire family upped and moved to Chicago for Reverend Cook's new role in the church. His father led a congregation at the Christ Temple Church in Chicago Heights, and always introduced his sermon with a song.
As a result, Sundays were always very important days for Cooke and all of his family. The entire day was taken up by the Church, and required the family to attend multiple services and the children to attend Sunday school.
Mr. Cook was later privy to the musical talents of his children, so he organized them into a quintet, later nicknaming them the "Singing Children."
Cooke was 6 years old at this time and was the second youngest of the group. He sang the tenor line. The "Singing Children" gained the vast majority of their initial singing experience at their father's church.
But, before long, they were singing at other churches, traveling as far as Indianapolis and Kankakee with the Reverend and their mother.
Cooke was apparently ambitious from a young age and longed to replace his older siblings as lead vocalist, but the Singing Children stopped performing before he had the chance.
After World War II ended, one of the Cook brothers enlisted in the air force, whereas the eldest sister entered married life.
By then, Cooke was in high school – Wendell Phillips – the same school Nat "King" Cole had gone to. Cooke was confident that one day, he would be as famous as Cole.
The Next Stages
Cooke started to perform solo, singing for passengers at the end of the streetcar line by his house, while his younger brother L.C. passed a hat around to collect donations.
Then, one day in 1947, two gentlemen heard Cooke singing, and asked him to join a fledgling gospel quartet, soon after naming themselves 'The Highway QCs.'
Within a year of forming, they began to perform in concerts with gospel groups like the Soul Stirrers in parts of the U.S. After the Stirrers' lead vocalist – R.H. Harris – quit in 1950, Cooke was chosen to replace him. He was only 19 at the time. This decision set him on his path to fame.
Signed with Specialty Records, their first recording with Cooke leading the way was the song Jesus Gave Me Water in 1951. They also recorded other gospel songs, some of which were actually written by Cooke himself.
He had a large influence in this area and was often credited for bringing gospel music to the attention of a younger crowd of listeners, mainly girls who would rush to the stage when the Soul Stirrers hit the stage just to get a glimpse of Cooke.
Track Record
His first single called Lovable was released in 1956 under the alias of Dale Cook. At this time, there were a lot of stigmas surrounding gospel singers – like Cooke himself – venturing out to perform secular music.
However, it was really easy for fans to recognize Cooke's vocals, so it didn't necessarily work.
The head of Specialty Records, Art Rupe, gave his blessing for Cooke to record secular music under his real name.
However, Rupe remained very unhappy about the type of music Cooke and his producer, Robert "Bumps" Blackwell, were planning to make, expecting it to sound like that produced by another of his signed artists, Little Richard.
Rupe walked in on a recording session and heard Cooke covering Gershwin, he was quite upset. After an argument between Rupe and Blackwell, Cooke chose to leave the label.
Unfortunately, the single Lovable never became a hit, unlike some of his other songs, but it also garnered its own level of success.
What it did do was indicate the true potential of Cooke's talent.
Solidifying His Status As A Pioneer Of Soul
In early 1957, Cooke appeared on The Guy Mitchell Show. That same year, he signed with Keen Records where he released his first hit single, You Send Me. This song achieved a lot of mainstream success and even spent three weeks at No. 1 on the Billboard pop chart.
It elevated him from earning a couple of hundred dollars a week to a few thousand each week, and completely changed his life. Whether this was for the better or worse, we'll let you decide.
This was also the year that Cooke added an "e" to his last name, which signified a new start to his life. Soon enough, he was winning over both black and white audiences across the country as the new "King of Soul."
Cooke was also among the first modern Black performers and composers to attend to the business side of his musical career. He founded both a record label and a publishing company as an extension of his career as a singer and composer.
He also had a very active part in the Civil Rights Movement.
Cooke had 30 U.S. top 40 hits between 1957 and 1964, plus three more posthumously. Major hits like Wonderful World, Another Saturday Night, and Twistin' the Night Away are some of his most well-known songs.
Cooke later admitted he got an endorsement for a career in pop music from the least likely man, his pastor father.
His Last Night
Cooke spent his last evening at a restaurant called Martoni's in downtown L.A. At the time, it was seen as the ultimate spot for Hollywood's elite to get together and hang out.
Cooke was in good company in the form of his longtime producer and close friend, Al Schmitt, and his wife, Joan Schmitt.
His recently released album titled Live at the Copa (1964) was doing increasingly well in the music charts – to the point where Cooke was well on his way to working his way into the big league of the music industry.
As a result, everybody in the vicinity was drawn to Sam Cooke. However, this may also have been down to his dashing good looks and, more notably, the impressive suit that he was sporting at the time.
He received many compliments from passers-by and eventually found himself dragged to the bar area to socialize, despite already being a couple of drinks deep.
Bar Side Associates
When their dinner arrived at their table, Schmitt was tasked with retrieving Cooke from where he was standing at the bar. At this point, he was laughing and enjoying himself with both music industry colleagues and friends alike.
After earning a fair wage from his shows that week, Cooke was more than happy to buy the rounds.
Not wanting to leave his conversation, Cooke told Schmitt and Joan that they should go on ahead and eat their food and that he'd soon be joining them.
Cozying It Up In The Booth
That didn't happen, however, as Cooke's attention was immediately drawn to an attractive young girl in a booth near to the bar. According to reports, he almost immediately recognized Boyer. Regardless, there was a mutual attraction.
Conveniently enough, Cooke knew one of the men that the young woman, Elisa Boyer, was sitting next to. They were introduced to one another and, before long, they were cuddled up together. This was the final time that Schmitt would ever see Cooke alive and well.
At around 1:00 am, Boyer and Cooke vacated their table in the restaurant, and drove away in Cooke's new Ferrari. They reportedly went to PJ's bar, where Cooke was supposed to meet the Schmitt couple.
Unfortunately, when Boyer and Cooke finally arrived at the club, the Schmitt's had already left.
While in the venue, Cooke got himself involved in a disagreement with somebody who was attempting to hit on Boyer. After she had enough of the nightclub, Boyer and Cooke left at 2 am.
Full Throttle Ahead
According to Boyer's accounts, Cooke raced his car on Santa Monica Boulevard well into the night. Then, despite her protests, Boyer claims that Cooke drove his car onto the nearby freeway without any consideration for the alcohol he had consumed.
Boyer later told police that she'd requested that Cooke dropped her off at home, but he brushed her concerns off and instead revealed that he wanted to take her for a drive. Cooke then allegedly stroked his hand through Boyer's hair and repeatedly complimented her.
Once he had exited the highway, Boyer once again requested to be dropped off at home. Cooke seemingly ignored her pleas and instead drove Boyer to the nearby Hacienda Motel. Cooke then apparently left his car and ventured into the motel to book a room for the night.
Entering the Motel
Boyer revealed Cooke's actions; that he simply walked to the front desk and booked a room with help from a lady named Bertha Franklin. She was the clerk situated in the motel at the time of his death.
Franklin then spotted Boyer sitting in Cooke's car and allegedly told the musician that he must sign himself and Boyer into the motel as a married couple.
As for his actual wife, Barbara Campbell Cooke, she was sat at home looking after their children.
Cooke then drove his car around the back entrance of the Hacienda Motel. Unfortunately, what exactly happened next remains a complete mystery to everyone.
In reference to Boyer's turn of events, Cooke pulled her into their room, pushed her on the bed, and then began quickly taking her clothes off. Boyer alleges that she had an inkling exactly where the events of the night were headed, and that she didn't want to participate anymore.
Boyer then allegedly attempted to secure the bathroom door but found that it had broken. She tried to open the bathroom window but failed because it was deliberately kept closed. When she realized she couldn't escape this way, she ran away from him.
Running From Cooke
Boyer rushed out and grabbed her clothing from where they lay crumpled on the motel floor. She accidentally collected some of Cooke's belongings including some of the cash he had been spending during the evening, and his wallet.
Boyer claimed to have banged on Bertha Franklin's door, but she didn't answer. It's safe to assume that she was asleep at this time. After she had run for a while she dropped her things to the floor and changed back into her clothes.
She left Cooke's belongings on the floor and then went into a nearby phone booth to call the police and let them know the circumstances of her current situation. In the motel, Cooke allegedly became enraged after spotting Boyer, his cash, and his clothes all missing from the room.
Full of anger and fuelled by all the alcohol that he had consumed that evening, Cooke put his coat back on and decided to confront Barbara Franklin. He repeatedly banged on her front door, demanding Boyer. This was because he fully believed that she was hiding Boyer from him.
When Franklin refused him entry and told him that Boyer wasn't there, Cooke began to throw his body into the door. The frame eventually loosened, the latch broke apart, and Cooke gained entry. The next part set the fateful events in motion.
Famous Last Words
Franklin testified that Cooke began to rage, grabbing her wrist in a tight hold, twisting it, and then repeatedly questioning Boyer's whereabouts. Although Franklin might have had nothing on Cooke in terms of his height, she had approximately 30 pounds on him which she used to her advantage.
Next, Franklin reported that she began to attack Cooke in an act of self-defense. She attempted to bite and scratch him through his clothing in order to get out of that situation. But, after not gaining the upper hand, Franklin resorted to a more permanent solution.
She grabbed her pistol and, in quick succession, fired three shots in the direction of where Cooke was standing.
According to reports, Franklin got up, kicked Cooke, then ran to grab the pistol. She shot him at point-blank range. The first shots missed Cooke completely, but, unfortunately, the final shot went right through him – hitting his lungs and his heart in the process.
Franklin also recalls Sam Cooke's last words being "Lady, you shot me!" just before he collapsed onto the floor.
The Immediate Aftermath Of Cooke's Death
Unfortunately, gun violence was all too common in this part of South-Central L.A. So guests staying at the Hacienda Motel didn't hear the multiple shots that were fired just after 3 am on the morning of December 11th, 1964, or simply chose to ignore them.
Norman Edelen, one of the few men of color who served in the LAPD precinct in 1964, explained that the attitude towards yet another man being shot was pretty neutral. It took hours before the authorities learned the dead man's identity. Only then did the shock set in.
Even the cops of the area were pretty blasé about homicides – purely because it was such a common occurrence. Despite this, the officers responded to the call of a reported shooting that had taken place at the motel.
They weren't surprised to find a lifeless, bloody and almost naked gentleman leaning on the door leading into Bertha Franklin's office. However, this wasn't any random stranger. This was Sam Cooke, a well-known and respected singer who had only just begun to take the world by storm.
It was an entirely bizarre turn of events. And to this day, they remain very unclear, despite over six decades having passed since the musicians untimely death.
As you would expect, Cooke's widow was hysterical after getting the news. She was seen trying to protect her children from fans and the press who all decided to create unnecessary commotion outside their house.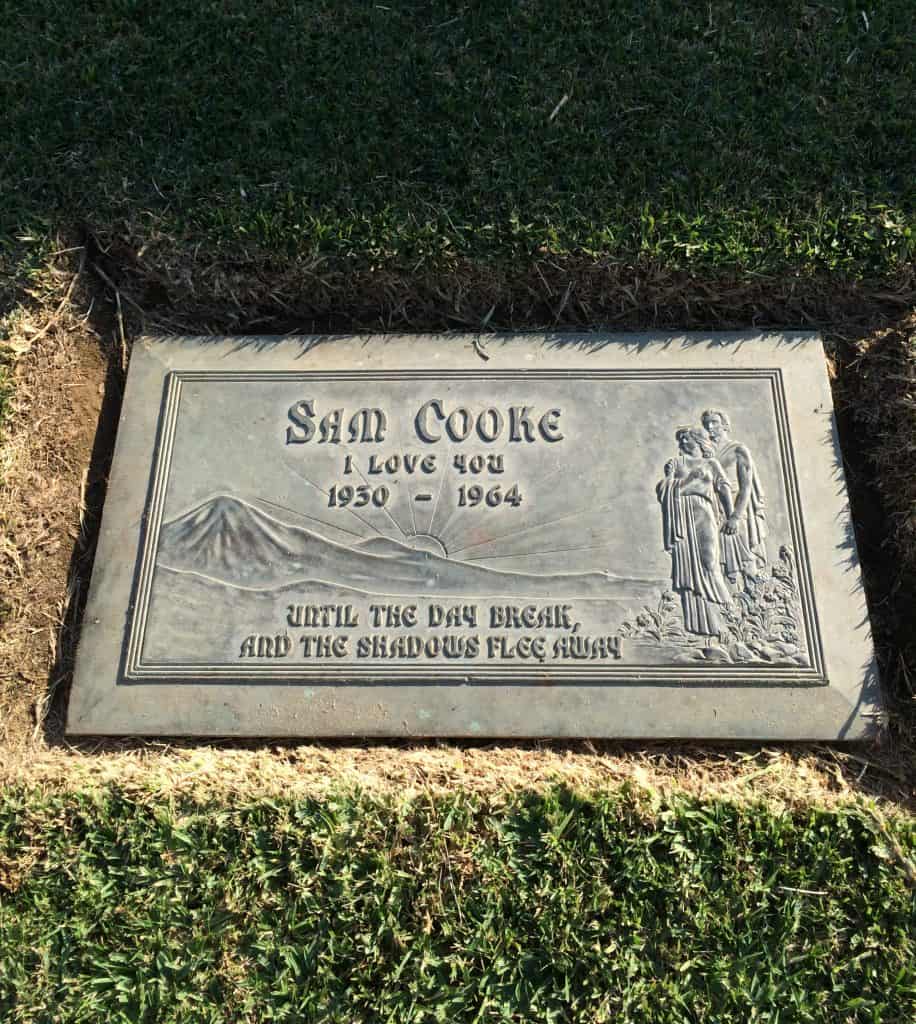 The Missing Money
Five days after Cooke's death, both Franklin and Boyer rehashed their stories, this time in a rushed proceeding that didn't really allow time for Cooke's lawyers to question them. It was revealed that Cooke's blood alcohol levels were around .16 when he died, which is a serious offense in itself.
Especially because he had allegedly driven his car while intoxicated.
Another important thing to note is that Cooke's credit cards had mysteriously gone missing from his wallet. But a single money clip featuring $108 was later found in his jacket pocket.
Justifiable Homicide Or Not?
According to some, Cooke's death cannot be deemed as justifiable homicide. This is because of three main factors; he was only wearing a sport coat at the time of his death, he didn't have an offensive weapon on him, and Franklin wasn't actually fearing for her life during the altercation.
Ultimately, the LAPD did proceed to mark Cooke's death as a justifiable homicide. To Cooke's family, friends, and fans, this violent and unnecessary incident painted Cooke to be a completely different man from the person they know and love.
Put simply: those who truly knew the singer on a personal level refused to accept either Boyer or Franklin's stories.
The Hacienda Motel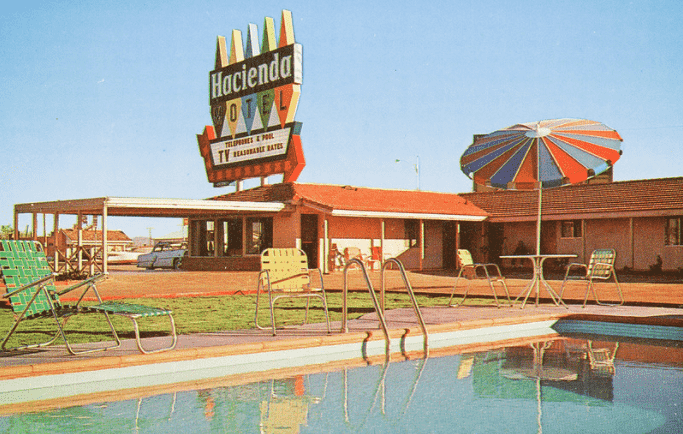 This motel was a hub in Los Angeles that catered to short-term visitors thanks to its $3-per-hour rates. As a result, it was most popular with both pimps and prostitutes during the 60s.
If you take this theory into account, then Cooke's untimely death came about because of a serious set-up.
This stems from the idea that Boyer was working with Franklin to steal money from Cooke.
After all, what other reason would there be for a respected musician like Sam Cooke to overcomplicate his life by staying the night in such a specific, rundown motel? (In comparison to the ones he had most likely become accustomed to in his new superstar life).
While there isn't any supporting evidence for this theory, it's important to note that the two women involved were not innocent in the slightest.
It turns out that Franklin was actually an infamous former madam who also had an impressive criminal record, and Elisa Boyer had her own troubles too.
Boyer was arrested a short time later and charged with prostitution, and was even convicted for second-degree murder in a completely separate case in 1979.
It also wasn't until after Cooke's death that this motel became very popular with musicians looking for somewhere to have their extramarital affairs.
Not Everything Makes Sense
There are some things about this case that just don't add up properly.
If you're wondering about the large wad of cash that was seen in Cooke's hand on that fateful night – then you might be unsurprised to find out that it wasn't found.
Cooke was killed by a .22 pistol. However, the gun registered to Bertha Franklin was of a completely different caliber (.32).
The single bullet that killed Cooke disappeared while in police custody.
The autopsy exposed an unexplained two-inch lump that was found on Cooke's head.
Franklin's testimony revealed claims that she dropped her gun once she had shot him and then proceeded to savagely hit him using the wooden handle of a broom.
However, there were still bullets in the gun. If Cooke had been as frightening as Franklin claims, why did she feel the urge to let go of her gun and instead begin hitting him using a not-as-effective wooden stick?
If that wasn't enough, she testified a few days after committing the murder and seemed to have no marks or visible injuries to corroborate her story.
Third Party Involvement
In her memoir, Etta James recorded some of the awful injuries that she saw on Cooke's body at his funeral. However, none of these visible injuries were ever recorded in the official autopsy report for Cooke.
This includes broken and crushed hands, and his head being almost entirely detached from his shoulders.
With everything considered, it's no surprise that many people have questioned whether Cooke was, in fact, murdered off the property by someone else. If this was the case, Sam Cooke's body might have been unceremoniously dumped outside the motel.
Other Ventures
Aside from being a political spearhead, Cooke also founded his own publishing branch and record label. Both of these creative avenues paved the way for other artists to own the rights to their work while also generating larger profits.
This made Cooke very unpopular in the eyes of existing record companies. Though he was but one man, Cooke was the embodiment of an economic and social threat as he opposed everything that the record industry stood for at the time. Specifically, the way it was structured.
Add in his political stance, and it's quite easy to see why he was unfairly put on the bad side of some powerful figures of the time.
The LAPD Did Not Care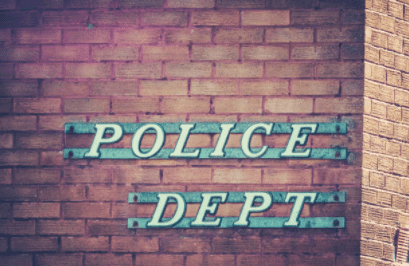 A lot of the mystery shrouding Cooke's death comes from LAPD's single cursory investigation into the happenings of the evening.
Their apparent lack of interest in discovering what actually occurred to result in the death of an otherwise healthy young man implies that the authorities just wanted to put the case out of sight.
The problem was that the case was seen to be unworthy of their time. Norman Edelen even questioned the authorities, asking them whether they may have even felt some sort of gladness that Cooke had died.
It does make us question whether the FBI did have some sort of involvement. Although this theory has never been ruled out or proven.
In addition, it's also important to reference the way that the FBI viewed Civil Rights and minorities during this period. And, by extension, how they saw Cooke himself.
During this period, the FBI was led by a deeply paranoid man who felt it necessary to keep close tabs on people who opposed or undermined his position, including Cooke. His name was J. Edgar Hoover.
This is an especially relevant fact in the half-hearted investigation into Cooke's death, mainly because the singer had a strong rapport with other high-profile and influential black people during the 60s, such as Malcolm X and Muhammad Ali, who were both under constant FBI surveillance.
While Cooke was less overtly political than his friends, he used his position in the public eye to push boundaries in order to achieve equal rights. By association, these associations made him a target for the FBI.
Add in the fact he was a very strong-willed man who was more than likely seen to be a threat to popular culture, and it really isn't hard to believe that there was some kind of racially motivated plot against Sam Cooke by those in authority.
A Change Is Gonna Come
Cooke was noted for his defiant attitude in the face of an oppressive white society. He began to make a statement by publically embracing his natural hair and, by rights, his black heritage, too.
In addition, his single – A Change Is Gonna Come (1964) became an early protest anthem of the Civil Rights movement. The Civil Rights movement continued, and although Cooke's song became an anthem, not much of change came.
Still, it was, and still is, a song used for fighting injustice, and it's played as often today as it was over six decades ago
Two Funerals
Cooke's untimely death truly shocked the world. The first of his two funerals were held in Chicago on the morning of December 18th, 1964. Hundreds of thousands of his fans flocked to the city to pay their final respects to the musician.
The next day, Cooke's body was flown into Los Angeles in time for his next funeral. Cooke's close friend Ray Charles performed at this service.
Still Waiting For Change
In the immediate aftermath of his death, Franklin received many death threats for the role she played in his demise. She chose to vacate her role at the motel but her whereabouts afterwards remained under lock and key. The one thing we do know is that she never went to prison.
She was actually cleared of all charges and eventually decided to sue the whole of Cooke's estate for compensation in the range of $200,000 due to the sheer range of mental struggles and physical injuries caused by the attack.
However, Barbara Cooke counter sued Franklin and sought a few thousand dollars to cover the cost of both funerals.
The Final Theory
As of today, there isn't any evidence challenging the official story about that night in 1964. Journalists throughout the years have also been unable to disprove the idea that Cooke's death was anything other than a simple act of self-defense.
Add in the fact that the late singer was never able to give his version of events.
Overall, the circumstances of Sam Cooke's death were very unclear. If the FBI had intervened and prevented the LAPD from sticking their noses into the situation, then maybe things might have turned out differently in terms of how the aftermath of Cooke's death was handled.
Conclusion
There is quite a lot of speculation about what happened on that night in 1964 thanks to Elisa Boyer and Bertha Franklin's version of events. But, unfortunately, there isn't one single version for us to read about and follow in order to fully understand what caused such a devastating outcome.
And, despite the multiple character references provided by Cooke's family and close friends that completely contradicted everything the two women said about the events of that night in 1964, the official version of what really happened to him remains the same.
Who is Sam Cooke?
Sometimes called the father of soul music, Sam Cooke was an influential singer/songwriter, producer, and entrepreneur until his death in 1964.
How did Sam Cooke die?
Sam Cooke was found dead on the floor of a room in the Hacienda Motel, shot three times in the chest.
Who killed Sam Cooke?
Sam Cooke was shot and killed by the Motel night manager, Bertha Franklin.
How old was Sam Cooke when he died?
He was 33 years old at the time of his death.
When did Sam Cooke die?
Sam Cooke's death is officially noted as the 11th of December 1964.
What were Sam Cooke's last words?
It's reported that his last words to the Motel night manager were: "Lady, you shot me."
Dive deeper into what really happened to Sam Cooke with this video from our friends Alpha 11.
Similar Stories: