Meet the Cyrus family, an ensemble whose musical styles and talents are as eclectic as a jukebox in a honky-tonk bar. The patriarch, Billy Ray Cyrus, emerged from the hills of Kentucky with a mullet and a dream, propelling himself to stardom through the foot-stomping hit "Achy Breaky Heart."
From that defining moment, he set a stage that was wide enough for not just him but his offspring, who would venture into an array of entertainment landscapes
To say the Cyrus family has merely dabbled in the entertainment realm would be like calling a Les Paul guitar "just wood and strings." Billy Ray's crossover success marked a moment where country met pop, and his kids—most notably Miley—have further blurred the lines between genres, industries, and social norms.
The family isn't just a household name; they are cornerstones of modern American culture, setting trends while breaking down barriers.
The Musical Legacy of the Cyrus Family
In a humble Kentucky bar, a young Billy Ray Cyrus could be found strumming his guitar, blissfully unaware of the musical dynasty he'd one day spearhead. Yet, it's not just Billy Ray who's been the family's muse. His children—Miley, Trace, and even the baby of the family, Noah—have explored a kaleidoscope of musical styles.
From soul-stirring country melodies to infectious pop anthems, the Cyrus repertoire offers something for every musical palate.
Miley Cyrus' early Hannah Montana days were merely a prologue to a chameleonic career that has included everything from country duets to hip-hop collaborations and hard-rock covers. In 2013, her single "Wrecking Ball" shattered sales records—much like the wrecking ball shattered walls in its unforgettable music video.
Miley has since evolved into a vocal advocate for social causes, but her music remains her most potent form of expression, continually redefining her legacy one note at a time.
It's easy to forget that before the term "Miley's dad" became common parlance, Billy Ray was a superstar in his own right. "Achy Breaky Heart" may have been the defining song of his early career, but the man has never been confined by a single genre or generation.
He's bagged multiple awards, and his 2019 collaboration on "Old Town Road" with Lil Nas X showed that the old dog still knows a few new tricks. Billy Ray has consistently proved that his influence extends beyond the scope of a country ballad or a nostalgic 90s hit.
While Miley and Billy Ray are the most visible Cyri (is that the plural of Cyrus?), let's not overlook the other musical branches on this family tree. Trace Cyrus, Miley's older brother, made waves with his emo-pop band Metro Station, especially with the earworm, "Shake It." Then there's Noah Cyrus, the youngest of the clan, who's making her own strides with hits like "July."
They may not have reached the stratospheric levels of their more famous family members yet, but they've certainly got the talent and the name to watch out for.
Meet The Parents, Tish and Billy Ray
Billy Ray Cyrus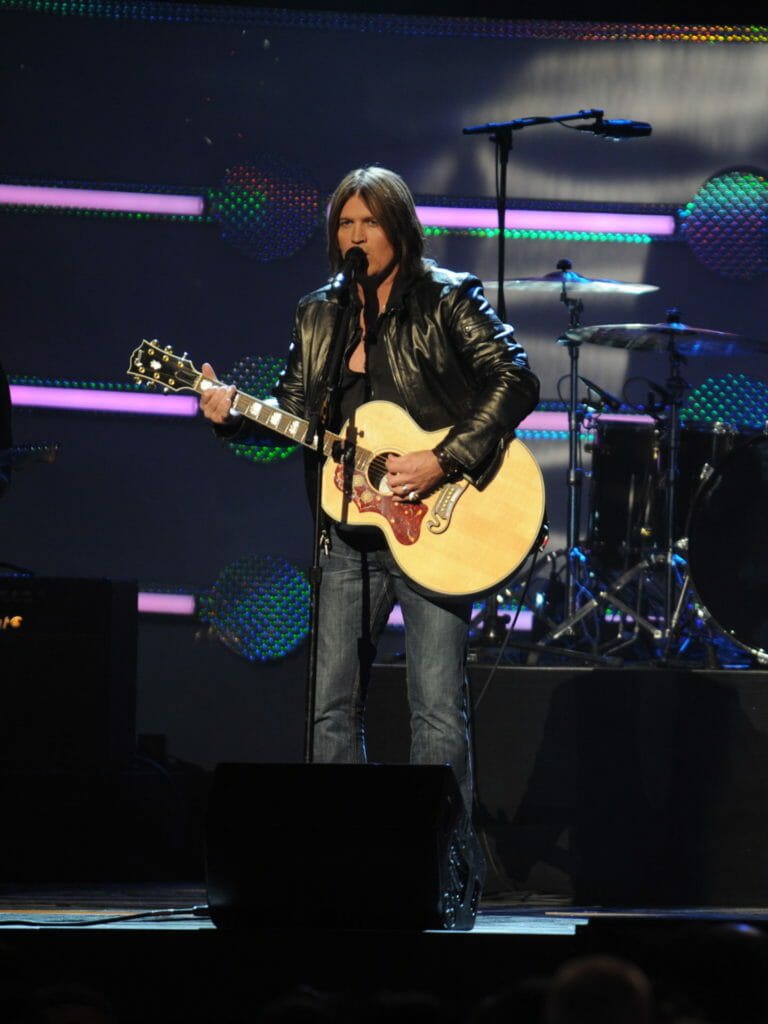 Once Billy Ray Cyrus burst onto the country music scene in 1992 with the earworm "Achy Breaky Heart," there was no turning back. His stardom was rejuvenated in 2006 when he joined the Disney Channel's "Hannah Montana," playing the father to Miley's character.
In 2019, he featured on Lil Nas X's mega-hit "Old Town Road," proving his enduring relevance. After almost three decades of marriage to Tish Cyrus, the couple filed for divorce in 2022. Soon after, Billy Ray took another leap into love, announcing his engagement to his girlfriend Firerose in November 2022.
Tish Cyrus
Leticia Jean "Tish" Cyrus is more than just the matriarch of the multi-talented Cyrus clan; she's a force of nature in her own right. In addition to co-managing Miley's booming career, Tish has also made a name for herself in the film industry, working as a producer on movies like "The Last Song."
She also co-hosts the "Sorry We're Stoned" podcast with her daughter Brandi, adding another layer to her multifaceted career. Her recent filing for divorce from Billy Ray Cyrus in April 2022 signaled a new chapter, as she announced her engagement to actor Dominic Purcell in July of the same year.
---
You Might Like: Remembering The Iconic Cast Of "Hee Haw"
---
Miley Cyrus And Her Five Siblings
Brandi Cyrus
Born: 16 May, 1987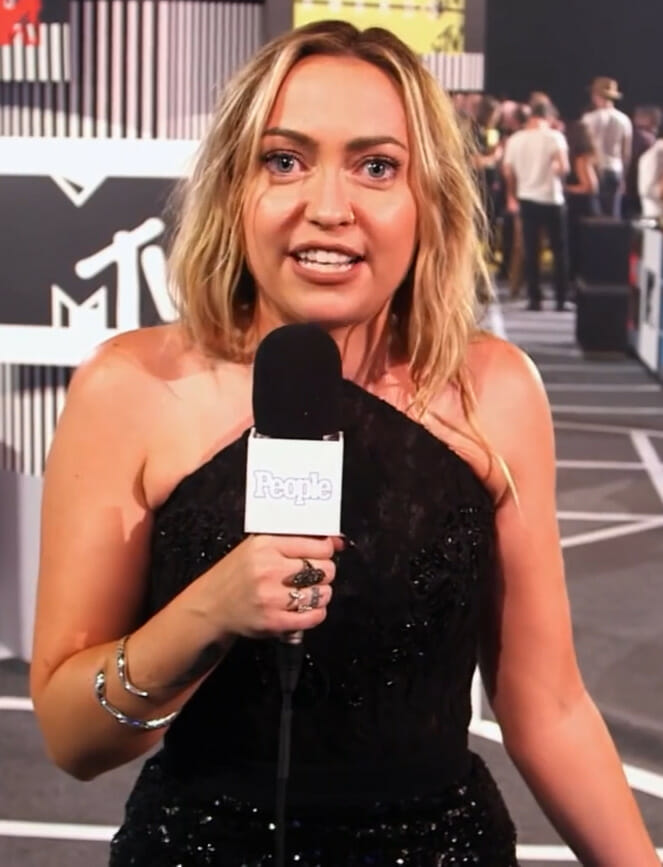 The eldest Cyrus sibling, Brandi Cyrus, is a jack-of-all-trades, dipping her toes into acting, singing, and even fashion. Ultimately, she found her calling behind the mic, co-hosting podcasts like "Your Favorite Thing" with Bachelor Nation's Wells Adams and "Sorry We're Stoned" alongside her mom, Tish.
Far from living in her sister Miley's shadow, Brandi has carved out her own niche, serving as a co-conspirator in the ever-evolving Cyrus dynasty.
Trace Cyrus
Born: February 24, 1989.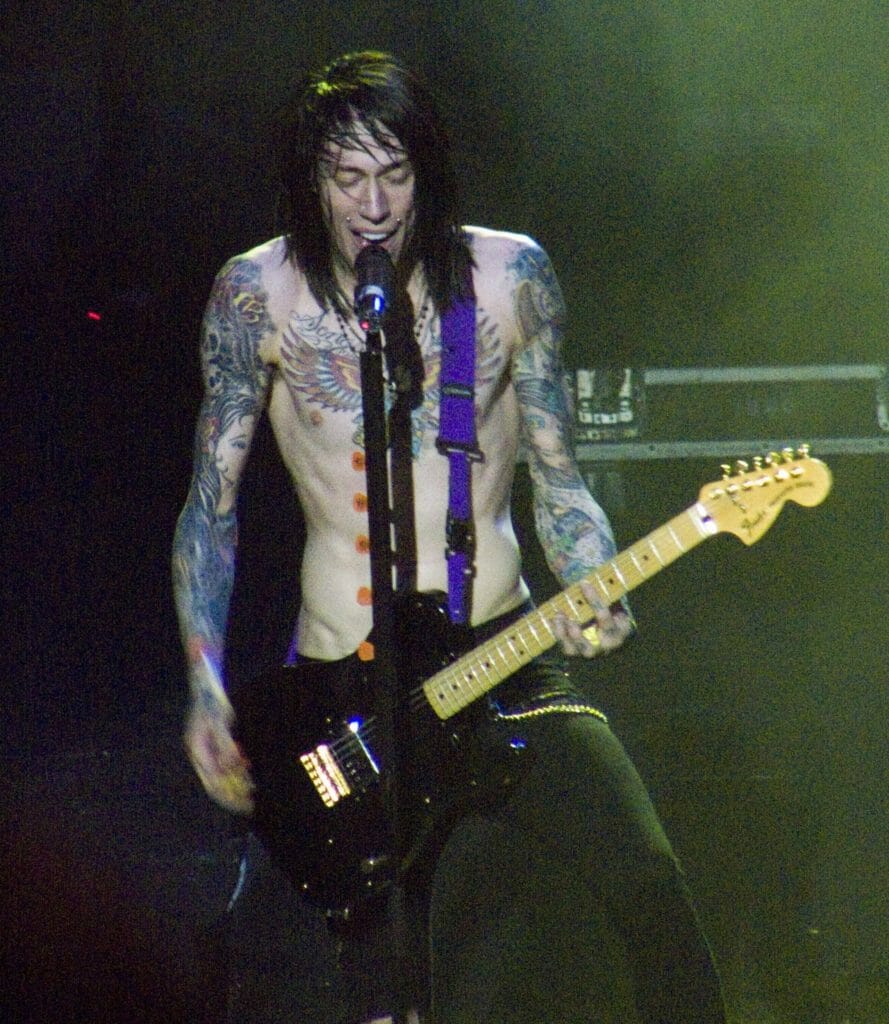 Perhaps the Cyrus family's most enigmatic figure, Trace Cyrus, brings his unique flair to the clan. Best known for his hit single "Shake It" with Metro Station, Trace has never shied away from the spotlight, both musically and romantically.
His personal life has garnered its share of headlines, from his 2012 break-up with Brenda Song to his more recent 2020 split from Taylor Lauren Sanders. In a remarkable transformation, Trace redefined his life both mentally and physically in 2022, displaying his body's transformation and announcing that new music is on the horizon.
Christopher Cody Cyrus
The lesser-known half-brother to the Cyrus siblings, Christopher Cody Cyrus, maintains a relatively low profile compared to his famous family. Born to Billy Ray and Kristin Luckey in the early '90s, Chris has had an intermittent relationship with his father and siblings over the years.
Despite this, he's spoken warmly of his familial ties, notably praising Miley's talent and reflecting on their shared childhood memories. While Chris remains an elusive figure, his story adds an intriguing layer to the intricate Cyrus family mosaic.
Miley Cyrus
Born: November 23, 1992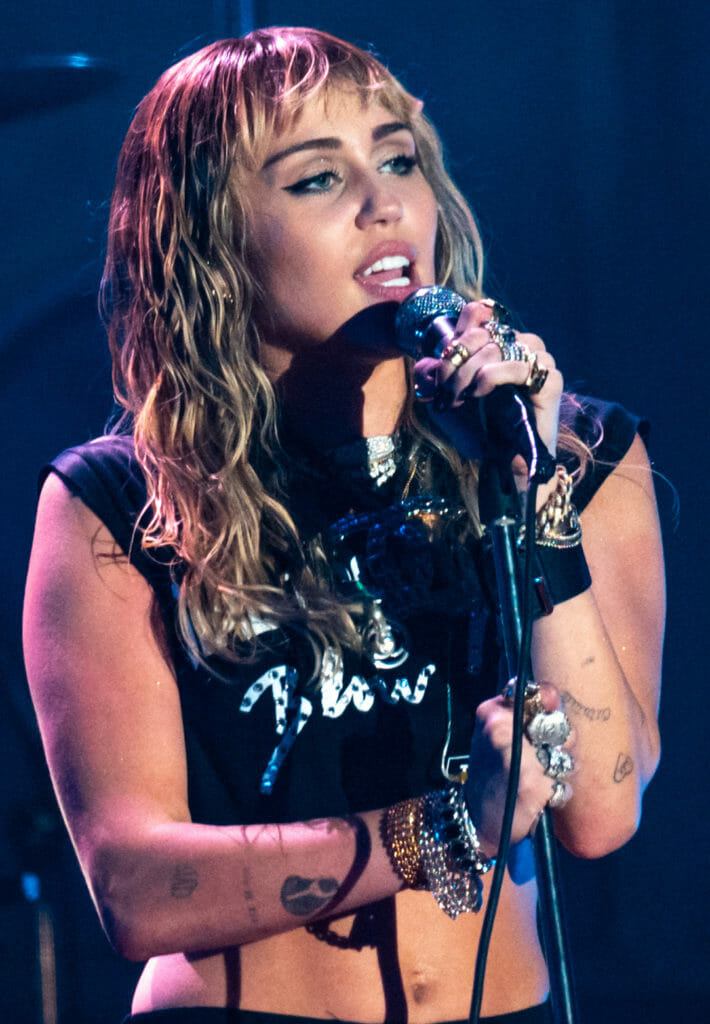 Arguably the most luminescent star in the Cyrus constellation, Miley Cyrus catapulted to fame as the titular character in Disney's "Hannah Montana." Yet, that was just the beginning. She shook off her Disney-princess image and evolved into an artist who knows no bounds, venturing across pop, rock, and even country terrains.
Romantic endeavors have mirrored her artistic evolution: a marriage to actor Liam Hemsworth led to a less-than-year-long wedded stint, followed by relationships with Kaitlynn Carter and Cody Simpson. Lately, she's been linked to Maxx Morando, but it's her ever-evolving artistic journey that keeps us riveted.
Braison Cyrus
Born: May 9, 1994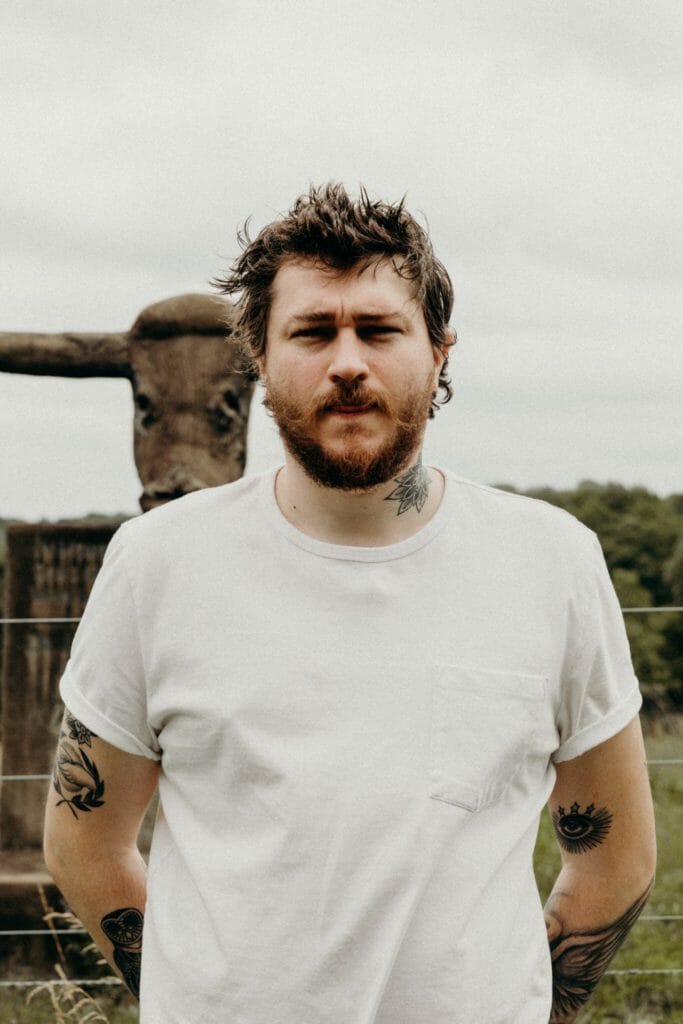 Another Cyrus with musical proclivities, Braison made his way into the music scene relatively recently, releasing his debut album, "Javelina," in 2021. Yet, his life isn't all beats and harmonies; in 2019, he married Stella McBride, and the couple welcomed their first child in 2021.
Braison's quieter approach to fame makes him an intriguing character in the Cyrus story. His focus on family and his recent foray into fatherhood mark him as a stabilizing presence in a family often swirling in the headlines.
Noah Cyrus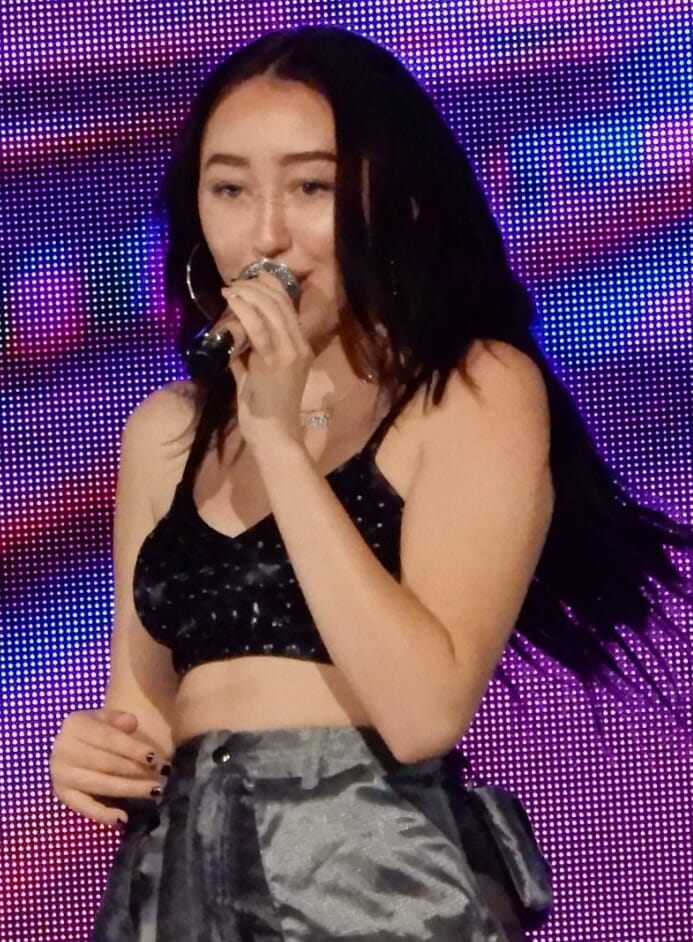 Last but not least, the youngest of the Cyrus clan, Noah, has proven that age is just a number when it comes to depth and artistry. Her music delves into profound emotions, netting her a Grammy nomination for Best New Artist in 2020. Her upcoming debut album, "The Hardest Part," slated for release in September 2022, is highly anticipated by fans across the globe.
Off-stage, Noah's personal life is taking a step forward, too; she announced her engagement to boyfriend Pinkus in June 2023. Much like her siblings, Noah's path is one to watch as she navigates fame, art, and personal milestones with aplomb.
---
You Might Like: The John Lennon And Yoko Ono Story
---
The Fairy Godmother, Dolly Parton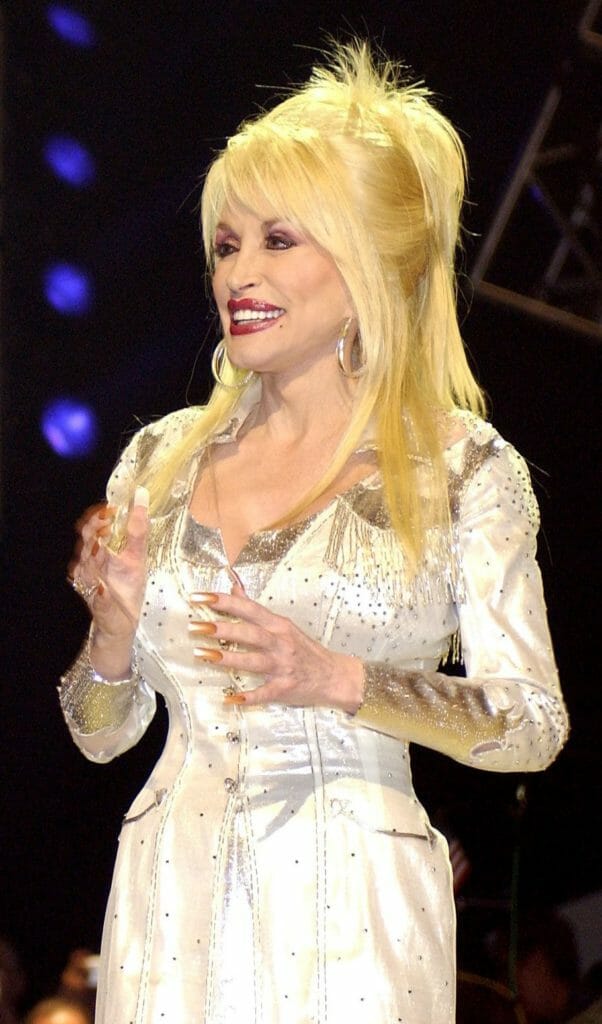 A living legend in her own right, Dolly Parton isn't a Cyrus by blood, but she might as well be. Tapped to be Miley's godmother, their bond has deepened through public performances and private moments alike. Parton's perennial glamour and wisdom make her an ideal mentor for Miley as she navigates the labyrinth of fame.
Dolly doesn't just stop at godmother duties; she's a collaborative force within the family. Her appearance on the "Hannah Montana" show, for instance, broadened her fan base, introducing the "Jolene" singer to a new generation.
Most recently, Parton and Miley are set to cohost a New Year's Eve bash, sealing their relationship not just as family but as a dynamic duo in entertainment.
The Cyrus Family's Personal Lives
Family, for the Cyrus clan, is an ever-evolving concept, one that's survived the changing tides of fame, music, and love. Miley Cyrus laid it out plainly in a 2021 interview with British Vogue:
Our family makes unconditional love a priority."
This value has been put to the test most recently when Tish Cyrus, after nearly 30 years of matrimony to Billy Ray, filed for divorce in April 2022. Both Billy Ray and Tish announced their decision in a joint statement to People, emphasizing that they were separating "not with sadness, but with love in our hearts."
And love, it seems, hasn't been lacking—Billy Ray announced his engagement to girlfriend Firerose in November 2022, while Tish found a new chapter with actor Dominic Purcell, with whom she's now engaged.
Navigating the whirlwind of fame while keeping the family knit tight is no small feat for the Cyruses. Billy Ray's resurgence in relevance, courtesy of his feature in Lil Nas X's "Old Town Road," didn't overshadow his roles as a father and, as of June 2021, a grandfather.
Even as each family member engages with their individual pursuits, from Tish co-hosting podcasts to Noah preparing for her wedding, the overarching commitment to family unity persists.
As Miley put it, "Each of us is so different from one another," yet the bonds remain solid.
Criticisms and Controversies
The Cyrus family isn't immune to controversy, as you'd expect from any family living under the glare of the public eye. From Miley's transformation from Hannah Montana to a more provocative artist that raised eyebrows, to Trace Cyrus' tumultuous love life making headlines, the family has had its share of criticism. Billy Ray's divorce from Tish, followed by a rather quick engagement, also fueled media speculation.
Fame may bring scrutiny, but it also offers a platform for change and growth. Miley's artistic evolution and activism are reflective of a family that, collectively, seems to focus more on self-expression than public opinion. Billy Ray and Tish's mature handling of their separation shows a commitment to evolving, yet maintaining the family structure in the most amicable way possible.
Whether learning from criticism or shrugging it off as the cost of fame, the Cyrus family remains unapologetically themselves.
Philanthropic Efforts and Activism
Beyond her music and often provocative persona, Miley Cyrus has channeled her considerable influence toward a range of social causes. Through her Happy Hippie Foundation, Miley has put the spotlight on issues like LGBTQ+ rights and homelessness.
You're as likely to see her on a charity event's red carpet as you are to catch her on stage, her activism becoming an integral part of her public identity.
Billy Ray Cyrus has also lent his name and resources to charitable pursuits. Joining hands with organizations such as Feeding America, he's proven that a country star can wear his heart on his sleeve just as comfortably as a cowboy hat.
It's a trait that seems to run in the family; Noah Cyrus, for example, has been involved in mental health advocacy, showing that philanthropy is indeed a Cyrus family affair.
Final Thoughts On The Cyrus Family
As we pull back the curtain on this modern-day Partridge Family, it's evident that the Cyruses are more than the sum of their Billboard hits and tabloid headlines. They're a fascinating blend of disparate elements—musical genres, personal challenges, and social impact—that somehow harmonize into a compelling narrative.
From Tish and Billy Ray's tumultuous love story to Miley's ever-evolving artistry, and from the lesser-known tales of Trace, Brandi, Braison, Christopher Cody, and Noah to the legendary Dolly Parton's familial imprint, each character in this ensemble adds a unique note to the family's collective melody.
Indeed, the Cyruses are a living testament to the power of unconditional love, and their story isn't close to its final chapter. If anything, it's more like an open jam session, with riffs and bridges yet to be discovered.
For a little more insight into the Cyrus family, and their goings-on, check out Carpool Karaoke, courtesy of Noah Cyrus' YouTube channel.
---
Read Next: Can You Name The Bon Jovi Band Members?
---
FAQs
Q: What is the drama surrounding the Cyrus family?
A: The Cyrus family drama refers to the ongoing issues and controversies involving the members of the Cyrus family, including Miley Cyrus, Billy Ray Cyrus, Tish Cyrus, and their children.
Q: What happened between Tish Cyrus and Billy Ray Cyrus on Instagram?
A: Tish Cyrus, the mother of Miley Cyrus, posted on Instagram that she was filing for divorce from her husband, Billy Ray Cyrus. This announcement sparked a lot of attention and speculation from fans and the media.
Q: What did fans notice about Noah Cyrus?
A: Fans noticed that Noah Cyrus, the sister of Miley Cyrus, had removed all of her Instagram posts and changed her social media handles, leading to speculation about her well-being and her relationship with her family.
Q: What is the significance of Malibu to the Cyrus family?
A: Malibu is the location where Tish and Billy Ray Cyrus got married. It holds significance in the family's history and represents a time of happiness and togetherness.