In the pantheon of rock music, few bands have captured the hearts and minds of fans quite like Bon Jovi. With a career spanning over four decades, this New Jersey-based rock band has become synonymous with anthems of love, loss, and rebellion. Their music, a blend of hard rock, glam metal, and pop-rock, has resonated with audiences across generations.
But what makes Bon Jovi more than just a band? It's the members, each a virtuoso in their own right, who have come together to create a sound that's both timeless and electrifying.
From Jon Bon Jovi's charismatic leadership to Richie Sambora's guitar mastery, David Bryan's keyboard wizardry, Tico Torres' powerful drumming, and Hugh McDonald's bass guitar finesse, each member has played a pivotal role in shaping the band's identity.
In the article that follows, we'll take a closer look at these talented musicians, exploring their backgrounds, musical influences, and the unique qualities they bring to Bon Jovi. It's a journey into the heart of a band that has not only defined a genre but has also become a symbol of a musical era.
Meet The Members Of Bon Jovi – Past & Present
Jon Bon Jovi – The Charismatic Frontman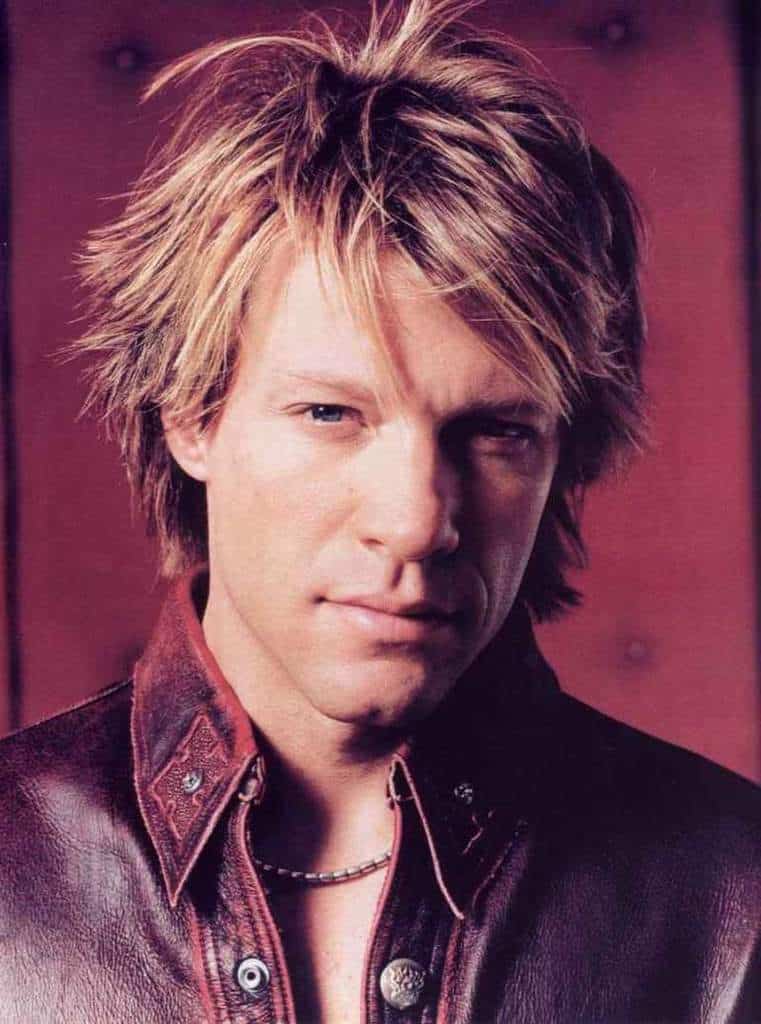 Born John Francis Bongiovi Jr. on March 2, 1962, in Perth Amboy, New Jersey, Jon Bon Jovi's love for music was ignited at an early age. Raised in a family that cherished music, he was exposed to various genres, from rock 'n' roll to R&B. The young Jon was particularly influenced by artists like Bruce Springsteen and the Rolling Stones, whose energetic performances would later inspire his own stage presence.
Jon's journey to stardom began with playing in local bands and working at his cousin's recording studio, where he recorded his first song, "Runaway." The track caught the attention of local radio, leading to a record deal and the formation of Bon Jovi in 1983. With Jon as the lead singer and primary songwriter, the band quickly rose to fame with hits like "You Give Love a Bad Name" and "Livin' on a Prayer."
Jon Bon Jovi's vocal style is as distinctive as it is versatile. His powerful and emotive voice can convey the raw energy of rock and the tender nuances of a ballad. But it's on stage where Jon truly shines. His charismatic presence, combined with his ability to connect with the audience, turns every concert into a shared experience. Whether belting out rock anthems or serenading with soulful melodies, Jon's performances are imbued with a passion that transcends music.
His musical ability, combined with some very shrewd business acumen has seen Jon Bon Jovi accumulate a sizeable fortune, which is estimated to be over $400 million!
---
RELATED: Check Out Jon Bon Jovi's Net Worth
---
Richie Sambora – The Talented Guitarist
Born on July 11, 1959, in Perth Amboy, New Jersey, Richie Sambora's musical journey began in a similar vein to Jon's. Growing up in a musical household, Sambora was drawn to the guitar at an early age. Influenced by blues legends like Eric Clapton and rock icons like Jimi Hendrix, he developed a style that was both soulful and electrifying. Sambora honed his skills in various local bands before joining Bon Jovi in 1983. His guitar prowess and creative input quickly became integral to the band's success.
Richie Sambora's guitar work is a defining feature of Bon Jovi's sound. His ability to craft memorable riffs and solos added depth and character to the band's music. Songs like "Wanted Dead or Alive" showcase his talent for blending rock with a touch of country, creating a unique sound that resonated with fans worldwide.
But Sambora's contributions go beyond his guitar playing. His songwriting partnership with Jon Bon Jovi resulted in some of the band's biggest hits. Together, they penned anthems that captured the essence of a generation, turning Bon Jovi into a household name. Sambora's songwriting is marked by its emotional honesty and musical complexity. His lyrics often explore themes of love, loss, and redemption, reflecting a depth that goes beyond typical rock clichés. His collaborations with other artists, both within and outside Bon Jovi, further attest to his versatility and creativity.
David Bryan – The Keyboard Wizard
David Bryan Rashbaum, known professionally as David Bryan, was born on February 7, 1962, in Perth Amboy, New Jersey. His musical journey began with classical piano lessons at a young age. Bryan's passion for rock music soon led him to local bands, where he showcased his keyboard skills.
Before joining Bon Jovi, Bryan played in various groups, honing his craft and developing a style that would later become essential to Bon Jovi's sound.
David Bryan's keyboard work is a vital element of Bon Jovi's music. His ability to weave intricate melodies and atmospheric sounds added a new dimension to the band's rock anthems. Whether providing the haunting intro to "Runaway" or the uplifting chords of "Living in Sin," Bryan's keyboards enriched the musical tapestry.
His classical training and rock sensibilities allowed him to adapt to various musical styles, contributing to the band's evolving sound over the years.
Beyond Bon Jovi, David Bryan has explored other artistic avenues, including composing musicals. His work on the Broadway musical "Memphis" earned him critical acclaim and a Tony Award, showcasing his talents beyond the rock stage.
David Bryan's contributions to Bon Jovi and his achievements in musical theater highlight a musician unafraid to explore and innovate. His keyboard wizardry and creative pursuits continue to inspire and entertain audiences around the world.
---
RELATED: Meet Stephanie Rose Bongiovi
---
Tico Torres – The Drumming Powerhouse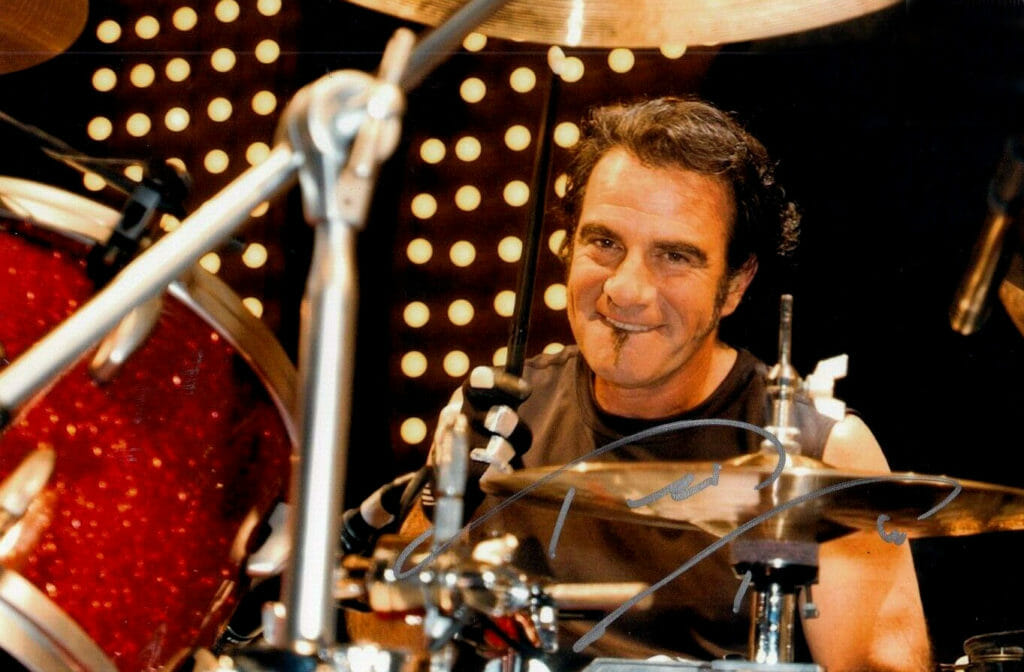 Hector Juan Samuel "Tico" Torres was born on October 7, 1953, in New York City. His interest in music began with the drums, an instrument he took to with natural flair. Playing in various bands during his youth, Torres developed a drumming style that was both powerful and nuanced.
His journey led him to Bon Jovi, where he became the rhythmic backbone of the band.
Tico Torres' drumming is characterized by its energy and precision. His ability to drive the beat while adding subtle touches gave Bon Jovi's music a rhythmic complexity that set them apart. Torres' drumming on tracks like "Bad Medicine" and "It's My Life" provided the pulse that made these songs unforgettable.
His unique style, blending rock with Latin influences, added a distinctive flavor to Bon Jovi's sound, contributing to their global appeal.
Beyond the drum kit, Tico Torres is also an accomplished painter and sculptor. His artistic talents extend to the visual arts, where he has exhibited his work in various galleries. This creative exploration adds another layer to his persona, revealing a multifaceted artist whose creativity knows no bounds.
Tico Torres' impact on Bon Jovi's music and his artistic pursuits beyond the band paint a picture of a musician dedicated to his craft and unafraid to explore new horizons. His drumming continues to resonate, and his art continues to inspire, reflecting a talent that transcends the stage.
Hugh McDonald – The Bass Guitar Virtuoso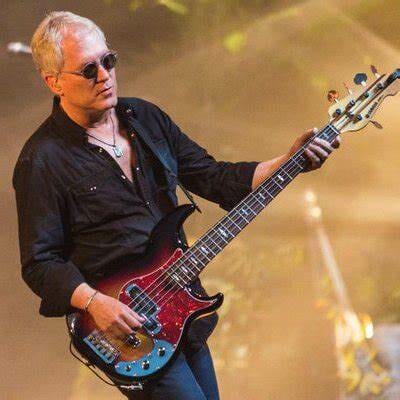 Hugh McDonald's association with Bon Jovi began in an unexpected way. Though not an original member, he was called upon to replace Alec John Such, the band's original bassist, in 1994. McDonald's previous work with renowned artists had already established him as a skilled bassist, and his entrance into Bon Jovi was a seamless transition.
Hugh McDonald's bass playing brought a new depth to Bon Jovi's music. His ability to create solid grooves and intricate bass lines added a richness to the band's sound. Whether laying down the driving rhythm of "It's My Life" or the melodic underpinning of "Always," McDonald's contributions were vital in shaping the band's musical direction.
His understanding of various musical styles allowed Bon Jovi to explore new territories, contributing to their continued relevance and evolution.
Though often working behind the scenes, Hugh McDonald's impact on Bon Jovi's success is undeniable. His musicianship and professionalism have been praised by band members and critics alike. In 2016, his contributions were formally recognized when he became an official member of the band.
Hugh McDonald's bass playing is a testament to the importance of collaboration and adaptability in music. His role in Bon Jovi's success story underscores the value of a musician who can enhance and elevate a band's sound.
Other Important Contributors
Alec John Such – The Former Bassist
Alec John Such was Bon Jovi's original bassist, contributing to the band's early success. His playing on albums like "Slippery When Wet" helped define the band's sound in their formative years. Such's departure in 1994 opened the door for McDonald, but his contributions to Bon Jovi's rise remain significant.
Phil X – The Guitarist Who Filled In
When Richie Sambora left the band in 2013, Phil X stepped in as the guitarist. His ability to adapt to Bon Jovi's style while adding his flair made him an invaluable addition. Phil X's contributions during this transitional period helped the band maintain their momentum and continue to deliver electrifying performances.
---
RELATED: Meet Romeo Jon Bongiovi
---
Bon Jovi's Rock and Roll Hall of Fame Induction
Bon Jovi's musical journey reached a pinnacle when they were inducted into the Rock and Roll Hall of Fame in 2018. This prestigious honor recognized the band's significant contributions to the world of rock music and their influence on generations of musicians and fans alike.
The induction ceremony was a momentous occasion, bringing together current and former members of the band. Jon Bon Jovi, Richie Sambora, David Bryan, Tico Torres, Alec John Such, and Hugh McDonald all stood on stage, reflecting the collective talent that propelled Bon Jovi to global stardom
Final Thoughts
Final Thoughts
Bon Jovi is more than just a rock band; they are a musical phenomenon that has left a permanent mark on the world of music. From their humble beginnings in New Jersey to their ascension to global stardom, the members of Bon Jovi have crafted a legacy that resonates with fans across generations.
Jon Bon Jovi's charismatic leadership, Richie Sambora's guitar mastery, David Bryan's keyboard wizardry, Tico Torres' powerful drumming, and Hugh McDonald's virtuoso bass playing have combined to create a sound that is uniquely Bon Jovi. Along with other contributors like Alec John Such and Phil X, they have shaped a discography that continues to thrill audiences worldwide.
Their induction into the Rock and Roll Hall of Fame is a fitting tribute to a band that has never stopped believing in the power of music. Through ups and downs, lineup changes, and musical evolution, Bon Jovi has remained true to their roots while embracing new horizons.
As we reflect on their musical journeys and achievements, we are reminded of the collective talent that makes Bon Jovi iconic. Their songs are anthems of love, hope, rebellion, and joy, capturing the human experience in all its complexity. Bon Jovi's music is not just a soundtrack to our lives; it's a celebration of life itself.
In the words of their timeless hit, they've truly "seen a million faces, and they've rocked them all." Here's to Bon Jovi, a band that continues to give love a good name.
On that note, here is an absolute classic "Livin' On A Prayer" from their 1986 album Slippery When Wet.