When it comes to rock and roll, few bands have left a lasting impact quite like Bon Jovi. Their ubiquitous presence on numerous 'Best of all-time' lists is a testament to their enduring popularity and musical prowess.
At the forefront of this iconic group stands the charismatic frontman, Jon Bon Jovi, whose name has become synonymous with rock stardom. With his infectious energy and distinctive vocals, he has captivated audiences around the world for decades. Whether belting out anthems or pouring his heart into soulful ballads, Jon Bon Jovi's stage presence is nothing short of electrifying.
However, Jon Bon Jovi's influence reaches far beyond the confines of his band. He has embarked on numerous solo music projects, showcasing his versatility as a songwriter and performer. In addition to his musical endeavors, he has also made forays into the world of television and film, further solidifying his status as a multifaceted talent.
Given the immense respect and admiration attached to Jon Bon Jovi's name, it's only natural for fans and enthusiasts to wonder about his financial standing. Just how much is one of rock music's most revered figures worth? If this question has been on your mind, you've come to the right place. We have meticulously gathered all the essential information you need to know about Jon Bon Jovi's net worth. Prepare to uncover the fascinating details of one of rock's most influential figures as we delve into the realm of his financial achievements. Stay tuned for a comprehensive exploration of Jon Bon Jovi's wealth and success.
How Much Is Jon Bon Jovi's Net Worth?
Currently, Jon Bon Jovi's net worth stands at around a massive $410 million! This sum actually makes Jon Bon Jovi one of the richest musicians in the world.
His net worth places him in around 10th place on the list of the most successful musicians in the world, just behind Eric Clapton, with $450 million, and Keith Richards, with $520 million!
---
RELATED: Is Paul McCartney The Richest Musician In The U.K?
---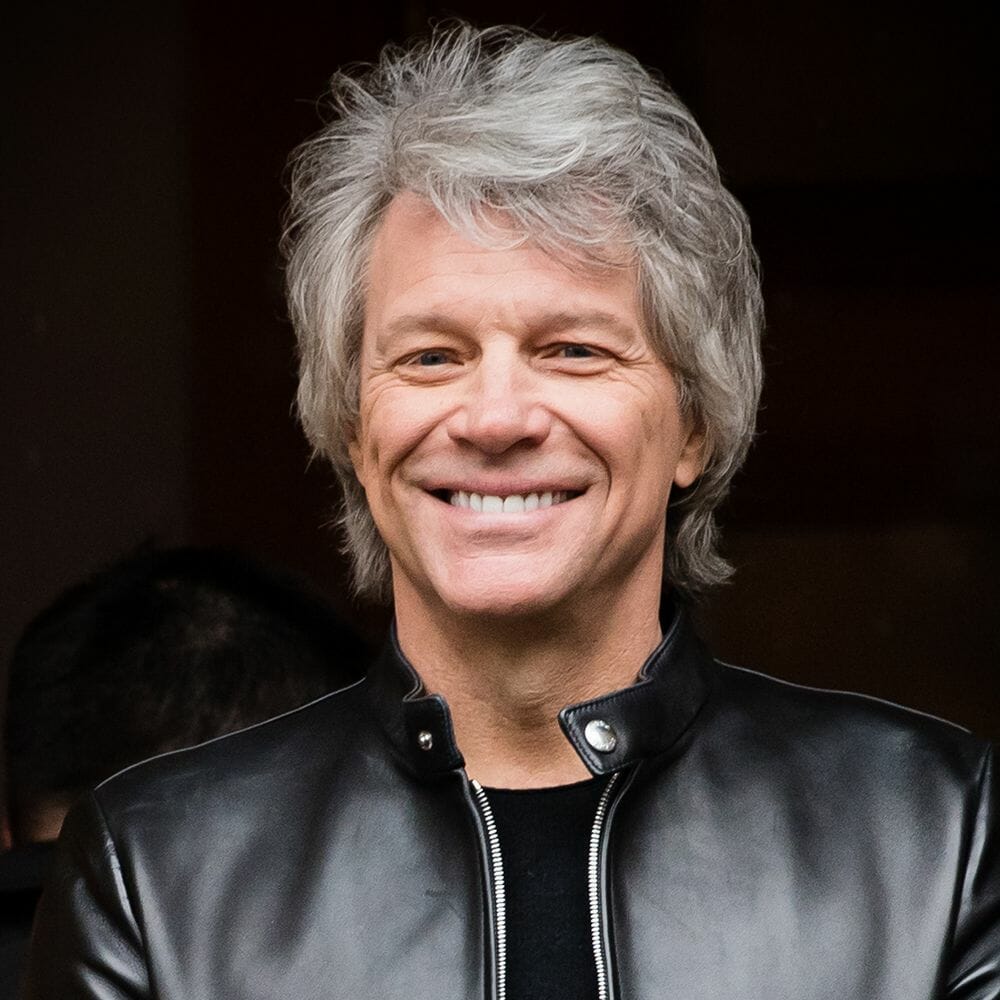 How Did Jon Bon Jovi Amass His Wealth?
Besides music, Bon Jovi has several other ventures and investments that have contributed to his financial success including acting, real estate, and even sports teams!
Music
A large amount of his net worth will have been earned as a result of his highly successful music career, which still sees him earning millions every year.
Each of Jon's albums, whether recorded solo, or as part of the Bon Jovi band, have sold incredibly well in their original release years, and even to this very day.
Jon Bon Jovi's music is also still highly popular on streaming services, which allows him to earn a very steady income. This is also helped by radio air time, as Bon Jovi's music still circulates very heavily on the airwaves!
The revenue made from ticket sales is also a massive contributing factor in the success of any musician, and this is no less the case for Jon Bon Jovi.
Bon Jovi continues to perform to this very day, and they continue to sell out huge stadium concerts. This means Jon Bon Jovi is able to easily continue to earn money from ticket sales.
Acting
Bon Jovi will also have earned royalties thanks to his numerous television and film appearances over the years. When these films or tv shows are purchased or streamed, Jon Bon Jovi will receive a sizable royalty from it!
Merchandising
As with any successful rock star, there comes with the fame a whole plethora of merchandising opportunities. Jon Bon Jovi has been able to earn a lot of money thanks to the sales of merchandise that can be purchased all across the world.
Sports
Jon Bon Jovi has a passion for sports and he has actively engaged in the football industry through several philanthropic endeavors. Notably, in 2004, he founded his own team, the Philadelphia Soul, which although no longer in operation, could likely have brought substantial financial gains.
Additionally, Bon Jovi has diversified his sports involvement by acquiring shares in teams such as the Atlanta Falcons, providing him with an additional source of revenue and further solidifying his presence in the sports world.
Real Estate
As with most celebrities, not many people would find themselves surprised to learn that a fair amount of Jon Bon Jovi's fortune was earned through getting involved with real estate.
In 2018, Bon Jovi purchased a home in Florida for around $10 million. This oceanfront home was then totally reimagined and renovated in order to build a new mansion on the land.
Bon Jovi then sold this new mansion for a price of $20 million, despite having never lived there himself. Clearly, Bon Jovi has a distinct entrepreneurial streak in him, and maybe a taste for interior decorating?
---
RELATED: Check Out The Story Of Romeo Jon Bongiovi
---
What Does Jon Bon Jovi Do With All Of His Money?
While it is unclear exactly what Jon Bon Jovi spends his significant wealth on, we do know that he has used it to help get involved with numerous philanthropic efforts! 
He established the JBJ Soul Foundation in 2006, and it was designed with the intention of ending the cycle of poverty and homelessness that runs rampant across the United States. The foundation opened the JBJ Soul Kitchen, which operated on a 'Pay what you can' model.
This organization continues to donate food all across the country thanks to kind donations from Bon Jovi himself.
Final Thoughts
Beyond his undeniable musical talent and captivating performances, he has demonstrated his entrepreneurial prowess, particularly in the realm of real estate.
With a staggering net worth surpassing $410 million, Jon Bon Jovi has masterfully harmonized his creative genius with astute business ventures, solidifying his status as a visionary force within the industry. His triumphs encompass not only chart-topping hits but also shrewd investments that have amplified his financial standing.
From crafting anthems that resonate with millions to making strategic moves in the business world, Bon Jovi orchestrates a symphony of success that transcends the boundaries of music alone. His unwavering dedication and multifaceted talents continue to propel him forward, leaving an indelible mark on both the artistic and entrepreneurial realms.
Check out the clip below the FAQs for a peek into the rock star lifestyle of Jon Bon Jovi.
Frequently Asked Questions
What Did Jon Bon Jovi's Dad Do For A Living? 
Bon Jovi's dad, John Francis Bongiovi Sr. was a former marine! 
What Type Of Car Does Jon Bon Jovi Drive?
Jon Bon Jovi owns all kinds of unique cars, such as a Ferrari 328 GTSI, and a number of motorcycles.
What Happened To Jon Bon Jovi's Daughter?