The history of rock music would not be complete without "Tears in Heaven." Inspired by the death of Eric Clapton's son, Conor Clapton, any rock aficionado worth his salt knows this song.
The iconic song was written by the legend himself, Eric Clapton, and Will Jennings in memory of Eric's four-year-old son, who died as a result of a freak accident. Conor Clapton fell from the 53rd floor of an apartment in New York City where he was living with his mother.
The death of Conor Clapton was perhaps the darkest moment in Eric Clapton's life. "Tears in Heaven" is undoubtedly one of his best pieces of work.
It won numerous awards and nominations and reached the top of the charts in many countries. But do you know the in-depth story behind this beautiful song?
We want to share with you a detailed story about the person who inspired one of the greatest songs the world has ever heard, Conor Clapton, and how his rock legend father went through the tragic experience.
The In-Depth Story of How the Death of Conor Clapton Led to One of the Most Beautiful Songs
Conor Clapton was born to Eric Clapton and his former wife, Lory Del Santo, an Italian model and actress. Due to struggles in their relationship, Conor was living with his mother (Lory), and Eric would pay them a visit from time to time.
On March 20, 1991, the tragic accident occurred. Conor was playing hide and seek with his nanny in an apartment high up on the 53rd floor.
As the boy and the nanny were happily chasing each other, Conor ran through the window's huge glass that was slid open by the janitor for cleaning.
What actually happened between the father and the son just before the accident is even more saddening. Of course, a father would mourn the death of his son, but this was a little different.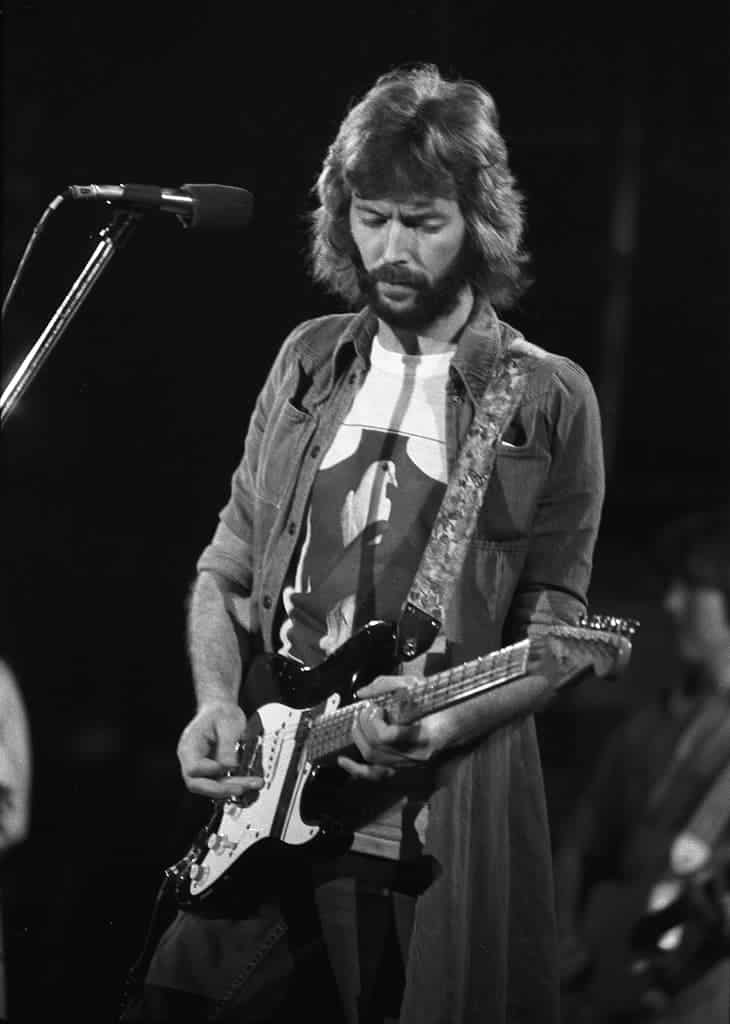 Eric was not the greatest father to his son, and not the best husband to his wife. It didn't mean that he used to ill-treat his wife and son, but one thing is for sure, he wasn't ready to be a father when Conor was born.
At the time when Eric met Lory, he was on the verge of ending a marriage with his wife Pattie Boyd, an English model. Eric and Boyd tried for children but were never successful, even after trying in vitro fertilization. This was one of the main reasons for the breaking up of their marriage.
---
RELATED: The Story Of Eric Clapton's Insane Net Worth
---
Despite the fact that he had numerous affairs, breaking up with Pattie Boyd was definitely not an easy one, it tormented him for quite some time.
Lory and Eric started dating and eventually, they decided to have a baby. Slowly, Lory began to realize that her partner was an alcoholic. However, she knew that he was going through a hard time and didn't ask him questions or try to stop him from doing what he wanted to do.
Surprisingly, Clapton didn't seem pleased when Lory told him that she was pregnant. This was an indication that he was nervous, confused, and apparently not ready to shoulder a father's role and responsibility. In fact, Lory said in an interview that it took at least six months to convince Eric to accept the idea of becoming a parent.
Eric Clapton was a simple guy who lived an organized life. He simply wasn't the person who easily embraced change, and when the baby was on its way, it threw him off track. During this period, he spent a lot of his time drinking and slowly he started having all sorts of crazy ideas.
At one point, he told Lory to end the pregnancy. He even tried to kill himself, which, of course, did not happen. Apparently, his behavior was unpredictable. Sometimes he would tell Lory how much he loved her and how much he wanted to have the baby, and then he'd disappear for months without notice.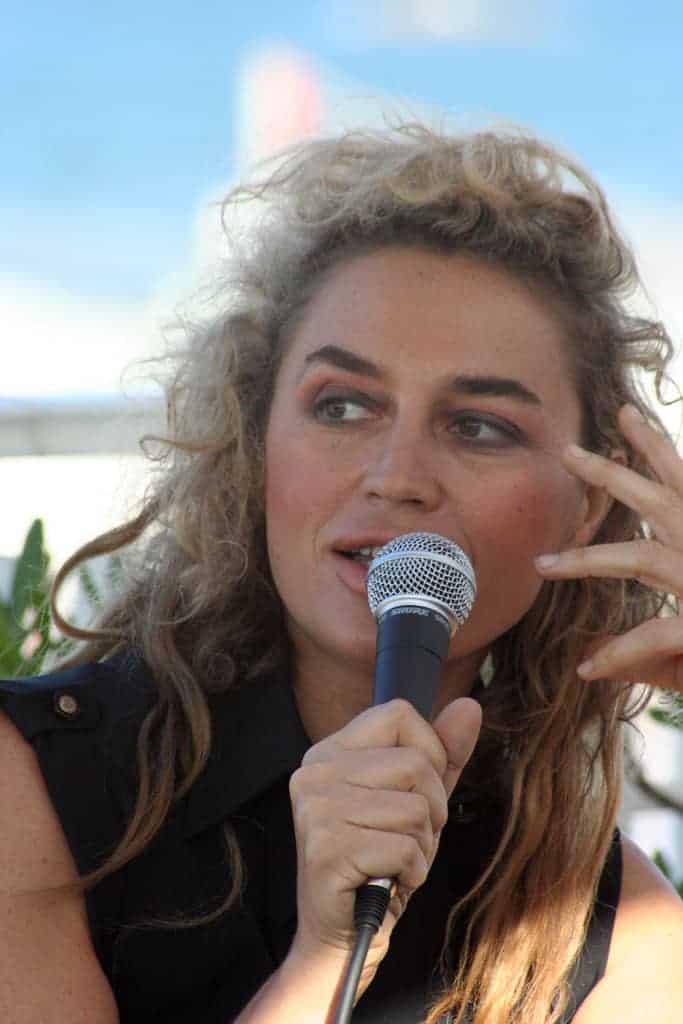 It was during one of his disappearances when he sent a letter to Lory saying how much she meant to him and how excited he was to have the baby. Throughout her pregnancy, Lory had to deal with her partner's child-like and unpredictable behavior.
The Birth of Conor Clapton
Lory decided to give birth to their first child in London. She wanted to do this simply because the baby's father was English. When she moved to England, Eric took good care of her. He even arranged a place for her to stay. He was there when Lory went into labor and even seemed excited when the baby boy was born.
But again, he just wasn't ready and he soon after went on holiday. However, after he returned from his holiday, they started living together.
There were times when Lory thought that the problems had disappeared. Eric stopped drinking from time to time, but he'd slip back to his old self again. He would never play with his son although they were living together, and as Conor got bigger and bigger, he found it hard to adjust with the baby because of all the mess that was typical of a child.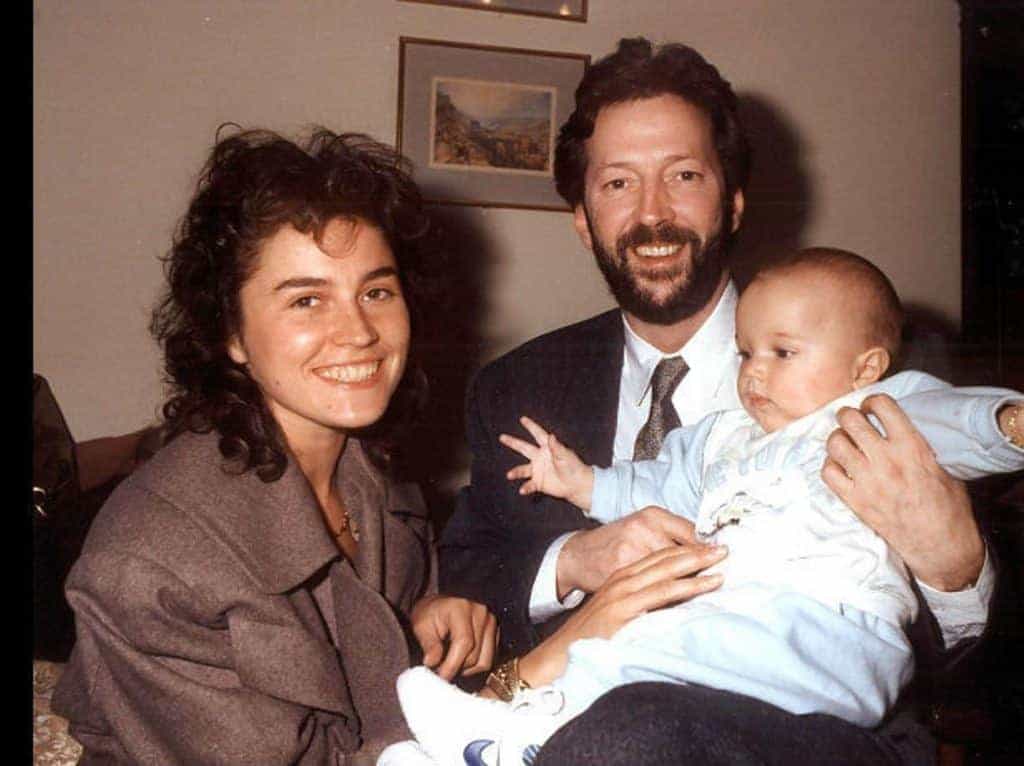 Years went by like that. There wasn't much improvement. Then finally Lory decided that she couldn't wait any longer. When Conor reached the age of three, she told Eric that she wanted to have another baby, but his reaction was cold.
He was insecure. He was still trying to learn how to be a father to his first child Conor. It was at this moment that they decided to move on and go separate ways, but the two met from time to time for the sake of their son.
The Happiest Day for the Trio
The day before Conor Clapton died was a special one. It was a happy day for all three of them, Eric, Lory, and Conor. Lory and Conor were in New York to spend the Easter holidays with Eric. It was the day Eric realized his role as a father, and how much his son meant to him.
That day, Eric and his son had a wonderful time at the circus on Long Island. When they returned home, Lory couldn't help but see their happy faces. Eric confessed that he was ready to play the role of a good and responsible father, and this brought happy tears to her eyes.
She could tell that he was genuinely happy and sincere. Eric also promised to take care of Conor by himself whenever they were together. He wanted to cook for him and bathe him without any help.
Lory could see that the future of their family was going to be different from that day onwards. She saw that in Eric's eyes, his expression, the way he talked was serious, it was honest and genuine.
Later on in their apartment, Conor was excited. He couldn't stop talking about his father, the things they saw at the circus and all the fun they had. And what heightened his excitement, even more, is that Eric had promised to take him and his mother to the central zoo the next day. Lory somehow managed to convince little Conor to sleep.
What happened to Conor Clapton?
When Conor woke up the next morning, he was all fired up. The three of them were going to the zoo, and the level of excitement was even higher than the previous day. It was 11 am in the morning, and Eric was soon to be there.
Conor was still in his pajamas happily playing with his nanny, while Lory was getting ready for the day. She shouted from the bathroom, asking Conor to get dressed, and he happily responded, "In a minute!"
The janitor was in the apartment that day doing his job. Lory had told the nanny and the maid to not leave the little boy all by himself even for a single solitary second. But children at this age are very playful, and all of a sudden, Conor said he wanted to play hide and seek. He started running, and his nanny was running right behind him.
Unfortunately, the nanny was stopped by the janitor to warn her that he had left the huge window-like glass wall open (It was kept permanently closed, but the janitor opened it after learning that the lock was broken).
The few seconds of distraction by the janitor were what made the nanny fail in her job. It was too late when she realized the danger the boy was in. Conor was already out of sight when Lory rushed to the scene after hearing the nanny's dreadful scream.
Lorry immediately comprehended what had happened when she saw the open window. It was 4 foot wide and 6 foot tall. She immediately collapsed on the floor.
Eric reached the apartment five minutes later, but he didn't know what had happened. He went into the bedroom just to find Lory screaming, "He's dead." The tragedy is that Eric didn't spend much time with his son, whom he loved so much. It took four years to realize what he meant to him. And he left him as soon as he was ready to shoulder the role of a father.
The death of Conor Clapton brought an end to a beautiful journey and a dream that was just beginning to unfold. Lory was hit hard by the death of Conor, but it was Eric who was completely devastated.
Why Did Eric Clapton Write "Tears in Heaven"?
At the time of Conor Clapton's death, Eric was working on other projects. The most important one was a film called Rush, which was released in 1991. Eric isolated himself for some time right after his son's departure from this world.
Later on, he turned to music to help deal with the death of his son. It worked like a charm, he soon got back on his feet. He returned to work and started writing music for the film Rush. "Tears in Heaven," appeared on the soundtrack for the film and was written with Will Jennings.
Eric Clapton said in an interview that he already had the song in his head for a long time, he just couldn't find the reason to make it come alive until he was struck by the tragedy. According to his autobiography, he was always haunted by the song "Many Rivers to Cross" by Jimmy Cliff.
He wanted to use a similar chord progression for "Tears in Heaven." His true intention was to ask the questions he had been asking himself ever since the death of his grandfather. And it all seemed to make sense; the question that he asked himself was 'will we really meet again?'
The passing away of his son Conor Clapton was truly a devastating blow. Eric has said it is difficult to talk in-depth about the song.
Eric Clapton wrote the first verse of the song and asked Will Jennings to write the rest. Jennings knew that it was too personal, so he asked Eric to complete the song himself. But Clapton insisted that he write the rest of the song, so Jennings carried on with the songwriting.
Jennings was already an accomplished songwriter during that time. To him, the first verse of the song is the most important, and Eric had already finished the first verse. This made it easy for him to fill in the rest of the lines.
Clapton was skeptical at first, whether or not to release the song. It was the director of Rush who convinced him to make the decision. The director was of the view that it may help someone who is in a similar situation, and this made Clapton move forward. The song was released shortly after. It became one of the most famous Eric Clapton songs, which won numerous awards, including three Grammys.
In 2004, Clapton decided to stop playing "Tears in Heaven" during his live shows. He has stated that he has moved on, and he just can't get that inspiration which he had when he was writing the song. He also doesn't want to revisit the dark event.
Similar Stories…