Eric Clapton's name has become synonymous with masterful guitar playing, and he is universally considered one of the most influential guitarists of all time. Over his six-decade-long career, Clapton's artistic talent has transcended beyond music, leaving a lasting impact on his fans and fellow musicians alike.
As a guitarist, Clapton has been lauded for his fluid, emotive style, and innovative techniques. His music often encompasses elements of blues, rock, and pop, with a distinct ability to tell stories through his songs. His influence has been profound, spawning countless guitarists who aspire to mirror his deft touch and effortless virtuosity.
While his skillful guitar playing and songwriting prowess have solidified his place in music history, Clapton's financial success is equally impressive. This article delves into Eric Clapton's astounding net worth, exploring the journey of how this ordinary boy from Surrey became one of the richest musicians in the world.
The Rise of Eric Clapton: Journey to Fame
The early life of Eric Clapton was steeped in modest beginnings. Born Eric Patrick Clapton in Surrey, England, Clapton was raised by his grandparents and found his refuge in music at the age of thirteen when he received his first guitar.
His journey in music wasn't smooth initially as his first guitar, a cheap German-made Hoyer, proved difficult to play. Yet, it was enough to pique his interest. As he matured, his love for music grew to such an extent that he enrolled in Kingston College of Art to study it formally.
However, his devotion to the guitar was so strong that he was eventually dismissed for playing it during class time. This dismissal marked a turning point in Clapton's life, affirming his resolve to dedicate his life to music.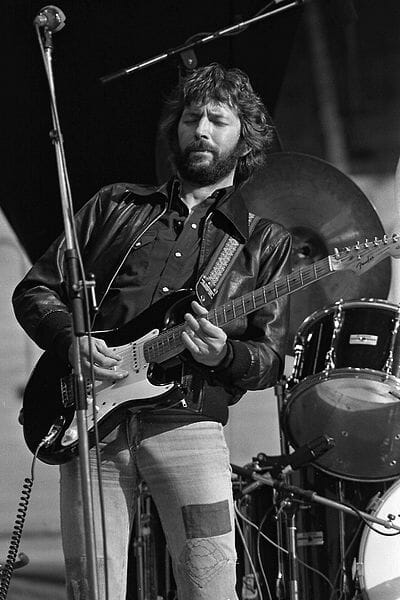 Music Career
Eric Clapton's musical journey began in the 1960s when he gained recognition as a member of influential bands such as the Yardbirds and John Mayall & the Bluesbreakers. However, it was his formation of the power trio Cream in 1966 that propelled him to international stardom. Cream's fusion of blues, rock, and psychedelic elements, coupled with Clapton's virtuosic guitar skills, earned them a dedicated following and critical acclaim.
Following the breakup of Cream, Clapton formed Derek and the Dominos in 1970, releasing the seminal album "Layla and Other Assorted Love Songs." The title track, co-written with Jim Gordon, became one of Clapton's signature songs and a rock classic. Despite the short-lived existence of Derek and the Dominos, the album's enduring popularity solidified Clapton's status as a guitar legend.
---
RELATED: Eric Clapton's Top 10 Solo Songs
---
Milestone Achievements
Throughout his career, Eric Clapton has achieved numerous milestones that have cemented his status as a music icon. Some of these notable achievements include:
Winning 18 Grammy Awards, including the prestigious "Album of the Year" for "Unplugged" in 1993.
Induction into the Rock and Roll Hall of Fame three times: as a member of the Yardbirds, Cream, and as a solo artist.
Receiving the Grammy Lifetime Achievement Award in 2006 for his significant contributions to music.
Being ranked second on Rolling Stone's list of "100 Greatest Guitarists of All Time."
Releasing multiple chart-topping albums and singles, including classics like "Wonderful Tonight," "Layla," and "Tears in Heaven."
Eric Clapton's career has been defined by his unwavering commitment to his craft, his exceptional guitar playing, and his ability to connect with audiences on a deep emotional level. His contributions to music continue to inspire and influence generations of musicians, solidifying his legacy as one of the greatest musicians of all time.
What Is Eric Clapton's Net Worth?
The journey to fame often coincides with considerable financial growth, and this is certainly true in the case of Eric Clapton. As his talent blossomed and he explored various musical opportunities, including numerous bands and an incredibly successful solo career, Clapton's wealth started to soar.
According to Celebrity Net Worth, Eric Clapton has a net worth that is estimated at an astounding $450 million. This staggering figure represents the accumulation of income from various sources. Notably, it includes the earnings from his album sales and concert tours, both of which have regularly drawn massive numbers. Additionally, his chart-topping songs have generated substantial royalties over the years, adding to his income.
Furthermore, the revenue derived from his merchandise, which ranges from clothing items to posters, contributes to his impressive fortune.
Eric Clapton's immense wealth is a product of not only his extraordinary musical talent and dedication but also smart financial decisions and investments. It is a testament to his longevity and influence in the music industry, securing his position as not only one of the greatest guitarists of all time but also one of the world's richest musicians. 
---
RELATED: What Is Keith Richards Net Worth?
---
Eric Clapton's Diversified Assets
As a highly successful musician with a substantial net worth, Eric Clapton has invested in various assets, income streams, and properties over the years. Some of his notable holdings include:
Income From Music
One of the primary sources of Eric Clapton's income is his work as a guitarist and songwriter. Throughout his career, Clapton has released numerous successful albums, generating substantial revenue from album sales, streaming royalties, and publishing rights. His ability to craft iconic guitar riffs and emotionally resonant songs has led to enduring popularity and consistent income streams.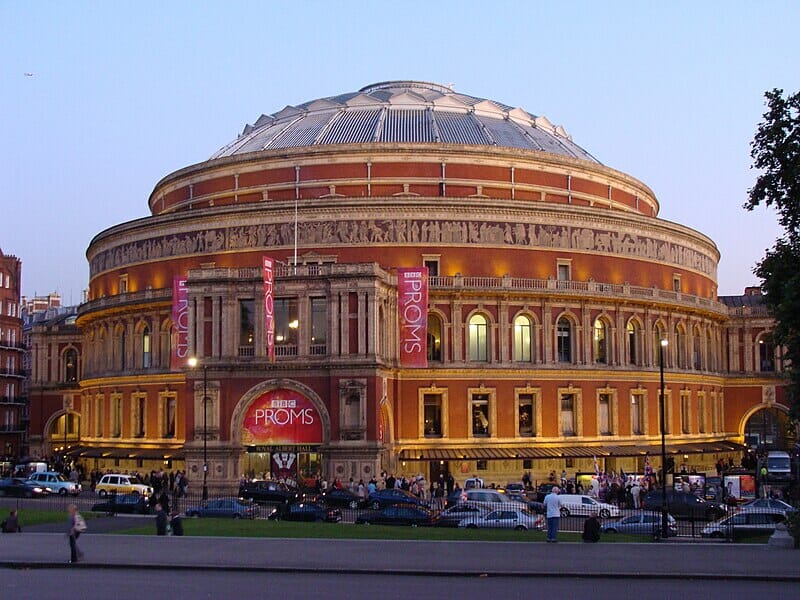 Real Estate
Clapton owns multiple luxurious properties around the world. One of his renowned properties is a mansion located in Ewhurst, Surrey, England, known as Hurtwood Edge. This expansive estate features extensive grounds, including gardens, a swimming pool, and a private recording studio. Clapton has also owned residences in other desirable locations such as London, Los Angeles, and the Caribbean island of Antigua.
Art Collection
In addition to his passion for music, Clapton has a keen eye for art and has built an impressive art collection. His collection includes works by renowned artists such as Gerhard Richter, Peter Blake, and Damien Hirst. Clapton's art collection is considered to be one of the most valuable and diverse among musicians, further enhancing his status as a collector.
Over time, the value of these artworks has appreciated significantly, including the sale of three Gerhard Richter paintings that netted the rock star more than $70 million.
Vintage Cars and Motorcycles
Clapton is an avid enthusiast of classic cars and motorcycles. He has assembled a collection of vintage vehicles that includes iconic models from brands like Ferrari, Jaguar, and Aston Martin. Clapton's passion for these mechanical marvels showcases his appreciation for design, craftsmanship, and automotive history.
Guitar Collection
As one of the world's greatest guitarists, it's no surprise that Eric Clapton possesses an extensive collection of guitars. Over the years, he has acquired and played a wide range of instruments, including iconic models such as the Gibson Les Paul and the Fender Stratocaster. Clapton's collection of guitars holds sentimental and historical value, reflecting his deep connection to the instrument.
It is worth noting that while specific details and values of Clapton's assets and properties are not publicly disclosed, his diverse holdings exemplify his appreciation for art, music, and craftsmanship. These investments not only contribute to his personal enjoyment but also serve as valuable assets that enhance his overall net worth.

The Future of Eric Clapton's Net Worth
As Eric Clapton continues to be an influential figure in the music industry, his net worth is expected to remain substantial. His enduring popularity, ongoing music releases, and potential for future live performances ensure a steady flow of income. Furthermore, Clapton's art collection and investments serve as additional sources of financial stability and potential growth.
---
RELATED: How Much Was Jimi Hendrix Worth When He Died?
---
The Guitar Maestro's Philanthropic Endeavors
Throughout his career, Eric Clapton has been actively involved in philanthropy, using his influence and resources to support various charitable causes. Some of his notable philanthropic endeavors include:
Crossroads Centre: One of Clapton's most significant philanthropic achievements is the establishment of the Crossroads Centre in Antigua. Inspired by his own struggles with addiction, Clapton founded this residential drug and alcohol treatment facility in 1998. The center provides comprehensive rehabilitation services and support for individuals seeking recovery from substance abuse.
The Teenage Cancer Trust: Clapton has been a longtime supporter of the Teenage Cancer Trust, a UK-based charity that focuses on providing specialized care and support for teenagers and young adults with cancer. He has participated in numerous benefit concerts and events to raise funds for this important cause.
The Prince's Trust: Clapton has also been involved with The Prince's Trust, a charity founded by Prince Charles that supports vulnerable young people in the UK. He has contributed to the organization through performances and donations, helping to empower and provide opportunities for young individuals facing challenges.
Benefit Concerts and Donations: Clapton has lent his talent and resources to various benefit concerts and fundraising events throughout his career. He has performed at charity concerts to raise funds for disaster relief efforts, medical research, and other charitable causes. Clapton has also made generous donations to organizations focused on education, healthcare, and social welfare.
By leveraging his platform as a renowned musician, Eric Clapton has used his influence to make a positive impact on the lives of others. His commitment to philanthropy reflects his desire to give back to society and support causes that align with his values and personal experiences.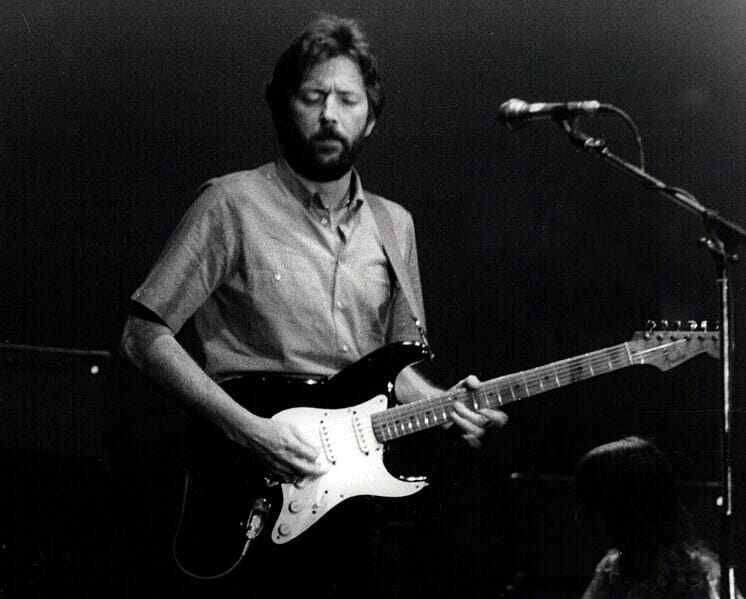 Eric Clapton's Longevity in the Music Industry
One of the remarkable aspects of Eric Clapton's career is his longevity in the music industry. Over the span of several decades, Clapton has continued to create and perform music that resonates with audiences worldwide. His ability to evolve and adapt to changing musical trends while staying true to his blues roots has allowed him to maintain a lasting presence and relevance in the industry.
Despite personal challenges and periods of hiatus, Clapton's passion for music has consistently brought him back to the stage and the recording studio. His commitment to his craft and his unwavering dedication to creating music of enduring quality have earned him the admiration and respect of fans and fellow musicians alike.
---
RELATED: The Tragic Story Of Eric Clapton's Son
---
Eric Clapton Facts: Things You Might Not Know
Clapton is the only three-time inductee to the Rock and Roll Hall of Fame. He received this honor as a solo artist and as a member of the Yardbirds and Cream. This achievement is a testament to his incredible talent and contribution to music.
On a personal note, Clapton is a car enthusiast, with a particular love for Ferrari. He has owned several models of this luxury car brand over the years. In fact, his passion for these cars led to a collaboration with Ferrari for the creation of the one-off model, the Ferrari SP12 EC, designed to his specifications.
Clapton's philanthropic efforts are also worth mentioning. In 1998, he established the Crossroads Centre in Antigua, a treatment center for substance abuse recovery. This initiative was inspired by his own struggles with addiction, demonstrating his commitment to giving back and helping others.
In terms of hobbies, one might be surprised to learn that Clapton is an avid angler. He often retreats to the great outdoors for fishing, finding it a calming and therapeutic activity.
Final Thoughts
Eric Clapton's estimated net worth of $450 million is a testament to his immeasurable talent and impact on the music industry. As a guitarist and songwriter, he has crafted a legacy that stretches across decades and continues to resonate with fans around the globe.
Clapton's journey to fortune was driven by his passion for music, but his savvy business ventures, impressive art collection, and other income sources have played a significant role in boosting his wealth.
Eric Clapton's net worth is undoubtedly a reflection of his success. Still, it's his immense talent, philanthropy, and influence that will ensure his legacy endures far beyond the measure of his wealth. As we move forward, it will be interesting to see how Clapton's net worth continues to evolve. But one thing is certain: his music and impact will remain priceless.