Corey Taylor: The name may conjure images of grotesque masks, screaming lyrics, and head-banging metal riffs. And you'd be spot on. But the man behind the mask is much more than just a shock-rock frontman. Corey Taylor is a musical Swiss Army knife, juggling roles as the leading voice of not just one, but two major bands—Slipknot and Stone Sour.
Oh, and let's not forget, he's also an author and an all-around media personality. Yeah, Taylor isn't just screaming into microphones; he's screaming all the way to the bank.
Ready to dive into how this Iowan native turned hardcore vocals and haunting melodies into a fortune? Buckle up, because this is gonna be one wild ride.
From Humble Beginnings: Corey's Early Days
Corey Taylor was born and raised in Des Moines, Iowa, far from the glitzy stages he'd later dominate. The guy had it rough growing up—broken home, high school dropout, you name it. But adversity has a funny way of fueling ambition, and Taylor had music in his veins from an early age.
Bouncing between bands and battling the odds, Taylor spent his formative years honing his vocal skills and developing a stage presence that would later become legendary. It was a grassroots, word-of-mouth following that first got him noticed in the local scene. No one could've predicted that this kid from the Midwest would go on to be one of the most recognizable faces—err, masks—in metal. But Corey knew. He had the drive, the raw talent, and a love for music that was more than skin deep.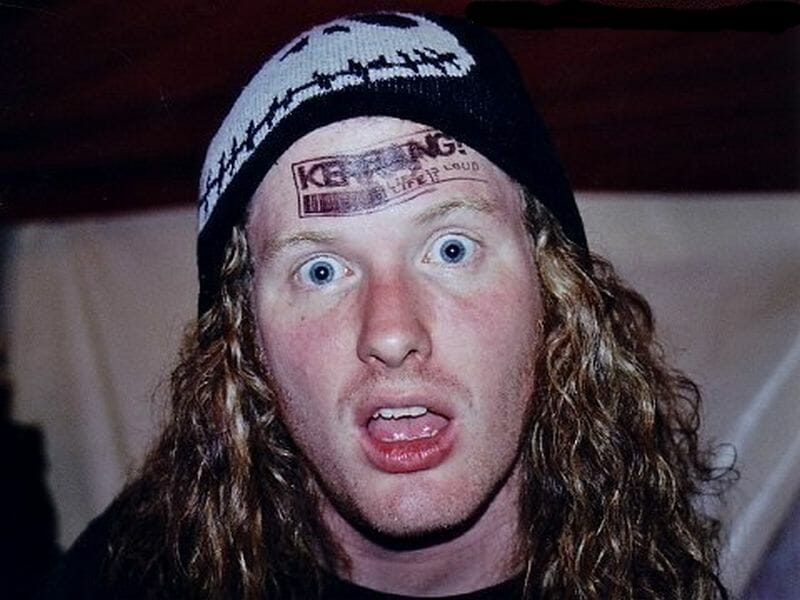 In those early days, the stakes were high, but so was the hunger. Before the world tours and platinum albums, there was a young man in Iowa with nothing more than a mic and a dream. And as they say, the rest is head-banging, fire-spitting history.
Behind the Mask: A Metal Mogul's Rise
Let's rewind to the late '90s, when Slipknot burst onto the scene like a Molotov cocktail, torching any notion of what metal should sound like. At the center of this mayhem was Corey Taylor, donning a grotesque mask and serving up vocals that could give anyone a run for their money. Slipknot wasn't just a band; it was a cultural phenomenon, and the financial rewards followed suit.
With albums like their self-titled debut and the follow-up, "Iowa," Slipknot quickly amassed a devoted following. And guess what? Devotion translates to dollars. Merchandise sales, ticket sales, record sales—you name it, and Slipknot was raking it in. The band's albums have gone platinum multiple times, and their world tours are nothing short of box office smashes.
But it's not just about the Benjamins. Taylor's stage presence and vocal versatility caught the eyes and ears of industry bigwigs, leading to several high-profile collaborations and even a few Grammy nominations. Each milestone not only elevated Slipknot's street cred but also fattened Taylor's wallet substantially.
Sure, the masks and jumpsuits drew attention, but what kept the money flowing was pure talent and business acumen. From exclusive merch drops to limited-edition vinyl releases, Taylor and Co. knew how to keep the Slipknot brand not just relevant, but lucrative. So, when we talk about Corey Taylor's net worth, the masked days with Slipknot are where the first big checks got cashed.
---
RELATED: Meet Alicia Dove – Corey Taylor's Cherry Bomb
---
From Slipknot and Stone Sour to Solo Stardom: Corey's Musical Journey
Just when you thought Corey Taylor had hit his peak with Slipknot, he flips the script and gives you Stone Sour. Less theatrical but equally gripping, Stone Sour showcased another facet of Taylor's vocal prowess. What started as a side project quickly evolved into a full-fledged financial venture. With hits like "Bother" and "Through Glass," Stone Sour not only topped charts but also substantially added to Taylor's growing fortune.
It's a different flavor, but it's the same Corey, pouring raw emotion into every lyric, every note. And the fans ate it up, solidifying Stone Sour's albums and tours as another revenue stream. But Taylor didn't stop there; he ventured into solo territory with his album "CMFT," an eclectic mix that covers everything from hard rock to classic rock 'n' roll. Critics may have mixed opinions, but the numbers don't lie. The album sold like hotcakes, adding another feather in Taylor's already crowded financial cap.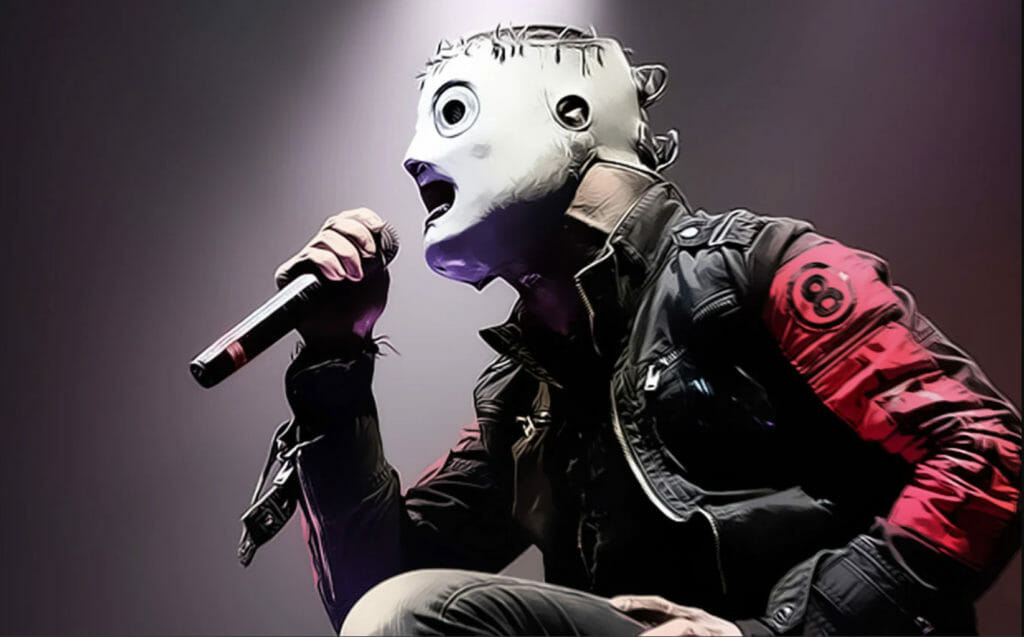 Whether it's Slipknot's explosive aggression or Stone Sour's nuanced storytelling, Taylor has the Midas touch. Each musical endeavor seems to not only resonate with his fan base but also with his bank account. This isn't a guy riding the coattails of one successful act; this is a man who knows how to diversify his portfolio, musically and financially. When you're talking about Corey Taylor's net worth, you've got to consider the full range of his discography—it's not just about one band; it's about a career that knows no bounds.
Author and Icon: Corey's Book Ventures & Guest Appearances
Corey Taylor isn't just a man of many screams; he's also a man of many words. The guy's got enough charisma and tales to fill books—literally. With titles like "Seven Deadly Sins" and "A Funny Thing Happened on the Way to Heaven," Taylor ventured into the literary world, and guess what? He found a whole new audience and, yes, more ways to make money.
From speaking gigs to comic-con appearances, Taylor has become more than just a metal icon; he's a bona fide celebrity. Whether he's talking about the paranormal or his own life journey, people are willing to pay to hear what he has to say. Even casual fan meet-and-greets turn into revenue-generating opportunities. Taylor is a brand unto himself, and he knows how to cash in on his eclectic interests and expansive fan base.
---
RELATED: Check Out Eddie Vedder's Financial Fortune
---
Unmasking the Wealth: Corey Taylor's Net Worth
Now, the moment you've all been waiting for—the digits, the moolah, the financial bottom line. Corey Taylor's estimated net worth sits at a huge $10 million. That's right, from screaming in Iowa basements to headlining global tours, Taylor has turned his vocal chords into a veritable cash machine.
Let's not forget, this isn't just money from album sales or tours. We're talking about a diversified portfolio that includes writing, speaking engagements, and even acting gigs. The man is a jack-of-all-trades, and he's masterfully turned each endeavor into a piece of his financial empire.
Wrapping It Up: Corey Taylor's Legacy & Fortune
Corey Taylor is a living example of what happens when talent meets hustle. From the masked chaos of Slipknot to the emotional resonance of Stone Sour, from penning books to gracing stages as a speaker, Taylor has created a multifaceted career that keeps the dollars rolling in.
In a world where the music industry is often a fickle beast, Taylor's success is a testament to the power of diversification and sheer will. He's not just a musician; he's a brand, an enterprise, a force to be reckoned with.
And his $10 million fortune? Well, that's just the loud, jingling proof of a life lived at full volume.
---
READ NEXT: Blink 182 Really Worked Out For Tom DeLonge
---