Our 10 essential Jefferson Starship songs list explores one of the most important rock bands of the 1970s music scene. The decade brought about a recreation of themselves in terms of style, sound, and even name, which was initially called Jefferson Airplane.
Top 10 Jefferson Starship Songs
10. St. Charles
The last song of Jefferson Starship's 1976 album Spitfire, "St. Charles" is one of their epics. Although when released as a single it only reached No. 64 spot on the Billboard Top 100.
9. Fast Buck Freddie
"Fast Buck Freddie" is the opening track of Red Octopus, one of Jefferson Starship's best albums, which was released in 1975. It was co-written by Craig Chaquico and Grace Slick and is one of the songs on the album where you can still detect some of that old Jefferson Airplane sound.
8. Count On Me
This Jefferson Starship song "Count On Me" peaked at the No. 8 spot on the Billboard Hot 100. Written by Jesse Barish, it featured on their 1977 album titled Earth.
7. Ride The Tiger
"Ride The Tiger" is the opening song of Jefferson Starship's first album, Dragonfly, which came out in 1974. Up to now, it remains one of their signature tracks.
6. Laying It On The Line
"Laying It On The Line" is a track from Jefferson Starship's final album titled Nuclear Furniture which was released in 1984.
5. With Your Love
After Jefferson Starship made themselves known through their hit song "Miracles," "With Your Love" came out as their succeeding single from their second album Spitfire. It peaked at No. 12 on the Billboard Hot 100 and No. 6 on the Adult Contemporary Chart.
4. Winds of Change
The Jefferson Starship song "Winds of Change" is the opening track on their 1982 album of the same name. Winds of Change was the first album produced after Grace Slick rejoined the band.
3. Jane
"Jane" was released as the first single from their well-acclaimed album Freedom At Point Zero in 1979. The album was produced by Reon Nevison, known for working on Bad Company songs and their first three albums, as well as engineering for The Who and Led Zeppelin. It was the first time Jefferson Airplane/Starship used an outside producer.
The track, with all its keyboard embellished wonder, remains among our top Jefferson Starship songs that don't have Marty Balin or Grace Slick as the lead singer. Instead, Mickey Thomas showed his chops on this one. The result is drastically different from the heavily psychedelic '60s version of the band.
2. Find Your Way Back
Their 1981 hard rock album Modern Times featured the great Jefferson Starship song "Find Your Way Back." As a single, it reached No. 29 on the Billboard Hot 100 and No. 3 on the Mainstream Rock chart. The track is symbolic of the hard-rocking period between Marty Balin's time with Jefferson Starship and the later pop-sounding Starship.
1. Miracles
There was little doubt which track would top our Jefferson Starship songs list. In our opinion, "Miracles" was easily the band's best song they ever released under the Jefferson Starship name. Written and sung by Marty Balin, his lead vocals are to die for.
Featured on their 1975 album Red Octopus, "Miracles" reached the No. 3 spot on the Billboard Hot 100, making it their highest-charting single at the time. In 2018, Balin told Shindig magazine about the inspiration behind the song.
"I had been involved with a living avatar Sathya Sai Baba. They called him 'the man of miracles.' So I started playing it for the band and they kind of looked at it and went, 'I don't know about that… there's something wrong with that.'"
Thankfully, Balin stuck with the song, becoming a classic 1970s gem.
In 1980, Grace Slick spoke to Bam magazine about the track. "All of that 'baby come back to me' stuff was us trying to copy 'Miracles.' We'd never been a real hot singles band. So, when 'Miracles' hit, it was all of a sudden 'better stick with that s–t.' But I felt odd doing it, felt like I was wearing a costume, a monkey suit or something."
Further Listening: Top 10 The Doobie Brothers Songs
Jefferson Starship – History
It took some time before Jefferson Airplane became the well-known Jefferson Starship. It came about from Paul Kantner's side band, called Planet Earth Rock and Roll Orchestra. While Jefferson Airplane was allegedly on hiatus, Paul Kantner and his band went on behind the scenes to record two albums.
As these two albums were being recorded, Paul Kantner and Grace Slick brought in other artists to become who we know to be Jefferson Starship.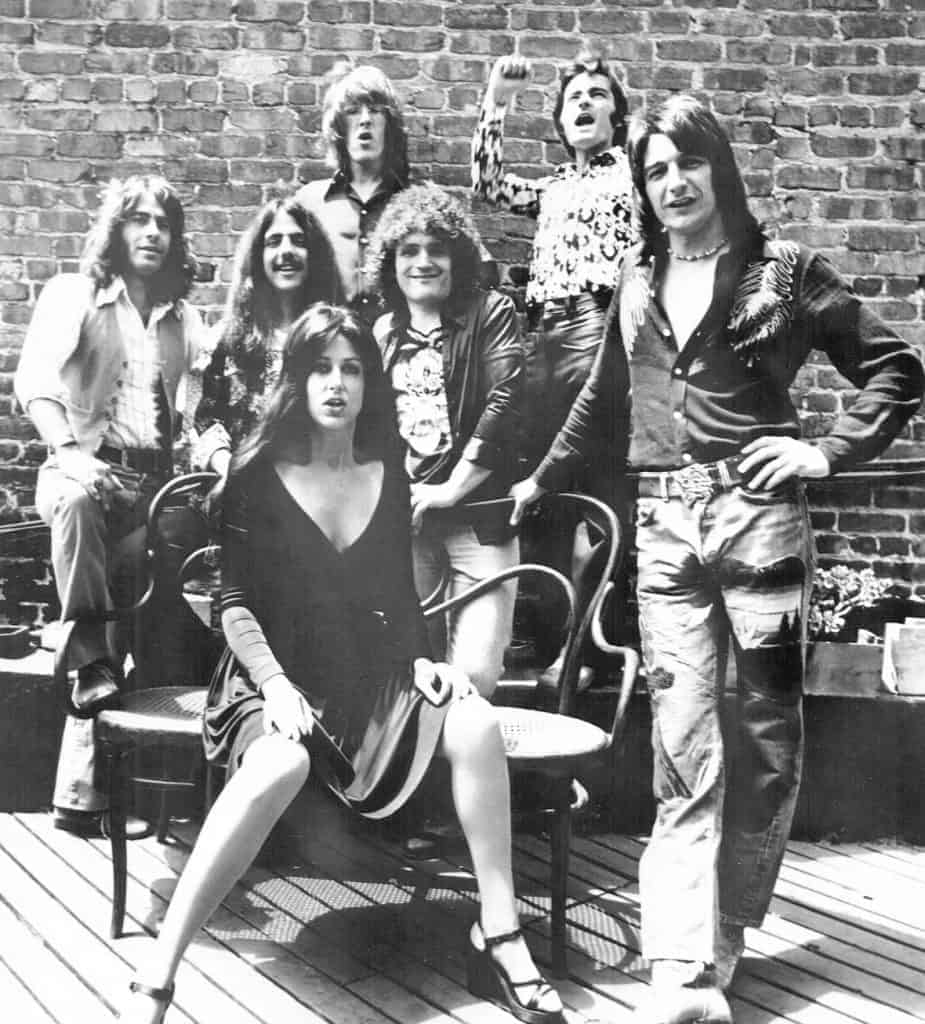 Dragonfly was the first album released by the new Jefferson Starship, which was recorded in 1974. The album features the artists and musicians Paul Kantner, Grace Slick, David Freiberg, Papa John Creach, John Barbata, then teenage star Craig Chaquico, and a guest appearance of Marty Balin's vocals.
A year later in 1975, Jefferson Starship came out with their second album Red Octopus. At this time, Marty Balin became a regular in their records. The album featured the lead vocals on one of the most successful Jefferson Starship songs, "Miracles."
The next four decades were a productive and consistent period for Jefferson Starship. Although like every longtime band, they had their ups and downs. Marty Balin and even original member Grace Slick would leave the band several times only to rejoin shortly after.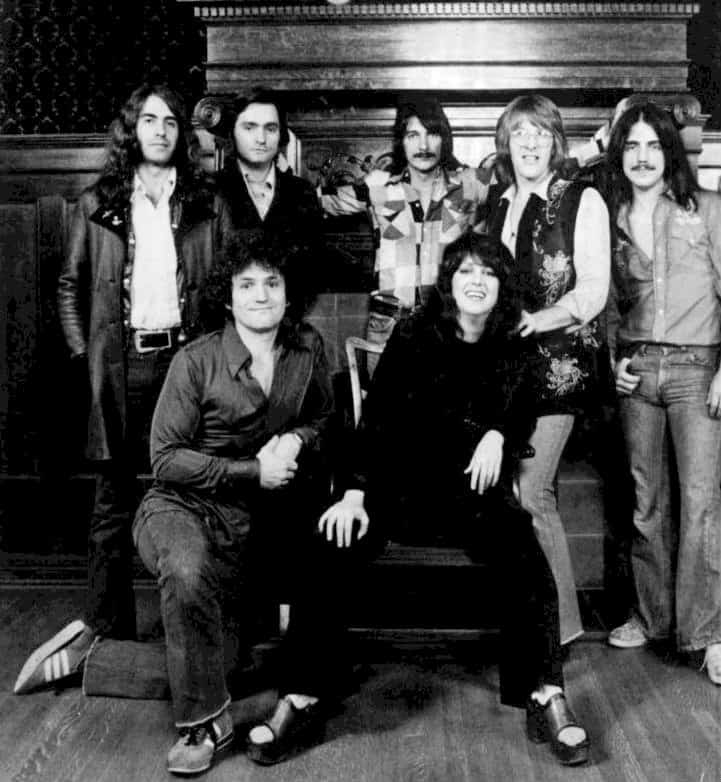 By the 1980s, Mickey Thomas became a regular for the band, singing most of their lead vocals. Thomas at the time was famous for his vocals on "Fooled Around and Fell In Love" by Elvis Bishop.
After Thomas joined in the 1980s, Jefferson Starship's success skyrocketed commercially. However, Jefferson Starship's songs were no longer the drawn-out psychedelic sounds of the 60s.
Jefferson Starship has gone through plenty of changes over those two decades, but it was still a shock for longtime fans that Paul Kantner and Grace Slick went from singing hits like "White Rabbit" to a single such as "Nothing's Gonna Stop Us Now."
We hope you've enjoyed our top 10 Jefferson Starship songs list and a brief history of the band.
More Music Lists…