When I can't sing anymore darling, then I will die. I will drop dead

Freddie Mercury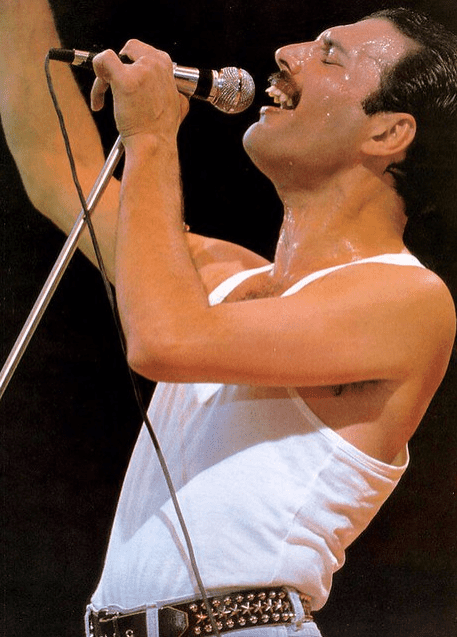 As the face of one of the most successful bands of all time, people often wonder about Freddie Mercury's net worth, and who he left it to after his untimely death.
Freddie Mercury was the flamboyant and unforgettable frontman of Queen, his joyful and overt style earned him independent recognition outside of his band for his fun personality and unique style, as well as voice.
His tragic death from complications surrounding his battle with AIDS broke the hearts of many at the time and is still a watershed moment in the awareness of the dangers of HIV and AIDS. Musically, his legacy will live on forever in the songs and performances he gave.
Freddie's life and his contributions to society became common knowledge after the success of the biopic Bohemian Rhapsody, which drew worldwide attention, and resulted in the leading star Rami Malek winning an Oscar for his performance as Mercury.
The film covers much of Mercury's life but particularly his close interpersonal relationships, particularly with characters such as his boyfriend Jim, as well as Mary, both real people many fans wonder where they were left in terms of Freddie's estate, and how it was more generally split up following his death.
Keep reading to learn more real facts about Freddie Mercury's life.
The Tragic Circumstances Of His Death
Most people are aware that Mercury died from complications caused by AIDS. It's been recorded that many of his friends stayed with him at his bedside, many of which were included in his will, and they didn't leave his side till he passed.
At the age of 45, he died from bronchial pneumonia in his Kensington home, around four years after being diagnosed with HIV, on 24 November 1981.
Only a few days later on 27 November, a funeral was held for Mercury which involved a Zoroastrian ceremony in line with his family's religion.
It's said that 'Take My Hand Precious Lord' and 'You've Got A Friend' by Aretha Franklin were played as his coffin was walked to the crematory.
Mercury was then cremated, and his ashes were given to Mary Austin whom Mercury dated for a long time and regarded as his 'common-law wife'.
According to reports, Mary Austin buried Mercury's ashes in an undisclosed location, and to this day many people believe on Austin knows the true whereabouts of his ashes.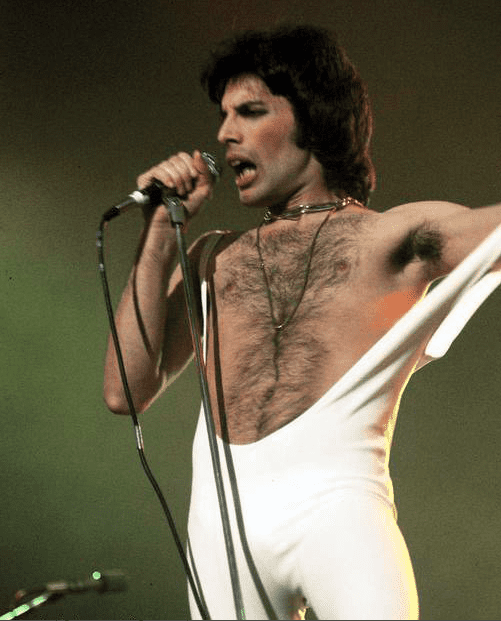 What Was Freddie Mercury's Net Worth?
Many have raised questions about Freddie's estate, it's clear that the frontman gained a substantial fortune from Queen's success, although if you compare how much Freddie could have earned while alive in comparison to how much Queen has made since his death, the numbers are barely comparable, through no fault of the band themselves.
Either way, Mercury's estate has been estimated at around £8 million ($10 million) by the time of his death. Which would be something more like £25 million ($31 million) in today's money after taking inflation into account.
Mercury spent and also donated much of the wealth he accrued during his time as an international star, although due to his illness Mercury seemed to have developed some form of will before his passing.
The way Mercury's estate was split up has irritated some fans, but we should undoubtedly trust this must have been what Freddie wanted.
In his will, Mercury divided up his 'privately owned shares' which mainly made reference to the music royalties Mercury would likely amass after his death.
It's unlikely Mercury knew that Queen would amass a reported £50 million ($62 million) in the years following his death, over double the amount that Freddie's estate was worth when he died.
---
RELATED: Queen's Greatest Ever Albums
---
How Much Did His Family See?
Mercury owes much to his family, spending most of his childhood in India and wartorn Zanzibar, they led him and his beloved sister safely to England as refugees to seek a peaceful life, which they eventually attained.
His parents came from very little, being part of the Parsi community in a part of Zanzibar now recognized as Tanzania.
Mercury's parents, as well as his sister Kashmira, received 50% of Mercury's royalties, and when his parents died their shares were split among Kasmira and Mary Austin.
How Much Did Mary Austin Get?
Mary Austin was Mercury's ex-lover, and one of his closest confidants. They met in 1969 and dated until 1976 when Mercury came clean about his sexuality and his affairs outside their relationship. They soon broke up after this, but they remained very close friends as a result.
Mercury himself admits they likely would have married had Mercury not been exploring his sexuality at the time. He often referred to her as his 'common-law' wife and suggested 'she was my only true friend'.
Mary, who picked out Freddie's final home, Garden Lodge, a 28-room Georgian mansion in Kensington, with a quarter-acre garden as well as adjoining mews, the property itself is likely worth potentially more than Mercury's estate ever was due to its age and location.
Many Queen fans get upset that Austin has so much of Mercury's fiscal estate. Mercury lived on the estate with his loyal boyfriend Jim Hutton for a long period of time, but Austin still lives on the estate with her family.
She likely receives a huge chunk of money on top of this from the royalties he receives from the countless and continued radio time and royalties that Queen still receives to this day.
In her recollection, Mercury told her that she would receive everything as she would have had they married as they had planned to, declaring that she had to convince him to give others a part of his estate.
Austin still remains fairly out of the public eye and hasn't commented much on the chunk of his estate she received.
How Much Did Jim Hutton Receive?
Jim Hutton was Mercury's long-time lover from around 1985 to his death in 1991. It's likely Hutton endured some of the most hardship when it came to Mercury's personal life.
While their relationship was steady, Mercury describing Hutton suggested that
he couldn't have asked for better.
During the 80s when homosexuality was still criminalized in England, they often kept away from each other within the public eye, which must have been hard on them both.
Hutton lived with Mercury for the last seven years of his life, actually contracting a non-fatal case of HIV in 1990, yet continued to nurse Mercury through the illness to the day he died.
They both wore a gold band to show their commitment to each other, Mercury was cremated with his band still on.
Surprisingly for most fans, Hutton received very little of Mercury's estate. After the death of Freddie Mercury, Hutton ended up moving to the bungalow they had built together in Ireland where they wanted to live before Mercury's fatal diagnosis.
He received none of his royalties, which had been split among his family, and around £500,000 sum of money.
Many suggest that in today's world, had they been married under modern law, Hutton would have received much more of their estate, yet Mercury gave most of it to Austin seemingly on account of their same-sex marriage.
Final Thoughts On Freddie Mercury's Net Worth And Where It Went.
Freddie Mercury's estate is an interesting one with the history of musical estates. As we mentioned, the amount of money that Mercury would have made in the years since his death would have eclipsed the estate he was left with when he prematurely died.
Most of the money that Mercury had at the time will have been held within his final home, Garden Lodge, which is likely worth remarkably more than the price it was at the time – this physical estate he left to his ex-lover Mary Austin who still lives in the home and additionally receives over 50% of all Mercury's musical royalties.
Many feel Freddie's dying lover Jim Hutton was left out of the will rather unfairly.
Many suggest that people suggested to Mercury to not leave all his estate to Austin, he suggested their near marriage was enough grounds to give her the estate she would have got if they had been married.
But many suggest Hutton was the real spouse in Mercury's life, nursing him through his illness to the point he actually contracted it himself non-fatally.
If they had married via the state when same-sex marriage became legal, at least according to more liberal law out there, Hutton would have received all his estate as Mary Austin did on the ground of their heterosexual marriage which actually never occurred.
For some more insight into Freddie Mercury's net worth, and where it went after he died, check out this video from the legends at Grunge.
Frequently Asked Questions About Freddie Mercury
How Did Freddie Mercury Die?
Freddie Mercury, unfortunately, died from bronchial pneumonia. Which was worsened due to his battle with AIDS.
When Did Freddie Mercury Die?
He died on the 24th of November 1991.
How Old Was Freddie Mercury When He Died?
Freddie Mercury was 45 years old when he died.
How Tall Was Freddie Mercury?
Freddie Mercury was 5 foot 9.
Where Was Freddie Mercury Born?
Freddie Mercury (born as Farrokh Bulsara) was born on the 5th of September 1946 in Stone Town Tanzania.
Who Played Freddie Mercury In Bohemian Rhapsody?
He was played by Egyptian actor, Rami Malek.
Who Did Freddie Mercury Leave His Money To?
The bulk of Freddie Mercury's estate was split between his family and his long-time friend Mary Austin.
His ex-lover, Jim Hutton, received £500,000 ($620,000) and property in Ireland.
How Many Cats Did Freddie Mercury Have?
A well-known lover of animals, Freddie Mercury had a total of 10 cats.