In the annals of rock 'n' roll, there are few bands as audacious, wild, and enduring as Motley Crue. A quartet of LA misfits, they thundered onto the scene in the late '70s, and their flamboyant fusion of hard rock and glam metal, along with their infamous off-stage antics, shook the very foundations of the music world.
From their rapid rise to fame to their tumultuous journey marked by chart-topping hits, personal upheavals, and notorious debauchery, the 'bad boys' of rock 'n' roll have left an indelible imprint on the face of music.
This article peels back the layers of their rebellious legacy, taking you on a ride through the life and times of the legendary Motley Crue.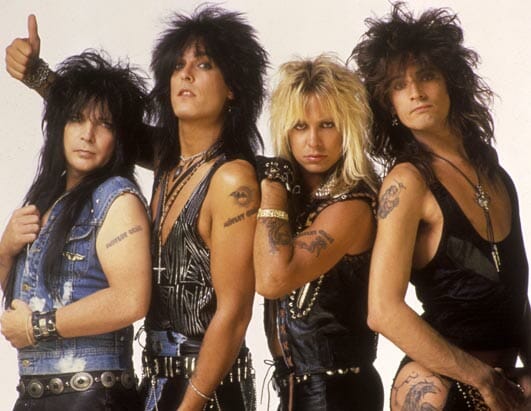 The Genesis: When the 'Bad Boys' Found Their Groove
In the late 1970s, Los Angeles was the epicenter of the rock music scene. Amidst this cacophony of sound and style, four young musicians found each other and formed Motley Crue, a band that would ultimately shape the face of glam metal.
From the smoky clubs of the Sunset Strip to packed arenas worldwide, the band's journey was the stuff of rock 'n roll folklore. Their unique blend of theatrical performance, gutsy lyrics, and unapologetic attitude gave them an edge over their contemporaries, catapulting them to international stardom.
Meet The Crue
Vince Neil
The charismatic frontman with a voice that could shake stadiums. His energetic stage presence and unique vocal style gave the band a distinctive sound.
Mick Mars
The quiet, introspective genius on the guitar. Mick Mars was the band's secret weapon, crafting iconic riffs that still resonate today.
Nikki Sixx
The visionary bassist and primary songwriter. His gritty lyrics and uncompromising attitude shaped the band's rebellious image (and amassed a small fortune for himself along the way)
Tommy Lee
The outrageous and flamboyant drummer. His dynamic performances (who could forget that rotating drum kit?) were an essential part of the Motley Crue experience.
---
RELATED: Read The Tragic Letter Frankie Sixx Wrote To Her Late Son
---
The Ride: Climbing to the Top and Staying There
Their debut album, "Too Fast for Love," was a shot across the bow of the music industry, signaling the arrival of a band that wasn't afraid to push boundaries. With their distinctive glam metal sound, Motley Crue dominated the airwaves and made an indelible mark on the rock scene.
Their journey wasn't without bumps in the road, though. The band's hedonistic lifestyle, marked by well-publicized bouts with addiction and numerous legal entanglements, threatened to derail their career multiple times. But despite all odds, they continued to churn out hit after hit, firmly cementing their status as rock 'n roll legends.
Their best-known anthems like "Shout at the Devil," "Dr. Feelgood," and "Girls, Girls, Girls," weren't just chart-toppers – they were rebellious anthems that defined a generation.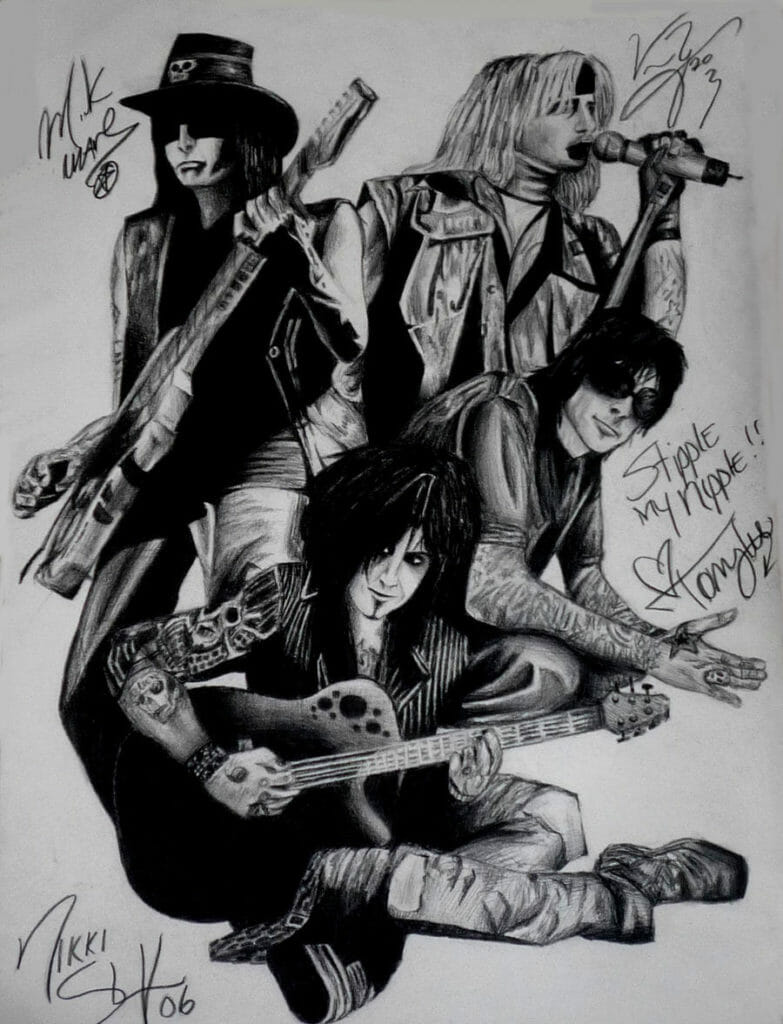 The Influence: Leaving a Mark on the Rock Scene
Motley Crue's influence extends far beyond their music. Their flamboyant style, rebellious attitude, and larger-than-life personas have left a lasting impact on the rock scene.
Many bands have cited Motley Crue as a significant influence, from Guns N' Roses to Poison. Their fusion of theatrics with rock set a new standard for live performances, turning concerts into high-octane events that kept audiences coming back for more. Their refusal to conform to societal norms and their celebration of individuality has inspired countless musicians to embrace their unique identities.
The Controversies: How The Crue Earned Their Reputation
For as long as Motley Crue have been making music, they've been making headlines – for all the wrong reasons. Their trailblazing path to rock 'n' roll stardom was littered with controversies, so let's take a jaunt down memory lane and unveil the wild side of these notorious bad boys.
The Substance Abuse Saga
No discussion about Motley Crue's controversies can start without mentioning their notorious drug and alcohol abuse. They didn't just push the envelope – they blew it to smithereens. Bassist Nikki Sixx's infamous heroin overdose, during which he was declared clinically dead before being revived, became the stuff of rock legend and was the inspiration behind their hit "Kickstart My Heart." Not to be outdone, frontman Vince Neil struggled with alcoholism, culminating in a drunk driving incident in 1984 that claimed the life of Hanoi Rocks drummer Razzle.
---
RELATED: The Stories Behind Motley Crue's Best Album Covers
---
Run-ins with the Law
The members of Motley Crue had more than their fair share of legal troubles. These ranged from assault charges against Neil and Tommy Lee to ongoing battles with their record company. At one point, they even sued their manager for mismanagement and fraud, adding another layer of controversy to their already tumultuous career.
Sex, Scandal, and Videotapes
To say that the members of Motley Crue were ladies' men would be an understatement. They reveled in their image as womanizers, a reputation that often landed them in hot water. The most notorious scandal involved drummer Tommy Lee and his then-wife, Pamela Anderson. Their stolen honeymoon sex tape became a public spectacle, causing a media frenzy that eclipsed even their music.
Band Disputes and Departures
Motley Crue was just as tumultuous behind the scenes as they were on stage. From the revolving door of lead singers following Vince Neil's departure to the multiple hiatuses and reunions, internal strife was a recurring theme throughout the band's career. Drummer Tommy Lee's numerous departures and returns added more fuel to the fire, causing uncertainty and unrest among fans.
Indeed, the Motley Crue story is as chaotic as their music is electrifying. Each scandal, each controversy, has woven itself into the tapestry of their legacy, making them one of the most talked-about bands in the annals of rock 'n' roll. But despite all the ups and downs, one thing remained constant: their ability to rise from the ashes, a phoenix of hard rock that refuses to be extinguished.
---
RELATED: The Love Between Mick Mars & Seraina Schonenberger
---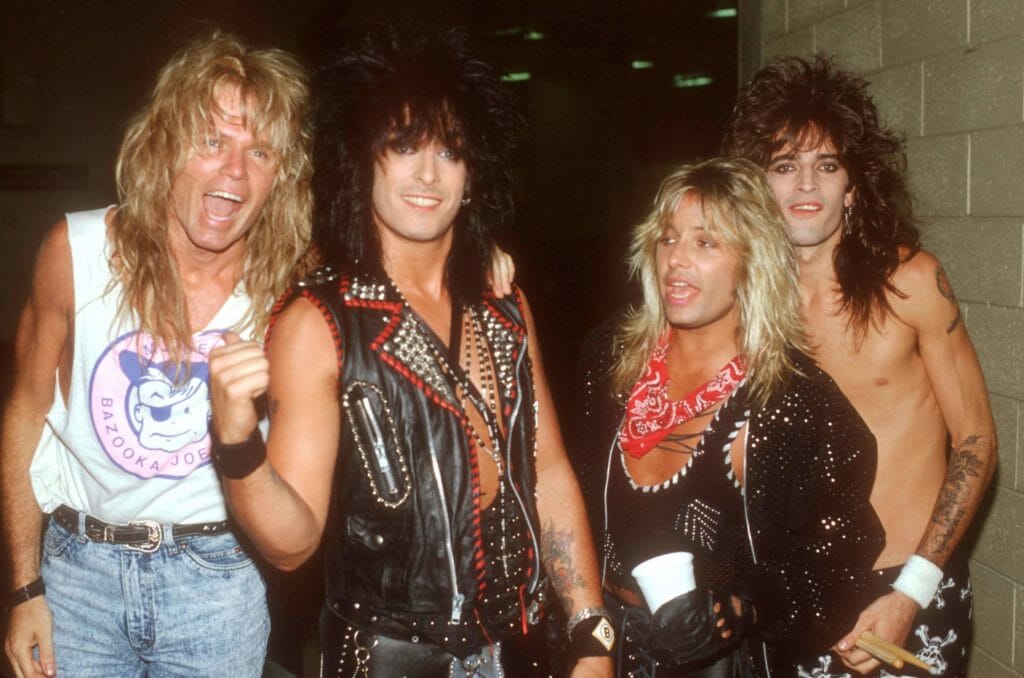 The Legacy: Long Live the Crue!
Motley Crue might not be touring anymore, but their legacy continues to thrive. Their music, their spirit, and their unapologetic attitude continue to inspire new generations of musicians and fans alike.
There's no doubt that Motley Crue's legacy will live on for years to come. They're not just a band; they're a force of nature, a testament to the raw power of rock 'n roll, and proof that breaking the rules can indeed lead to greatness (and indeed make them one of the richest bands in Rock and Roll).
For a reminder just what Motley Crue were all about, check out the below clip from CrueLoaf. And remember, in the end, it's all about the music, the mayhem, and the Motley madness! Long live the Crue!