If you're a fan of rock music, there's no doubt that you're familiar with the legendary Ozzy Osbourne. He is an influential and iconic figure in the rock music industry, and his career has been nothing short of remarkable, solidifying him as one of the greatest rock artists of all time.
Osbourne's journey in music began in 1967 as the lead singer of Black Sabbath. Since then, he has continuously released one smash hit after another, establishing himself as a force to be reckoned with and amassing a significant fortune along the way.
But there's more to Ozzy Osbourne than just his roles as the frontman of Black Sabbath and a successful solo heavy-metal guitarist. Have you ever wondered about his net worth or how he spends his money? If you're curious to learn more about this legendary rockstar, you've come to the right place.
In this article, we'll delve into the life of Ozzy Osbourne, providing you with fascinating insights about his career and personal life. So, stay tuned for an in-depth look at the man behind the music.
Ozzy Osbourne's Early Life
---
RELATED: What Was Taylor Hawkins Net Worth?
---
Ozzy Osbourne's Music Career
Ozzy Osbourne's music career took its first major stride in 1967 when he formed his initial band alongside Geezer Butler. Unfortunately, this endeavor was short-lived and disbanded after only two performances.
However, undeterred by the setback, Osbourne joined forces with Butler once again to create a new band called Earth. Their collaboration, joined by Tony Iommi and Bill Ward, would prove to be a turning point in Osbourne's life. Earth swiftly amassed a substantial following before eventually rebranding themselves as Black Sabbath in 1969.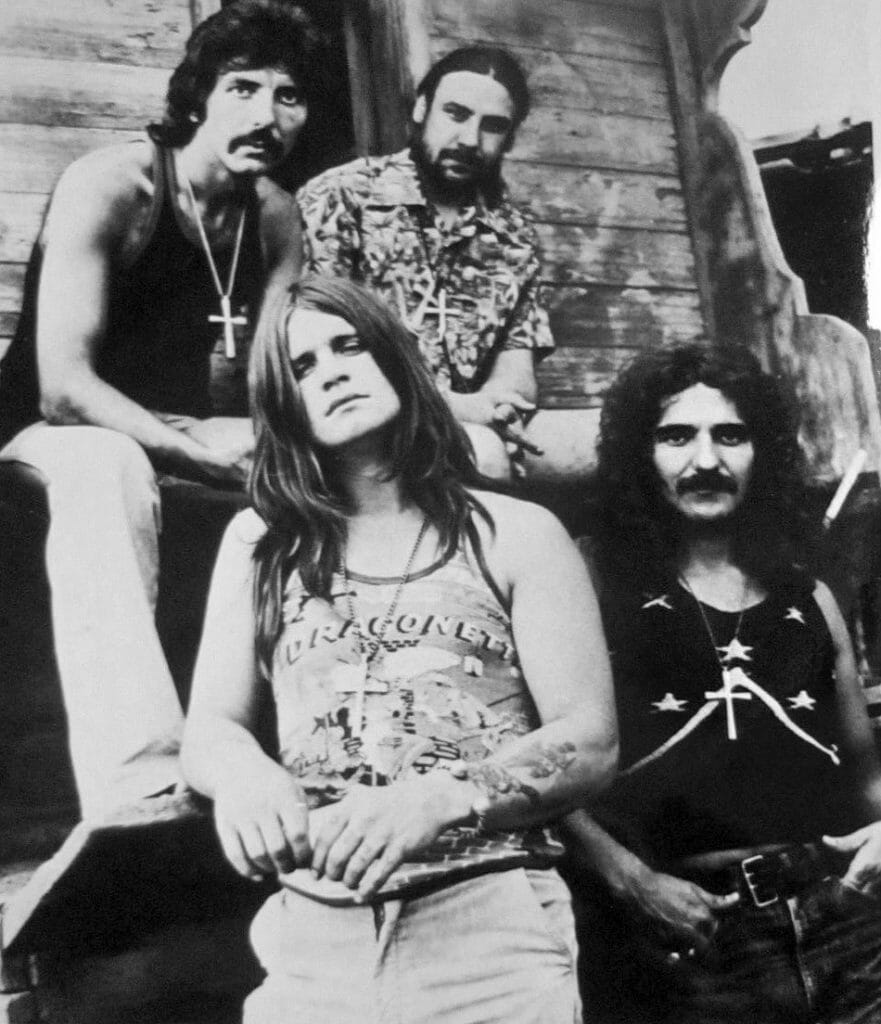 In 1970, Ozzy Osbourne released his first album titled "Black Sabbath." Although it received mixed reviews from critics, the album achieved remarkable commercial success. However, it was with the release of "Master of Reality" in 1971 that Osbourne's career truly soared.
Black Sabbath rose to meteoric heights, solidifying their position as one of the premier rock bands in the world. In 1979, Osbourne made the decision to depart from Black Sabbath and embarked on a highly successful solo career.
During his solo journey, Osbourne achieved remarkable success with albums such as "The Ultimate Sin" (1986) and "No Rest For The Wicked" (1988). These releases further solidified his status as a prominent figure in the music industry.
---
RELATED: Take A Look Inside The Palatial Former Home Of Prince
---
Ozzy Osbourne's Musical Achievements
Throughout his illustrious career, Ozzy Osbourne has amassed numerous achievements and accolades in the music industry, solidifying his status as one of the greats. Some of his notable music achievements include:
Best Rock Album (2023): Ozzy Osbourne was honored with the Best Rock Album award in 2023, showcasing his enduring talent and relevance in the rock genre.

Best Metal Performance (2023): Osbourne's powerful and distinctive style earned him the recognition of Best Metal Performance in 2023, highlighting his impact on the metal music scene.

Lifetime Achievement Award (2019): In 2019, Ozzy Osbourne was bestowed with a prestigious Lifetime Achievement Award, acknowledging his significant contributions and enduring influence in the music industry.

Rock and Roll Hall of Fame (2006): Osbourne's remarkable career was officially recognized when he was inducted into the Rock and Roll Hall of Fame in 2006, solidifying his iconic status.

Walk of Fame Winner (2002): Ozzy Osbourne received a coveted star on the Walk of Fame in 2002, an honor reserved for influential figures in the entertainment industry.

Best Metal Performance (1994): Osbourne's exceptional talent and artistry were recognized with a Best Metal Performance award in 1994, highlighting his mastery of the genre.

No.1 Billboard Top Album Sales Chart (2022): In 2022, one of Ozzy Osbourne's albums reached the pinnacle of success by claiming the top spot on the Billboard Top Album Sales Chart, a testament to his enduring popularity and commercial success.

No.1 Official Albums Chart (2013): Osbourne achieved the remarkable feat of securing the number one position on the Official Albums Chart in 2013, reaffirming his appeal and influence among music listeners.
These achievements serve as a testament to Ozzy Osbourne's remarkable talent, longevity, and indelible impact on the music industry.
---
RELATED: Who Is The Richest Member Of KISS?
---
Ozzy's Career Away From Music
In addition to his music career, Ozzy Osbourne has ventured into various other endeavors that have contributed to his fame and net worth. These include reality television, acting, fashion, and even his own music festival.
One notable television appearance was in the reality TV show "The Osbournes," which provided an intimate glimpse into his family life and catapulted him into mainstream pop culture. He has also showcased his acting skills in films like "Trick or Treat," further expanding his presence beyond the music world.
Ozzy's influence extends to the fashion industry as well. He has made his mark with his unique style and iconic fashion choices, inspiring fans and even other artists. His distinctive image has been recognized and celebrated by fashion enthusiasts worldwide.
One of his most significant ventures outside of music is the creation of Ozzfest, a highly successful metal tour festival organized by Ozzy and his wife Sharon Osbourne. Since its inception in the mid-90s, Ozzfest has attracted over five million attendees and generated more than $100 million in revenue. The festival's merchandise sales alone have contributed a staggering $50 million to Ozzy's earnings.
In addition to these ventures, Ozzy Osbourne has shared his life story in an autobiography titled "I Am Ozzy," providing fans with an in-depth look into his experiences and career. Furthermore, it may come as a surprise to some, but Ozzy has even made an appearance in the popular video game "World of Warcraft," adding a unique touch to his diverse portfolio.
Through these various ventures and collaborations, Ozzy Osbourne has expanded his reach and solidified his position as a multi-talented and influential figure beyond the realm of music.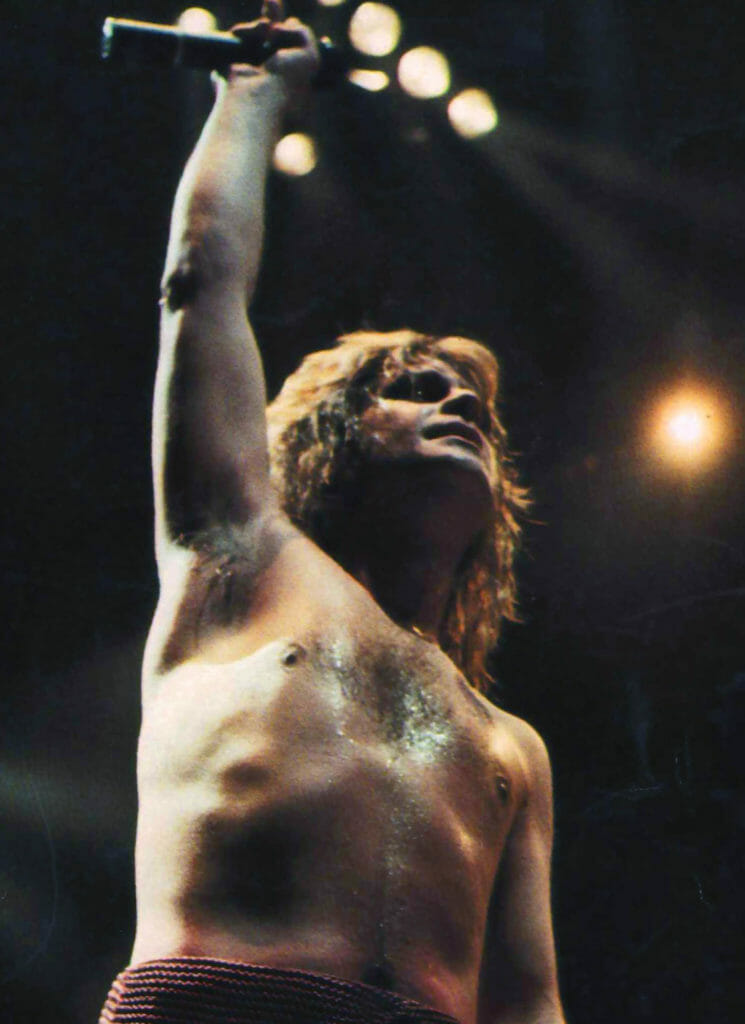 What Is Ozzy Osbourne's Net Worth?
Ozzy Osbourne's financial success is undoubtedly impressive, as he has accumulated substantial wealth throughout his career as a rock musician and TV personality. His estimated net worth of around $220 million solidifies his status as one of the wealthiest figures in the music industry.
What makes this achievement even more remarkable is the fact that Ozzy Osbourne does not own any rights to the music created by Black Sabbath, the band that catapulted him to fame. Despite not benefiting directly from the band's music, Osbourne has managed to amass significant earnings through his endeavors outside of Black Sabbath.
In recent years, a significant portion of his income has been derived from his work outside the band, including his successful solo career, television appearances, merchandise sales, and ventures such as the Ozzfest music festival. Through these avenues, Ozzy has been able to generate substantial revenue and further increase his overall wealth.
The fact that Ozzy Osbourne has achieved such financial success without relying heavily on the Black Sabbath catalog demonstrates his entrepreneurial spirit, diverse talent, and ability to capitalize on various opportunities in the entertainment industry.
---
RELATED: The Tragic Details Of Randy Rhoads' Plane Crash
---
How Did Ozzy Osbourne Get So Rich?
Ozzy Osbourne's path to wealth undeniably began with Black Sabbath in the 1960s, but his financial success extends beyond the band. While it's true that his association with Black Sabbath played a pivotal role in his overall prosperity, it's important to recognize that his financial achievements are not solely reliant on the band.
Black Sabbath's distinct and powerful sound, coupled with Ozzy's extraordinary vocals, swiftly garnered them a devoted fan base, propelling them to become one of the most triumphant and iconic rock bands in history.
However, Ozzy's subsequent triumphs outside of Black Sabbath have significantly contributed to his wealth. It is believed that his solo career has generated more earnings than his time with the band.
Moreover, Ozzy Osbourne has ventured into other realms beyond music, including television, film, and music festivals, all of which have proven to be lucrative endeavors.
For instance, his music festival, Ozzfest, has amassed a staggering sum of over $100 million in revenue. Additionally, reports indicate that he earned $20,000 per episode for the Osbournes TV show. When considering these diverse ventures, it becomes evident how they collectively contribute to his substantial financial gains.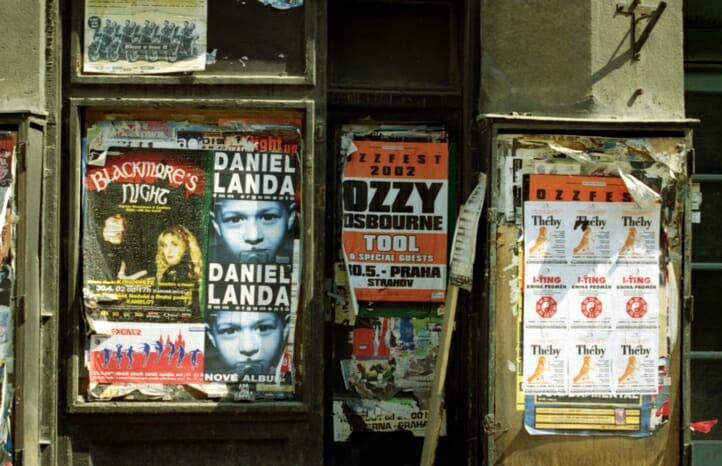 What Does Ozzy Osbourne Spend His Wealth On?
So, with so much money to his name, what does Ozzy Osbourne spend most of his money on? Well, it would appear that Osbourne spends a large amount of his money on real estate and luxury cars. In 2011, Ozzy and Sharon sold just one of their properties for $12.9 million.
The fact this was just one of the properties the couple owns would suggest Ozzy has a large property portfolio worth tens of millions of dollars. In 2012, they sold their Hidden Hills mansion for just under $10 million.
They did also own a property in LA's Hancock Park but they sold it in 2022 for $18 million in favor of moving back to England. One property they still own in Los Angeles is valued at $6.3 million. The couple currently resides in a historic estate called Welders House.
Ozzy Osbourne is also known for his love of cars. Thanks to his high net worth, he has been able to collect quite a collection. He was once regularly spotted driving classic British sports cars and luxury vehicles.
His collection includes a Lamborghini Diablo, Rolls Royce Phantom, and Ferrari F40. As you can imagine, his unique car collection is worth millions on its own.
Ozzy Osbourne's Dismissal From Black Sabbath
Following his band's remarkable success and Osbourne's rising fame, he faced a significant setback when he was dismissed from Black Sabbath in 1979 by his bandmates. The decision to part ways with Ozzy was primarily attributed to his unreliable and frequently questionable behavior.
Ozzy's excessive substance abuse, particularly his drug use, reached a point where the band could no longer tolerate it, leading to his termination. Despite his departure from Black Sabbath, this setback didn't hinder Ozzy Osbourne from achieving even greater success, as his subsequent solo career demonstrated.
The Personal Life Of The Prince Of Darknesses
Ozzy Osbourne's personal life revolves around his enduring marriage to his long-time partner, Sharon Osbourne. Prior to their union, he was previously married to Thelma Riley in 1971, but they divorced in 1982. Later that same year, he married Sharon.
Their paths crossed when Sharon was just 18 years old, while her father, Don Arden, managed Black Sabbath. Sharon eventually became Ozzy's manager, which led her to establish Sharon Osbourne Management, a company that oversees the careers of various artists.
Together, Ozzy and Sharon are proud parents to three children: Jack, Kelly, and Aimee, consisting of one son and two daughters. Ozzy also shares two children, Jessica and Louis, with Thelma Riley. Moreover, Ozzy took on the role of an adoptive father to Riley's first son, Elliot.
The Osbournes, including Sharon, Jack, Kelly, and Aimee, gained prominence through their reality TV show of the same name. Similar to Ozzy, his wife and children have ventured into their own television projects.
While the Osbourne family appeared to be a picture of happiness, Sharon and Ozzy faced a significant relationship challenge in 2016 when rumors of Ozzy's involvement with a hairstylist emerged. Though they weathered the storm, their marriage went through ups and downs, ultimately emerging stronger, and they remain together to this day.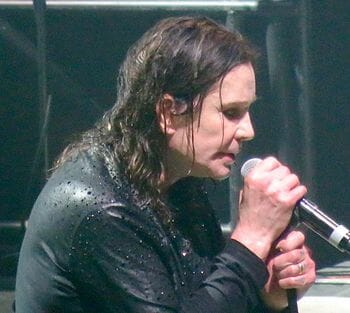 Ozzy's Health Battles
Ozzy Osbourne's journey to success has not been without its share of challenges, particularly concerning his health. Unfortunately, Osbourne has confronted numerous daunting health battles, some of which have resulted in the cancellation of world tours.
In 2003, Osbourne experienced a near-fatal ATV crash that left a lasting impact. Additionally, he has faced hospitalizations due to pneumonia and once endured a severe staph infection. Ozzy Osbourne has also wrestled with health issues stemming from alcoholism and substance abuse in the past, but he now asserts his commitment to sobriety.
However, the most significant health battle that Osbourne is currently fighting is his battle with Parkinson's disease. Diagnosed in 2020, Parkinson's is a progressive brain disorder characterized by uncontrollable movements, such as tremors, stiffness, and coordination difficulties.
As Parkinson's disease advances, individuals may encounter challenges with walking and speaking. Despite these health struggles, Ozzy has remained true to himself and devoted his life to his music and his fans. Until 2023, when he regrettably had to cancel his latest tour, Ozzy continued to captivate audiences around the world with his rock performances.
Outro
Ozzy Osbourne's impact on the music industry and popular culture as a whole is undeniable. From his beginnings as the frontman of Black Sabbath to his successful solo career, he has solidified his status as a legendary rock star. Despite facing personal and health challenges along the way, Ozzy's determination and passion for music have remained unwavering.
Not only has he achieved remarkable success in the world of music, but Ozzy Osbourne has also ventured into other realms, including television, film, and music festivals, further expanding his influence and wealth.
While his net worth may be a testament to his accomplishments, it is Ozzy's enduring love for music that truly defines him. His powerful vocals, unforgettable performances, and extensive discography have left an indelible mark on the rock genre. n icon will continue to inspire generations to come.
As fans, we can only express our gratitude for the decades of unforgettable music and the indomitable spirit that Ozzy Osbourne has shared with the world.
Long live the Prince of Darkness!