The story of Richard Wright is generally a pretty happy one, his success with Pink Floyd since their founding as a keyboard player saw him help create rock classics such as The Dark Side of The Moon as well as The Wall.
Wright is often referenced in tandem with Syd Barrett, his former housemate and also a co-founder of the psychedelic band. Wright often had the best appreciation for Barrett's downfall, lodging with him when he was experimenting with LSD.
Wright is potentially the most overlooked member of the band, so his death in 2008 shone a light on his retrospective career, being a reliable member and founder of a band considered to be the greatest of all time.
Many consider Wright to be the most important member of the band who was only really appreciated posthumously, let's explore this.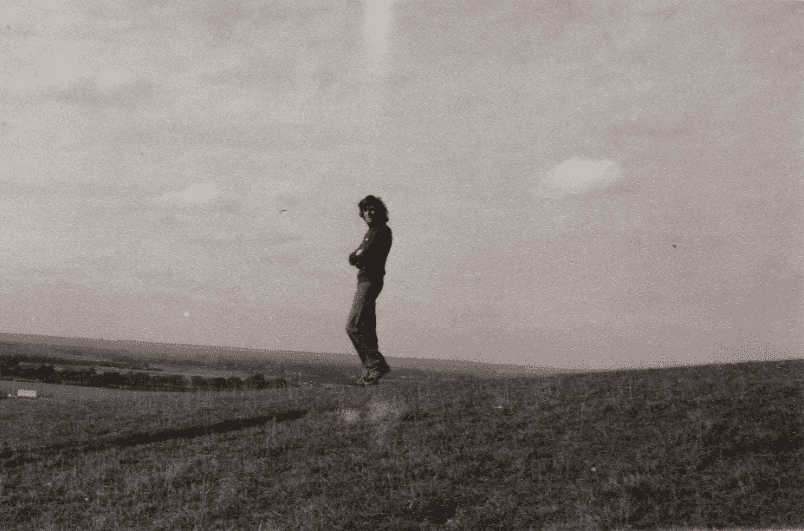 Early Years Of Pink Floyd
The late 60's was a purely experimental time in the band's history. But it was a learning process. By the 70's we'd consolidated ourselves and we knew what we could do: what we could write, what we could play.

Richard Wright
By the time Wright joined the band he was already a very pronounced and refined musician, having taught himself a plethora of instruments while bed-ridden thanks to a broken leg, aged 12.
He took private lessons in music theory and studied architecture later on, giving up the latter subject in order to study at London College of Music.
Prior to 1964, he didn't really have a cemented place in the band as he didn't have an obvious instrument to play, mainly due to his talent as a multi-instrumentalist. Often he would play piano when the pub they were playing had one, but also jammed with other instruments in these earlier years.
Soon enough Syd Barrett joined the band and they had their first recording session which was mainly organized by Wright through his connection at the music college. Barrett gave them the moniker Pink Floyd and the rest is history.
Richard Wright's part in the band during these early years was unsure. He was the most musically trained out of the line-up which often made him the primary roadie and sound guy, helping tune guitars and playing on stage where necessary. Post-Barrett his position became more clear.
Richard Wright's Relationship With Syd Barrett
If you listen to The Piper At The Gates Of Dawn there are some extraordinary songs in there – and that's what Syd did. He was an amazing person, and they were the kind of songs that no one had ever written before.

Richard Wright
One thing Wright is known for was his good relationship with Barrett, specifically, as he lived with him in a flat in Richmond for an undisclosed period.
They were close friends while Barrett remained in the band, but Wright was an all too real observer of Barrett's mental episodes. Reporting that one long weekend he disappeared, and when he returned he simply wasn't the same ever after.
As Barrett's behavior worsened as he became increasingly confused and stuck in a world of catatonia and surrealism, the band chose to part ways with him.
Wright tells of how he used to lie to Barrett that he was going for cigarettes, only to return hours later after performing with the band to find Barrett in the same catatonic position, asking if he got cigarettes.
Wright said he considered leaving the band himself when Barrett left, and creating a band with Barrett, as his position in Pink Floyd remained general and overlooked, but the reality of that situation was simply impractical.
Richard Wright, alongside many other guilty band members, chose to help Barrett produce his two solo albums, suggesting the band simply did this out of guilt and wanting to help Barrett, rather than focussing on the art.
The Post Syd Barrett Era Of Pink Floyd
Barrett had the main songwriting responsibilities on the two first albums released by Pink Floyd, once he left the band the main songwriting duties were instead spread across the band, mainly across Waters and Wright.
Pink Floyd's more epic and long-form musical compositions were mainly thanks to Wright and his prowess in the field of music. A noteworthy example is 'Shine On You Crazy Diamond' which is about Barrett and his troubles.
Wright's additions to the band as a composer is particularly noticeable on 1973's The Dark Side Of The Moon for which he composed the longer numbers such as 'The Great Gig in The Sky' and 'Them and Us'.
Also noteworthy is his lead singing parts in 'Time' as well as 'Breathe', both of which he had a lot of compositional authority on as he does across the albums after Barrett and before.
In live performances, Wright's role as keyboard player was integral to the success of their live shows.
The Roger Waters Era Of Pink Floyd
By 1977's Animals, Wright's contributions had diminished and Waters started to dominate the songwriting process of these albums, including the successful The Wall. Waters got frustrated with the other members who started to contribute less but still take an equal share of royalties.
The two aforementioned albums were the first to not feature Wright on the songwriting credits. After The Wall Waters considered suing Wright for taking an unfair share of royalties but as the band was marred by financial troubles Wright chose to leave the band instead, staying on as a salaried session musician.
It was Richard Wright who ironically was the only one to make a profit from touring during these touring periods at the start of the 80s. The Final Cut, the band's thirteenth album, is the only one to not credit Wright in any way.
The Rift Between Roger Waters and Richard Wright
There was this big personality clash between me and Roger, and at the end of the day I realised that I couldn't work with this person anyway – so I left.

Richard Wright
Waters left the band in 1985 leaving Gilmour as the main songwriter. Gilmour's concept for A Momentary Lapse Of Reason was a non-conceptual album, to be Pink Floyd's first, was interesting to Wright, and was one of their only albums to feature other songwriters outside the band.
Richard Wright features on the album as a session musician as was his role for the following tour. Wright didn't rejoin the band legally until 1995 when he co-wrote and sang on a few songs for The Division Bell as well as being credited as performing on the double live albums that followed.
The Death Of Richard Wright
In 2005 all living members of the band reunited for one last performance.
One of the last things Richard Wright did before he died, musically, was to record a missing piano part on the track Shine On You Crazy Diamond, a song dedicated to Barrett, that was found to be missing when the album was being re-mixed for a CD release.
Wright died from lung cancer in 2008, aged 65. He had apparently been working on a new solo album that was mainly instrumental pieces he composed.
The influence of Richard Wright is potentially as understated as Barrett's was, the two were the founding members of the band who shaped their psychedelic and epic sound with a combination of songwriting from Barrett and compositional prowess from Wright.
While Waters and Wright were still friends, this did carry on for a while, but as Gilmour stated after his death Pink Floyd with neither Waters nor Wright simply wasn't Pink Floyd.
David Mason wrote that it was Richard Wright's sound that 'knitted it all together', whether that was his voice, keyboard playing, songwriting, or composition, Wright was certainly an overlooked but integral member of Pink Floyd and should be credited as one of the main and influential members posthumously.
Without the compositional ability of Richard Wright, the epic songs and conceptual albums and songs that Pink Floyd created simply would not be.
If this story has wet your whistle and you want to find out more, check out this interview between Richard Wright and the always classy John Edginton.
Frequently Asked Questions
When Did Richard Wright Die?
Wright died in 2008 from lung cancer.
What Albums Did Richard Wright Do With Pink Floyd?
Richard Wright is credited on the following Pink Floyd Albums:
The Piper At The Gates Of Dawn – 1967
A Saucerful Of Secrets – 1968
More – 1969
Ummagumma – 1969
Atom Heart Mother – 1970
Meddle – 1971
Obscured By Clouds – 1972
The Dark Side Of The Moon – 1973
Wish You Were Here – 1975
Animals – 1977
The Wall – 1979
A Momentary Lapse Of Reason – 1987
The Division Bell – 1994
The Endless River – 2014
Did Richard Wright Have A Solo Career?
He released two solo albums;
Wet Dream – 1970
Broken China – 1996
What Instruments Did Richard Wright Play?
His primary instrument was the electric organ, although was a talented multi-instrumentalist who performed with many instruments during his time with Pink Floyd.
What Albums Did Richard Wright Do With Syd Barrett?
Wright was involved with Syd Barrett's first solo album, Barrett released in 1970.