Pink Floyd solidified themselves as one of the world's greatest rock bands from the very start of their career.
This was largely in part to the force of nature that was Syd Barrett, the enigmatic and eccentric frontman who had a vision much greater than anyone could initially understand.
The idea for the band was born in 1964, and was founded by Syd Barrett (born Roger Keith Barrett), Roger Waters, Richard Wright, Nick Mason, and Bob Klose.
After a tumultuous first few years figuring out their sound, and their place in the rock world, the group released their debut album "The Piper At The Gates Of Dawn" in 1967 to roaring success.
However, during that same year, and perhaps influenced by the bands growing success and fame, Barrett's deteriorating mental health became a major hindrance for the other members of the band, and they began to struggle.
In 1968 during the recording of their second album "A Saucerful Of Secrets", the band had reached their limit of tolerance for Barretts behaviour and abuse of substances such as LSD and released him from the band.
He was replaced by David Gilmour, with Roger Waters taking over most of the songwriting duties for the band.
In the following decades, Pink Floyd went on to become one of the biggest bands of all time. They released 14 studio albums and another 4 live albums including best-sellers Dark Side of The Moon (1973), Wish You Were Here (1975), and The Wall (1979).
During these years they became pioneers of the concept album, creating an immense psychedelic experience for anyone daring enough to listen. Yet behind the scenes, things were not all that they appeared to be.
Humble Beginnings
David Gilmour and Syd Barrett met in passing around 14 or 15 years of age, far before Pink Floyd existed, while on recreation around Cambridge.
And after attending school there with Gilmour, and fellow musician Roger Waters, Barrett managed to win a scholarship to a well-known London art school.
By the time he reached his mid-teens he'd acquired the nickname "Syd" based on a reference to Sid Barrett, a Cambridge-based drummer.
While in London, Waters invited Syd to join him and other musicians who had been going by the names of Sigma 6, The Tea Set, and The Abdabs.
Barrett joined one of the final groups which also featured Waters (bass), Nick Mason (drums) and Rick Wright (keyboard).
At this point, Barrett renamed the group to 'The Pink Floyd Sound' which juxtaposed the names of Pink Anderson and Floyd Council, two blues musicians that he'd just read about.
Pink Floyd: The Early Years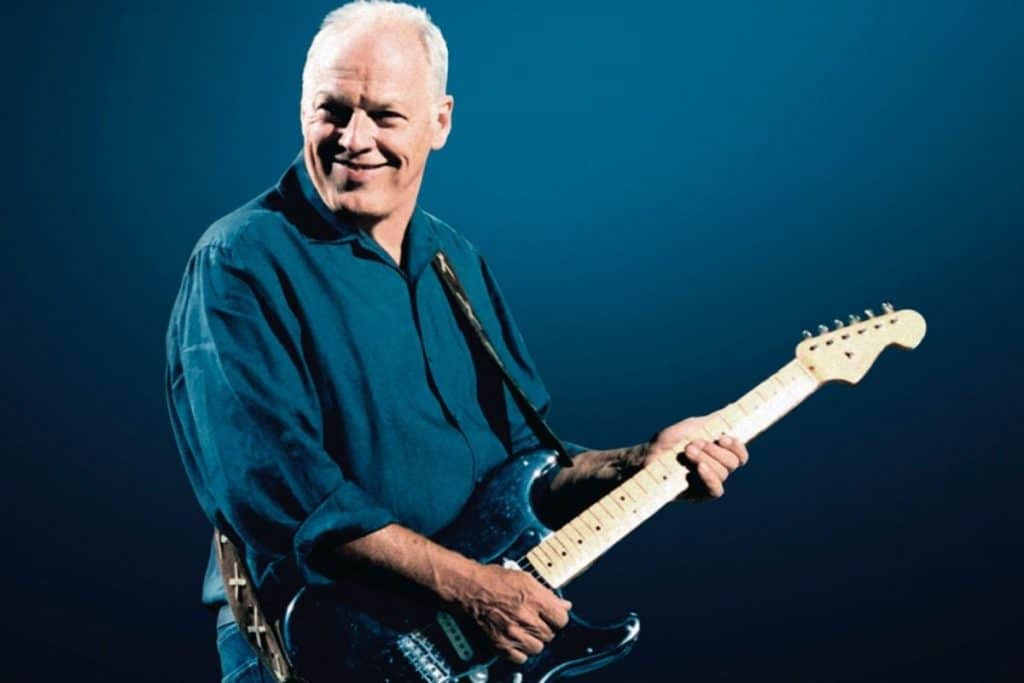 By 1966, the band had shortened their name to become Pink Floyd. They were also quickly finding gigs in and around London, where they were soon swapping edgy covers for original, highly experimental Barrett-written material.
After being signed to the legendary EMI Records in early 1967, it wasn't long until Pink Floyd began to establish themselves as the leaders of a new wave in London's psychedelic underground.
Under this guise they released a single titled Arnold Layne. With a stunning original sound and groundbreaking lyrics, this track really helped to put the band on the map.
The Side Effects Of Fame
The pressures Barrett faced in the wake of this newfound fame and recognition were considerable, especially if you look at the insane chain of events that took place in 1967.
Barrett's musical creativity had peaked earlier that year with the release of Pink Floyd's masterpiece of a debut album, The Piper At The Gates Of Dawn (1967) the only album he ever completed with the band.
He wrote almost the entire album on his own, which gave it its distinctive edginess.
During this time not only was Barrett the embodiment of the quintessential rock band frontman, but he was also feeling the pressures associated with being both the creative anchor and driving force behind the band's eccentric, warped sound.
It's no doubt that his creative mind was starting to be worn down with the burden of fame.
It's also important to note that Barrett was also an extravagant LSD-user during this time, which had been noted by people surrounding Barrett in the early months of 1967.
He'd also begun to explore his avant-garde role on stage, thriving on the psychedelic sounds of the music, and also capitalizing on the rave culture at the time.
The Consequences Of Barrett's Behavior
Barrett continued to behave unpredictably through into the latter months of 1967, with several of Barretts friends, family and band members reporting that we had become distant, went missing for weeks at a time and struggled to recognize people that he knew well.
His performance with the band began to suffer, at times he would play the same chord repeatedly, or simply play nothing at all. While playing a gig in Santa Monica, he slowly detuned his guitar throughout the performance.
As a result of his erratic behaviour and mental state, in the first few months of 1968 Dave Gilmour was asked to step in and join Pink Floyd as another guitarist, he was billed as just another band member, but it is evident that he was a backup should Barretts condition continue to deteriorate.
Unfortunately it did.
There was definitive tension between Gilmour and Barrett thanks to this new dynamic. It was so bad that it actually began to interfere with live performances During several shows, Gimour was playing and singing his parts, while Barrett wandered around aimlessly on stage.A
After several shows dealing with the difficulties of his behaviour, the band decided that enough was enough.
While driving to a concert in 1968, they made the decision to simply drive past Barretts house and not pick him up for the gig. Richard Wright was living with Barrett at the time and would explain his long absences from the house while performing with the band by saying that we was going out to buy cigarettes.
Barrett was unable to comprehend the length of time that had elapsed and was often found in the same position that Wright left him in when he left the house hours earlier.
It later came to light that friends of Barrett had been spiking his coffee with LSD almost daily, leaving him in a constant hallucinogenic state, a never ending trip.
Family Interference
According to various accounts of Pink Floyd members, Barretts family had made it clear that they weren't permitted to talk to or visit Syd Barrett after forcing him to leave the band.
This was primarily because his family reported that any news surrounding Pink Floyd or its members would have hurt his mental state far too much.
In a 1996 interview, it was revealed that Barrett's mother personally requested for he and the other band members to halt communication with her son because every time he saw or heard something related to Pink Floyd, he would enter a long period of depression.
So, to protect Barrett's mental and physical health, the band abided by these wishes and ceased all contact with immediate effect.
Although the remaining Pink Floyd members felt guilty for removing Barrett from the band that he co-founded, named, and led during their pivotal early years, they viewed it as a necessary step in their career.
This decision was due to an overwhelming concern for Barrett's severe mental health decline.
Despite this, Waters, Gilmour, and Wright remained big admirers of Barrett's creativity, writing the song Shine On You Crazy Diamond (1975) in honor of him. This was after years of no contact with their ex-bandmate.
Syd Barrett Crashes David Gilmours Wedding Day
In 1970, Richard Wright, David Gilmour, and Roger Waters Helped Barrett to help produce his two solo studio albums; "The Madcap Laughs" and "Barrett".
But the final time any of the band saw Syd Barrett in person before his death in 2006 when he crashed the Wish You Were Here sessions based at Abbey Road Studios in 1975 for a pseudo reunion with his ex-bandmates.
When Barrett showed up, he was completely unrecognizable. He was bloated and mentally checked out; a shell of the visionary who had previously guided the band to its early success.
He was even confused as a crew member, yet it was David Gilmour who managed to eventually identify him.
In a strange twist of fate, this was also Gilmour's wedding day, so it might be no surprise for you to find out that Barrett wandered directly into the guitarist's wedding reception at EMI.
He then left without notifying anyone, and disappeared as quickly as he'd arrived into the studios.
The whole experience had a profound impact on Gilmour and the rest of the band. When the 80s came around, it was clear that there wouldn't be any additional communication from the former rock star.
Gilmour expressed the desire to see Barrett again in an interview just a couple of months before Syd's death, but that unfortunately never came to fruition.
In other interviews, he has also touched on why he and all the other Pink Floyd members never spoke to Barrett again. Unfortunately, we will never truly know exactly what went on to cause such a rift.
The After Effects
Syd Barrett moved back to Cambridge in 1981 to live in his mother's house. He also chose to re-establish himself using his birth name, Roger.
Syd Barrett's actions while in the band (and afterwards) clearly demonstrate the true scope of his true mental health struggles.
There isn't much information about what Barrett got up to in the last 30 years of his life, but we do know that he never had children or got married, and he never found a stable job.
Instead, he spent quite a bit of time in and out of psychiatric hospitals. Unfortunately he wasn't sectioned nor prescribed medication to help him begin to heal.
He later died in 2006 due to complications from diabetes.
The Impact On Pink Floyd Of Syd Barrett And David Gilmour
Undoubtably, Barrett was the driving force when forming the band initially and setting the tone for their distinctive, psychedelic style of music. While only involved directly with their debut album, his vision for Pink Floyd was a huge part of their inital success.
And without Gilmour taking over for Barrett in the band, we wouldn't have been gifted with iconic conceptual albums that include The Wall (1979), and Animals (1977) or soundscapes such as 2001: A Space Odyssey (1968) which was heavily influenced by Pink Floyd's psychedelic approach to music.
A world without Pink Floyd, and their influence on countless bands, is a world we wouldn't want to live in, so we at Rocks Off Magazine give thanks to both Syd Barrett and David Gilmour for their contributions to music.
For an in depth look at Pink Floyd through David Gilmour's eyes, check out the interview below with Director John Eddington.