From the famous 1960s protest anthems that helped make him a star to his masterpieces throughout the 70s, 80s, and beyond, Bob Dylan is like no other songwriter that has ever lived.
World-renowned for producing a vast range of profound music, it could be argued that no other songwriter will ever reach his legendary lyrical status again. Widely regarded as the best at his craft, Dylan wrote and released an astonishing 600 songs during his 60-year career.
Amongst these hits are tracks such as "Blowin' In The Wind", "Knockin' On Heaven's Door", and "Hurricane". These are just a few examples of songs that helped Bob Dylan define his career, but today, we want more!
In this post, we've compiled a list of the best Bob Dylan songs that came to define his career. The songs on our list are the cream of the crop when it comes to defining Bob Dylan as one of the greatest composers of poetic, storytelling music of all time.
Without further ado, let's begin!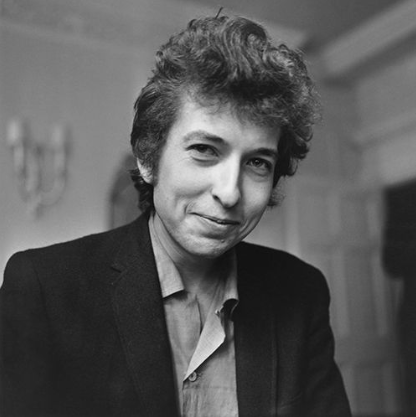 Who Is Bob Dylan?
Bob Dylan is an American singer-songwriter, born in Duluth, Minnesota in 1941. Widely regarded as one of the greatest musicians of all time, Dylan has been an important figure in popular culture during his 60-year career.
He has sold more than 125 million records worldwide making him one of the best-selling artists of all time. During his extensive career, he has accumulated numerous awards including a Golden Globe, an Academy Award, and the Presidential Medal of Freedom.
Dylan was even awarded the Nobel Prize in Literature in 2016. Aside from his music, Dylan has also published multiple books, paintings, and drawings, some of which are exhibited in major art galleries. 
---
RELATED: What Are The Most Popular Imagine Dragons Songs?
---
The Best Bob Dylan Songs Of All Time
1. "Song To Woody"
If there was one song that helped Dylan put his name on the map it was "Song To Woody". "Song To Woody" was essentially the original track on Dylan's debut album Bob Dylan, which was released in 1962.
This song is a homage to Bob Dylan's hero, Woody Guthrie. Bob Dylan's debut album did include a number of covers and traditional songs, but "Song To Woody" definitely went on to become the most iconic.
Interestingly, Dylan wrote "Song To Woody" after performing in front of his idol. It was during this performance that Guthrie held up a sign that said "I ain't dead yet".
2. "Blowin' In The Wind"
It was Dylan's "Blowin' In The Wind" track that helped elevate his career. After his debut album, Bob Dylan was somewhat popular, especially in the New York City 1960s folk scene.
However, it was "Blowin' In The Wind" that helped solidify him as one of the best upcoming artists and a future legend.
Dylan released this song in 1963. It was originally released as a single, but it was also included on his album Freewheelin' Bob Dylan.
"Blowin' In The Wind" went on to become an unofficial anthem of the 1960s civil right movement and has been a big hit with artists that have covered it such as Stevie Wonder.
3. "Murder Most Foul"
In 2020, approaching his 80th year, Bob Dylan released yet another masterpiece. This time, he released the wonderful "Murder Most Foul". This song was a huge hit and one that embodied his whole career.
The song covered everything from his profound sense of place within society and his deliverance of music to his long-lasting, and dedicated love of the art. Through this powerful song, Dylan tried to deliver a career-long message of comfort, creativity, and hope.
It's fair to say the song hit the mark, with "Murder Most Foul" becoming Dylan's first Billboard chart No. 1 hit. 
---
RELATED: The Road, The Revue & Joni Mitchell
---
4. "Visions Of Johanna"
"Visions Of Johanna" was a breakthrough hit not only for Bob Dylan but for the possibilities of songwriting too. A force to be reckoned with, this song is an account of a woozy New York City night.
Dylan writes in great detail about a girl, despite his mind being set on another. A true masterpiece of obsession, this passionate song changed the way people thought about music. Even the likes of Bono referred to this song as "extraordinary".
Dylan first debuted this single in 1965 to an audience that included poet Allen Ginsberg and ex-paramour Joan Baez. The song was such a hit that he went on to play it every night on his 1966 world tour.
5. "The Times They Are A-Changin
The next song on our list that helped define Bob Dylan's career was "The Times They Are A-Changin". This single is the main track on Dylan's The Times They Are A-Changin album.
First released in 1964, this song helped to cement Dylan's status as a person to be reckoned with in the music scene. Aside from being a fantastic song, "The Times They Are A-Changin" also demonstrated how Dylan was a timeless artist.
Making many take notice, this is one of the songs that helped make Bob Dylan one of the most famous "protest singers" the world has ever seen.
6. "Isis"
Part of the reason for Dylan's success was his ability to connect with different generations of music lovers. He had the impressive ability to keep producing hits time and time again.
One hit Dylan released in his later stages was "Isis". This is an incredibly powerful song that follows someone going through heartbreak. The song beautifully connects with the listener, providing comfort and understanding.
Impressively capturing heartbreak, this song was one of those hits that you could sit and play over and over again. More classic rock than folk, you can find "Isis" on Dylan's Desire album.
---
RELATED: Carolyn Dennis – The Secret Wife Of Bob Dylan
---
7. "Love Sick"
Despite his early success and popularity, Dylan's career somewhat slowed down in the 1980s, with his popularity falling. However, the artist saw an impressive revival and comeback in 1997 with the album Time Out Of Mind.
The biggest hit on this album was "Love Sick". Unleashing this song on the world is arguably one of the best decisions Dylan ever made. It quickly became his biggest hit in years.
A tremendous listen, "Love Sick" is almost morbid at times, but the organ-driven song still went on to be a success.
8. "Like A Rolling Stone"
Many believe "Like A Rolling Stone" to be Bob Dylan's magnum opus. Easily one of Bob Dylan's most popular songs, this single came about after Dylan spent time touring England.
Dylan himself confirmed that the song was written because he was unhappy and tired of the media attention. In fact, according to Dylan, he was ready to quit music altogether. Luckily for us, he didn't.
Instead, he put his frustrations into his music and wrote: "Like A Rolling Stone". This makes the single extremely important and one that defined Dylan's career. It is an iconic chapter in the Bob Dylan story and one that changed music history too.
9. "Man In The Long Black Coat"
Released in 1989, "Man In The Long Black Coat" has somewhat been overshadowed by other Bob Dylan songs. However, it is one that has helped define Dylan as a versatile singer-songwriter.
Why you ask? Well, for a Bob Dylan song, "Man In The Black Coat" was untypically political. Instead, this song is a beautiful hit that offers simplicity and hypnotic writing.
The clever use of interludes, where guitars, a base, and crickets are used acts as a reminder that music exists in silence as much as it does in sound. 
---
RELATED: 10 Songs By The Eages That Take It To The Limit
---
10. "Tangled Up In Blue"
The final Bob Dylan song on this list is "Tangled Up In Blue". "Tangled Up In Blue" is part of Dylan's Blood On The Tracks album. This is arguably Dylan's greatest album to date.
This is one of Dylan's most open and honest songs. Representing one of his most enterprising moments, "Tangled Up In Blue" accurately depicts the end of a relationship with the sweetest efficiency.
He portrays the couple in the song in a vociferous and veracious way. One of the finest songs he has produced, Dylan uses his words wonderfully in this song to create a grounding hit.
Final Thoughts
Bob Dylan is one of, if not the greatest musician to ever live. To this day, his best-selling hits continue to be played and sung by musicians and fans all around the world.
In this post, we looked at the Bob Dylan songs that helped define his career.
As you can see from our list, there are plenty. Now that you've made your way through our list, you should know a lot more about the songs that made Bob Dylan one of the best artists in history.
FAQ's
How Old Is Bob Dylan?
At the time of writing this article (February 2022), Bob Dylan is 81 years old.
Where Is Bob Dylan From?
Bob Dylan did most of his growing up in the city of Hibbing, Minnesota.
How Many Albums Has Bob Dylan Released?
Dylan has been prolific in his songwriting over the years and has released 39 studio albums, 95 singles, 18 notable EP's, 54 music videos, 15 live albums, 17 volumes in The Bootleg Series, 29 compilation albums, 22 box sets, seven soundtracks as main contributor, thirteen music home videos and two non-music home videos.
Where Does Bob Dylan Live?
Bob Dylan lives in a house in Malibu that he bought in 1979 for $105,000!
Where Was Bob Dylan Born?
The folk legend was born in Duluth, Minnesota.
How Tall Is Bob Dylan?
One area where Bob Dylan is slightly below average is his height. He is just over 5'5″, or 169cm.
What Is Bob Dylan's Net Worth?
Bob Dylan has a net worth of approximately $500 million. 
Who Is Bob Dylan Married To?
Although he remains unmarried at this stage, he has had numerous relationships and marriages during his life, including Joan Baez,and Sarah Lownds.
When Was Bob Dylan Born?
Bob Dylan was born on the 24th of May, 1941.