The Beach Boys are considered to be one of the most quintessential groups in music history. They helped to forge a new sound that forever changed pop and rock music.
The band was made up of a group of brothers, as well as their cousin, and a good friend of the family.
The three brothers of the band, the Wilsons, are perhaps best remembered of all members. Brian Wilson, Dennis Wilson, and Carl Wilson all played very different but very vital roles in the band, which not only helped to change popular music forever but also helped to strengthen their familial bond.
However, unfortunately, this familial unit was cut short in December of 1983 when drummer Dennis Wilson passed away, at the young age of 39.
But what was it that actually happened on that fateful day? How did Dennis Wilson end up meeting his unfortunate fate? And what were the events that led up to it?
If you've ever wondered about the final days of Dennis Wilson's life, then you've come to the perfect place, as we've sorted the truth from the fiction to give you an accurate account. Read onward!
Who Was Dennis Wilson?
Dennis Wilson, born on December 4th of 1944 was the lead drummer for the Beach Boys and was a crucial member in helping the band to achieve the unique and iconic sound that catapulted them to superstardom.
Dennis was the middle child of three siblings, two brothers known as Brian and Carl Wilson, who would each perform with Dennis amongst the original Beach Boys lineup.
In fact, Dennis Wilson proved so vital to the Beach Boys due to the fact that he truly was a "Beach Boy".
Dennis loved to spend time at the many beaches of California and was the only active surfer amongst the group.
It is thanks to his passion for the beach and for surfing that the Beach Boys were able to create such a distinct 'surfer' sound that they are so well known for.
Wilson also proved crucial to the band during the writing process. Many of the group's biggest and most well-regarded songs were written by Dennis and after their 1968 album Friends, Dennis had taken over much of the writing duties for the band!
Unfortunately, as part of Dennis' freewheeling lifestyle and personality, he was also very much given to his vices, such as drugs and alcohol, and this led him down a dark path of addiction that soon led to his death.
But what actually happened building up to his unfortunate fate? Let's take a closer look.
Dennis Wilson's Final Years
The Early 1970s – Dennis Goes Too Far
Though the Beach Boys had seen tremendous success across the world for their critically acclaimed albums, including our personal favorite: "Pet Sounds", the tension between the numerous members of the band became truly palpable.
By the 1970s, Dennis was frequently conflicting with other members of the band, and according to biographer David Leaf, Dennis "Was constantly quitting or getting fired and then rejoining."
It was clear that Dennis' individualistic personality was causing tension between him and the rest of the members and that he was finding himself frequently unfulfilled creatively.
As the 1970s moved further onward, Dennis slowly began to become a hindrance for the rest of the band.
Not only did he frequently leave and then rejoin the band numerous times, but he also began to cause them problems that affected their live shows and their recording sessions.
For instance, during the same decade, he managed to injure his hands very severely, so a temporary replacement drummer needed to be found before the Beach Boys' upcoming concerts.
He was temporarily replaced by Ricky Fataar as he continued songwriting.
After the band's 1973 album Holland, Dennis' voice had begun to deteriorate, and he began to engage in numerous antics onstage, such as streaking.
This caused a significant strain on the rest of the band, who came to believe that he was acting out of order and that he needed to take some responsibility.
1977 – Dennis' Solo Album
Unfortunately, the tensions between Dennis and the rest of the Beach Boys would not soon be quelled, as Dennis went on to work on and release his first and only solo record Pacific Ocean Blue.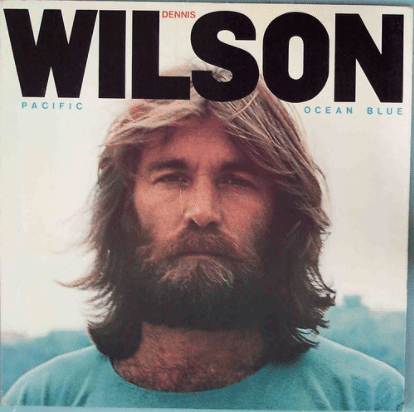 The majority of songs on the album were written during the period in which Dennis could not play drums, and were written in moments of respite when he could avoid the stress of working with the rest of the band.
He released the album in 1977, and though it did not break any performance records, it actually went on to outsell the subsequent two beach boys records released after it.
This led to further tension between Dennis and the rest of the band. In the same year, Dennis declared openly in Rolling Stone magazine that he had left the band, after growing tired of the animosity towards him amongst the rest of the band members.
Dennis felt that the rest of the band was jealous of his success in solo music.
Even Dennis' solo record label began to feel that his behavior was proving unruly and unhelpful. A solo tour was originally planned by his label to help to promote his first solo album, however, his record label very quickly pulled support for the tour upon learning about his unreliable behavior.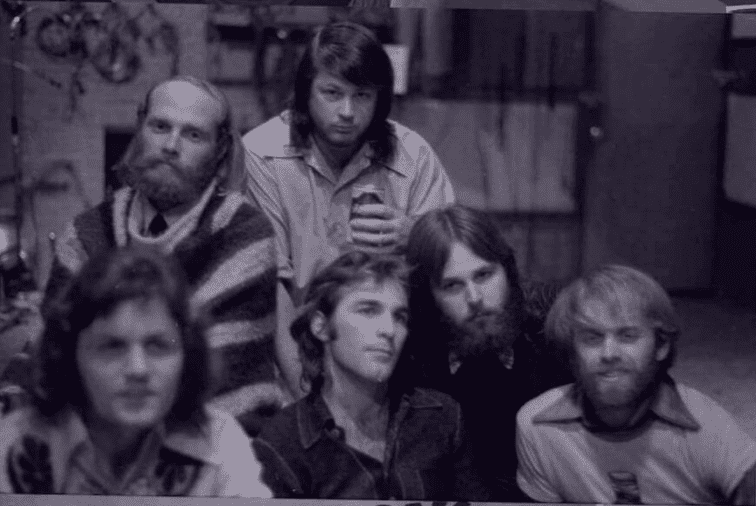 The 1980s – Dennis' Final Years
Things only got worse from here on out. Dennis' behavior continued to be incredibly erratic and unreliable, and he continued to cause a great deal of trouble for the group.
Dennis was accused in 1981 of pressuring his brother Brian into purchasing upwards of $15,000 worth of cocaine.
When this was learned of by Brian's bodyguards and Dennis' cousin and bandmate Stan Love, they assaulted him in his home.
This led Dennis to take restraining orders out against Stan Love and Brian's bodyguards, which further made recording sessions and concerts all the more awkward and tense.
In this same decade, Dennis was also drinking more and more than ever before, which impaired his ability to produce music.
The rest of the Beach Boys continued to pressure Dennis into taking up therapy and rehab to help with his behavioral issues and addictions.
By 1983, Dennis' life had largely spiraled out of control. Not only was he homeless and living the life of a nomad, but he had also been issued an ultimatum by the rest of the Beach Boys to either check himself into rehab or never be allowed to perform with the group again.
He soon did check into rehab but found himself moving from rehab center to rehab center, with neither proving successful in curbing his addictions.
By December 25th of that year, Dennis had officially checked himself out of rehab, and though he had managed to avoid alcohol for much of his time in rehab, he soon found himself taken by his alcoholism yet again.
December 28th, 1983 – Dennis' Final Day
Unfortunately, Dennis would die just a few days after checking himself out of rehab. Dennis died by drowning, after attempting to reclaim items that he had previously thrown into the ocean.
Dennis took to the waters to search for items that once belonged to his ex-wife, and that he had thrown overboard in a fit of rage some years ago as a result of their lengthy divorce.
However, this proved to be an unwise endeavor, as he soon found himself succumbing to shallow-water blackout, which caused him to blackout while still under the water, which led to his drowning.
Dennis' death can be quite easily pinned on his penchant for alcohol. Though Dennis had always had a very wild and expressive personality, he most likely would not have attempted a futile dive if he were not heavily intoxicated.
What Happened To The Beach Boys After Dennis' Death?
Though Dennis' death had quite a significant impact on the rest of the group, the Beach Boys still survived into the future to perform and record new music.
It was likely easier for the band to transition to working without Dennis, as they had already been accustomed to temporarily replacing him during his stays at rehab or as he recovered from injuries.
A funeral for Dennis Wilson was carried out in January of 1984, and Dennis was given a very rare type of burial, in which he was buried within US waters, just off of the California coast.
This was made possible by the intervention of then-president Ronald Reagan, who was a big fan of the group.
At his funeral, the band performed Dennis' solo song Farewell My Friend, and the band stated that Dennis would have wanted the band to continue and that his spirit will endure through their music.
What Was Dennis Wilson's Relationship To Charles Manson?
Though Charles Manson did not play a direct hand in Dennis Wilson's death, many people erroneously believe that he did.
Regardless, the two did share a friendship, and this has long been very mysterious to many Beach Boys fans, and even more casual fans.
Dennis first met Manson in the year 1968, after he had picked up two female hitchhikers and dropped them off at their destination.
He ended up picking up the girls twice within a short period of time, and this was when he first heard of Manson when the two girls mentioned that he was their guru.
Wilson, after returning home from a recording session, found Manson outside of his home, on his driveway.
Manson had already invited himself and numerous girls in. Both Wilson and Manson soon struck up a strong bond of friendship, and Wilson even invited Manson into a recording studio to record music that has still yet to ever be released.
However, it soon became clear to Wilson that Manson was a dangerous man, and after suffering numerous threats from Manson himself, Wilson began to live in fear of what Manson might do.
Manson even threatened Wilson's own children by showing him a silver bullet before attacking him viciously.
Though Wilson wanted nothing more to do with Manson after learning about his many killings, he was too afraid to report any of it to the police, and his relationship with Manson died with him and was only ever divulged by other members of the band who were aware of their relationship.
To Conclude
Unfortunately, though Dennis Wilson proved completely invaluable to the Beach Boys, his story ended very quickly, at the young age of 39, and his relationship with the rest of the band was incredibly soured before he met his unfortunate demise.
Many of the Beach Boys members, including Brian Wilson himself have gone on to impart the dangers of drugs and alcohol, and that too much indulgence in both substances has led to numerous issues within his life.
Dennis Wilson was a wild and free spirit who helped to create some of the most influential music of all time, but his love for debauchery soon led to his untimely death, a fate that could very easily have been avoided.
Did Dennis Wilson Marry His Cousin?
No. Dennis Wilson did not marry his cousin. Unfortunately, he did end up in a relationship with his cousin's illegitimate daughter, who was only 16 at the time.
They soon married when she turned 18, in 1983. It is largely believed that Wilson married her to get back at Mike Love, with whom he had a fraught relationship.
What Happened To Carl Wilson?
Carl Wilson, unfortunately, died at the age of 51 in 1998, due to complications with lung cancer.
Did Dennis Wilson Date Christine McVie?
Yes. The two struck up an intimate relationship in the year 1978, which lasted until 1982 when Wilson met Shawn Marie Love.
How Many Beach Boys Are Still Alive?
There are four original members of the Beach Boys still alive.
Frontman Mike Love, 79; Singer/Songwriter Brian Wilson, 77; and guitarists Al Jardine, 77, and David Marks, 71.
How Did Dennis Wilson Die?
Dennis Wilson died tragically by drowning while looking for items he had previously thrown in the water in anger after his divorce.
How Old Was Dennis Wilson When He Died?
Dennis Wilson was only 39 when he died.
For a visual look into what happened to Brian Wilson, check out this video from Daze with Jordan the Lion.
Other Musicians Taken Too Soon
The tragic plane crash that claimed John Denver
What really happened to Sam Cooke at the Hacienda Motel?