Everyone knows Eddie Vedder, the gravel-voiced sage of grunge, a guy who made flannel shirts and combat boots the uniform of a generation. As the frontman of Pearl Jam, Vedder has been more than just a singer; he's been the very embodiment of grunge's soul-searching, anti-establishment ethos. But don't let the disheveled look or the introspective lyrics fool you.
Vedder's knack for crafting anthems that resonate with the masses has translated into serious coin. We're talking album sales in the tens of millions, sold-out global tours, and even a fruitful solo career that's far from just a side gig.
In a world where rock stars are supposed to burn out or fade away, Vedder has done neither. Instead, he's turned grunge into a goldmine, amassing a fortune that might just make you think twice about the profitability of teen angst and existential dilemmas.
Early Life Of The Pearl Jam Frontman
Before he became the enigmatic, flannel-clad poet of the grunge era, Eddie Vedder was just another kid growing up in Evanston, Illinois. Born Edward Louis Severson III on December 23, 1964, his upbringing was a bit on the complicated side. After his parents divorced, he was raised believing his stepfather was his biological dad, a revelation that later fueled some of Pearl Jam's most soul-stirring hits.
Vedder's early years were steeped in rock 'n' roll, thanks to a job as a night attendant at a local drugstore that allowed him to spin records while doing the graveyard shift. School was never his jam, but music—now that was a subject he could sink his teeth into.
He bounced around various bands during his teens, playing in the San Diego area where he later relocated. Yet, it wasn't until he got his hands on a demo tape from a Seattle-based band in need of a lead singer that his course was set.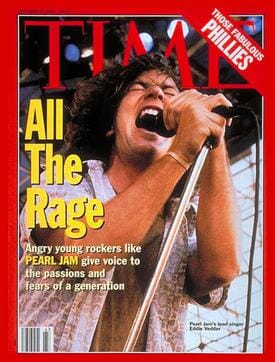 That tape would be the genesis of what would become Pearl Jam's debut album, "Ten," catapulting Vedder from obscurity to the voice of a disenchanted generation.
This early period set the stage for Vedder's blend of introspective lyricism and explosive stage presence, elements that would not only make him a rock icon but also a commercial juggernaut. The guy who once recorded vocals in a makeshift studio while surfing waves of teenage angst would go on to ride a tsunami of rock stardom—all the way to the bank.
Eddie Vedder Strikes a Grunge Goldmine
Pearl Jam burst onto the scene in the early '90s as part of Seattle's grunge trifecta, alongside Nirvana and Soundgarden. Their debut album "Ten" didn't just break the mold; it smashed it to smithereens. Songs like "Alive" and "Jeremy" became anthems of a disenchanted youth, and it didn't take long for the record to soar past the multi-platinum mark.
But what's more intriguing is the band's resilience. While many of their grunge counterparts faded into obscurity or tragedy, Pearl Jam navigated the stormy waters of fame with a pirate's grit.
And let's not forget their live shows, a fan's paradise and a cash cow. Vedder and Co. turned concerts into experiences, long before 'experience' became a marketing buzzword. With setlists that change every night and marathon-length performances, Pearl Jam created a die-hard fan base willing to travel the globe and pay top dollar for a piece of the magic.
Besides album sales and killer live shows, Pearl Jam also cashed in on merchandise and special releases. Remember those bootleg live albums they officially started dropping in 2000? Yeah, those weren't just for fans; they also padded the band's bottom line.
---
RELATED: Tom DeLonge's Fortune : Pop Punk Paid Off
---
Vedder's Solo Ventures
While Eddie Vedder became a household name as the voice of Pearl Jam, he didn't let that box him into a corner. Nope, the man spread his wings and let his talents fly solo—and the payout was pretty sweet too.
You might remember Vedder going unplugged and playing a ukulele way before it was cool. His 2011 solo album "Ukulele Songs" might not have been a chart-buster, but it showcased another facet of his talent and yes, made some tidy earnings along the way.
And then there's his venture into soundtracks, most notably for the movie "Into the Wild," directed by Sean Penn. The album was a critical and commercial hit, and it even snagged Vedder a Golden Globe for the song "Guaranteed."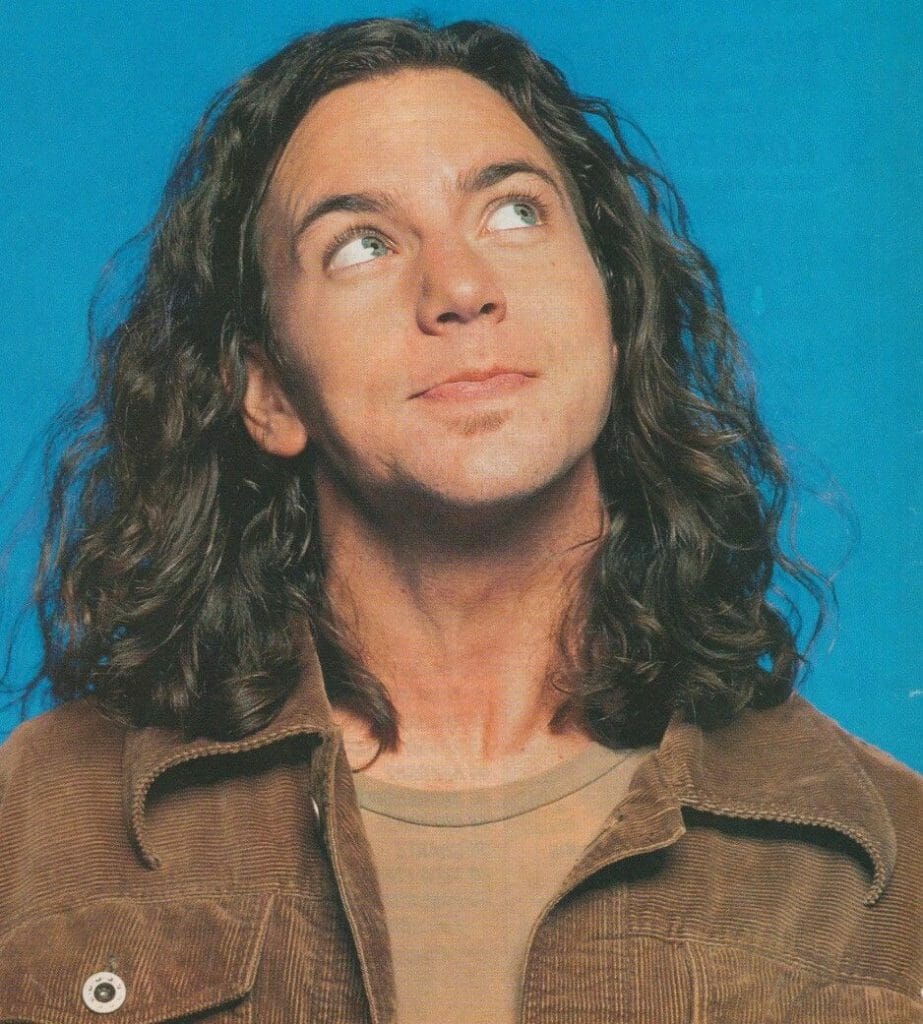 Let's not overlook his frequent collaborations with other artists and bands, from duets with legends like Pete Townshend and Neil Young to one-off performances with younger acts. Each of these endeavors not only diversified Vedder's musical portfolio but also made him a pretty penny.
Plus, Vedder knows how to turn passion projects into profit. When he's not busy touring with Pearl Jam, he often performs intimate solo gigs. These shows might be a far cry from Pearl Jam's arena-filled spectacles, but they're also often sold out, underlining Vedder's enduring appeal and adding another revenue stream to his growing fortune.
In a nutshell, Vedder's solo ventures prove that when it comes to making money in the music biz, it helps to have a diverse set of skills—and the willingness to use them.
Philanthropy & Investments
Eddie Vedder isn't just stacking Benjamins for the heck of it; the guy knows how to give back and invest smartly. Ever heard of the Vitalogy Foundation? Vedder and his Pearl Jam bandmates kicked this off, and it's funneled millions to nonprofit organizations ranging from community health to environmental causes. That might not be fattening Vedder's wallet, but it's a solid investment in karma, if you ask me.
But let's talk about where else his money is growing. Vedder's investment game goes beyond a 401(k). He's been notably private about his investment portfolio, but whispers in the industry suggest he's into real estate and has dabbled in tech stocks. Given how shrewd the man seems, it's not a stretch to think he's making savvy moves in the market.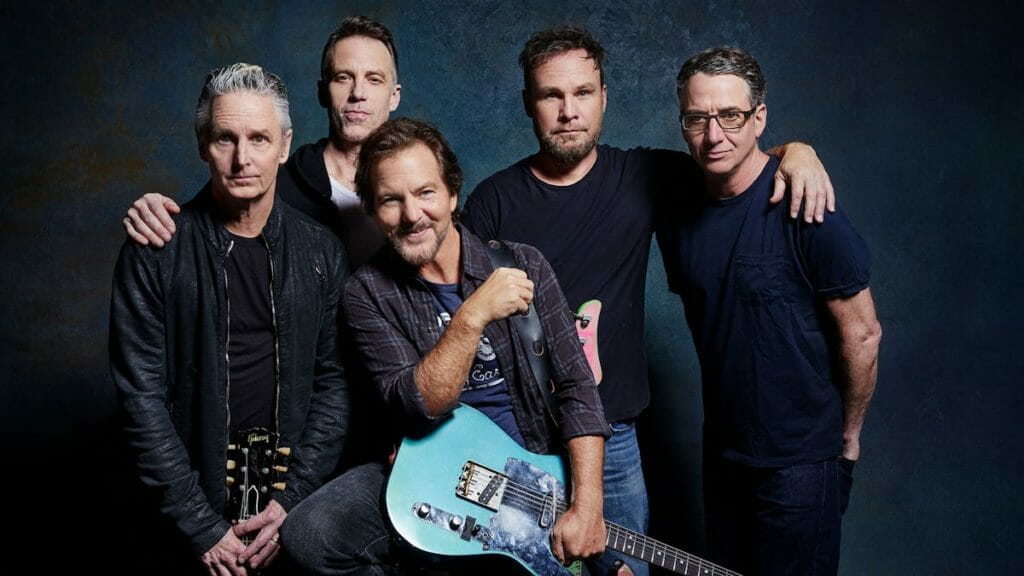 And it's not just the stock market and real estate; Vedder also cashes in on memorabilia. You'd be surprised how much a signed guitar or lyric sheet can fetch in an auction, especially when it's for a good cause. Every signed piece of Pearl Jam or Vedder paraphernalia is a small addition to his financial empire, even if much of it goes to philanthropy.
So, whether it's flipping properties, trading stocks, or auctioning off that vintage flannel from the '90s, Vedder knows the ropes when it comes to making his money work for him, all while staying true to his values and giving back to the causes close to his heart. It's like the guy has turned the art of living into a profitable business model.
---
RELATED: Tommy Lee's Motley Money
---
Eddie Vedder's Current Net Worth
The number everyone's been waiting for. As of the latest figures, Eddie Vedder's net worth is estimated to be a cool $100 million. That's right, nine figures. This isn't pocket change; it's the kind of money that screams, "I've had a major impact on the music scene and beyond."
Pearl Jam's enduring popularity, combined with Vedder's solo projects, philanthropy, and investments, have helped him accumulate this jaw-dropping figure. Album sales, sold-out tours, merch, licensing deals—you name it, Vedder's got his hands in it. And let's not forget that his iconic voice is one of the most instantly recognizable in the business, making him a hot commodity for anything from film soundtracks to exclusive live performances.
But what's most intriguing is how Vedder seems relatively unfazed by all this wealth. He's not flashing bling or making headlines with extravagant purchases. Instead, he's maintained a pretty grounded lifestyle, at least as grounded as a rock icon can be. And hey, that's another form of wealth, isn't it? The kind that doesn't show up in the bank but still counts for a lot.
Final Thoughts On Eddie Vedder's Net Worth
In the grand tapestry of rock 'n' roll, Eddie Vedder stands out as a true renaissance man—poetic, political, and undeniably profitable. From the angst-ridden verses of "Alive" to the soothing strains of his ukulele, Vedder has crafted a career as diverse as it is lucrative.
Even though he's hit the financial jackpot, Vedder's real wealth lies in his lasting impact on fans and the music scene at large. He hasn't just built an empire; he's built a legacy. Whether he's on stage with Pearl Jam, solo, or championing a cause, he's doing it with the same fervor he had when he first picked up a mic.
And so, we sum up the saga of Eddie Vedder, a man whose voice became the soundtrack for a generation and whose net worth shows that, sometimes, nice guys don't finish last; they just get richer.
---
READ NEXT: Being Joan Jett Paid Well
---