To encapsulate the genius of Prince in a list is a Herculean feat, but we've dared to do it. The enigmatic artist was more than just a musician; he was a cultural force that left an everlasting mark on the landscape of music, and pop culture.
From the seductive allure of "Kiss" to the poignant beauty of "Purple Rain," each Prince track is an experience, a multi-layered tapestry of sound and emotion.
In this article, we peel back the purple curtain to explore the masterful intricacies that make these songs undying classics. So put on your raspberry beret and buckle up: we're diving deep into the sonic universe of a legend. Prepare to go crazy.
Counting Down Prince's Best Songs: From The Bottom To The Top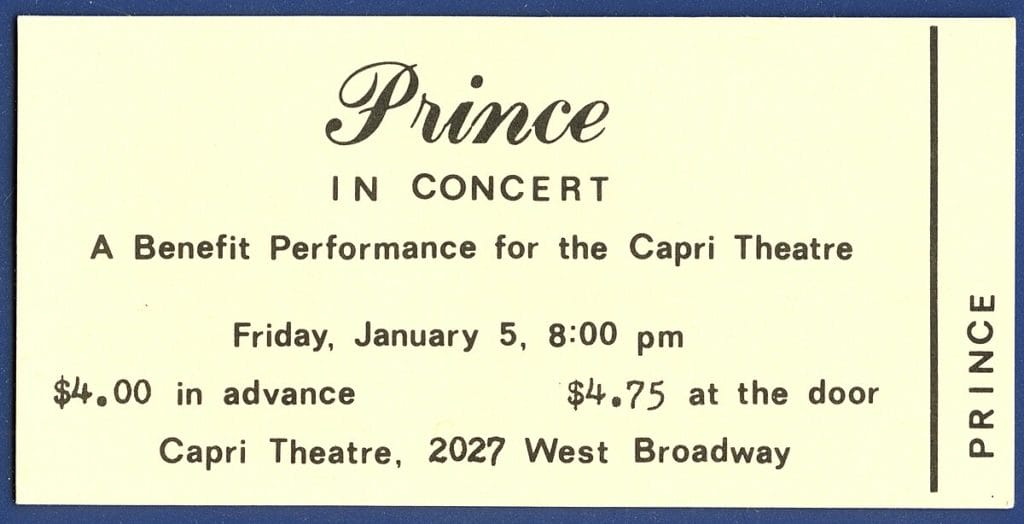 30. "Diamonds and Pearls," Diamonds and Pearls, 1991
"Diamonds and Pearls," is a romantic opus that could easily serve as the soundtrack to any heartfelt love story. Not only did it cash in commercially, but its layered fabric of gospel-tinged harmonies and soulful crescendos make it resonate beyond mere charts and numbers. You can almost hear the church choir in the background as Prince croons about life's most precious treasures—love being chief among them.
Many of Prince's iconic tracks were conceived in his creative sanctuary, Paisley Park. For an in-depth exploration of this legendary space, see our feature on Paisley Park here.
29. "I Would Die 4 U," Purple Rain, 1984
When Prince belted out "I Would Die 4 U," he wasn't just talking about romantic love; he was shouting it from the bottom of his soul. Elevating the song's theme from mere devotion to almost biblical levels, Prince's unflinching gaze into the mysteries of the heart transformed this track into a sacred hymn for the lovelorn. The synth-draped backdrop amplifies its ethereal message, showcasing Prince's gift for universalizing the deeply personal.
28. "Alphabet St.," Lovesexy, 1988
In "Alphabet St.," Prince is your funky tour guide through a landscape where rock meets rhythm. The infectious bassline could almost be a character in itself, interplaying seamlessly with Prince's sultry vocals. It's a tantalizing cruise down a boulevard of genres, flaunting Prince's ability to keep his sound as eclectic as his wardrobe.
27. "7," Love Symbol Album, 1992
"7" is as mystifying as it is magnetic. The song touches on ancient prophecies, binding them to an unmistakably modern groove. By melding Middle Eastern scales with Western beats, Prince achieves a sonic pilgrimage, transporting listeners to an esoteric realm only he could envision.
26. "The Beautiful Ones," Purple Rain, 1984
If vulnerability had a voice, it would sing "The Beautiful Ones." As the piano reverberates, Prince lays his soul bare, letting his soaring vocals deliver each heartfelt syllable. It's an emotional rollercoaster, and you're not just a passenger; you're a confidante.

25. "Cream," Diamonds and Pearls, 1991
"Cream" is nothing short of a victory lap for Prince. He's at his strutting best here, essentially singing his own praises to a seductive beat. In less capable hands, this might have come off as hubris. But with Prince, it's an irresistible invitation to celebrate his genius right along with him.
24. "Dirty Mind," Dirty Mind, 1980
This is where Prince broke the mold. "Dirty Mind" isn't just a song; it's a manifesto that heralded a new age of sexual liberation. Fueled by a seamless amalgamation of funk and new wave, this provocative anthem showed the world that pop music could be both daring and danceable.
23. "Delirious," 1999, 1982
"Delirious" captures Prince at his most playful, blending rockabilly twang with electronic panache. It's as if Elvis and Kraftwerk had a love child, and Prince was its whimsical godfather. The synthesized notes act as a jubilant counterpoint to the track's retro vibes, epitomizing Prince's knack for genre-bending brilliance.
22. "Thieves in the Temple," Graffiti Bridge, 1990
Delving into the darker recesses of the human experience, "Thieves in the Temple" is a siren's call to the forlorn. With a melody as haunting as its subject matter, the song captures the agony of betrayal in a tune so captivating, it's almost an act of musical alchemy.
21. "U Got The Look," Sign o' the Times, 1987
Channeling the decade's extravagance, "U Got The Look" is the ultimate '80s jam. Pairing with Sheena Easton, Prince delivers a duet dripping in sexual tension, wrapped in a glossy, funk-infused bow. The neon glamour of the era might have faded, but this song still gleams with undiminished luster.
---
You Might Like: Led Zeppelin's Greatest Hits
---
20. "Controversy," Controversy, 1981
If you've ever danced while questioning societal norms, chances are you were grooving to "Controversy." It's Prince at his most philosophical, dressed up in an irresistible dance beat. The song gyrates around issues like race, religion, and individuality, making it a rhythmic think piece for the ages.
19. "1999," 1999, 1982
"1999" is more than just a party anthem; it's a clarion call wrapped in a velvet glove of synthesizers and drum machines. As the year it heralded loomed ever closer, this track's deeper, apocalyptic themes emerged from behind its exuberant façade, proving that Prince knew how to make us dance and ponder in equal measure.
18. "Let's Go Crazy," Purple Rain, 1984
"Let's Go Crazy" is the musical equivalent of zero to sixty. Starting with an evocative sermon, it revs up into a full-throttle rock spectacle, underscored by Prince's virtuoso guitar work. It's a five-minute masterclass in how to elevate a party tune into an electrifying anthem for the disaffected.
17. "Raspberry Beret," Around the World in a Day, 1985
Who can forget that vivid "raspberry beret"? This song is a sunny jaunt down memory lane, immortalizing youthful romance with a psychedelic twist. It's like flipping through a sepia-toned photo album, only to find each image bursting into color as you turn the pages.
16. "Sign o' the Times," Sign o' the Times, 1987
"Sign o' the Times" serves as a time capsule of an era, addressing issues from AIDS to drug abuse. Yet its sparse production, focusing on the raw urgency of Prince's voice, keeps it timeless. It's a sonic tapestry of society's ills and hopes, woven together by Prince's lyrical artistry.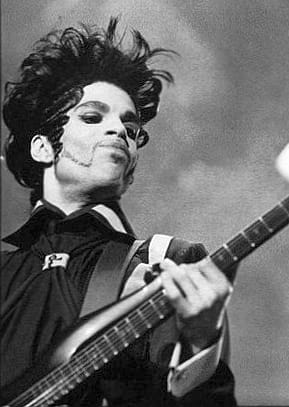 15. "I Could Never Take the Place of Your Man," Sign o' the Times, 1987
This is the song that puts unrequited love to a tune you can actually bob your head to. The melody might be upbeat, but the lyrics capture the melancholy of love just out of reach. The juxtaposition makes it an emotional tightrope walk, gracefully executed by the masterful Prince.
14. "Adore," Sign o' the Times, 1987
"Adore" is like that last dance of the evening—slow, intimate, and unforgettable. It's Prince at his most vocally expressive, serving up a tribute to love that's as sincere as it is beautifully rendered. When the last note fades away, you're left with the kind of aching joy only true love—or a true artist—can deliver.
Interestingly, Prince's emotional depth in songs like these may have been influenced by key personal relationships, such as his marriage to Manuela Testolini.
13. "Little Red Corvette," 1999, 1982
Sleek, sexy, and full-throttle, "Little Red Corvette" drives home its message with the finesse of a luxury sports car. Lacedwith innuendo and revved up by a pulsing beat, this iconic track epitomizes Prince's ability to combine sensuality with poignant life observations, without missing a beat—or a heart.
12. "When Doves Cry," Purple Rain, 1984
"If you will, so will I," sings Prince, and we willingly follow him into the emotional labyrinth that is "When Doves Cry." Its haunting, distorted guitar and ethereal vocals create a stark yet sumptuous tableau. If ever a song could capture the sublime torture of love, it's this one.
11. "Take Me With U," Purple Rain, 1984
A duet with Apollonia Kotero, "Take Me With U" paints a picture of escapism that's so vivid, you can practically feel the wind in your hair. It's romantic without being saccharine, and hopeful without delusion. Above all, it's a masterstroke of pop sensibilities meeting emotional depth.
---
You Might Like: Motley Crue's Best Work
---
10. "Kiss," Parade, 1986
"Kiss" is proof that less is more. With its stripped-down arrangement, it packs a punch that's as sexy as it is simple. Falsetto never sounded so good, or so suggestive. It's Prince reminding us that true magnetism needs no embellishment.
9. "Starfish and Coffee," Sign o' the Times, 1987
One of Prince's more whimsical works, "Starfish and Coffee" is a nostalgic trip back to childhood, colored by the eccentricities that make life worth living. It's a song that revels in life's simple pleasures, delivered with a complexity only Prince could muster.
8. "If I Was Your Girlfriend," Sign o' the Times, 1987
Exploring gender roles and intimacy, "If I Was Your Girlfriend" is a tender, thought-provoking piece that defies categorization. It's not just a love song—it's a psychological exploration adorned in a musical tapestry so rich, you forget you're being schooled.
7. "I Wanna Be Your Lover," Prince, 1979
This early hit announces Prince as a force of funk, soul, and endless charisma. "I Wanna Be Your Lover" showcases the unrefined energy that would come to define Prince's expansive career. It's raw, it's infectious, and it promises a future icon in the making.
6. "Ballad of Dorothy Parker," Sign o' the Times, 1987
Blurring the lines between reality and imagination, this unconventional ballad is a narrative delight. Its dreamlike lyrics intertwine with an equally surreal soundscape, encapsulating the enigmatic allure Prince was famous for.
5. "Darling Nikki," Purple Rain, 1984
For its time, "Darling Nikki" was the epitome of scandalous—and that's precisely what made it unforgettable. As much a social lightning rod as a song, it broke down barriers, both musical and moral, daring listeners to experience Prince's world in all its controversial glory.
4. "Nothing Compares 2 U," 1993 (Originally by Sinead O'Connor)
Though Sinead O'Connor's version gained mainstream success, Prince's original rendition remains a hauntingly beautiful testament to his songwriting prowess. It's a tear-jerker for the ages, proving that sometimes the most profound emotions are best expressed through simplicity.
3. "Erotic City," B-Side to "Let's Go Crazy," 1984
If Prince had a secret lair, it would probably sound like "Erotic City." It's an audacious, almost otherworldly exploration of lust and longing, wrapped in an undulating groove. You don't just listen to "Erotic City"—you experience it.
2. "Purple Rain," Purple Rain, 1984
Ah, "Purple Rain"—the magnum opus. This anthem has swayed crowds, ignited lighters, and perhaps even mended a broken heart or two. It's a monumental fusion of rock, gospel, and soul that transcends genre, solidifying Prince's legacy as one of music's most versatile talents.
1. "Sign o' the Times," Sign o' the Times, 1987
To call "Sign o' the Times" a masterpiece would be an understatement—it's a manifesto for an era and a timeless piece of art. Sparse, haunting, yet oddly uplifting, it encapsulates Prince at his most socially conscious and musically inventive. It is, in essence, the epitome of Prince—a multidimensional icon whose genius remains inimitable.
Final Thoughts On The Very Best Prince Songs
And there you have it—our curated anthology of Prince's most transcendent works. From his early beginnings to his untimely end, Prince's enigmatic brilliance has left an indelible imprint on the very fabric of music history. But what we've learned is that in trying to sum up Prince's influence, words can often fall short. His music lives on, echoing in the hollows of our hearts, filling us with that ineffable sensation only he could evoke. Through it all, his artistry remains, resolutely, a sign of the times.
---
Read Next: Remembering The Unique Brilliance Of "Hee Haw"
---