Joe Dassin's early life was one of Hollywood glamour and material prosperity. He was born in 1938, son of acclaimed film noir director Julius "Jules" Dassin. Jules' efforts included black and white masterpieces of suspense like Brute Force and The Naked City.
The family lived between New York and Los Angeles. With his high-profile moviemaking father and concert violinist mother Béatrice Launer, Joe's life was instilled with culture and sophistication.
But the comfortable lives of the Dassins were to be irreparably shaken in 1950 when Joe was twelve years old. His father Jules was in the middle of directing what would eventually be another highly acclaimed noir film, Night and the City when he fell victim to the Hollywood blacklist on account of his purported communist sympathies.
All at once, the rug was pulled from under young Joe. The family hot-footed it to Europe, and things would never be the same again.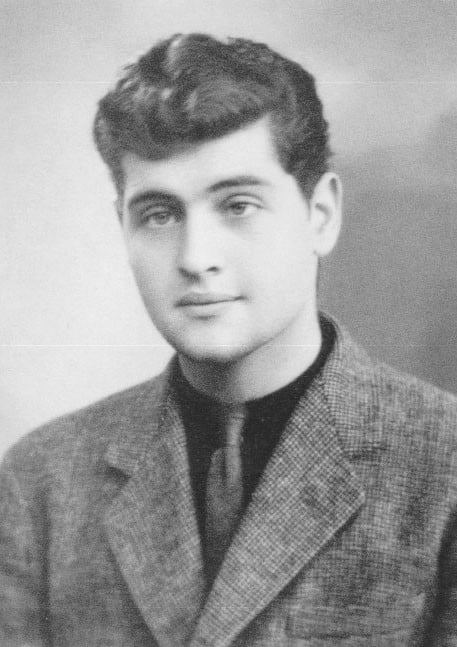 Joe Dassin – Early Life
Joseph Ira Dassin came of age in Switzerland, though in fact, his family had a tendency to stay on the move, and never settled in one location for very long. Interestingly, it was around this time that he made his first foray into the music business.
It was thanks to his father, who gave his son a small role in his 1959 French-Italian movie La Loi or The Law. The film starred Gina Lollobrigida and Marcello Mastroianni, and Lollobrigida recorded a promotional single for the movie soundtrack.
Joe sang the b-side, but at this point, it did not seem that a music career was on the cards. He was still young and had not yet finished receiving his education.
Joe Dassin studied at the International School of Geneva. When he reached age nineteen he upped sticks and returned to the United States to attend college. He wound up at the University of Michigan in Ann Arbor. It was there he completed both an undergraduate and a postgraduate degree in anthropology.
Embed from Getty Images
In his spare time, Joe worked as a radio DJ. Along with another French-speaking student, he started to sing folk songs and various compositions from French singer-songwriter and poet, Georges Brassens.
On completing his studies, Joe wandered for a while and wound up back in Europe, in France this time. His father was gradually beginning to rebuild his shattered film career and was making inroads on the European cinema scene.
At the same time, Joe was also becoming involved in the film and entertainment industry. He continued his work in radio but also wrote articles for Playboy and The New Yorker on a freelance basis.
At the same time, Joe worked for his father as a technician. He soon gradually began to develop a taste for the spotlight once again. This led him to graduate from behind the scenes to in front of the camera. He became a bit-player in a number of his father's movies. Most notably, the Oscar-winning Topkapi in 1964, where he played the role of "Josef."
Embed from Getty Images
That was the same year that Joe signed a contract with CBS Records, becoming the first French singer to do so. And from there, his career truly took off. He was jokingly referred to as "the most French of Americans" on account of his transcontinental appeal.
Joe Dassin was multilingual and sang in German, Spanish, Italian, Greek, French, and English. This helped to increase his marketability on a global scale. His first studio album, Joe Dassin a New York, was released in 1966, and includes a notable cover version of "Guantanamera."
Maryse Massiera
1966 also happened to be the year that Joe Dassin married Maryse Massiera, just as his music career was gathering momentum. It was actually Maryse that encouraged Joe to record a demo for CBS France back in 1964 before they were married.
His second album came out the following year, Les Deux Mondes de Joe Dassin. It played further on his multi-national reputation, as the A-side featured Joe singing in French while the B-side featured him singing in English.
Embed from Getty Images
Les Champs Elysées and Tragedy
But it was his third album, the eponymously titled Joe Dassin in 1969, which provided him with his first major hit. The album included what was to become one of the signature Joe Dassin songs, "Les Champs Elysées." It became a chart-topper in France and also entered charts in multiple European countries.
After "Les Champs Elysées", Joe's career was riding high. He continued to perform live and to record a string of hit singles. But his personal life was soon to descend into tragedy.
In 1973, his wife Maryse became pregnant with their son, Joshua. However, the baby arrived a full two and a half months early and died five days later. This was cataclysmic for Joe and plunged him into a deep depression which lasted a number of years.
He and Maryse worked hard to restore their marriage to what it had once been, and for a while, it looked as though they had succeeded. Joe continued to record, and released two of his biggest hits in 1975, "L'été Indien" (Indian Summer) and "Et si tu n'existais pas," a French number one.
But in spite of the couple's hard work, their marriage was ultimately unable to survive the trauma of a lost child. They divorced in 1977.
Christine Delvaux
"Et si tu n'existais pas", another hit "À toi", and Joe's other hits sealed his position as one of France's most popular singers. In total, he sold an estimated fifty million albums and recorded over two hundred and fifty songs. And scarcely a few months after his divorce, in January of '78, Joe found love again.
Joe Dassin married his second wife, Christine Delvaux. A son, Jonathan Dassin, was born scarcely nine months later, and Joe managed to recapture the sense of stability and domestic bliss which had long eluded him.
By the late '70s, much of France was hooked on the new disco wave. This led to the birth of a new breed of pop singers. But Joe Dassin kept up, releasing a disco-reggae version of Bob Marley's "No Woman No Cry" called "Si Tu Penses à Moi."
Embed from Getty Images
In 1979, Joe achieved a new milestone in his career when he recorded an album in both French and English. The French release was titled Blue Country while the English was titled Home Made Ice Cream. Both albums featured the same songs, simply sung in different languages.
This seemed to be the start of a bold new phase for him, and one which would propel him to a new level of international fame. Little did he know, these recordings would, in fact, be his last.
Joe Dassin – Death and Legacy
In 1980, while on vacation in Tahiti, Joe Dassin died suddenly. The cause of death was a heart attack, and it was completely unexpected. Tragically, he was survived not only by his wife and two sons but by his parents.
His ineffable charm and smoldering vocal prowess are as potent in his music today as they ever were. Due to the heart attack, his illustrious career was cut short far too soon, but Joseph Ira Dassin leaves behind him an extensive and much-loved body of work.
Similar Stories…