Joe Walsh, also known as Joseph Fidler Walsh, is an American icon known for his contributions to rock music both as a solo artist and as part of the legendary band The Eagles. His rich musical career, characterized by his unique guitar prowess and hit songs like "Rocky Mountain Way," has earned him a spot as one of the greatest guitarists of all time.
It's no secret that public figures' net worths often pique the interest of fans and critics alike. From Walsh's early days in Wichita, his time with the Eagles, to his successful solo career, let's delve into the life and career of this rock 'n' roll powerhouse.
Joseph Fidler Walsh: From Wichita To The Big Stage
Walsh was born in Wichita, Kansas in 1947, and the music bug bit him early in life. It was his mother, a classically trained pianist, who first introduced young Joe to the world of music. This early exposure had a profound impact on Walsh, shaping the course of his life in the years to come.
From a tender age, it was clear that Walsh had a natural inclination towards music. His passion for the craft was evident when he purchased his first guitar at the age of just 10. This was the start of a lifelong relationship with music, one that would take him places he could only dream of.
During the years when he attended Montclair High School, he was not just an average student. Walsh played oboe in his school band, a testament to his dedication and love for music. He also played in various local bands, starting his musical journey with the Nomads. This was a phase of exploration and learning, honing his skills and understanding of music.
Then came 1972 – a year that would prove to be a turning point in Walsh's life. He joined the James Gang, marking the commencement of his professional music career. This was the stage where Walsh's talent began to shine brighter, bringing him into the limelight and catching the attention of the music world.
And so, the young man from Wichita had embarked on his journey to stardom, ready to carve his name in the annals of rock music. Little did he know, this was just the beginning.
The Unforgettable Flight With The Eagles
In 1975, Joe Walsh found his nest among the legendary American rock band, the Eagles, filling the vacancy left by founding member Bernie Leadon. With the stage set for greatness, Walsh did more than just join the band—he infused it with a fresh breath of life and an electrifying energy that helped the Eagles ascend to unparalleled heights.
One cannot talk about the Eagles without mentioning their quintessential hit "Hotel California." A timeless classic, the song resonates with audiences to this day, speaking volumes about the cultural, historical, and aesthetic significance it holds. It's no surprise then that the Library of Congress selected it for preservation in the National Recording Registry.
With Walsh's blistering guitar solos and songwriting prowess, the band's flight of success reached stratospheric levels. The Eagles didn't just sell records—they created a musical legacy, selling over 150 million records globally and becoming one of the world's best-selling bands.
Walsh's influence on the Eagles' sound was not just impressive—it was transformative, earning him well-deserved induction into the Rock and Roll Hall of Fame in 1998.
---
RELATED: Take It To The Limit – 10 Of The Best Eagles Songs
---
Walsh Unleashed: Solo Stardom & Star-Studded Collaborations
Even before Walsh soared with the Eagles, he'd already begun carving out a path for himself as a solo artist. The launch pad for this journey was his 1971 album 'Barnstorm'. And even after becoming an integral part of the Eagles, Walsh never let his solo pursuits fade into the background.
His unforgettable track, "Rocky Mountain Way", from the album 'The Smoker You Drink, The Player You Get' became an anthem for rock enthusiasts worldwide, cementing Walsh's unique imprint in the rock music landscape.
But it wasn't just the Eagles and his solo work that defined Walsh's musical journey. He's been the coveted collaborator for many music legends, sharing the stage with the likes of Ringo Starr and Dan Fogelberg. These collaborations showcased Walsh's versatility and his ability to weave magic across a range of musical styles.
Indeed, whether as a member of one of the world's most iconic bands, a solo artist, or a revered collaborator, Joe Walsh has proven time and again that he is a force to be reckoned with in the music industry.
Beyond the Stage: The Multifaceted Career Of Joe Walsh
Dabbling In The World Of Acting
Joe Walsh's magnetic charm and dynamic personality have found a home not just in the music industry, but also in the sphere of acting. This man of many talents made his silver screen debut in the cult classic "The Blues Brothers," where he popped up for a memorable cameo that surprised and delighted fans.
The fun didn't stop there. Joe also appeared in "RoboCop," a beloved 1980s sci-fi film, further cementing his place in the heart of pop culture. TV audiences were not left out either, as Walsh graced the small screen with a delightful appearance on the popular "Drew Carey Show". In each of these roles, Walsh brought his unique charm and knack for entertainment, proving that his talents extend far beyond the music stage.
Entrepreneurial Endeavors: A Look At Thryv Holdings
Beyond his adventures in acting, Walsh has ventured into the business world, adding an entrepreneurial edge to his already impressive repertoire. He has been linked to Thryv Holdings, a prominent software company.
This association not only showcases his business acumen but also further diversifies his sources of income. It highlights a willingness to embrace different industries and push the boundaries of his career, reminding us that Joe Walsh is more than just an iconic musician – he's a versatile and multitalented individual with a career as rich and diverse as his discography.
Whether it's delivering an electrifying guitar solo, lighting up the screen, or making strategic business decisions, Joe Walsh continues to make his mark, proving that there's much more to him than the stage.
---
RELATED: Did The Long Night At Wrong Beach Cause The Eagles To Break Up?
---
Joe Walsh's Net Worth In 2023 Including Thryv Holdings
Considering his successful music career, acting gigs, and business ventures, it's no surprise that Joe Walsh's net worth is estimated to be around $75 million as of 2023. This figure is a testament to his longevity and influence in the music industry. It combines earnings from his time with the Eagles, his solo career, record producing, acting roles, and his involvement with Thryv Holdings.
When compared to other musicians of his stature, Joe Walsh's net worth holds its own. For instance, his bandmate from the Eagles, Don Henley, is reported to have a similar net worth. It's worth noting that these figures are influenced by several factors, such as individual record sales, songwriting credits, and other ventures outside of music. In Walsh's case, his involvement with Thryv Holdings and acting roles have significantly contributed to his wealth.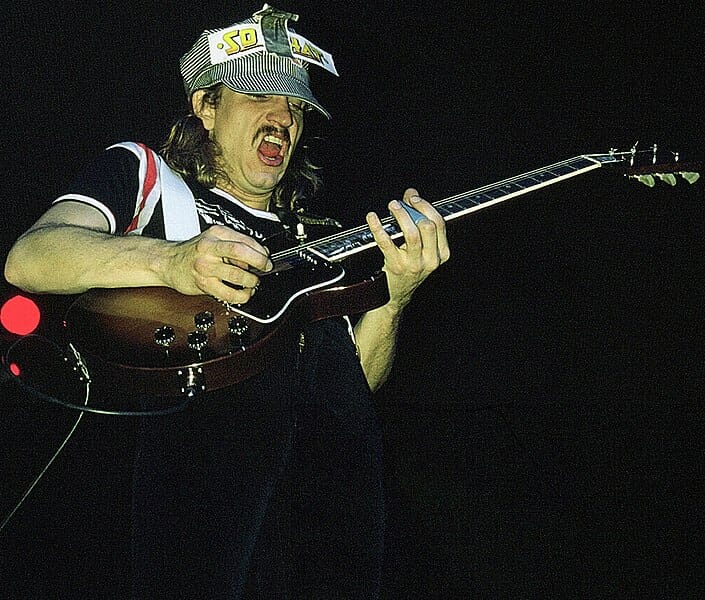 Off Stage: Joe Walsh's Personal Life & Assets
Joe Walsh's life off the stage is as interesting as his career. He was born in Wichita, Kansas, in 1947 to a family with a musical background. His mother, a classically trained pianist, was one of his earliest influences.
Walsh has been married five times, with Marjorie Bach becoming his wife in 2008. He is also the father to Lucy Walsh, an accomplished musician herself. Unfortunately, his daughter Emma Kristen was killed in a car accident while on her way to nursery school in 1974, a tragic event that deeply affected Walsh.
In terms of assets, Walsh is known to have invested in real estate. He owns a luxurious mansion in Beverly Hills Post Office neighborhood, which he listed for sale in May 2019 for $4.6 million. By October 2019, the price had been cut to just under $4 million.
---
RELATED: Want To Know About David Lee Roth's Insane Fortune?
---
The Philanthropic Side Of Joe Walsh
Underneath Joe Walsh's rock and roll exterior lies a heart as melodious as his music. It's a heart that reverberates with compassion, understanding, and a deep-seated desire to give back to the community. Walsh's philanthropic side is every bit as impressive as his musical talents and business endeavors, demonstrating that his ability to touch lives extends far beyond his iconic guitar riffs.
Diving Deep Into Philanthropy: The Santa Cruz Island Foundation
Of the various philanthropic causes that Walsh has championed, his dedication to the Santa Cruz Island Foundation stands out. The foundation is a non-profit organization with a mission to protect and preserve the rich cultural history of the Channel Islands, a cause close to Walsh's heart.
Walsh's commitment to this organization stems from a deep appreciation of cultural heritage, as well as an understanding of the importance of preserving it for future generations. His involvement with the Santa Cruz Island Foundation is not a one-time event, but a sustained relationship marked by genuine dedication and a willingness to contribute to a cause that transcends the individual.
More Than Just A Music Legend
Joe Walsh's philanthropy paints a picture of a man who is more than just a music legend. His charitable actions highlight his multifaceted nature, revealing a compassionate side to the rock and roll star. Through his support of the Santa Cruz Island Foundation and other charitable causes, Walsh continues to use his influence to make a positive impact, further solidifying his legacy in the hearts of fans worldwide.
It's evident that Joe Walsh's contributions extend far beyond music and entertainment. His philanthropic endeavors underscore his enduring dedication to giving back to the community, affirming that the rock star's impact resonates well beyond the concert stage.
---
RELATED: What Is Sammy Hagar's Net Worth?
---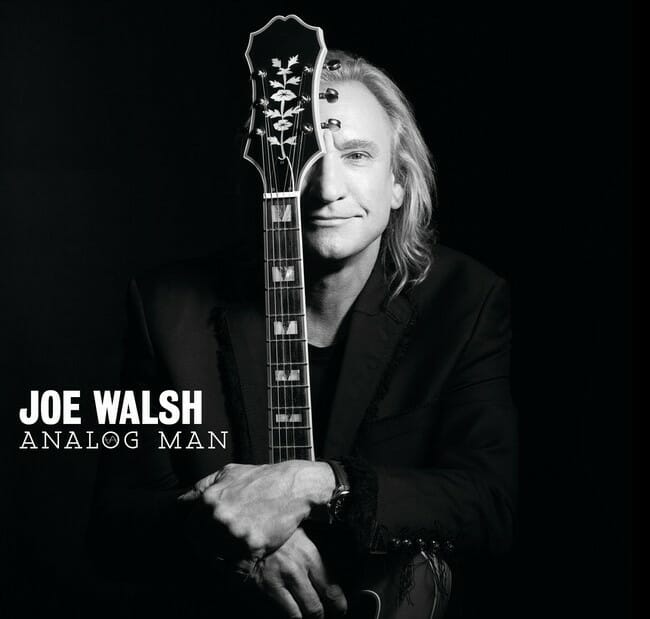 Final Thoughts The Impact & Success Of Joe Walsh
To simply measure Joe Walsh by his net worth would be a grave understatement of the man's multifaceted life and career. A member of the iconic Eagles, a successful solo artist, and a celebrated guitarist, Walsh has made an indelible mark in the annals of rock history. The recognition he enjoys from both his fans and fellow musicians is a testament to his impact.
His career, spanning over five decades, is punctuated with memorable moments, from his iconic solo on "Hotel California" to his successful solo albums like "Barnstorm". But perhaps equally remarkable is his resilience – his ability to navigate personal tragedy and the challenges of life in the limelight, all while continually evolving as an artist.
Moreover, his involvement in various philanthropic activities reflects the heart of a man committed to giving back to society. Whether it's through his work with the Santa Cruz Island Foundation or other charitable organizations, Walsh's legacy extends beyond his music.
From his humble beginnings in Wichita to the glittering stages of rock and roll stardom, Joe Walsh's journey is a testament to his talent, hard work, and undeniable spirit. His net worth, estimated at $75 million as of 2023, speaks volumes about his financial success, but it is his enduring influence on rock music that truly quantifies his worth.
FAQ
What are Joe Walsh's awards and accolades?
Joe Walsh has received numerous awards throughout his career, and is universally respected as one of the greatest guitarists of all time. His accolades include:
-His work on the Eagles' hit "Hotel California" was recognized by Guitarist magazine in 1998, selecting the guitar solos by Walsh and Don Felder as the best of all time.
-"Hotel California" was also listed as the eighth best of the Top 100 Guitar Solo of all time by Guitar World magazine.
-He has released 12 solo studio albums, six compilation albums, and two live albums. His popular solo hits include "Rocky Mountain Way", "Life's Been Good", "All Night Long", "A Life of Illusion", and "Ordinary Average Guy".
-As a member of the Eagles, Walsh was inducted into the Rock and Roll Hall of Fame in 1998.
-He was also inducted into the Vocal Group Hall of Fame in 2001 with the Eagles.
-His contribution to music has been praised by renowned rock guitarists like Jimmy Page of Led Zeppelin, Eric Clapton, and Pete Townshend of The Who. 
Was Joe Walsh always part of the Eagles?
No, Walsh joined the Eagles in 1975, replacing founding member Bernie Leadon.