Lynyrd Skynyrd is a name that hits like the sweet, smoky aroma of a Southern BBQ—tantalizing and unmistakable. This iconic ensemble has captured America's rugged spirit like a fly in a mason jar of moonshine.
Yet, not every sip from Skynyrd's jar has the same kick. Here, we'll embark on a journey through their discography, savoring the flavors of each record, from the slightly flat to the life-changingly potent.
So grab your air guitar and your Southern pride; we're going down South to dive deep into this legendary band's albums, ranked from the forgettable to the absolutely unforgettable.
9. Edge of Forever (1999)
"Edge of Forever" encapsulates a band well past its glory days but not yet willing to throw in the towel. The album succeeds in nostalgic echoes but fails to innovate. For the devoted fans, it's another chapter; for the newcomers, it's not the best introduction.
Still, "Edge of Forever" does something undeniably gutsy — it refuses to settle into the rocking chair of has-been hits. A subtle tension exists between the familiar chord progressions and the rare bursts of experimentation that hint at what could be. It's like seeing an aging boxer step into the ring one more time, not to claim the title, but to prove he still has some fight left in him.
Must Listen: "Full Moon Night"
8. Twenty (1997)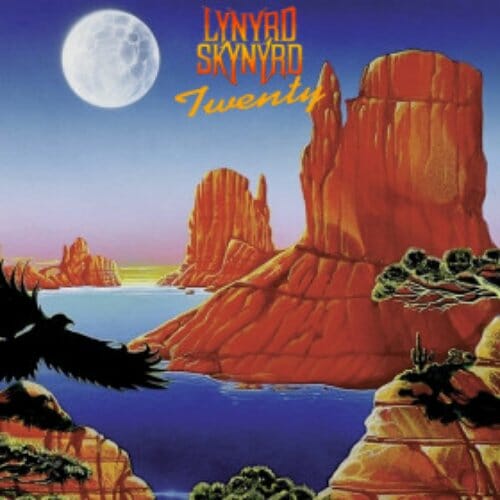 "Twenty" is a nod to the band's 20th anniversary and a mixed bag of re-recorded classics and new material. While not groundbreaking, tracks like "Travelin' Man" make the album a comfortable pit stop in Skynyrd's discography.
Yet, "Twenty" doesn't just rest on the laurels of its heritage. The album dares to tread new ground, even if cautiously. New tracks like "Southern Skies" have a way of blending the past and present, serving up a familiar twang but with lyrics that acknowledge the complexities of modern life. For lifelong followers and casual listeners alike, "Twenty" offers a rare look at a band willing to evolve without forsaking its roots.
Must Listen: "Preacher Man"
7. Last of a Dyin' Breed (2012)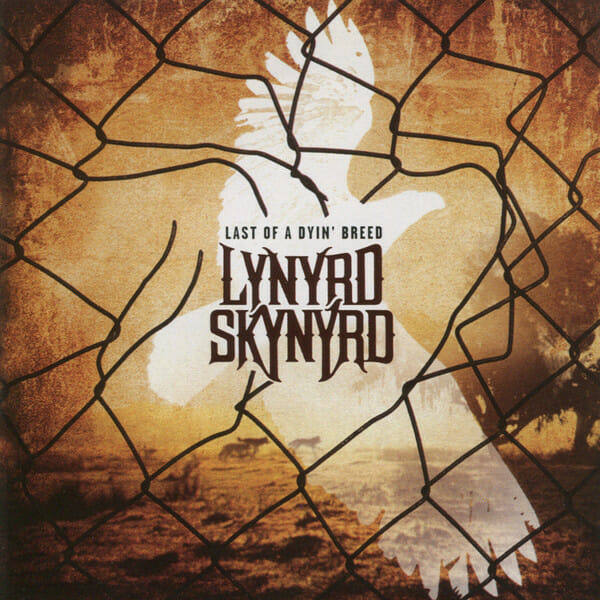 Ah, "Last of a Dyin' Breed" — it's like catching the scent of sizzling barbecue from a mile away. You know it, you love it, and it's exactly what you were craving. The album doesn't just rehash; it energizes.
Tracks like "Good Teacher" serve up blistering guitar riffs that could easily be the backdrop of your next road trip or dive-bar escapade. It's akin to discovering a forgotten bottle of fine bourbon in the back of your cabinet; sure, it's aged, but damn if it hasn't matured well.
This isn't just a retread of their golden years, it's a vigorous nod to the eternal youthfulness of rock 'n' roll itself. With "Last of a Dyin' Breed," Skynyrd tells us they may be the last of their kind, but they're far from the last of their fire.
Must Listen: "Something to Live For"
---
YOU MIGHT LIKE: The Life Of Tammy Van Zant
---
6. Lynyrd Skynyrd 1991 (1991)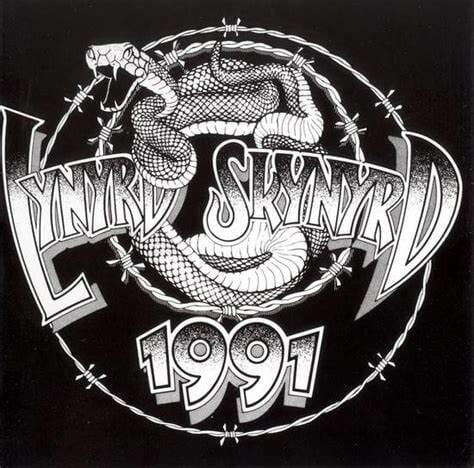 Navigating the choppy waters of the '90s, the self-titled album is Skynyrd's quiet defiance against a world swamped with grunge and the burgeoning hip-hop scene. Tracks like "Smokestack Lightning" remind us that this isn't a band pandering to the flavors of the month; rather, they're adapting without losing their essence. It's a musical survivalist course—how to maintain your identity when everything around you is shifting.
Even though they don't completely escape the gravitational pull of the '90s, tracks like "Devil in the Bottle" hold their ground, oozing that good ol' Southern charm. If you listen closely, amidst the crunching guitars and soulful vocals, you can hear Skynyrd giving a respectful nod to the past while keeping one eye on the horizon.
Must Listen: "Keeping the Faith"
5. Gimme Back My Bullets (1976)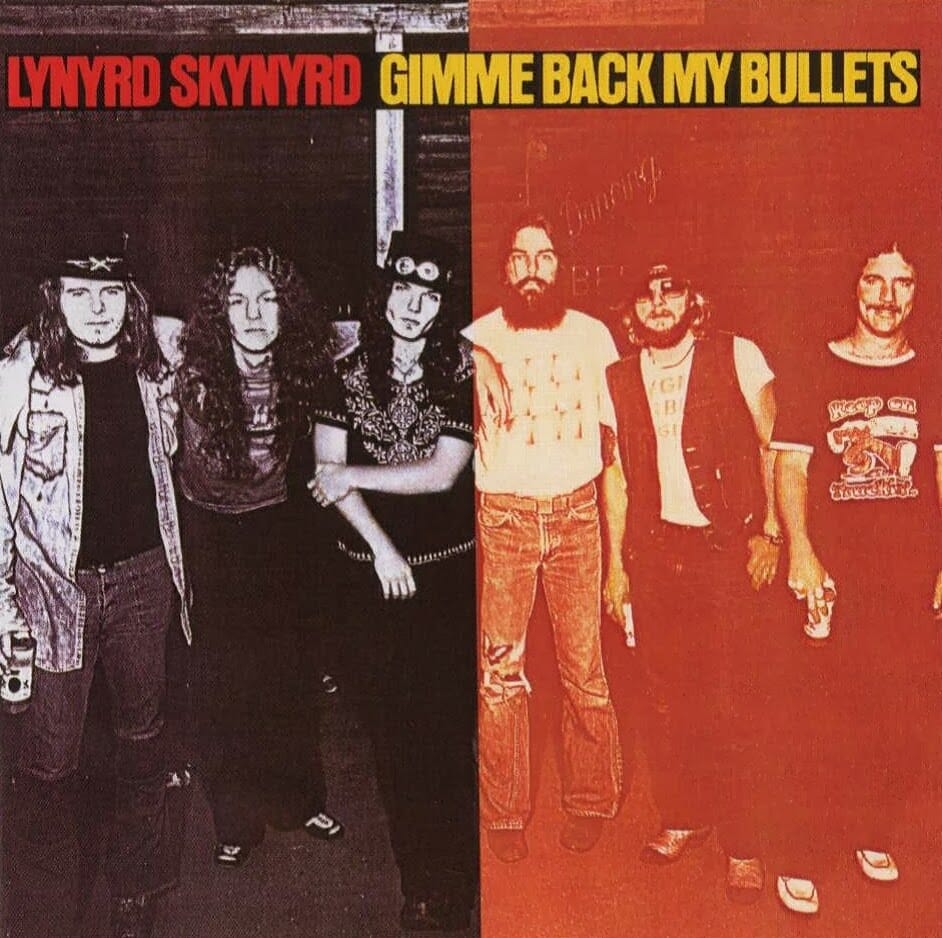 "Gimme Back My Bullets" is a paradox—a Southern rock anthology that dabbles in complexities. The surface may seem like standard Skynyrd fare, but give it another listen, and you'll discover a diary of challenges that come with the limelight. It's an exploration into the band's psyche during a moment of existential questioning.
At the crux of it all are standout tracks like the title song and "Cry for the Bad Man," each serving as a musical confessional that exposes the vulnerability often hidden behind bravado and electric guitars. These songs demonstrate a band grappling with its own rapid ascent, taking listeners on an emotional joyride that's both refreshing and revealing.
Must Listen: "Gimme Back My Bullets"
4. Street Survivors (1977)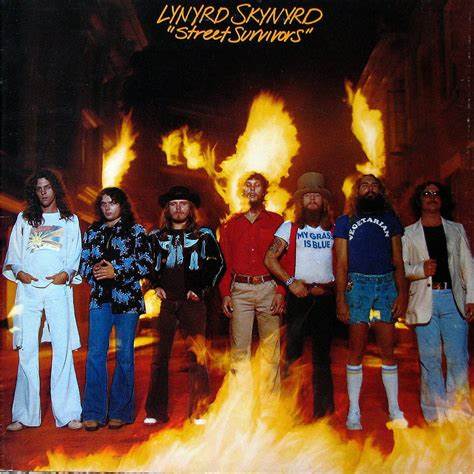 Released within the shadow of the devastating plane crash that would change the band forever, "Street Survivors" is tinged with an eerie prescience. It stands as both an epitaph and a phoenix—a band at their zenith, immortalized at their most creative.
The album gave us staples like "That Smell" and "What's Your Name," each resonating as celebratory epitaphs, etching the band's essence into rock history. Listening to this album is like watching a sunset; it's beautiful but you know it's going to end, making the experience all the more special.
Must Listen: "What's Your Name"
---
YOU MIGHT LIKE: Ronnie Van Zant: Southern Rock's Golden God
---
3. Nuthin' Fancy (1975)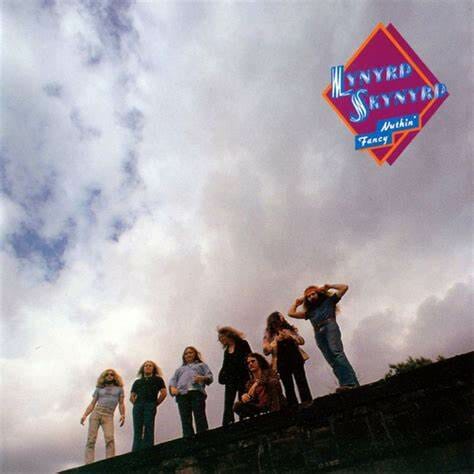 Call it the heartland's soundtrack. "Nuthin' Fancy" serves unadorned Southern rock with a side of grit. It's Skynyrd with zero frills and 100% zeal—a six-string adrenaline rush that feels as invigorating as an open highway.
When you hear "Saturday Night Special" or "Am I Losin'," you're hearing the quintessential Skynyrd sound—songs that double as anthems for those who love their music steeped in authenticity. This is Southern rock with the bark still on it, and it's glorious.
Must Listen: "Am I Losin'"
2. Second Helping (1974)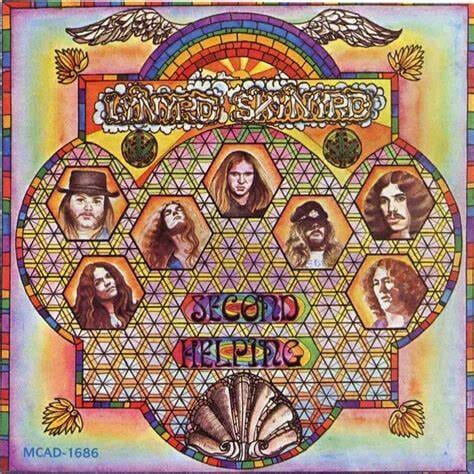 "Second Helping" wasn't just a follow-up; it was a declaration. By delivering iconic tracks like "Sweet Home Alabama," the band cemented their place as Southern rock royalty, dodging the dreaded sophomore slump like a pro.
Through vivid narratives and compelling characters, Skynyrd turns each song into a tableau of Southern life. It's a picturesque journey through a landscape as rich and varied as the musical textures the band employs.
Must Listen: "Sweet Home Alabama"
1) Pronounced (Leh-Nerd Skeh-Nerd) (1973)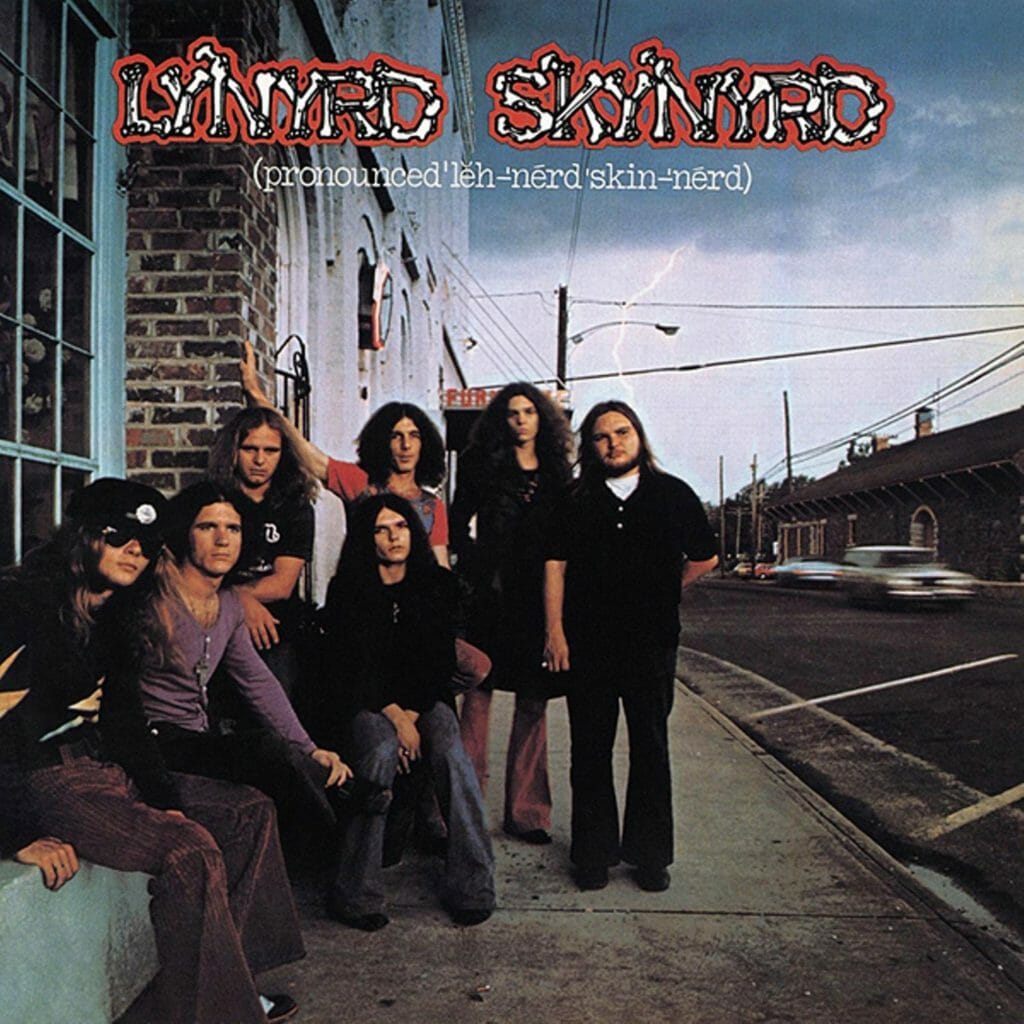 Enter the arena with "Pronounced Leh-Nerd Skeh-Nerd," an album that doesn't just introduce a band; it introduces an era. It was as if the gods of rock 'n' roll looked down and said, "Let there be Skynyrd," and thus, the world got its first taste of "Free Bird."
Beyond "Free Bird," which has grown from a song into a symbol of ultimate freedom, the album is a treasure trove of Southern rock delicacies. Whether you lean into the soul-searching "Simple Man" or find your rhythm in any of the other groundbreaking tracks, you're not just listening to an album—you're participating in a rite of passage.
Must Listen: "Simple Man"
Final Thoughts On Lynyrd Skynyrd's Best Albums
From the groundbreaking impact of "Pronounced Leh-Nerd Skeh-Nerd" to the holiday experiment of "Christmas Time Again," Skynyrd has offered a palette rich in both musical experimentation and rooted tradition.
Whether you're a veteran fan who still spins vinyl or a newcomer exploring their catalog through streaming services, the magic of Skynyrd is that they offer something for everyone—a cornerstone of a genre and a voice echoing through generations.
So dig up that old concert tee, pour yourself a shot of bourbon, and throw on any one of these albums. The Skynyrd saga is far from over, and whether you prefer the timeless twang of "Sweet Home Alabama" or the newer strains of "Last of a Dyin' Breed," one thing's for certain: In the world of Southern rock, Lynyrd Skynyrd reigns eternal.
---
READ NEXT: How Did We Go Ranking Bob Dylan's Best Albums?
---