Few rock music fans would deny that Paul Kossoff was a brilliant guitarist who tragically died far too young. His place in the history of rock music is assured, due to him being a founder member of the rock band Free.
Who then was Paul Kossoff, and what happened to him during his short life?
Paul Kossoff was born in London, England, on 14 September 1950. His father was a well-known actor by the name of David Kossoff. He was a familiar face on British television during the 1950s and 1960s and a popular radio star with the soft voice of a natural storyteller.
Paul began his association with guitar at the age of nine, when he began to learn classical guitar under the tutelage of Blanche Monroe. This interest in guitar had been triggered by a visit to a Tommy Steele concert the year before.
His lessons continued until he reached the age of 15. Then, just before Christmas of 1965, he went to see John Mayall's Bluesbreakers at a venue in Golder's Green in London.
At that time Eric Clapton was a member of the Bluesbreakers, and the young Paul was captivated by his guitar playing. Even back in 1965 fans were calling Eric Clapton a 'God' so it was hardly surprising that Paul became a worshipper too.
Eric Clapton's playing sparked an ambition in Paul to become a blues guitarist. He soon purchased a Gibson Les Paul Custom guitar and concentrated on mastering his new instrument.
---
RELATED: The Story Of Eric Clapton's Insane Net Worth
---
In 1966, Paul was employed as a sales assistant in a London music shop called Selmers. It was here he met Jimi Hendrix, who was an unknown, but adept, guitarist. Paul was hooked by Hendrix's uncanny control of the guitar he was interested in buying.
Another employee of the shop was a session musician called Colin Falconer. He agreed to give an eager Paul more lessons.
That same year Paul joined a band called Black Cat Bones. This band played a Chicago-style of blues, and often performed with the renowned Champion Jack Dupree who played blues piano. On several occasions, the Black Cat Bones also supported Fleetwood Mac.
In 1968 Paul and fellow bandmate, the drummer Simon Kirke played on Champion Jack Dupree's album When You Feel The Feeling You Was Feeling.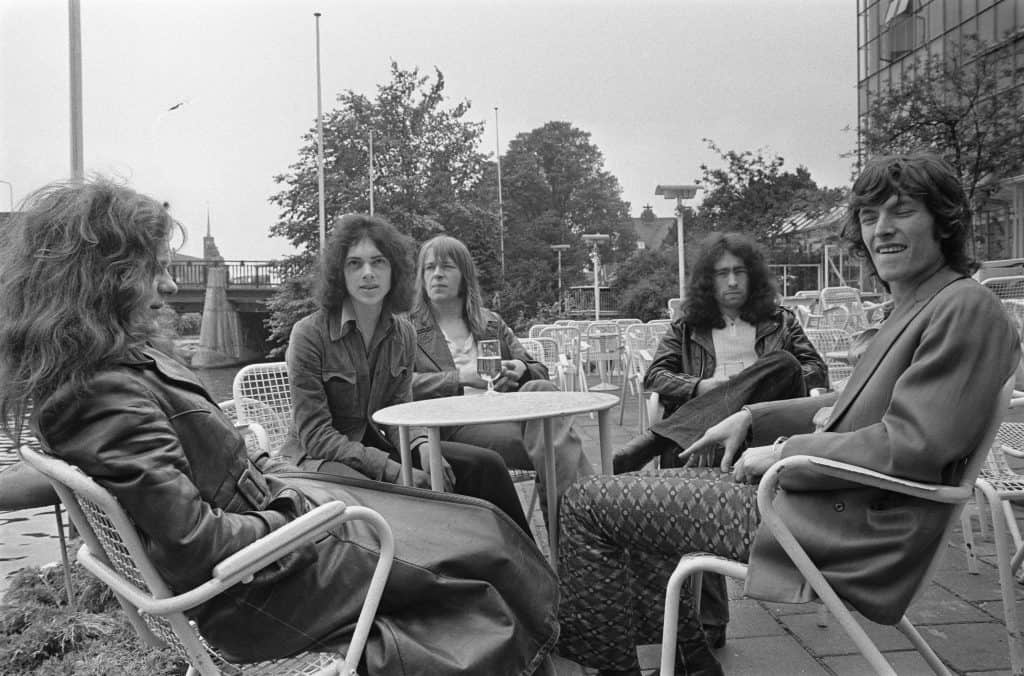 Paul Kossoff – Free
April 1968 saw Paul and Simon join forces with vocalist Paul Rodgers and bass player Andy Fraser to form the band Free. The four guys immediately connected. The spark was there within the band from the very start.
Sometimes it can take months or even years, for a group to gel. With Free, there was chemistry from day one. They all shared a love for the music they made. There was an emotional bond between the musicians and between them and their music.
The band toured relentlessly for two years, building a reputation and a dedicated following. In 1968, Free signed to Island Records. The company's boss, Chris Blackwell, saw potential in the band. He was not afraid to sign a band that played a different style of music. Already, Island Records had rock groups and reggae acts on their books.
During this time Free produced two albums: Tons of Sobs which appeared in 1968 and Free, released a year later, in 1969. Free, as a band, stood out at this time as their music was influenced more by blues and soul.
Many other bands in the late 1960s and early 1970s were experimenting with a heavier rock sound, and progressive rock (prog rock) was attracting considerable attention.
In 1969 Free supported a new band on its first US tour. The band was Blind Faith, launched by Eric Clapton and Steve Winwood, with the explosive drummer Ginger Baker, and sometimes considered to be the first supergroup.
Eric Clapton, it turned out, was an admirer of Paul Kossoff's playing. It was, perhaps, ironic, that it was Clapton's guitar playing that inspired Paul in the first place.
Free released a third album in 1970, Fire and Water, which featured the track "All Right Now." When it was released as a single "All Right Now" scored chart success for the band, and the album also hit the charts.
The band was now in the big-time. They played the Isle of Wight Festival. Both the audience at the festival and the music critics writing in magazines and newspapers loved the performances. The band followed this success with tours in Japan and Europe as well as Britain.
1970 also saw the release of Free's fourth album titled Highway. Unfortunately, sales of this album were poor compared to the success of Fire and Water, and the band split. Since the success of All Right Now, the band had faced the dilemma of musical integrity versus commercial success.
Paul Rodgers and Andy Fraser fell out, and so a split became inevitable. During 1970, a live album had been recorded and this was released in 1971 as a farewell album.
Paul Kossoff was deeply upset by the split. Free had been everything to him, and although he did not write the songs, or get involved in decision-making to any great extent, he loved the band. Now, he was on his own.
Fortunately, he still had Simon Kirke, and together they were able to put together another band. This was in no small way due to Island Records' desire to get the two of them working again.
Paul and Simon Kirke got together with a keyboard player from Texas called John "Rabbit" Bundrick, and a Japanese bassist by the name of Tetsu Yamauchi. In 1971 they released their only album Kossoff, Kirke, Tetsu and Rabbit.
The break-up of Free had the disastrous effect of pushing Paul further towards drug abuse. He became addicted to a sedative called Mandrax. This was a powerful drug, easily obtainable from an unscrupulous Harley Street doctor. Paul became unpredictable and something of a liability. When Free reformed, there was hope Paul would recover.
Both Paul Rodgers and Andy Fraser had tried to launch solo careers but met with scant success. Free reformed in 1972, releasing an album called Free at Last. Paul Kossoff, though could not recreate the brilliance of earlier years, and his guitar playing was suffering.
Andy Fraser, however, could see the problems ahead and decided to leave the band. He went his own way to form Sharks. Paul Kossoff signed up for therapy to treat his addictions and missed a tour of Japan. He and Andy Fraser were replaced by Tetsu and Rabbit for the tour.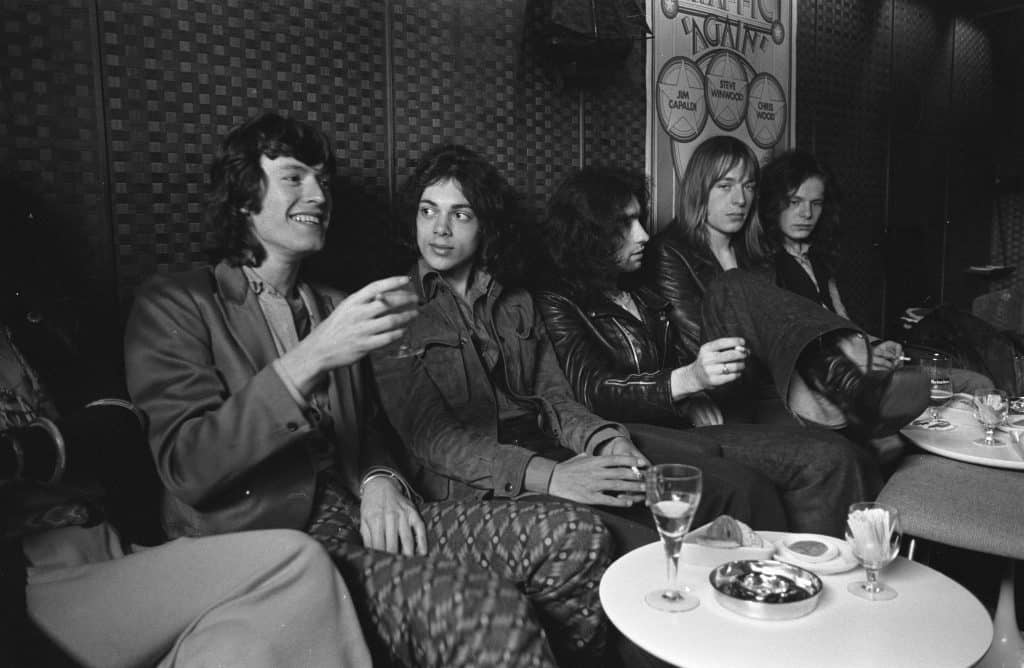 He returned to record the band's final album Heartbreaker which appeared in 1973. Paul, however, was far from cured of his addiction and had to be replaced for some solos on the album by Snuffy Walden of Stray Dog.
Simon Kirke and Paul Rodgers formed a new band, Bad Company, while Paul Kossoff launched a solo career. In 1973 he released a solo album with the title Back Street Crawler which was a success and inspired Paul to create a new band which he named Back Street Crawler. Two albums followed The Band Plays On in 1975 and 2nd Street which appeared in 1976.
Paul Kossoff also worked as a session guitarist and appeared on a number of albums by other artists. These included Oh How We Danced and Short Cut Draw Blood both by Jim Capaldi; Fiends and Angels by Martha Velez; Mulgrave Street a 1974 release by Amazing Blondel; Bring It Back Home by Mike Vernon, and Old Hat by Uncle Dog.
In 1975, Paul supported John Martyn on his tour, and also appeared on his Live at Leeds album.
Paul Kossoff certainly packed in a lot of work during the early 1970s. He toured regularly, supporting other performers, as well as with his own band.
Paul Kossoff – Death
In 1976, Back Street Crawler was returning from a successful American tour. While flying from Los Angeles to New York on 19 March, a blood clot in Paul's leg moved, traveling to his lung. The resulting pulmonary embolism proved fatal.
Some commentators point to Paul's drug habit as a contributing factor in his death. He had been using drugs from his mid-teens. As a result his health suffered, especially after Free broke up.
Through the years between Free imploding and his death, Paul was mentally and physically troubled. His drug habit resulted in long periods of inactivity, with concerned friends trying to get him clean. Sometimes these efforts worked, and on other occasions, they did not.
In 1977, a retrospective album was released entitled Koss. Another album that looked back at Paul Kossoff's career was produced in 1986. This was called Blue Soul, and this was re-released in the late 1990s when his work was rediscovered by fans of 1970s music.
At the same time, a box set of five discs by Free appeared under the title Songs of Yesterday. Some early Black Cat Bones recordings featuring Paul were released as an album Paul's Blues in 2011.
Two books appeared in the 2000s that told the stories of Free and of Paul Kossoff. The Free biography Heavy Load: The Story of Free appeared in 2000 while in 2017 Paul Kossoff: All Right Now – The Guitars, The Gear, The Music was published.
Today Paul Kossoff is remembered for the outstanding and inspired guitarist that he was. Music was his first love, and he lived to perform. He has a place in the list of greatest guitarists ever. Had he lived he would probably have topped that list.
Similar Stories…