I don't think I'm an entertainer. I never think, 'Wow, I can't wait to get the crowd moving. Some of my favorite bands never moved an inch

– Ric Ocasek
For a man who never thought of himself as an entertainer, Ric Ocasek did a pretty good job of keeping his legions of fans and the youth of America entertained with the new wave-drenched, power-pop anthems that were the trademark of his longtime band, The Cars.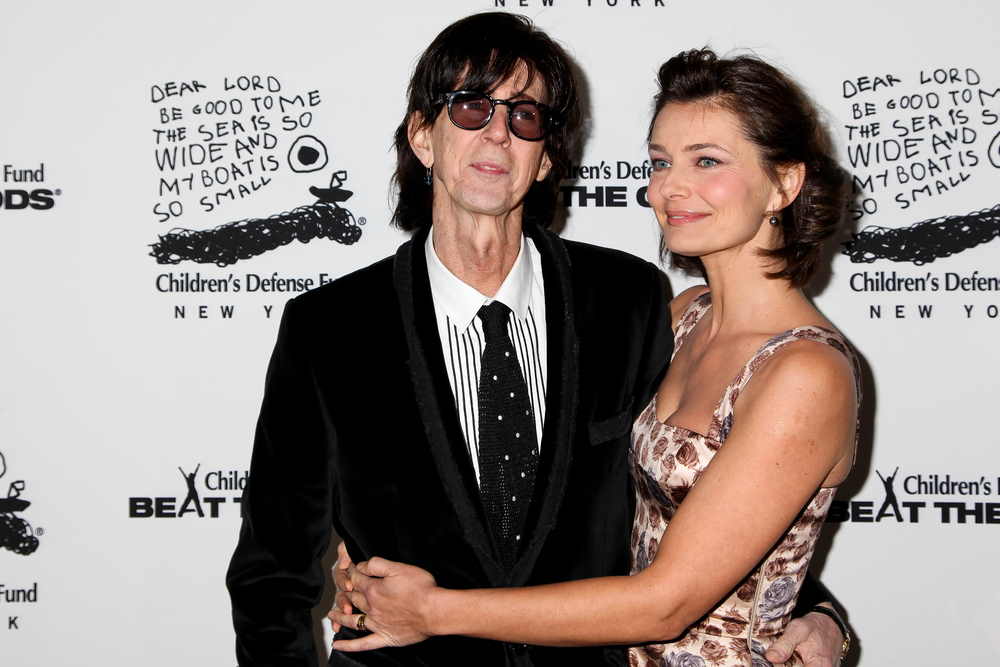 A rock and roll visionary with the soul of a punk rocker, Ocasek wasn't afraid to experiment musically and wore his damaged soul on his sleeve.
While he wanted the world to believe that he was a simple, straightforward guitar-slinging singer, the emotional depth and the maturity of his lyrics told a far different story.
He was, just like his songs, a multi-layered, complicated, and often difficult individual whose single-minded clarity of purpose often left him at odds with his friends, collaborators, and fellow musicians.
The Early Years
Born in Maryland on the 23rd March, 1943 as Richard Theodore Otcasek, he grew up and idled his days away in Baltimore and wouldn't have crossed paths with, let alone met, his future best friend and bandmate Benjamin Orr if his father hadn't moved his family to Cleveland shortly after Ocasek's sixteenth birthday.
Following a brief, and unsatisfactory sojourn in college and an attempt to enter the nine to five working world, Ric dropped out to try and pursue a career as a musician. And after he left the trappings of the world that he loathed behind, fate stepped in and in nineteen sixty-five, introduced him to his musical soulmate, Benjamin Orr.
The Cars
Success didn't come easily to Ocasek or Orr, and after their first meeting, they didn't bump into each other again for another three years, at which point they bonded over a mutual interest and love of music and their approach to writing it, and formed the first of the many bands that they would play in together.
It was only after their first album, a sixties-inspired folk-rock affair called How's The Weather was released and subsequently disappeared without a trace in nineteen seventy-three, that they began to turn their attention to writing the songs that would later form the backbone of the early Cars demos and their first album.
Sweet Success
After hitting the road and establishing The Cars as a formidable live act in New England throughout nineteen seventy-seven, Ocasek and Orr finally recorded and released their first demo, which was subsequently picked up and played by WBCN and WCOZ in Boston.
The heavy rotation schedule that the tape slipped into was practically unheard of for an unsigned band, and despite being courted by Arista Records, The Cars signed with Electra and released their first self-titled album in nineteen seventeen eight, which stormed straight in the Billboard Top Twenty.
The band seemed to be on a roll and buoyed by the success of their first Top Twenty single Let's Go in nineteen seventy-nine, their second album Candy-O, released in June of that year, landed at number three on the Billboard Chart and cemented The Car's position as one of the biggest bands in America.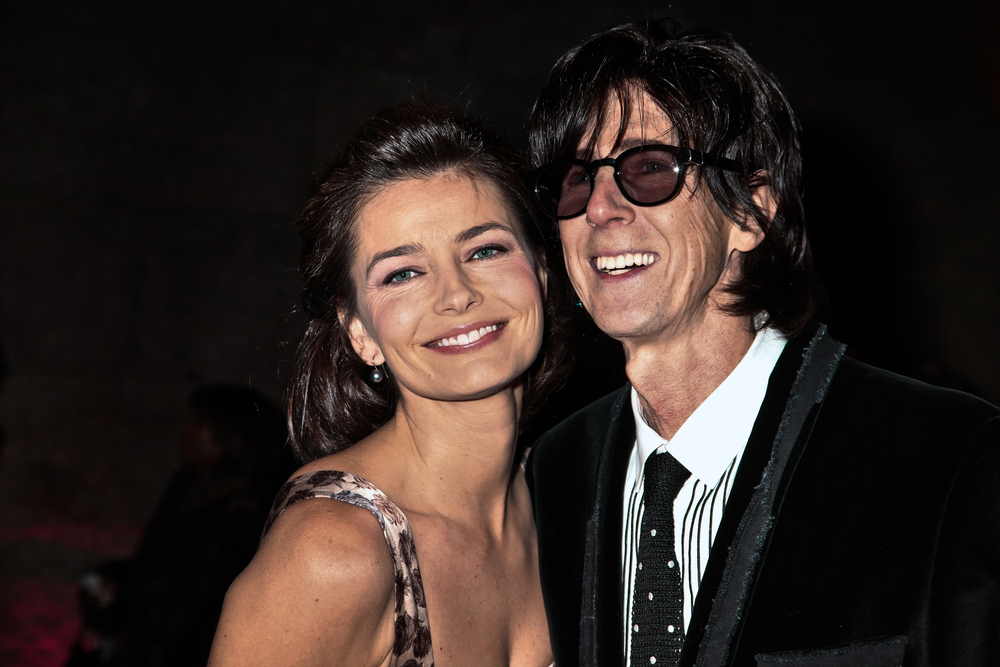 Top of The World Ma
Over the course of the next ten years, The Cars continued to release a series of increasingly successful albums and singles, but will, as all bands are, be remembered for one song that defined their entire career.
Drive was a global smash single, and while it was wildly different from the angular anthemic sound that had transformed the fortunes of Ocasek, Orr, and The Cars, it significantly raised their international profile and was at least partially responsible for securing the band's place on the Philadelphia stage of the Live Aid broadcast in nineteen eighty-five.
Oddly though, given how focused both of the band's frontmen were, Drive as well as being their most successful single, also began the slow and untimely demise of the band that Ocasek and Orr had poured every ounce of their beings into creating and writing for.
It was their commercial peak but was responsible for the creative lull that both men entered as they desperately tried to replicate and repeat the success of the single. While the hits kept coming, none of them came close to matching the sales or acclaim of Drive.
The Death Of Orr
The desperation led to a bitter falling out between the two former best friends and after the disappointing sales of their sixth and final album, Door to Door, despite the fact that it included their last hit single You Are The Girl, The Cars went on indefinite hiatus.
Even though most music fans know that the phrase 'hiatus' in the vast majority of cases means that a band has broken up, and even after they announced that they had indeed officially split up in nineteen eight eight, The Cars had every intention of one day returning to the fold and playing, writing, and recording together again.
And they almost certainly would have done that if Benjamin Orr hadn't been diagnosed with pancreatic cancer in two thousand and hadn't succumbed to the disease less than six months later.
He was fifty-three years old and the rift between him and his old friend remained firmly in place at the time of his death. Failing to repair his friendship with Orr was, according to those who knew him, one of Ric Ocasek's greatest regrets.
Fixing The Cars
It took another ten years for the original members of the band to finally lay their ghosts to rest and reunite to record a new album, Move Like This, which was a stunning return to form and pumped ten new tracks out in under forty minutes.
It debuted on the Billboard Chart at Number Seven and The Cars embarked on a ten-city tour and joined the Lollapalooza festival to promote the record.
2010 seemed to be the year in which The Cars would return to full-time rock and roll action again. But then, as soon as they had reappeared, the band disappeared and went back into hiatus. It was the last time that they would ever play and record together.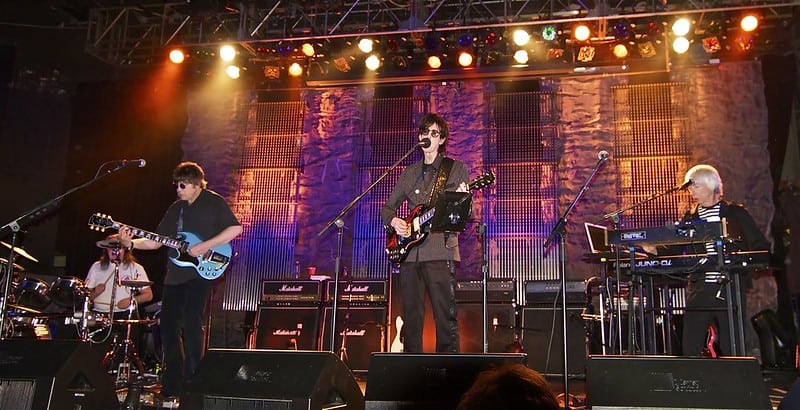 Going Solo
Whether he was unfulfilled by the band that he was crucial to, or his burning desire to write just meant that he had more songs in his creative arsenal than his band would ever be able to record and play, in nineteen eight two, Ocasek decided to release his first solo album, Beatitude.
An off-kilter exploration of the sound that he'd pioneered with his band, the record forced its way into the Top Forty and eventually reached number twenty-eight on the Billboard Chart. It was the first, and most successful of Ocasek's seven solo albums, the last of which, Yesterday was released in two thousand and five.
Each of the records that he wrote, recorded, and released gave him the chance to probe new musical avenues and allowed Ocasek to travel in directions that he would never have been able to with his band. And each of the records, at the time it was recorded, almost certainly helped to keep him focused on his life's great mission, making music.
Behind The Desk
Even though he was lauded for his songwriting, the creative endeavor in which Ocasek shined most brightly was as a record producer. Much in demand, Ocasek's eccentric and critical way of looking at music made him a noted and trustworthy producer in the underground and punk rock music communities.
He was the only producer recommended by their label that the Bad Brains would trust to bring their debut album Rock For Light to life. Thirty-eight years after it was originally released, it still sounds terrifyingly powerful and practically leaps out of the speakers to grab the listener by the throat.
It wasn't just the Bad Brains who trusted Ocasek with their music and their records. Suicide, Weezer, Guided By Voices, and Gwen Stefani's No Doubt all placed their musical futures in his trusted hands, and Ocasek didn't let any of the bands he worked with down, putting as much of himself into their music, as he did his own.
His prowess led to seriously high demand for his services, allowing Ocasek to not only amass notoriety and respect as one of the best producers in the game, but also an estimated net worth of $40 million USD.
Ocasek might have begun his career on stage, but it was behind the recording studio desk where he eventually became a bona fide legend.
The Last Days Of Ric Ocasek
Music was his first love, and like all geniuses, Ocasek while excelling in one area, was less than perfect in others. He was married three times, and each marriage bar his last which ended in separation culminated in divorce. Difficult and driven, he was a notoriously complicated man, for whom nothing was ever easy.
On September 15th, two thousand and nineteen Ric Ocasek's estranged wife Paulina Porizkova discovered his body in the house that they still shared in New York City.
He had been convalescing following surgery, and the coroner later recorded a verdict of natural death noting that Ocasek was suffering from hypertensive heart and coronary artery disease when he died, and no amount of medical intervention could have saved Ocasek's life. He was seventy-five years old.
Similar Stories…