If you're only a fan of old music, that music is going to wind up sounding even older – Johnny Van Zant
The Van Zant name carries a lot of weight in Southern Rock, and over the last half-century, it's earned more than its fair share of respect.
It's a name that will make any fan of bourbon flavored boogie that's soaked in the outlaw tradition of alternative country and layered in soul, as soon as they hear it mentioned, slowly nod their head and reply "Yup, Ronnie, Johnny, and Donnie, those boys sure can sing" and immediately start humming either Free Bird or Wild-Eyed Southern Boys.
Ronnie was the original singer for Lynyrd Skynyrd whose life was cut tragically cut short in an airplane crash in nineteen seventy-seven, and Johnny is his youngest brother who eventually stepped into his older brothers shoes as the frontman for the Southern Rock titan in nineteen eighty-seven, a position he's held ever since.
Donnie, the middle brother, was the odd one out, he chose to follow his path, and in nineteen seventy-four, with his longtime musical compadre Don Barnes, he finally found his calling with 38 Special.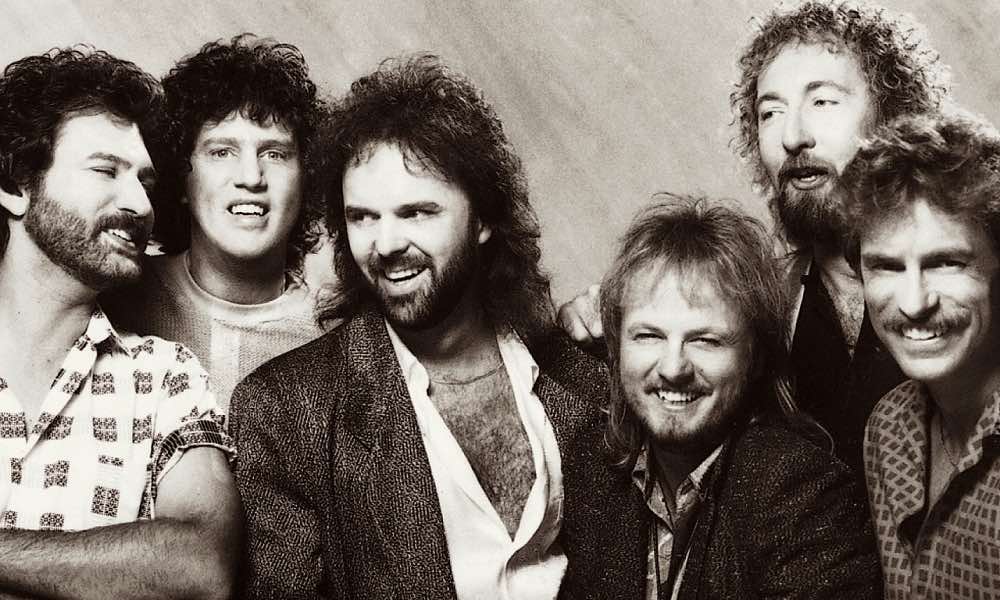 Just A Couple Of Wild-Eyed Southern Boys
After playing together for four years, Barnes and Van Zant decided to give rock and roll one final shot and put what they described at the time, as the "ultimate" band together.
As legend has it, after they couldn't think of a name for their new outfit, inspiration arrived in the form of the Jacksonville Police Department, who after being called out to have a word with the boys about "noise pollution", declared on being unable to gain access to their rehearsal room due to a locked door, "That's all right, we'll let this .38 Special do the talking" and promptly shot the lock off the door so that they could politely discuss an appropriate volume for the band to rehearse at with the boys.
Whether that's true or not, or it was just Barnes and Van Zant having a little fun at the expense of the musical press, is anyone's guess, but however they came across and found their name, it was the one that stuck and propelled them to national and international fame. 38 Special hit the ground running and they didn't slow down, stop or miss a beat for the next thirteen years, and even then the brief blip on the radar that nearly brought them skidding to a halt, was just that; a minor hick-up, that they dealt with and moved on from.
And for the last forty-seven years, they've plowed on and played their own take on Southern drenched blues and rock and roll to anyone and everyone who wants to have a good time and sing-a-long with a genuine Southern legend.
The Long And Winding Road
So, we're guessing that you didn't miss that bump in the road that we mentioned earlier, and we should probably expand on that a little. Way back in nineteen eighty-seven, Don Barnes decided that he needed to flex his musical muscles, and spent five years trying to follow his own musical path, before discovering that it would eventually lead him back to 38 Special in ninety ninety-two. And that should have been the end of it because Southern boys and friends don't hold a grudge, and the band, Donnie in particular, welcomed their brother back to the fold.
There was, however, another life-changing hurdle that 38 Special would have to deal with, which almost derailed the band for good. In two thousand and thirteen after being diagnosed with inner ear nerve damage, Donnie Van Zan was forced to retire and leave 38 Special.
After thirty-nine years of being led by one of the Van Zant brothers, 38 Special were left in the more than capable hands of Don Barnes, who has been guiding them from show to show ever since. And it doesn't like Don or any of the boys in the band have any intention of pulling over or surrendering their guitars anytime soon.
Ten Of The Best 38 Special Songs In Southern Rock History!
With their fiftieth anniversary just around the corner, we thought that it was about time that we honored 38 Special the right way, but putting together a definitive top ten of their best songs. At least that was the plan before we started trying to choose ten songs from their extensive back catalog.
It was a nigh-on impossible task, so we tweaked the mission statement a little, and decided to put together our 38 Special Top Ten that includes all of the songs that we think best define this incredible band, and what they mean, and have always meant to us. Get yourself a jar of the finest shine, settle into your favorite rocking chair, press play and get down with your bad self and our ten essential 38 Special tunes…
The second 38 Special song to crack the Billboard Top One Hundred, Hold On Loosely was released in February nineteen eighty-one and made it all the way to number twenty-seven before it slipped out of the charts. It's also the lead track off the fourth album Wild-Eyed Southern Boys, which followed the single into the charts, and made it all the way to number eighteen.
Written and sung by Don Barnes, Hold On Loosely was about a difficult period in his marriage, and was an open letter to both himself and anyone else who might have been in a similar position.
The title track from the same album that gave the world Hold On Loosely, it's the song that more than any other has come to epitomize the band and all that they were, and are. It's their "unofficial" anthem and has been a regular part of their live set since the record that it's featured on sailed straight into the top twenty in nineteen eighty-one.
With a Van Zant at the helm, it was inevitable that 38 Special were going to be compared to Lynyrd Skynyrd, so they need to let the world know, as soon as it dropped the needle into the grooves of the first song on their self-titled debut, that while they were cut from a similar Southern cloth, 38 Special wasn't a second rate Skynyrd wannabe. And that's exactly what Long Time Gone did. It showed the world who 38 Special really were…
There's more than a hint of Free Bird and Sweet Home Alabama to this hard-rocking, riff-laden, boogie-fired number from 38 Special's second album Special Delivery that was released in nineteen seventy-eight. There's a little Skynyrd DNA in the song which isn't surprising as the band's friend and Donnie's brother had died in an airplane crash less than twelve months before the album was released.
Sharing its name with the band's third album that was released in nineteen eighty, Rockin' Into The Night was 38 Special's first single, and their first to cruise into the Billboard Top One Hundred. It reached number forty-three which wasn't too bad for a bunch of Southern boys from Jacksonville and proved to Van Zant and Barnes that they were right when they gave their ultimate band one last shot.
Caught Up In You was the opening track from 38 Special's fifth album, Special Forces which debuted in May, nineteen eighty-two. It was their first Top Ten hit, and saw the band adopt a slightly softer, more AOR-tinged sound, which would go on to serve them well for the duration of their career.
If I'd Been The One was the lead single from the band's next, and sixth, studio album that was released in nineteen eighty-four, Tour de Force. 38 Special released three singles from Tour de Force and If I'd Been The One was the only single of the three that didn't feature the band as detectives in its video, and the only one of the three to crack the Billboard Top Twenty.
38 Special had to wait until the release of their next album, Strength In Numbers which hit stores in nineteen eighty-six to score their next top twenty hit, which arrived in the form of the album's lead single, Like No Other Night. It was another AOR flavored anthem that pushed the soon-to-be Southern Rock legend even further into the spotlight of mainstream adoration. And it's one of the catchiest hard rock tunes that you'll ever hear…
Second Chance was written and sung by 38 Special's keyboard player Max Carl and appeared on their eighth studio album, Rock & Roll Strategy. It was also their biggest selling single and actually reached the number one spot on the Billboard Top One Hundred.
It didn't matter how much they embraced the AOR scene, 38 Special would never forget who they were and where they came from, and Rebel To Rebel, which appeared on the band's ninth studio album, Bone Against Steel is a pure Southern Rock classic, that could have been written and performed by any of the Van Zant's brothers bands. It's a whiskey-sodden standard that, after you've heard it once, you'll be singing in the shower for weeks to come.
And that's it, there's our top ten essential 38 Special songs that we think everyone needs to hear!
There's a good chance that you'll probably find fault with our list, and that's okay, we know that everyone has a sure-fire boogie classic that probably didn't make our cut. If you think we missed a song that should have been on there, drop us a line and let us know…
Similar Stories…