Ronnie Van Zant was the true embodiment of the '70s Southern rock movement. Disguised behind a tough image, his songwriting and lyrics were often unappreciated. He was the heart, soul, and driving force behind Southern rock legends Lynyrd Skynyrd.
Who Was Ronnie Van Zant?
Born as Ronald Wayne Van Zant on January 15, 1948, in Jacksonville, Florida. Ronnie was the frontman and songwriter for the most Southern of the Southern rock bands, Lynyrd Skynyrd. His father, Lacy Austin, was a former prizefighter.
He made sure young Ronnie and his two brothers, Donnie and Johnny, learned how to use their fists from an early age. Their knack for fighting would characterize much of Lynyrd Skynyrd's time on the road.
Although the young Ronnie Van Zant showed promise as a baseball player, his real love was for music. In the summer of 1965, he formed his first band called My Backyard while still in high school.
The band was formed of friends and schoolmates. It included guitarists Allen Collins and Gary Rossington, Larry Junstrom on bass, and Bob Burns on the drums. After chopping and changing names, they eventually settled on Lynyrd Skynyrd.
The name was meant to mock their gym teacher, Leonard Skinner, who disapproved of guys with long hair. Skinner hassled them so much about their long hair that it led to Rossington dropping out.
Southern Poet
Unlike their predecessors, the Allman Brothers Band, who had a bluesier freewheeling Southern rock sound, Lynyrd Skynyrd's sound was more lyrical and structural. This was mainly a result of Ronnie Van Zant and his admiration for the Rolling Stones and other bands from the '60s British invasion.
Despite his reputation as a heavy drinker and brawler, Ronnie Van Zant's musical talents were complemented by a strong work ethic. He often forced the band to practice for hours on end until he felt they'd achieved the right sound.
On January 2, 1967, Ronnie Van Zant married his first wife Nadine Inscoe. The couple had a daughter named Tammy Van Zant, before splitting up in 1969.
By 1970, they had become a well-known band in Jacksonville, Florida. They were headlining at numerous local concerts and even opening for a few national acts. They had also recorded a demo, which led to them being offered a contract by the Caprion Records label. However, Ronnie Van Zant declined the offer.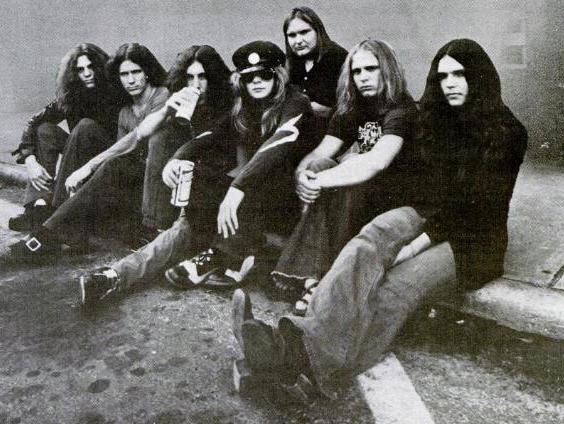 Rise to the Top
Although the start of the decade was unpromising, it would see the band achieve phenomenal success. In 1972, Lynyrd Skynyrd, whose line-up included Van Zant, Collins, Burns, and Rossington in addition to bassist Leon Wilkinson and the band's former roadie Billy Powell on keyboards, was discovered by Al Kooper.
Kooper signed them to the subsidiary of MCA records, his Sounds of the South label. They soon began working on their first album. The self-titled LP was released on August 13, 1973. It featured the songs "Gimme Three Steps," "Simple Man," "Tuesday's Gone," and what would become the band's anthem, "Free Bird."
The group's power ballad, "Free Bird," was written by Collins and Van Zant. The song was originally dedicated to Duane Allman and later to Berry Oakley, members of the Allman Brothers Band whose success had opened the doors for Lynyrd Skynyrd. The pair had died tragically in motorcycle accidents within a year of each other.
A year prior to the release of their debut album, Ronnie Van Zant married for the second time to Judy Seymour. Judy had previously dated Gregg Allman. The couple had one daughter together, Melody Van Zant.
Lynyrd Skynyrd Peak
The band's debut album was a massive success. It was propelled in part by the band opening up for the Who's Quadrophenia tour in the United States.
As the band's fanbase expanded, so too did Ronnie Van Zant's arrest record and aptitude for violence. During the band's many years of touring, Lilly Powell would lose two teeth to Van Zant's fists while Ellen Rossington's hands would be gored with a broken bottle.
Not that the other members were angels in any way, but as Van Zant's mother once said in an interview, "They were all mean but Ronnie was the meanest of them all." Despite the internal fighting, the band released its second album Second Helping in 1974.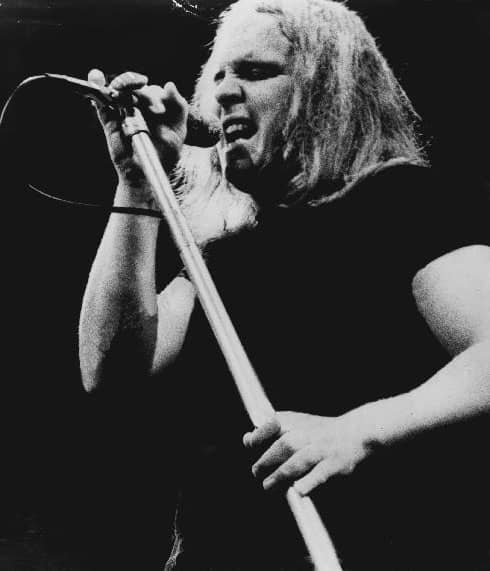 The album featured the band's biggest hit single to date, "Sweet Home Alabama." The song was a response to Neil Young's "Southern Man." Ronnie Van Zant and Neil Young were apparently good friends, with Young even writing the song "Powderfinger" for the southern rock band, although they never recorded it.
Downfall
By 1975, Lynyrd Skynyrd's grueling tour schedule began to take its toll on its members. Bob Burns left the band after suffering from a breakdown during their European Tour. He was soon replaced by drummer Artimus Pyle.
Pyle made his debut on the band's 1975 album Nuthin' Fancy. The band's lack of preparation for the album led Al Kooper to leave. On top of this, Ed King left the band after a falling out with Ronnie Van Zant. He was eventually replaced by Steve Gaines.
In 1976, the band released its fourth album, Gimme Back My Bullets. It didn't receive the same success as their previous albums.
By 1977, following the birth of his second daughter, Ronnie Van Zant began to ponder a more sedate family-oriented life. Van Zandt was particularly excited about a forthcoming gig at New York's Madison Square Garden, the band's first-ever at the famous venue.
The gig represented Lynyrd Skynyrd's acceptance into the rock 'n' roll's super-elite and was a lifelong dream of Van Zant.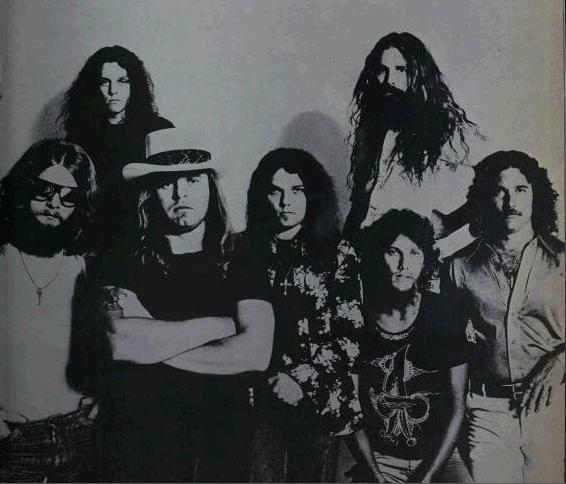 Ronnie Van Zant's Death
On October 20, 1977, one week before the band was scheduled to perform in New York, their plane went down in Mississippi after running out of fuel.
Interestingly, Ronnie often had premonitions that he would die before he was 30. Artimus Pyle remembers him foretelling his doomed fate. "We were in Tokyo at some bar and we were drinking lots of sake. Ronnie told me, 'I am never going to live to see 30′" recalls Pyle. "I said, 'Bullshit man.' But he said, 'No, no, I want to go out with my boots on.'"
Ronnie Van Zant was killed instantly, he was only 29 years old. Steve Gaines and assistant road manager Dean Kilpatrick were also killed on impact. Cassie Gaines did not get killed on impact but later passed away at the scene.
The other band members including Collins, Rossington, Wilkeson, Powell, Pyle, and Hawkins as well as tour manager Ron Eckerman all suffered serious injuries but ended up surviving.
The band's album, Street Survivors, had been released three days prior to the plane crash. The original album cover was quickly replaced because it showed the band surrounded by flames which was seen as controversial.
Ronnie Van Zant and Steve Gaines were laid to rest at Memorial Gardens in Orange Park, Florida. After vandals desecrated the remains in 2000, Ronnie Van Zant was reburied at Riverside Memorial Park in his hometown of Jacksonville, Florida.
Ronnie Van Zant Legacy
Ronnie Van Zant fought his way from Jacksonville, Florida to the top of the music world and into rock 'n' roll folklore. In a few short years, he helped define not just a musical genre, but a cultural attitude. His lyrics expressed emotions that belied his rough-and-tumble persona and hinted at greater things to come.
Although Southern rock didn't die on the day of the Lynyrd Skynyrd plane crash, it certainly took a heavy blow. "Skynyrd aren't haunted by Ronnie Van Zant," says Jeff Carlisi. "They're haunted by the spectre of what could have been. And what was taken from them. They were contenders. And now they're a tribute band."
Similar Stories…