Boston's streets in the late '60s were alive with the sound of revolution—both political and musical. Amidst this ferment emerged a group of musicians who would capture the very essence of rock's untamed spirit, forging an identity that still reverberates in every guitar riff and vocal soar.
Aerosmith wasn't just another band on the block; they were a phenomenon in the making. Before the multi-platinum records, before the sold-out arenas, and before the celebrity status, they were five individuals with a shared dream and a burning passion.
Let's go back in time and unveil the stories, struggles, and triumphs of the men who would become America's iconic rock legends: the members of Aerosmith.
Current Members Of Aerosmith
Steven Tyler (1970-present)
Lead vocals, piano, harmonica, percussion.
Steven Tyler, born Steven Victor Tallarico, was a New Yorker with music running through his veins, thanks to a classical pianist father and a family lineage that includes Italian musicians. As a teenager, his voice wasn't just another sound; it was a clarion call for a generation hungry for something rebellious and fresh.
Tyler is the fire that fuels Aerosmith's flamboyant stage presence. His voice can go from gravelly screams to tender melodies in the blink of an eye. And let's not forget those scarves and eclectic outfits; Tyler has always known how to captivate an audience, both visually and sonically.
His forays into reality television as a judge on 'American Idol' revealed another side of the rocker—warm, witty, and full of wisdom, serving as a bridge between classic rock and the digital age.
We have explored Steven Tyler's personal relationships in past articles, including his relationship with Teresa Barrick, and his son Taj Monroe Tallarico.
Joe Perry (1970-1979, 1984-present)
 Lead and rhythm guitar, backing, and occasional lead vocals.
Born in Massachusetts to a family of Portuguese and Italian descent, Perry's early musical influences were a melting pot, from The Beatles to the blues legends.
His signature guitar riffs are as iconic as they are infectious. Perry's 'talk box' guitar in "Sweet Emotion" is as recognizable as any lyric sung by Tyler. It's Perry's virtuosity that adds the sonic layer of complexity to Aerosmith's music.
Perry has also dabbled in solo projects and collaborations, proving that his talent transcends the boundaries of any single band.
---
You might Like: Have A Listen To Aerosmith's Best Songs
---
Tom Hamilton (1970-present)
Bass, backing vocals.
Born in Colorado and raised in New England, Hamilton's bass lines have always provided a foundation solid enough to anchor Aerosmith's lofty musical ambitions.
Tom's iconic bass intro in "Sweet Emotion" serves as a prime example of his ingenuity. He has also occasionally stepped into the role of songwriter, contributing gems like "Janie's Got a Gun." Hamilton remains somewhat of an unsung hero in the band—quiet, unassuming, yet indispensable.
Brad Whitford (1971-1981, 1984-present)
Rhythm and lead guitar, backing vocals.
Whitford, a Massachusetts native, came into the band as the 'second' guitarist but quickly proved his worth with his undeniable skills and understated style. His rhythm guitar forms the connective tissue of Aerosmith's music, complementing Perry's riffs and Tyler's vocals.
Whitford has ventured into solo projects and other collaborations, showing a versatility that's admirable and a testament to his musicianship.
Joey Kramer (1970-present; not touring since 2020)
Drums, percussion.
Born in the Bronx, New York, Kramer's drumming style adds a unique texture to Aerosmith's music, mixing in elements of jazz and funk. Kramer has been the rhythmic backbone of Aerosmith, the heartbeat that gives life to the band's melodic inventions.
Kramer's autobiography, 'Hit Hard,' explores his life and personal challenges, offering a holistic look at the man behind the drum kit.
---
You Might Like: Counting Down Aerosmith's Best Albums
---
---
Aerosmith's Touring Members
Buck Johnson (2014-present)
Keyboards, piano, organ, backing vocals, guitar.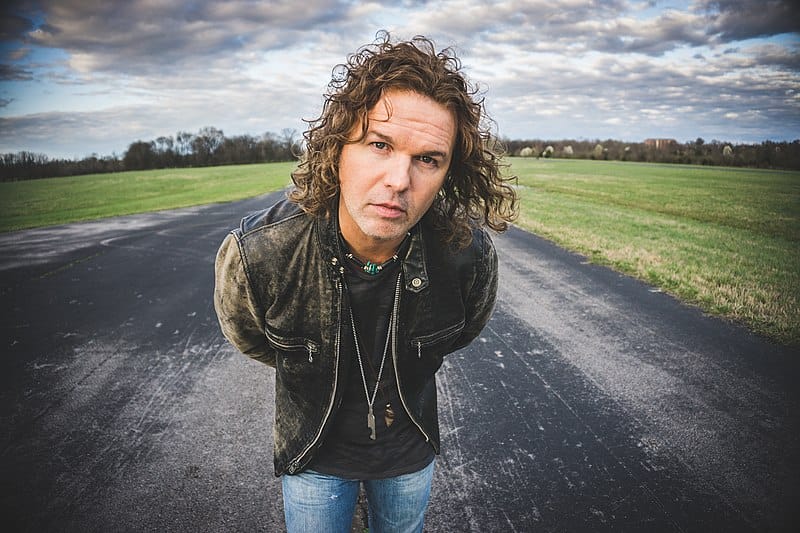 From the heart of Alabama, Buck Johnson is no stranger to the Southern influence that underpins rock 'n' roll. Bringing a multi-instrumentalist's flair to the stage, Johnson's contributions on the keyboards, piano, and organ have added rich layers to Aerosmith's sonic tapestry.
But it doesn't end there. His vocal harmonies complement the band's melodies, and his occasional forays on the guitar remind audiences of the sheer breadth of his talents. While he may be a 'touring member,' for fans and the band alike, Johnson has become an essential element of Aerosmith's live experience.
John Douglas (2019-2020, 2022-present. Filling in for Joey Kramer)
Drums, percussion.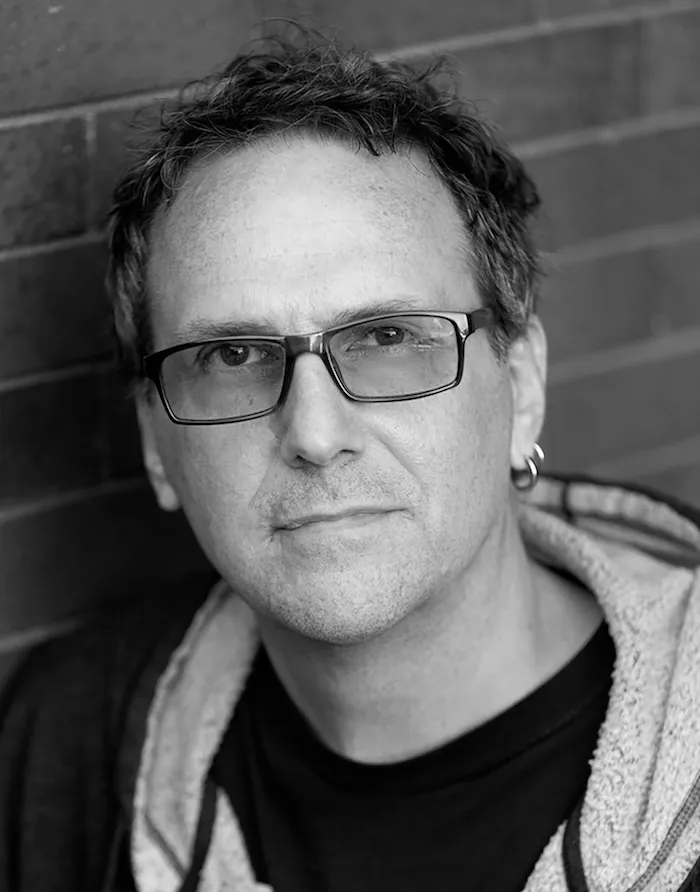 John Douglas, the Texan titan behind the drums, has been Aerosmith's savior on more than one occasion. Filling in for Joey Kramer, Douglas has not merely been a stand-in but a force in his own right.
With each drumbeat, he channels the spirit of Aerosmith while infusing his distinct style, gleaned from his years in the music industry working with a myriad of artists. Douglas ensures that Aerosmith's heart continues to beat strong and steady.
Former Aerosmith Members
Ray Tabano (1970-1971)
Rhythm and lead guitar.
A Bronx native, Ray Tabano's stint with Aerosmith might've been brief, but it was instrumental. As one of the founding members, Tabano's guitar strumming helped shape the band's early sound. He and Tyler, childhood buddies, dreamt of rock 'n' roll glory days while young.
And though he transitioned out of the spotlight early on, he didn't step away entirely, playing a crucial role in building the band's early fan base and marketing efforts.
Jimmy Crespo (1979-1984)
Lead and rhythm guitar, backing vocals.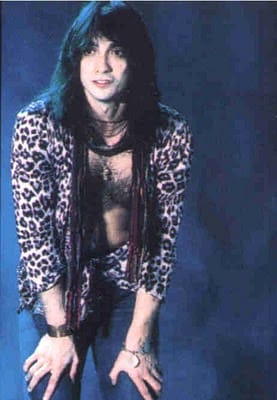 When Joe Perry took a hiatus, the enormous void left behind was filled by the prodigious talents of Jimmy Crespo. With a background that boasted collaborations with artists like Rod Stewart, Crespo was no stranger to the big stage.
His guitar prowess and ability to harmonize made him more than just a replacement; for a time, he was the vital artery pumping fresh blood into the band. Crespo's role during these transitional years was key, ensuring Aerosmith's legacy continued unhindered.
Rick Dufay (1982-1984)
Rhythm and lead guitar.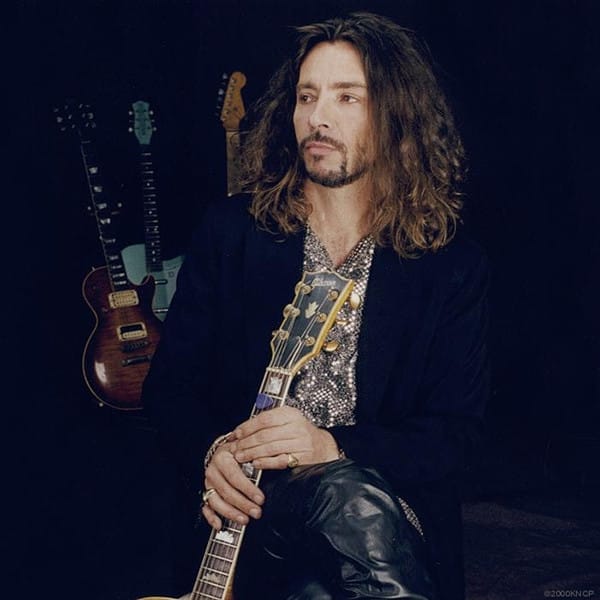 With a flair for the dramatic, Rick Dufay's entry into Aerosmith came during one of the band's most tumultuous periods. But Dufay, with his spirited guitar playing, brought a renewed energy. His style, both musically and personally, added a dash of unpredictability to the band's performances.
While his time with Aerosmith was relatively short, Dufay's influence during those years is etched into the grooves of the records and the memories of the fans.
Final Thoughts On The Aerosmith Members
Aerosmith isn't merely a band; it's a musical tapestry woven from the unique threads of each member's brilliance. In a world obsessed with the next big thing, Aerosmith stands as a compelling testament to longevity and artistic integrity.
Steven Tyler's unmatched charisma, Joe Perry's guitar wizardry, Tom Hamilton's rhythmic finesse, Brad Whitford's solid craftsmanship, and Joey Kramer's explosive drumming—they all merge into a symphonic explosion that has captivated audiences for over half a century.
Through personal struggles, lineup changes, and the evolving musical landscape, Aerosmith has proven that true artistry is timeless. The 'Boston Bad Boys' are not just a band; they are an experience, a legacy, and most enduringly, a family of musicians who continue to stoke the eternal flame of rock 'n' roll.
FAQs
Who are the original members of Aerosmith?
The original lineup consisted of Steven Tyler, Joe Perry, Tom Hamilton, Joey Kramer, and Ray Tabano. Tabano was later replaced by Brad Whitford.
When was Aerosmith started?
Aerosmith was formed in 1970, they have been making their mark on the music industry for over half a century.
Why did Joe Perry leave the band in 1979?
Joe Perry departed due to tensions within the band and disagreements over the group's direction. He rejoined Aerosmith in 1984.
How many albums has Aerosmith released?
Aerosmith has released 15 studio albums, 7 live albums and 16 compilation albums.
Who is the richest Aerosmith member?
According to most sources, Steven Tyler is the richest member of Aerosmith with a net worth of $150 million. Check out our deep dive on Steven Tyler's net worth here.
How many records have Aerosmith sold?
Aerosmith has sold more than 150 million albums worldwide.