Uschi Obermaier is a fascinating woman. In many ways a paradoxical person who flouts conventional definitions. She was the figurehead of a political and cultural movement, but at the same time was savagely honest about her lack of interest in politics.
Uschi has been at various times a model, an author, an actress, a musician; but these terms are just ciphers. They don't give an inkling of the real person behind the label.
Who Is Uschi Obermaier?
Uschi Obermaier was born in Munich in 1946. She originally pursued a career in photography, before appearing on the other side of the camera lens proved too tempting. Uschi's big break as a model came with a photoshoot by photographer by Guido Mangold. The shoot took place in Cameroon in April 1968 and was subsequently published in the iconic magazine Twen.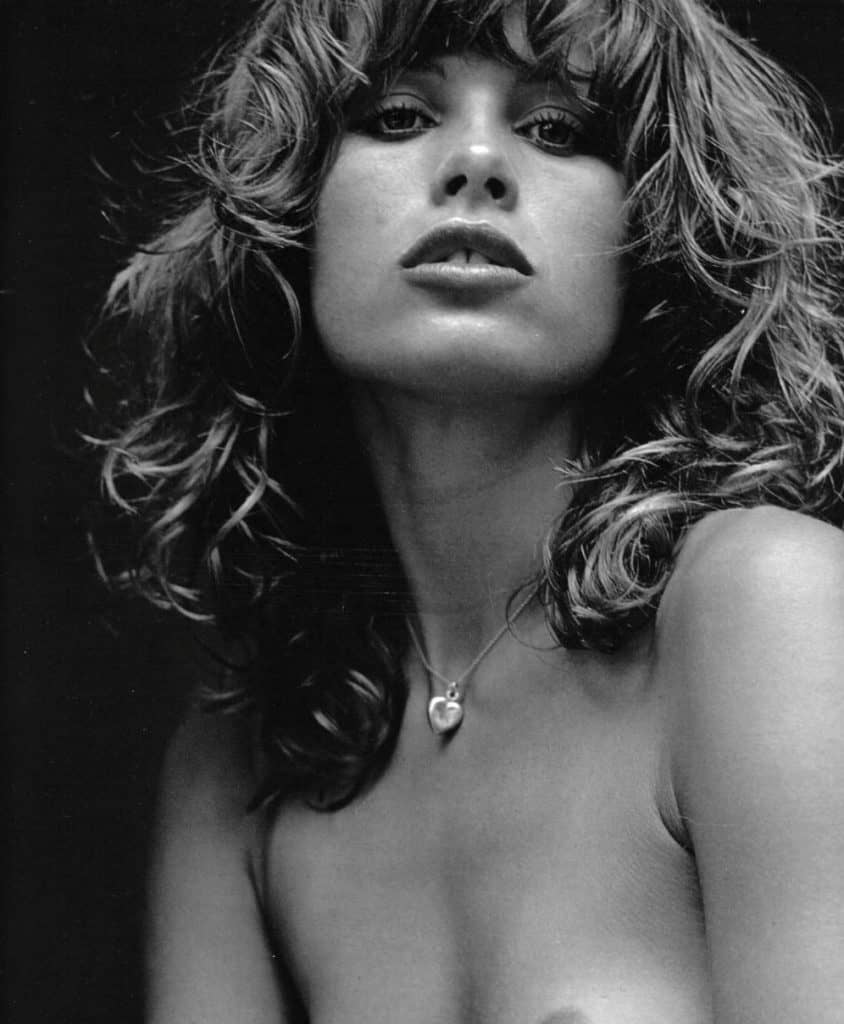 This caused Uschi's stock to skyrocket and instantly found herself in demand throughout Germany. That single photo shoot proved to be the making of her career. She segued into acting and musicianship and drifted into the world of countercultural communes which held sway in the Germany of the late '60s.
For a time, Uschi was a member of the original incarnation of the political collective and noted psychedelic rock band Amon Duul. In fact, she can be heard playing maracas on their first two albums. This was a purely temporary arrangement though, and a chance meeting at the International Song Days festival in Essen led to her taking up with the fabled Kommune 1 in 1968.
Kommune 1
Kommune 1 was the very first politically motivated commune to appear in Germany. By the time Uschi Obermaier joined, the organization had developed a reputation for artfully staged acts of political provocation.
For instance, in April of 1967, they plotted the so-called "pudding assassination" of US Vice President Hubert Humphrey. This was to take the form of an attack on the politician armed only with yogurt, flour, and other comestibles. Though it was thwarted by the secret service, the plotted act of political dissent was enough to turn the communards into celebrities.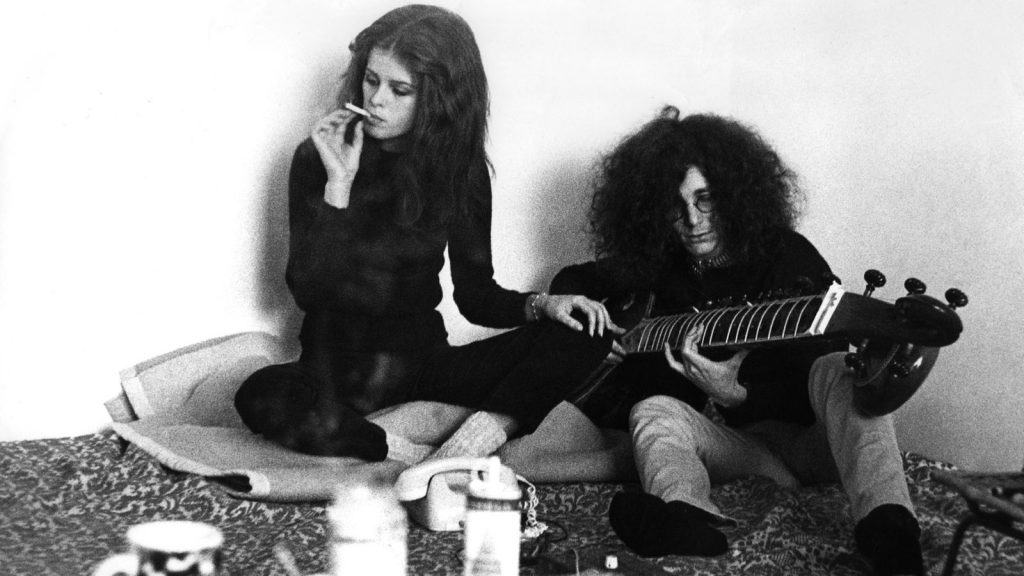 In June of 1967, a visit made by the Shah of Iran prompted widespread protest among the student community of Berlin, leading directly to the death of student Benno Ohnesorg. This served to fuel Kommune 1's fire, and one of its prominent members, Fritz Teufel, soon found himself jailed for treason.
Widespread violence, riots, arson, and hunger strikes characterized this period, and Kommune 1 was at the very heart of the conflict; the eye of the storm. It was into this dangerous and politically volatile realm that Uschi was to enter.
Whether she knew or not what she was letting herself in for, her association with the commune would remain with her for the rest of her life. Even today, they are often mentioned in the same breath.
Rainer Langhans
One of the leading lights of Kommune 1 was the political firebrand and activist Rainer Langhans. When Uschi Obermaier encountered Langhans at the underground music festival, it's fair to say that the reputations of both preceded them. Their relationship proved to be more than a mere meeting of minds. They fell for one another and Uschi quickly abandoned Amon Duul for the tight-knit conclave of Kommune 1.
Embed from Getty Images
While Kommune 1 (or K1 as it was popularly known) was famous for its staunch non-conformism and synonymity with the protest culture of 1968, it was in its own way an oppressive environment too. The shunning of every aspect of the bourgeois lifestyle seems jarring even now.
Members were not permitted even the most basic luxuries such as privacy. Everything was by communal consent; this included telephone calls (which were broadcast via loudspeaker) and letters home (the content of which had to be agreed on by the collective).
It was divisive even amongst the German hard left, with many viewing its splashy public demonstrations and the hardcore Marxism inherent in its living arrangements as counterproductive.
Uschi's arrival had a splintering effect on Langhans' associates in the commune. Many resented her as an encroaching influence. In addition, and perhaps crucially, she spoke candidly to the press about her indifference toward politics.
She was interested in the lifestyle rather than any particular ideology, and she always claimed it was her devotion to Langhans which kept her there. In addition, she and Langhans were very open with the media about the nature of their relationship, becoming figureheads of the sexual revolution in Germany.
John Lennon and Yoko Ono are often portrayed as the embodiment of mainstream non-conformism, the acceptable face of the hippy culture and anti-authoritarianism. But the truth is that Uschi Obermaier and Rainer Langhans were the original left-wing power couple of that era.
Jimi Hendrix
In spite of the controversies surrounding her, there's no getting away from the fact that the presence of a genuine celebrity in Uschi led to the commune itself achieving a level of prominence which it had not previously attained. Visitors came from around the world, including none other than Jimi Hendrix.
Tabloid rumors abounded about the possibility of a romantic entanglement between Uschi and Jimi, and it seems they did indeed engage in a very brief affair. Uschi has spoken fondly of Jimi ever since and reminisced openly about their brief time together. But soon after that, the free-love dream ended.
Like many political communes of the era, Kommune 1's decline occurred quickly, and its demise in 1969 was largely unmourned. Its HQ was raided and vandalized; it seems the vandals were after a share of a 50,000 marks fee which Uschi supposedly earned for an interview and nude photoshoot for a popular magazine. From then on, the writing was on the wall. The communards grew disillusioned and quickly dispersed. K1 had served its purpose.
Subsequently, Uschi Obermaier and Langhans relocated to Uschi's home town of Munich, where she continued to push boundaries. She turned her hand to acting, taking a lead role in the cult thriller film Rote Sonne (Red Sun) in 1970.
Her participation in a mainstream project of this magnitude gives an idea of the cultural clout associated with her, and the film is a marvelous record of Uschi in her prime. She also appeared alongside Rainer Langhans in Haytabo, an interesting curio from B-movie maestro Uli Lommel, which also numbered among its cast the iconic filmmaker Rainer Werner Fassbinder.
By the early '70s, the relationship between Uschi and Rainer Langhans had fizzled. In many ways, this marked the end of her involvement with left-wing politics. Soon after that, she took up with wealthy club owner and alleged pimp Dieter Bockhorn in a relationship that would last until the latter's death in a motorcycle collision in 1983.
Rolling Stones
In 1975, she took to the road with the Rolling Stones on their fabled "Tour of the Americas." Dabbling in the lifestyle of rock and roll debauchery seemed to suit her, and rumors of affairs with both Mick Jagger and Keith Richards helped to keep her in a prominent position in the tabloid press.
Embed from Getty Images
This was an enviable position for a young model to be in, two rock stars in one of the greatest bands in the world vying for her affections, participating in drug-fueled orgies, and generally leaving a trail of mayhem in their wake.
For a long while her life was a nomadic one characterized by perpetual travel. She and Dieter Bockhorn subsequently made their way around the world, traversing Asia, Mexico, and the US. They were married in India, and their relationship seems to have been a happy one, lasting until Bockhorn's death.
A popular rumor stated that she and Bockhorn engaged in marriage rites in each and every country in which they settled. Uschi Obermaier herself was quick to dispel these rumors, but all the same, they give an idea of the devotion and rose-tinted romance that characterized her relationship with Bockhorn.
Indeed, it was the death of Dieter Bockhorn which more or less marked the end of Uschi's public life. She drifted into a kind of reclusiveness which is hard to reconcile with her erstwhile outspokenness and even exhibitionism. She subsequently wrote memoirs of her wild "sex and drugs and rock and roll" days, and her involvement with K1 has been portrayed on screen in the 2007 movie Eight Miles High.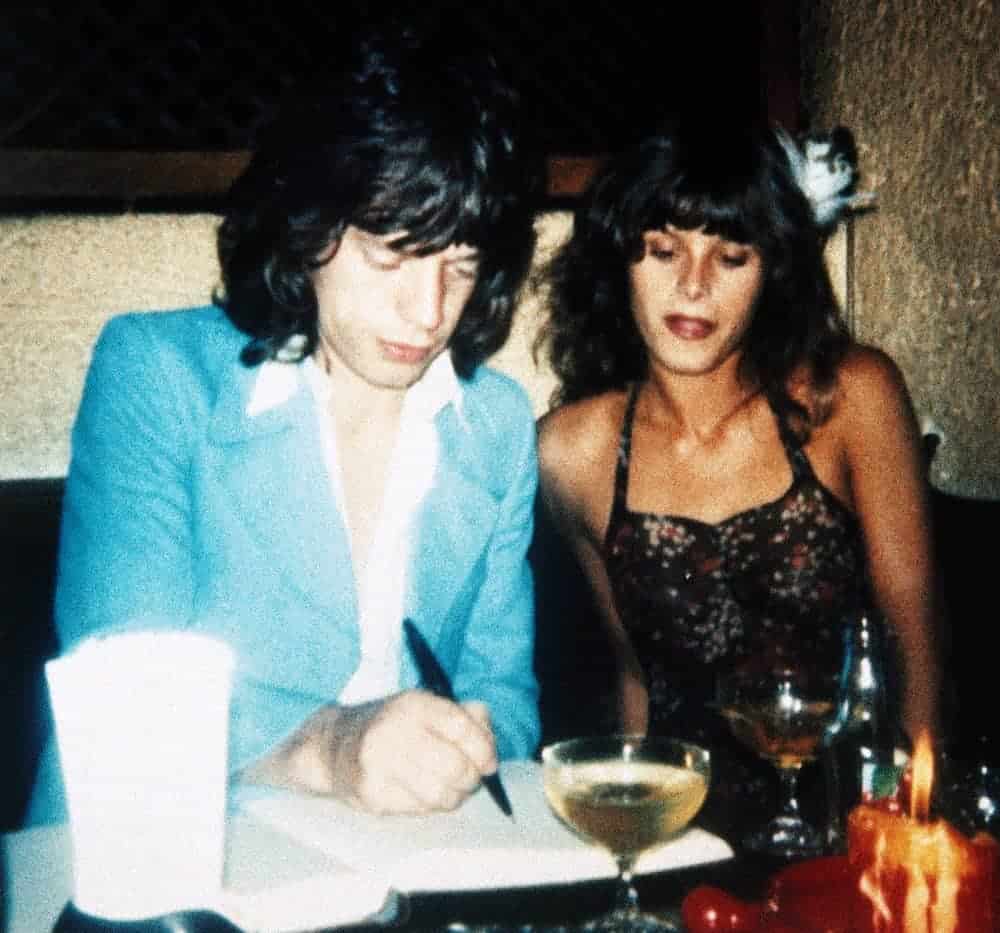 Uschi Obermaier Today
These days, Uschi Obermaier tends to keep a low profile. She was granted US citizenship and lives quietly in Topanga, California, where she makes a living manufacturing jewelry. Her days of activism and cultural warfare are behind her, but she leaves a legacy of positive change. She remains a cultural icon, and one of the most recognizable faces of the twentieth century.
Whatever her real beliefs may have been, there is no getting away from the fact that for a time she was the face not just of a political movement but of an entire generation. Whether she liked it or not, Uschi Obermaier was the embodiment of protest and the struggle for social change.
Similar Stories…