Motley Crue, one of the most celebrated rock bands of all time, has undeniably left an indelible mark in the annals of rock and roll history. While drummer Tommy Lee often grabs the spotlight, Vince Neil, the band's lead singer, has carved an equally commendable path, both within and outside the music industry.
Vince Neil's journey is nothing short of a roller-coaster ride, laden with both monumental successes and formidable challenges. His career trajectory, right from the genesis of Motley Crue to his contemporary ventures, has been nothing short of extraordinary. This piece aims to delve into Vince Neil's net worth, exploring the roads he traversed to build it, and the ways he utilizes it.
Unleashing The Wild Side – Rocks Off Magazines Motley Crue Playlist
What Is Vince Neil's Net Worth?
Throughout his illustrious career, Vince Neil has accumulated substantial wealth across various fields of endeavor. His journey as the charismatic frontman of Motley Crue played a vital role in creating a solid foundation for his earnings. His unique talent and unquenchable passion for music manifested through numerous album releases, live performances, collaborations, and more. These efforts did not only grant him celebrity status but also ensured he garnered a devoted fan base.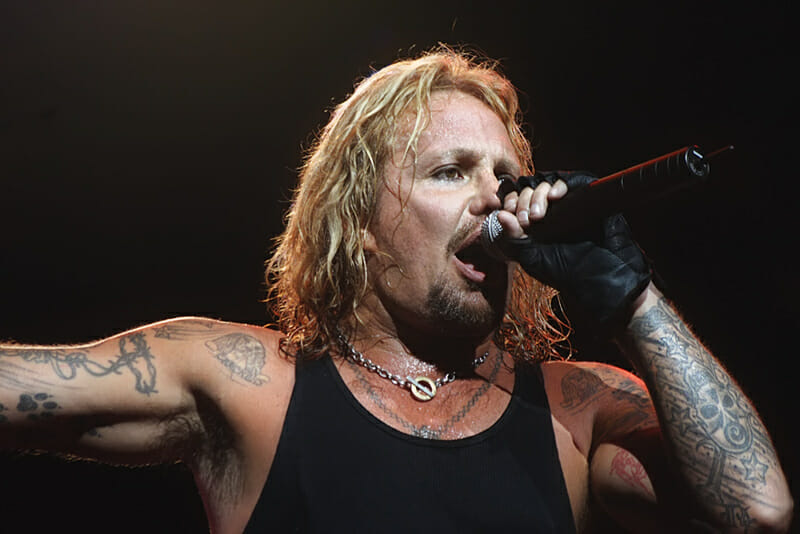 Yet, his music career was not the only domain that contributed to his impressive fortune. Vince Neil's entrepreneurial spirit drove him into the realm of business, where he established his own restaurants and liquor brands. His multifaceted career and diverse income sources have garnered Vince Neil an impressive estimated net worth of $50 million.
---
RELATED: How Much Is Dave Grohl Worth?
---
How Did He Earn His Fortune?
Vince Neil's notable net worth is primarily attributable to his long-lasting career in the music industry. His role as one of the founding members of Motley Crue avails him a significant share of the royalties generated from the band's music. Their discography, including numerous platinum albums, continues to attract listeners worldwide, and their availability on global streaming platforms ensures a steady revenue stream.
Touring has been another lucrative venture for Motley Crue, contributing significantly to Neil's personal fortune. Their exhilarating live performances drew massive crowds, creating a sizeable income through ticket sales. Merchandising further cemented the band's financial standing. Even today, Motley Crue's merchandise remains a favorite among fans, consistently driving earnings.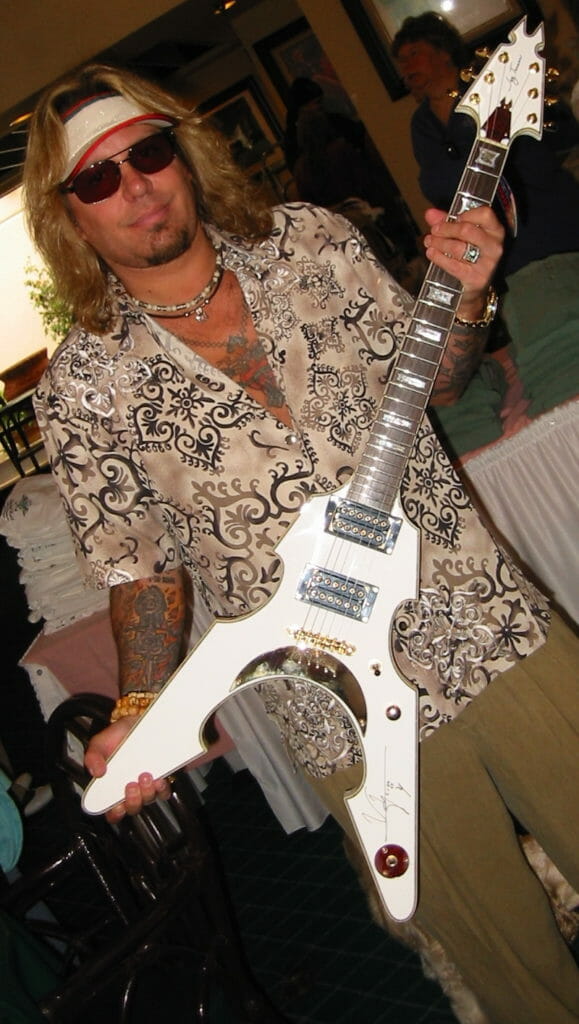 Beyond Music: Vince Neil's Business Ventures
In addition to his illustrious music career, Vince Neil has a keen sense of business that has spurred successful entrepreneurial endeavors. His investments extend to 'Vince Neil Ink,' a popular tattoo parlor that adds a unique flavor to his income streams. Neil's business ventures also include a string of 'Feelsgood Bar And Grill' outlets dotted across the United States and a sophisticated Gentlemen's club located on the Vegas Strip.
Not stopping at that, Neil leveraged his fame and business acumen to step into the liquor industry. In 2007, he introduced his own brand of tequila, Tres Rios, further diversifying his investment portfolio.
---
RELATED: Follow The Ups And Downs Of Marilyn Manson's Net Worth
---
Who Is Motley Crue's Wealthiest Member?
Interestingly, despite his role as the band's lead vocalist, Vince Neil doesn't hold the title of the richest Motley Crue member. That honor goes to Mick Mars, the band's skilled guitarist, with a net worth of a whopping $70 million.
In total, Motley Crue's combined net worth amounts to an astounding $245 million, a testament to Motley Crue's phenomenal success.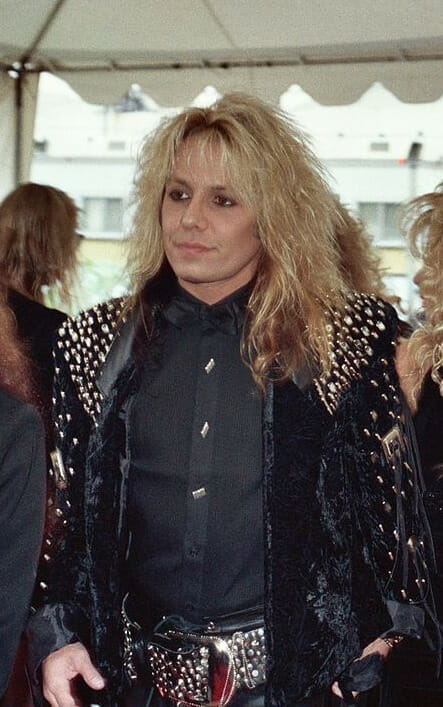 A Lavish Lifestyle and Philanthropic Endeavors
With his colossal net worth, Vince Neil lives a life many can only dream of. He is a self-proclaimed car enthusiast and has splurged a substantial part of his fortune on an enviable collection of classic vehicles. Neil owns two properties – a luxurious home in Las Vegas and another stunning residence in California.
However, life hasn't always been smooth sailing for Neil. His daughter, Skylar Neil's untimely demise due to cancer, was a devastating blow. This personal tragedy led Neil to make significant contributions to cancer charities across the globe.
Final Thoughts
Vince Neil, though not the wealthiest member of Motley Crue, boasts a remarkable net worth of around $50 million. His wealth continues to grow from Motley Crue's ongoing popularity, their album sales, streaming revenues, and merchandising. Moreover, Neil's diversified business interests contribute to his impressive wealth. His journey, marked by dizzying highs and formidable lows, stands as a testament to the endurance of Motley Crue's music and Neil's entrepreneurial prowess.
Take a peek behind the scenes with this video from AXS TV where Vince Neil gives Sammy Hagar a tour of his incredible house. Don't forget, our FAQ section is just after the video.
See ya next week rockers.
Frequently Asked Questions
How Rich Is Tommy Lee? 
Tommy Lee, the lead drummer of Motley Crue, currently has a net worth of around $70 million, which has helped to make him one of the richest members of the band. 
Who Is The Richest Rock Band?
Still, the richest rock band of all time is The Beatles. The band alone is estimated to be worth around $2.2 billion!