Vince Neil was the lead singer for the metal group Motley Crue. Alongside Tommy Lee, Mick Mars, and Nikki Sixx, the group have long reigned as one of Rock music's most successful, yet controversial bands.
They have released countless top-selling records over their long history and are still remembered fondly by those that grew up with their music, or remembered them at the height of their fame.
However, with all of the tremendous success, they've also faced numerous troubles, controversies, and public scandals.
No doubt you have heard of the infamous leaked sex tape between the band's drummer Tommy Lee and actress Pamela Anderson, or the band members' numerous close calls with death as a result of their drug addiction.
But do you know the true story of their biggest scandal?
The fatal car crash in 1984 that took the life of long-time collaborator and rock star Razzle.
There have been many interpretations of the story, and many urban legends surrounding it. But we're here to clear the record once and for all.
So, read onward below to get an in-depth look at exactly what happened on that fateful night, what happened to everyone involved, and what impact it has had on rock's perennial bad boys.
You might just find yourself surprised by some of the details!
Who Was Nicholas Razzle Dingley?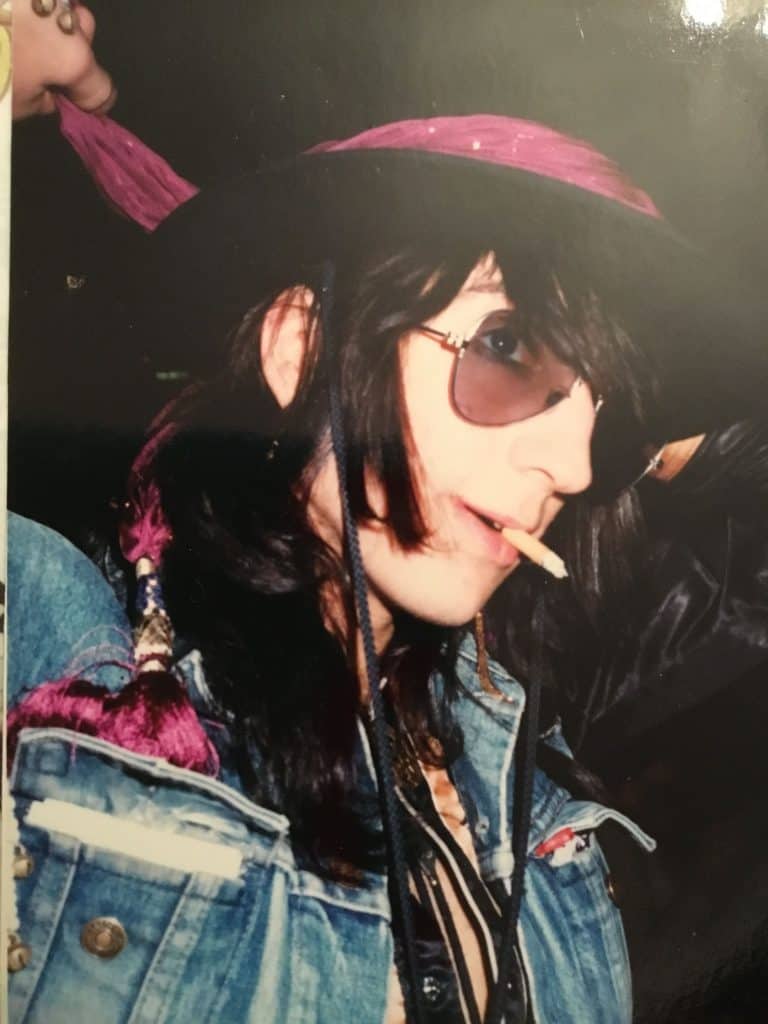 Nicholas Razzle Dingley Was an English-born musician who rose to fame amidst the glam rock era of rock and roll.
He was born in Royal Leamington Spa in the year 1960, to a single mother, before he was soon put up for adoption. This is how he gained the second name of 'Dingley'.
In his early career, he moved from band to band, playing various roles, in bands such as Thin Red Line, The Fuck Pigs, and The Dark.
Razzle was, however, perhaps best known for his tenure with the Finnish band Hanoi Rocks. he played the drums for the band from the years 1982, to 1984.
Over his time with the band, after replacing the controversial drummer Gyp Casino, Razzle became a very beloved member of the group, thanks to his inimitable sense of humor, and his ability to see the best in other members and to quickly quash arguments within the band before they spun out of control.
However, though he was a beloved member of the band, his time with them would be cut very short upon his untimely death in 1984, after only two years with the successful group. But what happened to him?
How Did Nicholas Razzle Dingley Die?
Unfortunately, Razzle was caught up in a car crash that also involved another vehicle and also led to massive injuries for the passengers of the other car.
Though all victims of the crash were able to survive despite their scars and their injuries, Razzle was pronounced dead right after he was taken to the hospital, at around 7:12 PM.
To make matters all the more tragic, the man responsible for his death, and the leading cause for the crash, was Vince Neil, the lead singer of Motley Crue!
Who Is Vince Neil? What Was His Role With Motley Crue?
Vince Neil, born in 1961 in the state of California, has long served as Motley Crue's lead singer and is considered to be a very iconic figure associated with the glam rock movement of the 1980s.
Unfortunately, he has had a very rocky relationship with the band at large and has been at the center of a number of the band's controversies.
As a result of his wild personality and his many controversies, he has left and rejoined the band multiple times.
He first left the band around 1992, though soon reunited with the band in 1996, and has returned for most of the band's reunions.
Amongst his many controversies are his heavy drug use, which has helped to land the band in legal trouble multiple times across their lengthy career. Neil has also been arrested multiple times for assaults and fights in bars and nightclubs.
Though these controversies help to solidify Motley Crue's image as a controversial band, it has caused them numerous troubles that have seen the band fall into disarray on multiple occasions.
However, perhaps the worst of all of Neil's heavy controversies was his 1984 car crash.
Though he was heavily intoxicated, and well over the blood alcohol limit, Neil took to the wheel of his De Tomaso Pantera car and found himself caught up in a high-speed crash that took the life of friend Nicholas Razzle Dingley.
But what actually happened on the day of that crash…?
What Exactly Happened On The Day Of The Crash?
While the band Hanoi Rocks were in the throes of their second American tour, the group found themselves spending a lot of time with Motley Crue, mainly at Vince Neil's amazing home at Redondo Beach (check out our full story on Vince Neil's net worth!).
As was usually the case when two immensely popular rock bands crossed orbits at that time, chaos soon ensued, and both bands were soon partying together and drinking the night away. There was also, no doubt, plenty of drug use that fateful night.
Both bands had a great penchant for wild and crazy nights of drunken debauchery, so within no time, the alcohol supply began to dwindle, and with the night still, very much young, it was decided that more alcohol was needed.
And how else should the bands acquire it, than by driving to the nearest liquor store?
In retrospect, it is clear how foolish of a decision this proved to be, but with knowledge of how reckless and thrill-seeking both bands tended to be, it is no surprise that Neil let the excitement get the better of him.
On the evening of December 8th, Vince Neil and Razzle set out in his fancy De Tomaso Pantera car. It was quite obvious that Neil wanted to show off his fast wheels and to show off just how fast he could go.
Within moments of setting off, and driving well above the speed limit to show off to Razzle, Neil soon lost control of the car, as it careened head-on into an oncoming vehicle.
Every person involved in the crash, including Neil, Razzle, and the passengers of the adjacent car, suffered from some major injuries. The passengers of the other car suffered intense brain damage that affected the course of the rest of their lives.
Unfortunately, Razzle suffered the most as a result of the crash, and, shortly after being brought into the emergency ward of the hospital, at around 7:12 PM, he was pronounced dead.
It took some time for the news to reach Motley Crue and Hanoi Rocks, as both bands sat around in Neil's home, waiting for the two to return with their alcohol. Thus, other band members, including Tommy Lee, set out to see what was taking the two so long.
By this point, they had been gone for longer than an hour.
As they headed out in their own car, with the band's road manager, they drove past the scene of the wreckage, and it soon dawned on them what had occurred.
Neil was being held in police custody, and Razzle had been rushed to hospital, only to be pronounced dead.
Andy McCoy, the first of the Hanoi Rock members to hear the news, had to inform his manager, who then informed the rest of the band. For the rest of the night, the positive energy between the two bands was considerably soured.
What Happened To Vince Neil After The Car Crash?
Remarkably, Vince Neil managed to come out of the crash the other end mostly unharmed. He had suffered broken ribs and cuts to the face, but came out much better than the other dead or brain-damaged victims.
Vince Neil was quickly arrested and brought to the Torrance police station where he was convicted of vehicular manslaughter and suspected of drunk driving.
His blood alcohol content, upon arrest, was around 0.17, which was far above the legal limit of the state of California, which was set around 0.10 at the time.
Vince was released from jail on a $2,500 bail. However, he was later convicted in July of 1985, but still only served a very minuscule sentence.
He spent 20 days in jail and completed 200 hours of community service and courses on the dangers of drugs and alcohol.
He was also made to pay $2.6 million to all parties that were injured as a result of his actions.
Though there has been little in the way of repercussions for Neil since the event, he has since gone on to be involved in numerous incidents and controversies.
What Happened To Motley Crue?
After the incident, the tension between Motley Crue and Hanoi Rocks became decidedly palpable. However, very little occurred between the groups in the years since the incident.
The band's third album, Theatre of Pain, was dedicated to Razzle. However, Andy McCoy, lead guitarist, and songwriter of Hanoi Rocks, still holds Vince Neil under much contempt. He views the dedication as lacking significance and sincerity.
Ever since the incident, Motley Crue has continued to see great success, with their fourth album Girls, Girls, Girls, proving to be a massive commercial success. This comes despite the numerous controversies that have clouded the members' careers.
Vince Neil left Motley Crue around 1992, but soon joined back up with the band in 1996, all the way up until 2015, when the band broke up for a short time. To this day, since the band's 2018 reunion, Vince Neil continues to represent the band as the lead singer.
How Did Hanoi Rocks Handle Razzle's Death?
Unfortunately, Hanoi Rocks did not fare quite so well in the wake of Razzle's death and have since had numerous troubles maintaining their prior success.
Shortly after learning of Razzle's death, the band soon returned to London in order to regroup and come to terms with the events of the crash.
Most of their tour dates were canceled, aside from two shows that were broadcast live across the world to millions of viewers.
Razzle was replaced, temporarily, by Terry Chimes, who formerly played for The Clash, and the shows were both dedicated to Razzle's memory.
Though the band was able to keep playing for a few more years with replacement drummers, the band soon began to fall apart at the seams, especially now lacking the member who once acted as the glue of the group.
Various members dropped out of the group, one by one, being replaced by new members, but once lead vocalist Michael Monroe eventually quit the band in June of 1985, the band was officially declared as having ended.
In 2001, the band was 'rebirthed', with two of the original members, Michael Monroe and Andy McCoy, and two new members.
Under this new lineup, Hanoi Rocks were able to record two new albums, though both were received with mixed reviews.
Even hardcore Hanoi Rocks fans agreed that their style had changed too radically.
However, during their final farewell tour, in 2008, their final shows consistently sold out, and even original guitarist Nasty Suicide was able to join them on stage for multiple performances.
The band has yet to reform, though each member has since gone on to pursue either solo careers, or to act as part of a new band.
To Conclude
Unfortunately, the story of Nicholas Razzle Dingley and Vince Neil is one we have heard many times before. Though the rock and roll lifestyle is full of fun and debauchery, that can often come at a very heavy cost.
Though Motley Crue and Hanoi Rocks have seen some amount of success in the years since that fateful incident, it is clear that Razzle's death had a significant impact that each group, and its members, are continuing to grapple with.
What other bands were Vince Neil involved with?
Vince was discovered by Motley Crue while he was performing with his original band "Rock Candy". He also released several albums as a solo artist.
What was Vince Neil driving when Razzle died?
Vince Neil was driving his brand new De Tomaso Pantera on the evening of the fateful crash.
Who were the other members of Motley Crue?
Motley Crue consists of Vince Neil on vocals, Tommy Lee on drums, Nikki Sixx on bass, and Mick Mars on lead guitar.
Who were the other members of Hanoi Rocks?
The original line-up of Hanoi Rocks was Michael Monroe on vocals, Stefan Piesnack on guitar, Jan-Markus Stenfors (aka Nasty Suicide) also on guitar, Nedo Soininen on bass, and drummer Peki Sirola. However, Hanoi rocks have had over 20 band members since their inception.
If you would like a bit more insight into what happened on that fateful night in 1984, check out the video below from 85 Grave.
Similar Stories: