Motley Crue is arguably one of the most well-known and influential American rock bands of all time. The band has produced countless hit albums across its long tenure, and it has become renowned for the wild and crazy lifestyles of its four central members.
All four members of the band, Tommy Lee, Nikki Sixx, Vince Neil, and Mick Mars, have cemented their place in the rock and roll hall of fame, and become icons of the hard rock industry.
Whether you are a lifelong fan of the band, or simply someone with a passing interest in some of its unique members, it's easy to find yourself wondering which of the four band members has proven the most successful, and which one has the highest net worth.
Want to find out which member of Motley Crue is the richest? Then keep on reading down below, because we have collected everything you could ever need to know!
Who Are Motley Crue?
In assessing the individual accomplishments of Motley Crue's members, it's worth revisiting the band's remarkable milestones that have contributed to their enduring presence in the rock music landscape.
Motley Crue was founded by Nikki Sixx and Tommy Lee, who played bass and drums respectively. The two were soon joined by lead guitarist Mick Mars, and Vince Neil, the band's lead singer.
As soon as the band first hit the road, after the release of their first single "Stick To Your Guns", the lead track from their album Too Fast For Love, they began to court controversy for their hard rock stylings, and the numerous incidents they were involved in, seeing them arrested, and held by customs for wearing their spiked wardrobe aboard their flights!
Their various controversies did not halt them, however, because the band went on to become immensely successful. Their second album Shout At The Devil, has since gone 4x platinum, and it is showing no signs of slowing down.
Despite numerous fallings out, immense controversies, and retirements, the band has produced 9 studio albums, 3 EPs, and countless hit singles, as well as performing sold-out stadium shows!
Clearly, with the band's continued presence in the public consciousness, and all of their past successes, all four members must have earned themselves a very pretty sum!
---
RELATED: Can You Guess Axl Roses Net Worth?
---
Motley Crue Net Worth: Member By Member
Motley Crue, one of the richest hard rock bands of all time, boasts some impressive net worths among its members.
Tommy Lee
Topping the list is Tommy Lee, the band's lead drummer, with a whopping net worth of around $70 million. Despite not being the 'face' of the band, a title usually reserved for the lead singer, Tommy Lee's financial success is undeniable. His solo ventures have allowed him to exercise his creativity and contribute to his wealth.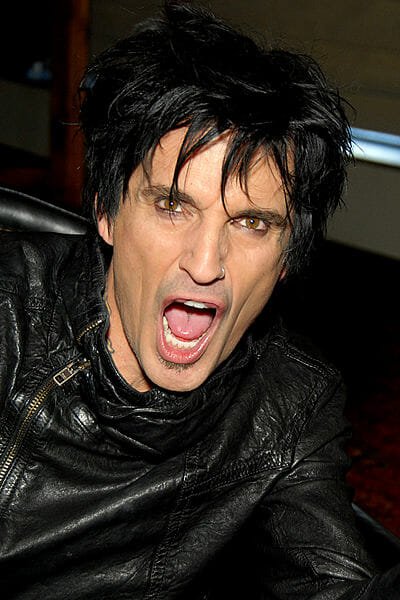 Mick Mars
Close behind Tommy Lee is Mick Mars, whose net worth has recently climbed to approximately $50 million, aligning with Tommy Lee's fortune. Mick's journey to success is quite intriguing, as he started in various bands throughout the 1970s, seeking the fame he deserved. His persistence paid off when he connected with Motley Crue through a newspaper ad. Considering his humble beginnings, Mick's net worth is quite impressive.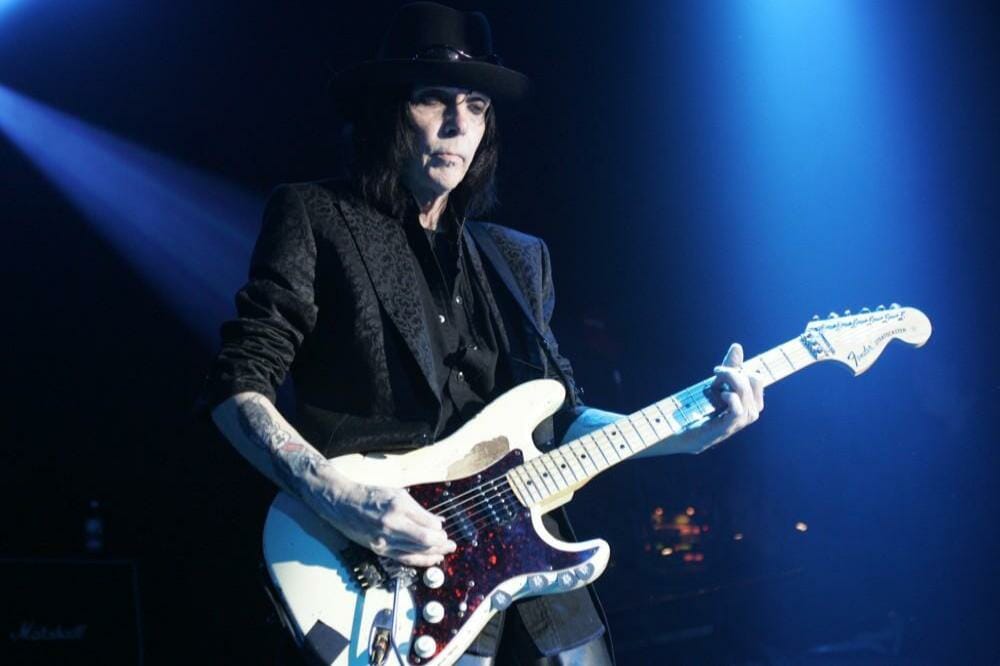 Vince Neil
Vince Neil, the band's lead vocalist, boasts a net worth of around $50 million. While it may be lower than his bandmates, Vince Neil's wealth is still substantial and surpasses that of many peers in the industry. Vince has never shied away from flaunting his riches, evident in his collection of cars, some of which have been involved in high-speed crashes.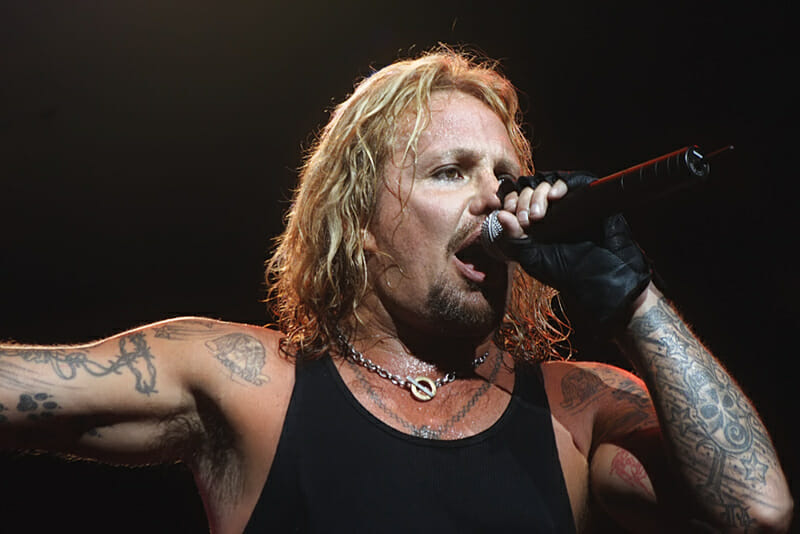 Nikki Sixx
Nikki Sixx, the lead bassist of Motley Crue, holds a net worth of approximately $65 million, making him the second-wealthiest member. In addition to his contributions to the band, Nikki gained popularity as the host of the widely loved radio show 'Sixx Sense.' His radio hosting skills earned him recognition alongside his immense bass-playing talent.
Check out our in-depth look into Nikki Sixx's net worth if you want to learn more about the rock legend and how he earnt (and spent) his fortune.
---
RELATED: The Stories Behind Motley Crue's Best Album Covers
---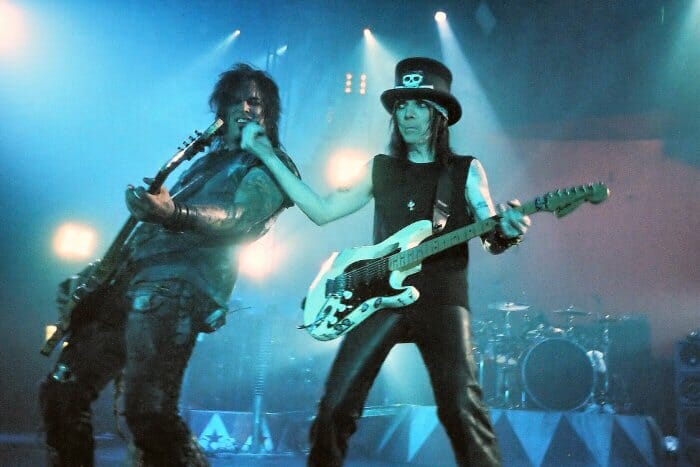 Outro
Overall, Tommy Lee and Mick Mars currently stand as the two richest members of Motley Crue, although their net worths may fluctuate. Nonetheless, Motley Crue's collective net worth solidifies their status as one of the most successful metal bands ever.
Despite the band's notorious reputation, and their numerous ups and downs, they have maintained their place near the top of the rock heap.
For a bit more insight into the band, check out the video below by the Legends at Grunge. Or if you are curious to see the sort of lifestyle being a rock god affords you by taking a peek into Paisley Park, the outrageous former home and studio of Prince.