The young Cher everyone came to know and love in the '60s has evolved significantly over the years.
With her rise to stardom starting during her teenage years, Rocks Off is having a look at the early stages of her life and career through photographs.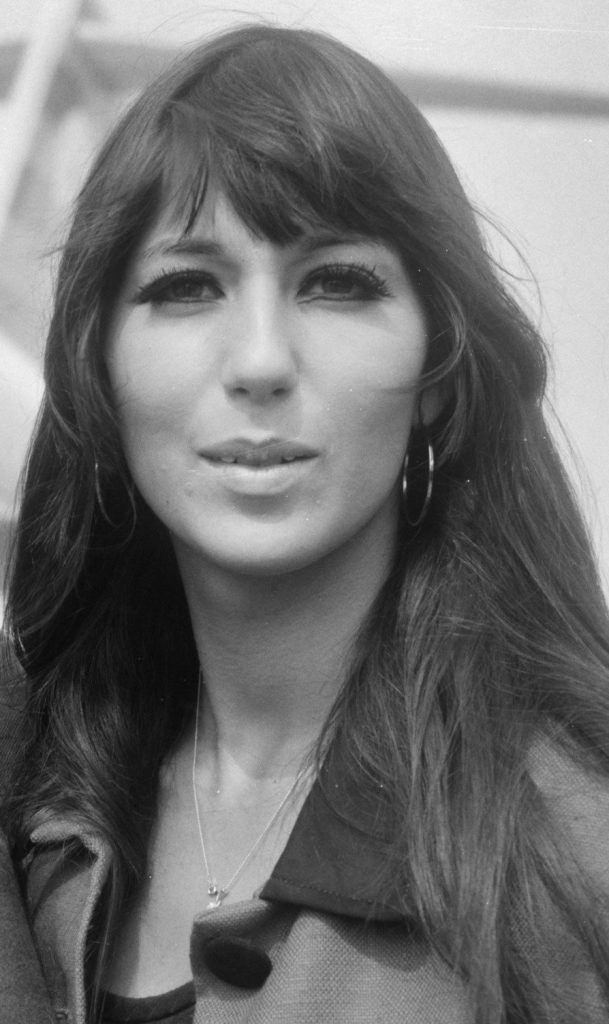 Below We Have a Look at the Young Cher Through The Years…
Cher (Cherilyn Sarkisian) was born on May 20th, 1946, in El Centro, California. Cher's real name and full name is Cherilyn Sarkisian. Her parents were Georgia Holt and John Paul Sarkisian, with her stunning good looks coming from a mix of Armenian heritage on her father's side and English and German on her mothers, with more distant Irish, Dutch, and French lineage.
Unfortunately, her upbringing wasn't the smoothest. When Cher was a baby, her father walked out as a result of substance abuse and gambling. She also grew up in poverty and was often left at a Catholic orphanage for a few weeks at a time.
Embed from Getty Images
When she was a child, her mother, who was a small-time actor, helped Cher and her sisters attain roles as extras in television shows such as The Adventures of Ozzie and Harriet. In fifth grade, she produced and starred in a rendition of the musical Oklahoma! in front of her class.
Cher directed a group of girls and choreographed all the dance routines. She was unsuccessful at getting the boys involved, so she acted and sang the male parts on her own.
Embed from Getty Images
Cherilyn Sarkisian Heads To Hollywood
As a teenager, she was dazzled by Hollywood film stars, especially Audrey Hepburn. So much so that Cher began emulating Hepburn's fashion sense and mannerisms. In 1962, at the age of 16, Cher dropped out of Fresno High School in California and moved to Los Angeles. Upon moving to LA, she enrolled in acting classes and worked as a dancer in nightclubs along Hollywood's notorious Sunset Strip.
Embed from Getty Images
In November 1962, Cher met Sonny Bono at a Los Angeles coffee shop. Cher was just 16 whereas Sonny was 28. He was an assistant to record producer Phil Spector at the time. Through her relationship with Sonny, Cher was introduced to Phil Spector and sang backup vocals on various tracks Spector recorded such as "Be My Baby" by the Ronettes, "You've Lost That Loving Feeling" by The Righteous Brothers, and "A Fine, Fine Boy" by Darlene Love.
Embed from Getty Images
Cher & Sonny Bono Marry
With the status of their official marriage remaining a slight mystery, in 1964, the pair held an unofficial wedding ceremony in their hotel room in Tijuana, Mexico. The couple exchanged $10 souvenir rings engraved with their names to authenticate their marriage.
Embed from Getty Images
Cher has held a few different stage names over the years. Her first single "Ringo, I Love You" was released under the pseudonym Bonnie Jo Mason in 1964, it received little attention. Later that year, having signed with Imperial Records (soon to be Liberty Records), she released the single "Dream Baby" under the name of Cherilyn.
Surprisingly, the young and innocent Cher suffered from stage fright. When Sonny was singing next to her however she was much calmer. In 1964, Sonny and Cher released a few badly received singles together under the name Caesar & Cleo.
Embed from Getty Images
By 1965, the duo was recording and performing under Sonny & Cher. The single "I Got You Babe" launched Sonny and a young Cher into global stardom. Her solo work was also taking off. In 1966, her single "Bang Bang (My Baby Shot Me Down)" reached No. 2 in the United States charts and was the first song of her own to sell over a million copies.
Sonny & Cher's fashion was so out there at times they were often turned down by hotels and restaurants. Apparently, it was after seeing Cher being rejected from a hotel that inspired Sonny to write their hit song "I Got You Babe."
Embed from Getty Images
Cher's Ageless Legacy Continues…
We hope you've enjoyed diving deep into the pop star's early life. It's quite hard to comprehend just how young Cher was when her career skyrocketed! And even as she pushes well into her 70's, Cher still manages to blow fans away with her energetic live performances!
What better way to end this article than with Sonny & Cher's 1965 Top Of The Pops rendition of 'I Got You Babe'. Enjoy!
Similar Stories…