Audrey Hamilton is unlike most of the other well-known groupies. Instead of writing a memoir or publicizing her relationship with Led Zeppelin's Robert Plant, she has kept a low profile and has remained out of the public eye.
Who Is Audrey Hamilton?
Audrey Hamilton was born on August 6, 1956, in Dallas, Texas. She became Robert Plant's 'road wife' during Led Zeppelin's 1977 US tour. Whilst at a blues bar in Dallas, Audrey met one of the band's roadies who invited her to meet the band at their hotel.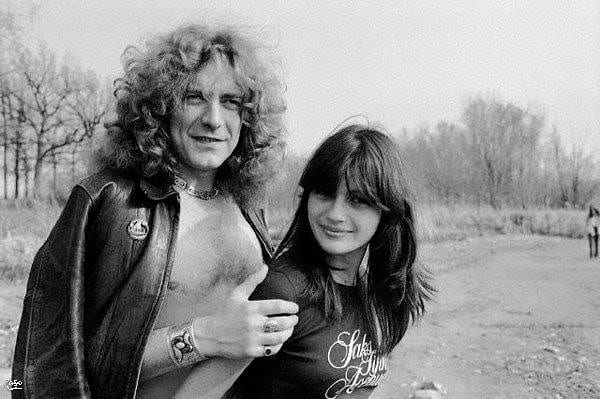 When she met Robert, they hit it off instantly. He then asked her if she would join him on the road, in which Audrey did so without hesitation. She left her husband behind, although they were allegedly in an open marriage.
Audrey Hamilton & Robert Plant
Audrey Hamilton was one of the few groupies to actually travel with the band for an entire tour. It seemed at times that they were basically in a full-on relationship, despite Robert's marriage with Maureen Wilson at the time.
In one of Led Zeppelin's most iconic bootlegs, Listen to This, Eddie, from their Los Angeles show on June 21, 1977, you can hear Robert Plant giving Audrey Hamilton a personal shout-out. Something which was quite rare for a groupie to receive.
Apparently, Audrey would also stand at the front of each show and throw Robert a rose during their song "Going to California." Robert would insist that she trimmed the thorns off first though because he liked to put the rose in his pants.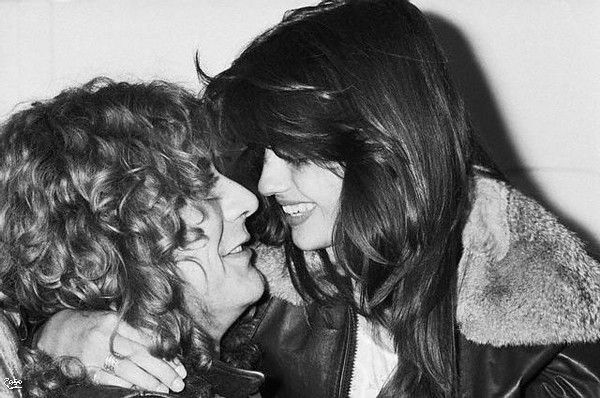 Led Zeppelin's song "Hot Dog" is said to be inspired by Audrey Hamilton, with Robert writing about their spring fling. The lyric "I took her love at 17" is inaccurate, however, with Audrey later confirming the song is indeed about her but stating she was 20 at the time.
"She said we couldn't do no wrong
No other love could be so strong
She locked up my heart in her bottom drawer
Now she took my heart she took my keys
From in my old blue dungarees
And I'll never go to Texas anymore."
The Led Zeppelin tour ended abruptly on July 26, 1977, when Plant lost his five-year-old son Karac to a stomach virus. This signaled an end to their intimate relationship. Plant and the rest of the band returned to England and Audrey Hamilton went back to Texas.
Post-Led Zeppelin
It wasn't the end of Audrey's adventures in the rock 'n' roll world, however. She apparently hung out with musical acts such as Rod Stewart, Bad Company, Electric Light Orchestra, and Kiss.
Her 'romance' with Mick Ralphs of Bad Company shortly after her affair with Plant did not sit well with the 'Golden God.'
In a recent catch-up with her in 2012, she said she wasn't going to "wait around" for him but then proceeded to say, "I should have waited, I don't know." Reflecting on the series of events, she believes that Robert was anticipating that they would reunite and continue their passionate relationship, however, she overlooked his hints at the time.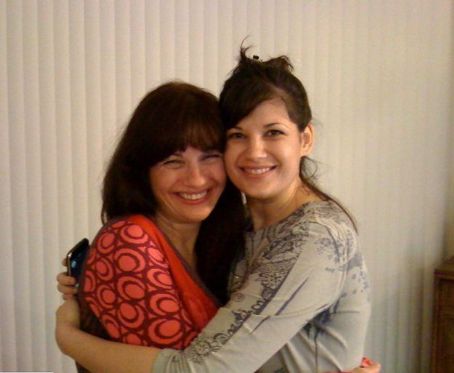 Audrey Hamilton and Ace Frehley
Her days as a groupie ended after she found out she was pregnant, the father being Kiss guitarist Ace Frehley. Their daughter was born on 19 September 1980, named Lindsey. Today, Audrey Hamilton is apparently residing back in Dallas, Texas, where she's enjoying life with her daughter.
Similar Stories…