Sable Starr was unquestionably the "queen of the groupie scene" in 1970s Los Angeles. But being the leader of the "baby groupies" wasn't all that it stacked up to be, revealing the gloomier side of rock 'n' roll.
Who Was Sable Starr?
Sable Starr was born as Sabel Hay Shields in Palos Verdes, California on August 15th, 1957. She is often remembered as the "queen of the groupie scene" in LA during the 70s, having associated with some of the biggest musicians in rock 'n' roll.
Sable Starr entered the music scene at a very young age. Just like most rebellious kids during the 70s, she was interested in attending concerts with her friends. Sable's friends usually consisted of older kids who had dropped out, who were more interested in music and partying than school.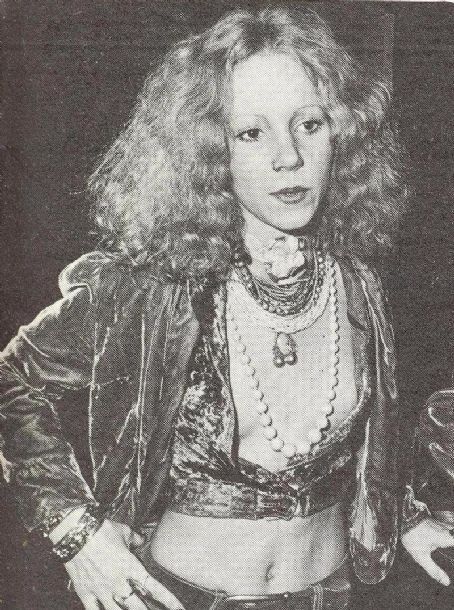 Through her friends, she went to a gig that would change her life forever. Sable Starr's life as rock 'n' roll groupie began at the age of 12 when she lost her virginity to the guitarist from the band Spirit. The guitarist was none other than Randy California. The pair met after Randy played a gig in Topanga, California. This was her first taste of the action and lifestyle, setting her on a path of steamy endeavors.
Sable also had a younger sister called Corel Shields, born in 1959, who followed in the same footsteps. Apparently, in autumn of 1973, Corel was involved with Iggy Pop at just 14-years-old.
Sable Starr – Iggy Pop
Around the same time as her younger sister, Sable Starr was also in contact with Iggy Pop. Ron Asheton, co-songwriter and musician with Iggy in the Stooges recalls in the book Please Kill Me: The Uncensored Oral History of Punk:
"We had a gig at the Whiskey-A-Go-Go when we first moved out there and that's when we met Sable Starr, who was a really nice girl. First, she was Iggy's groupie, then with me, then went back to Iggy, then back to me, and then went to my brother, and back to me."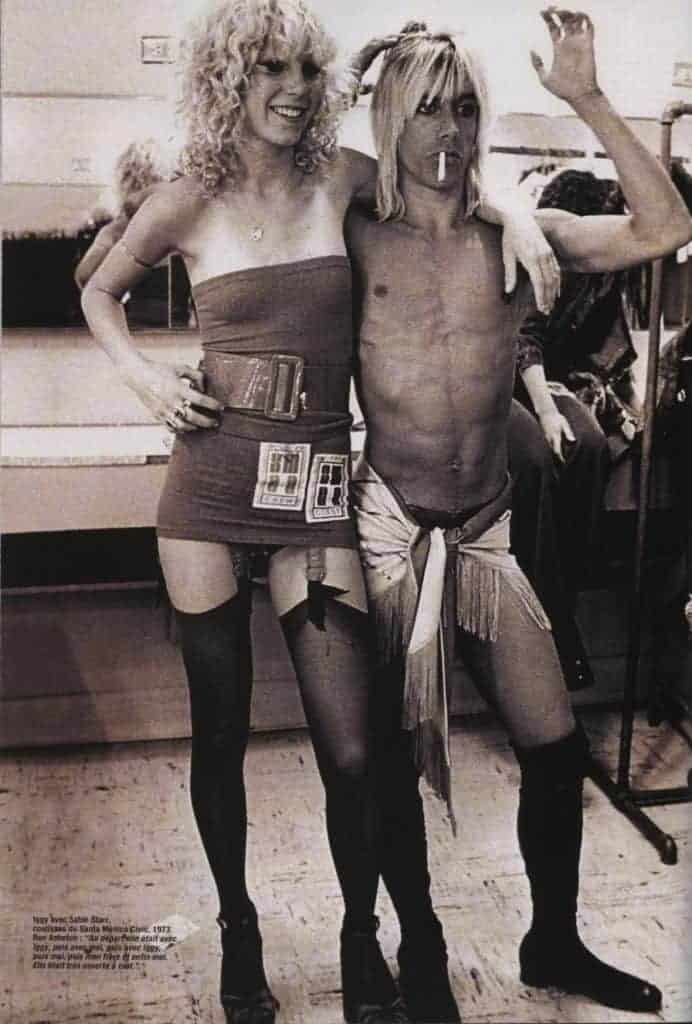 "We would do two sets at the Whiskey, and in between sets, Sable would say, 'Can I suck your manhood?' She was real open about stuff, that's what I always liked about her. So in between our sets Sable would suck my manhood in the upstairs men's bathroom."
Their encounter was immortalized in the lyrics of Iggy Pop's 1996 song "Look Away" where he wrote:
"I slept with Sable when she was 13,
Her parents were too rich to do anything,
She rocked her way around L.A.,
'Til a New York Doll carried her away…"
---
RELATED: Meet The 'Super Groupie' – Pamela Des Barres
---
Baby Groupies
Growing up, Sable admitted that she was always a wild child and wasn't really like the regular kids from her school. She loved getting into trouble and always did the opposite of what was expected of her.
At 14, Sable Starr was invited to the famed Whiskey A-Go-Go club and soon became a regular. In the book, Please Kill Me, she recalls this experience:
"I didn't really live in Hollywood, I was about forty-five minutes away. But my friend called me up one day and said, 'Do you wanna go to the Whiskey-A-Go-Go?' This was when I was fourteen. And I was nuts to begin with, I always liked getting in trouble, so I said sure. Hollywood – I thought I'd see movie stars or something. So I went to the Whiskey, and I'll never forget the girls there, I was so intrigued."
Embed from Getty Images
Following this, she became habituated with almost all the trendy clubs in LA and was a regular visitor of Hollywood's notorious Sunset Strip, including nightclubs like Rodney Bingenheimer's English Disco and the Rainbow Bar and Grill.
Sable and her friends would always be dressed with the most appealing outfits so as to garner attention, mainly from those in the music industry. They termed the name "baby groupies" because of their young age and overly flirtatious outfits. Her possy consisted of Shray Mecham, the first cover girl of 1970s teen magazine Star.
The magazine described Mecham as "foxy" and even featured an article titled "Sunset Strip Groupies: Who, What, When & How (Wow!)" including her friends Sable Starr and Queenie Glam. Another one of her well-known groupie companions was Lori Maddox, the innocent sweet-looking girl that lost her virginity to David Bowie.
Like many other girls her age, Sable Starr had insecurities growing up and deemed herself as not being pretty. In the book, Please Kill Me, she recalls how she felt after her first taste of Los Angeles:
"I was still ugly then, I had to work on it for about a year when I was hanging out in Hollywood. I didn't get my nose fixed until I was fifteen."
Embed from Getty Images
After her nose job, she became more comfortable within herself, viewing herself as an attractive feminine figure. At 15, she was still living with her wealthy family despite diving headfirst into the music scene and its lifestyle. Knowing that this was probably the opposite of what her parents wanted, she continued going to school at Palos Verdes High School to help pacify her parents.
In Please Kill Me, Starr remembers: "[My parents] let me stay out until six o'clock in the morning – just as long as I went to school. Oh, I hated school when I was 15."
Sable Starr – David Bowie
One of her most highlighted experiences was when she and her partner in crime, Lori Maddox, met David Bowie. After initially meeting a few months prior at the E-Club, a popular hangout for musicians, the pair were invited to Bowie's hotel room.
Starr, who was the most excited about being with Bowie, apparently told Maddox to avoid any intimacy with Bowie. She was fine with the idea of just accompanying Sable.
But it was Maddox who caught Bowie's eye, who invited her into the bathtub where they made love. After noticing how Starr's mood had changed, Bowie later invited her to join them in the bedroom.
This wasn't the only time Sable Starr had been possessive of her rock star acquaintances. According to Lori Maddox, when the pair were visiting members of Led Zeppelin on their entire ninth floor at the Hyatt, Sable told her to "keep your hands off Jimmy (Page). If you touch him, I will shoot you. He's mine."
Embed from Getty Images
But similar to the Bowie incident, it was Maddox who caught Jimmy's eye. Lori recalls:
"So we got to the Hyatt. Everybody was hanging out at the pool, throwing each other in, and Jimmy walked up to me. He said, "Are you Lori? I'm Jimmy. I told you I would be with you." At that point, though, especially after the Bowie incident, I was truly afraid that Sable would beat me up, kill me, crucify me, 86 me out of Hollywood. She was the queen of the groupies. You did not fuck with Sable Starr."
New York
Sable Starr's life took an extreme turn when she met Johnny Thunders, the lead guitarist of the New York Dolls. At just 16, Sable left living at home with her family in Los Angeles for New York City to be with Thunders. In an interview with ZigZag magazine, Thunders recalls his relationship with the groupie queen:
"I met Sable when she was 15 and I was 18. I sent her home to New York while we carried on the tour. When we got back the police were looking for her at the airport and everywhere!"
Embed from Getty Images
Their relationship was exhilarating at first but soon began to turn toxic. Thunders, like many of the other rock stars during the time, had a substance problem. Thunders was also very possessive of Starr, and soon those jealousies grew into violence.
Eventually, Starr ended up becoming pregnant. As a result, Thunders wanted to marry Starr and pursue a serious relationship with her, but Starr wasn't happy with the idea of marriage as well as having a kid. In light of his violent behavior, Starr declined his proposal and had an abortion soon after, resulting in the end of their chaotic relationship.
Embed from Getty Images
Starr also admitted to having a change of persona while living with Thunders as he controlled her and dictated her in whatever she wanted to do. After moving back to Los Angeles, she spoke out about her relationship with Thunders:
"He tried to destroy my personality. After I was with him, I just wasn't Sable Starr anymore. He really destroyed the Sable Starr thing. He made me throw all my diaries and all my phone numbers down the incinerator, and he ripped up my scrapbook," she said. "After that, I was just kind of destroyed."
But Sable Starr wasn't finished with New York altogether. She continued to make frequent trips to the city and further emerged herself in the growing punk rock scene. Starr developed a relationship with Richard Hell, an American musician who is noted for his innovation in punk music and fashion.
She also established a friendship with Nancy Spungen, the girlfriend of Sex Pistols bassist Sid Vicious, during her visits to New York. By the beginning of the 1980s however, Sable Starr began to slowly retire from the groupie lifestyle.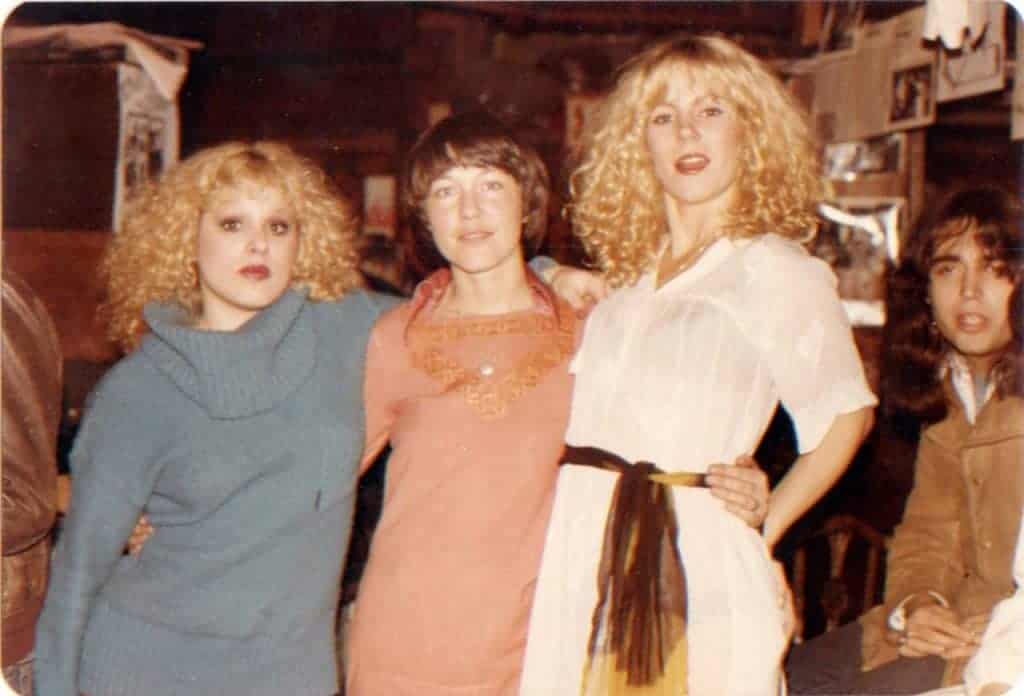 During her prime, she had associated herself with some of the biggest musicians in the industry. Claiming to have had encounters with the likes of Alice Cooper, Jeff Beck, Marc Bolan, Mick Jagger, and Jimmy Page. But it was Led Zeppelin's frontman Robert Plant who was apparently her favorite.
Sable Starr Legacy
By the end of the 1970s, Sable Starr had created quite the legacy and is hands down one of the most prominent female icons of the decade. As model Bebe Buell said, "Every rock star who came to Los Angeles wanted to meet her."
Embed from Getty Images
Sable Starr ended her life as a groupie in the early 1980s and decided to pursue other endeavors. Starr decided to move to Lake Tahoe in Nevada where she met her partner Bill Reiner and had two children. A daughter, Allie Shields, and son, Christian Sharpsteen. Starr worked as a table game dealer at the Carson Valley Inn in Minden, Nevada for 16 years. Sable sadly passed away on April 18th, 2009 from brain cancer at the age of 51.
Sable Starr went down in rock music history as one of the most well-known figures appearing alongside the greatest names in the music world. She made a name for herself as a groupie and took pride in her profession. Starr was never regretful of her life choices and embraced her life as a groupie.
Embed from Getty Images
She portrayed a life of freedom and carefree behavior, appearing as an independent woman empowering female sexuality. But her story also exposed the darker side of rock music. These famous musicians were sleeping with underaged girls and it wasn't seen as a grotesque act.
They had so much power that it's impossible to not view their relationships with younger girls as anything but disturbing and predatory. Although the majority of these groupies still look back on their lives with little regret, claiming to have enjoyed it to the fullest, it doesn't detract from the fact these girls were underaged.
Sable Starr's story, despite her many highs, reminds us of the lows in the music industry and how behind the scenes, outsiders alarmingly have little knowledge of what truly is going on.
Similar Stories…