A man with integrity and grace, Bob Seger stands out among his contemporaries as someone who really did put the music first, ahead of riches and comfort, even family. He toured relentlessly to build a career that grew by painfully gradual degrees whilst he collected gray hair after gray hair.
He never tried to cash in by writing a memoir, he never released a DVD when the technology became available, and he never released any "deluxe editions" of his already released albums. In fact, he halted physical production of some of his earlier records altogether.
Simple clothes, simple hair, decidedly uncool eyeglasses… he cares not for vanity of any kind. He just does his thing, and his "thing" is music.
There's nothing to detract from it, no inane glamour or inflated ego, just pure, honest, powerful music, and today, I'll be listing the songs I feel to be Mr. Seger's best of all.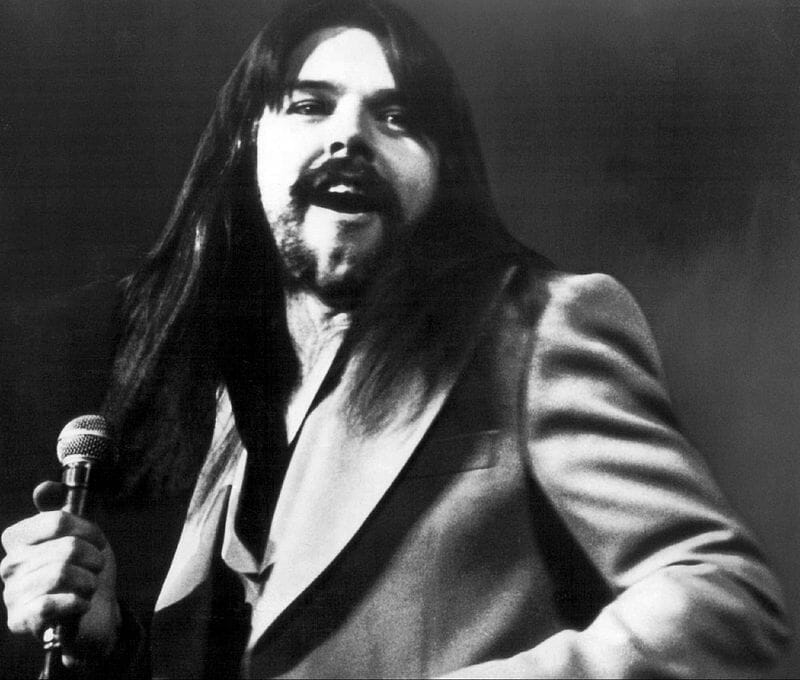 10. "Hollywood Nights" — Stranger In Town (1978)
Despite Seger remaining one of the most down to Earth, least Hollywood-y rockers of the 60s and 70s, this tune about a young Midwestern boy and his adventures in Tinseltown does seem to be at least semi-autobiographical.
It's a story of love lost and life gained, a sequence of events that leave the protagonist wondering if he can ever return home after the wildness of his rollercoaster romance in central LA.
9. "Beautiful Loser" — Beautiful Loser (1975)
"Beautiful Loser" is a real fan favorite (myself included). When it was released as the lead single of Seger's 75 album of the same name, it didn't even break into the Hot 100.
But thanks to the way he incorporated it into his live set, blending it expertly with the complementary "Travelin' Man", it took on an entirely different character, winning audiences over with every performance.
It remains a staple of his set list even to this day and one of the most memorable aspects of his shows for those in attendance.
Seger was inspired to write the song after reading Beautiful Losers, the novel written by Leonard Cohen, and, in Cohen-esque fashion, he wrote four different versions of the tune over the course of a year before settling on the one he preferred.
8. "Mainstreet" — Night Moves (1976)
"Mainstreet" is one of Seger's many songs about his childhood, a beautiful meditation on carefree days and colorful characters watched from afar as he grew up. He paints such a vivid picture with his words, you'd swear it was your own childhood he's singing about, sending a shot of nostalgia running through you.
It was the second single off Night Moves, an album defined by its dipping into the past for inspiration, and, over time, it's become a staple of classic rock radio stations the world over, a window into musical history that itself served as a window into even farther by-gone days.
---
RELATED: 10 Rolling Stones Songs That Changed The Music Industry
---
7. "Roll Me Away" — The Distance (1982)
Even if you've never heard "Roll Me Away"… you've probably heard "Roll Me Away". It's one of those songs embedded in our collective consciousness due to its appearance in classic movies such as The Mask and Armageddon.
Yet, even before these productions catapulted it to timeless ubiquity, it was a huge hit, featuring Seger tackling themes of frustration, escape, and redemption in his trademark rasp.
The combination of guitar and piano on the instrumental makes it – alongside the song's wandering protagonist – a quintessential heartland cut that lovers of Springsteen and Mellencamp will absolutely adore.
6. "Old Time Rock & Roll" — Stranger In Town (1978)
Much like "Roll Me Away", "Old Time Rock & Roll" is an incredibly famous song thanks to its use on both the silver-screen and the small-screen, most notably the 1983 film Risky Business. You know the scene… Tom Cruise slides down the hall of his parent's empty house, in his underwear, lip-syncing to the track.
It was also featured in an episode of the TV series ALF during a scene that paid homage to the infamous Risky Business scene, and later, it would be used in episodes of The Fresh Prince of Bel-Air, The Nanny, South Park, Scrubs, and The Flash.
Due to this cultural saturation, it's sadly become something of a novelty song, but I still absolutely adore it. I mean… you won't catch me singing it in my unmentionables when my wife leaves the house, but a clothed mumble-along is a given!
5. "Against The Wind" — Against The Wind (1980)
Against the Wind was the album responsible for toppling Pink Floyd's The Wall, knocking it from its top spot on the Billboard 200, and needless to say, the title track was a triumph.
Glenn Frey (of The Eagles fame), who sang backing vocals on "Ramblin' Gamblin' Man" returned to Seger's side to help him belt this one out, giving it even more chart-topping power.
Ultimately, it reached the number five spot on the Hot 100, ensuring Bob Seger would remain a household name across America. In fact, it even put his name in the mouths of a few megastars such as Bob Dylan, who referenced him during one of his gospel shows.
---
RELATED: Metallica Songs That Changed Metal Forever
---
4. "Night Moves" — Night Moves (1976)
The title track on Bob's ninth album jumped into the wave of 60s nostalgia everyone felt in the comparatively sobering 70s. The lyrics detail his youthful antics as a young buck in Ann Arbor, Michigan.
Seger conjures up the past with aplomb with lines such as "Workin' on mysteries without any clues / Workin' on our night moves" and "We weren't in love, oh no, far from it / We weren't searchin' for some pie in the sky summit".
As it turned out, he wasn't the only one who enjoyed observing the previous decade through rose-tinted glasses, as this is the song that cemented his status as a national treasure as opposed to a mere hometown hero.
3. "Ramblin' Gamblin' Man" — Ramblin' Gamblin' Man (1968)
The eponymous track from Bob Seger's first record was destined to be a hit. A feel good, happy-go-lucky tune about heading on out into the unknown and playing the cards you've been dealt, it's the positive counterpart to his yet-to-be-written gut-wrenching diatribe on wandering, "Turn the Page".
Not only did it break out in the Detroit scene, it earned him a little bit of national notoriety, but as Seger was unable to capitalize on this momentum, "Ramblin' Gamblin' Man" threatened to be the only thing he'd be remembered for.
History, of course, had other plans, and he managed to bag another national hit 7 years on, but, ironically, he's still remembered by most for this absolute belter!
2. "Turn The Page" — Back In '72 (1973)
Cards on the table, I first ran into "Turn The Page" in the way of Metallica's cover on their Garage Inc. album, and I instantly fell madly in love with it, not learning for some time who the original artist was.
Admittedly, the thematic content of the song isn't all that original. The pains of touring and rambling as a musician were well documented by a number of artists, even back in 73, but guess what… Seger did best!
Considering how hard he was working to get his music heard, he merely had to let his frustration flow onto the page to create what many would consider his most poignant song.
With "Turn the Page", he isn't telling a story, he's telling his story, and you can feel how real it is when with every heartbreaking syllable.
To this day, it's the only song that can fill me with the loneliness and yearning one feels when traveling, far away from loved ones.
---
RELATED: 10 Of The Best Eagles Songs
---
1. "2 + 2 = ?" — Ramblin' Gamblin' Man (1968)
I know "2 + 2 = ?" isn't often included in Bob Seger song lists, but honestly, I'm completely in the dark as to why. This track is by far his most attitudinal and forward-thinking composition, and it was released way back in 1968 on his first album.
It wasn't a single, it wasn't particularly a surprise hit, hell… you won't even be able to find a live video of it on YouTube, yet streaming figures clearly show that people love it… they just don't seem to want to admit it.
My bet is that if this track was written by The Rolling Stones, it'd be one of the most revered cuts, but hidden away in the bottom third of the unassuming Bob Seger's Ramblin' Gamblin' Man record, it's criminally underappreciated.
Delivered with palpable outrage, the anti-war lyrics are some of the best and most confrontational of the 60s. Hiding not behind metaphor; the words address mindless patriotism and the government-sanctioned removal of free will during international conflict head-on.
All the while, the tension in Seger's vocals is mirrored and amplified by one of the coolest bass lines ever written. If you've never heard this song. Stop what you're doing, and put it on, right now; you won't regret it.
Final Thoughts On The Best Bob Seger Songs
There you have it — It's not your typical Bob Seger song list, but in my humble opinion, these are the sonic diamonds in his deep, deep discography. There's something here that will appeal to just about anyone, so go ahead and dig in; you may just love some of these songs as much as me!