Vivian Liberto, although being Johnny Cash's first wife, is a frequently forgotten person in the Cash saga. The enduring romance between Johnny Cash and June Carter is the stuff of legend. It even formed the basis for the Academy Award-winning movie Walk the Line. But in many ways, Vivian's story is no less compelling.
When she was seventeen, Vivian first encountered Johnny Cash at a roller-skating rink in her hometown of San Antonio, Texas. After a very quick romance lasting all of three weeks, Johnny proposed marriage. That was in the summer of 1951.
At that point, Johnny headed off to Germany in his position with the US Air Force. But rather than letting their new relationship die, the couple exchanged love letters totalling over 10,000 pages of prose.
Vivian Liberto 'Cash' – Johnny Cash's First Wife
Born Vivian Liberto Distin on April 23, 1934 to Irene (Robinson) and Thomas Peter Liberto, Vivian started life in San Antonio, Texas. With her father's grandparents hailing from Cefalù, Palermo, Sicily and her mother of German / Irish descent – Vivian was often mistaken as being of African-American ethnicity and sadly was subject to much discrimination and abuse (as were many during these times).
Vivan first met the country music icon in 1951 and when Johnny returned to Texas in July of 1954 after being released from the Air Force, he and Vivian Liberto (or Vivian Cash) married within a month.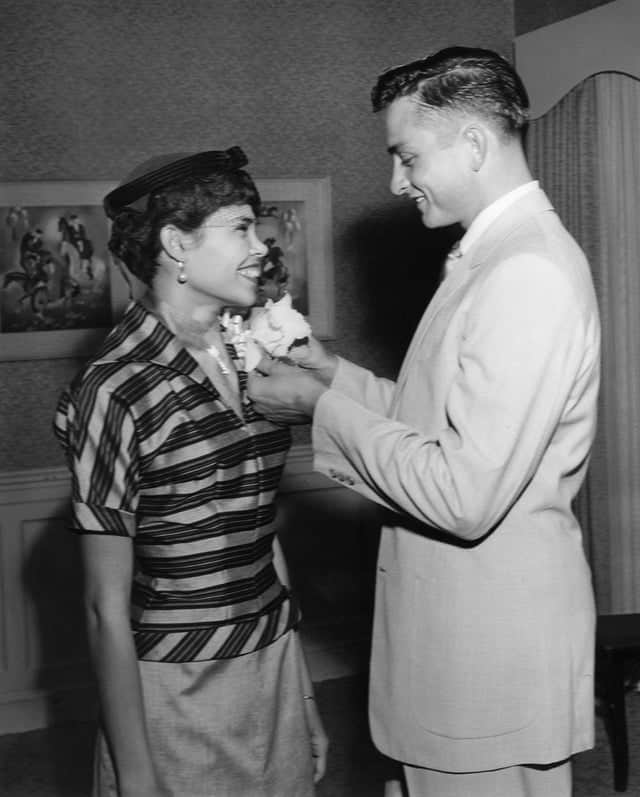 The couple then settled down in Memphis, Tennessee where Johnny had a job as a travelling salesman. But he was also making his very first inroads with a career in music. In May of 1955, their first child, Rosanne Cash was born. Then, the following April came their second child, Kathy Cash.
By 1958, Johnny was finally beginning to attract some serious attention as a performer. This prompted the family to up sticks and head out to California. "Folsom Prison Blues" reached number five in the country charts, while his follow-up single "I Walk The Line" moved all the way to number one in the country charts. It even broke the mainstream Top 20.
"I Walk The Line" was supposedly written in tribute to his relationship with Vivian Cash. However, as time rolled on, its lyrics would come to take on a bitterly ironic significance.
In a telephone interview reprinted in Dorothy Horstman's Sing Your Heart Out, Country Boy, Cash recalls, "I wrote the song backstage one night in 1956 in Gladewater, Texas. I was newly married at the time, and I suppose I was laying out my pledge of devotion."
Their third child, Cindy Cash, was born in 1959. By that time Johnny was a fully established country star. Unfortunately, his fame had also brought with it all manner of personal problems. Cash was rapidly descending into alcoholism and amphetamine addiction. Out on the road, he found himself indulging in a whole host of substance abuse excesses.
Whilst Johnny was touring, his marriage to Vivian inevitably suffered, too. Although she was Italian-American, her looks meant that she was often mistaken for an African-American. This caused quite a stir among white supremacist circles in the early 1960s. Especially as it was at the height of civil rights struggles in America.
It led to both Johnny Cash and Vivian Cash being on the receiving end of death threats and a hate campaign of startling proportions. Among the vicious slurs Johnny received was the insinuation that he spent his profits on "drugs and black women."
The tension surrounding this no doubt contributed to the eventual breakdown of their marriage. At the time, it led to all manner of conflicts including canceled tour dates.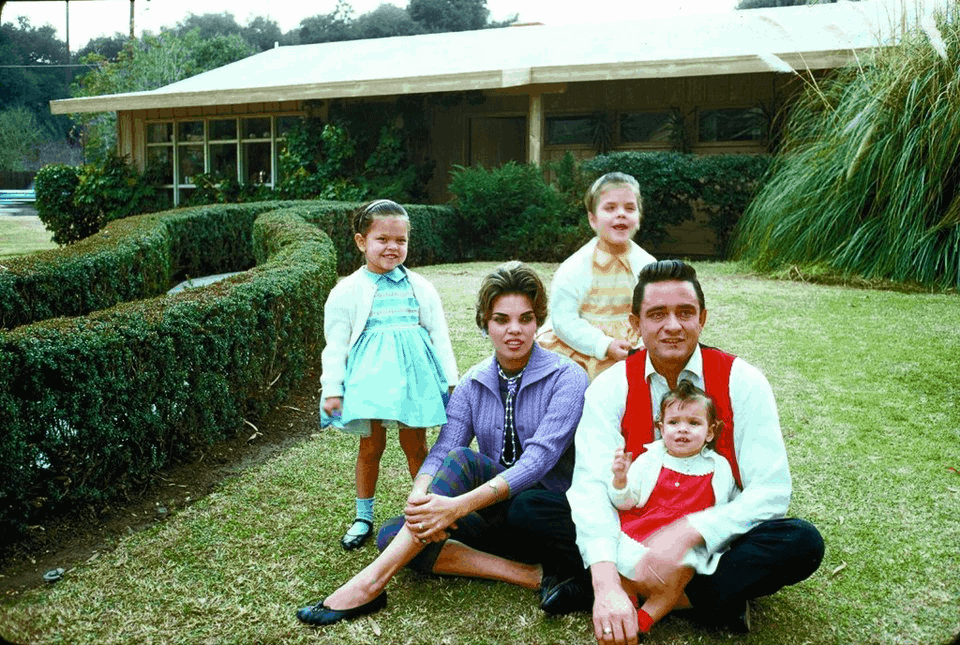 ---
RELATED: Meet Alicia Dove, The Wife Of Slipknot's Corey Taylor
---
Enter June Carter
Vivian gave birth to her fourth child in 1961, Tara Cash. At this point, Johnny was touring frequently with The Carter Family, a famous folk music group. And it was backstage at the Grand Ole Opry that he met the young June Carter.
The infatuation between them began almost immediately. Johnny and June performed together, and she wrote a song that would become his biggest mainstream hit, "Ring Of Fire." It reached number one in 1963.
Johnny's startling prolificacy and his reputation as a hit-maker drew attention away from his escalating drug abuse. But during his time at home with Vivian Liberto, his reputation as a hellraiser stayed with him.
His drunkenness led to numerous arrests, as well as one ugly incident where he single-handedly started a forest fire. But throughout it all, his musical prowess remained as potent as ever.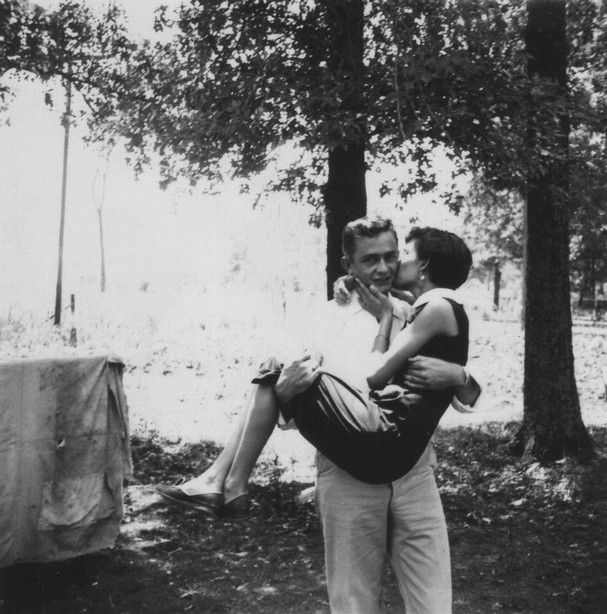 Vivian remained at home in California whilst her husband was on tour. She cared for the children and generally did her best to keep out of the limelight. It did not take long for Johnny to begin an extramarital affair with the woman who was in many ways a kindred spirit and the love of his life, June Carter.
There has been some debate as to just who was the instigator of the affair, but Vivian herself claims that it was June who doggedly pursued Johnny, rather than the other way around.
Johnny Cash & Vivian Liberto Divorce
It wasn't long before his infidelity came to light. In 1966 Vivian filed for divorce, citing not only the affair but his drug abuse. She swiftly relocated with the children to Ventura, California, and removed herself from the celebrity spotlight completely. She married a Ventura police officer, Dick Distin, in 1968, whereupon she settled down.
But the emotional scars of her relationship with Johnny Cash remained, and would do so for the rest of her life. Though she was no longer a public figure, she distinguished herself on a local scale with her charity work and engagement within the Ventura community.
Sadly, Vivian Liberto remained shaken and degraded by the treatment she had received from Johnny. That feeling of bitterness would remain with her in one form or another throughout the subsequent decades.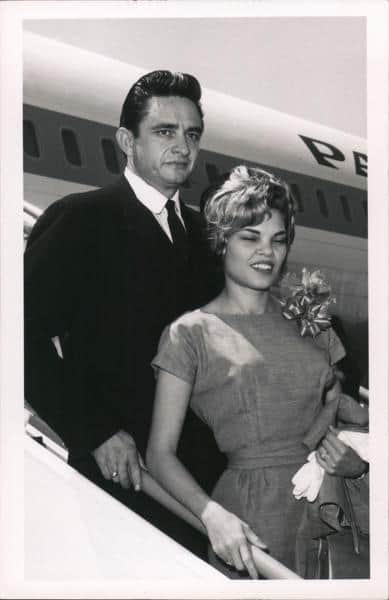 Johnny Cash & June Carter
Meanwhile, Johnny's new relationship with June quickly captured the collective imagination of his legions of fans. He proposed to her in front of a packed house in London, Ontario in the midst of a show. They married in 1968. From then on, they toured and consistently made music throughout the next 35 years, until June died in 2003.
What Happened To Vivian Cash Liberto?
In 2005, Vivian underwent surgery to treat lung cancer. The complications directly resulting from this surgery led ultimately to her death on May 24th of that year. But right up until the very end of her life, she always carried a torch for Johnny.
Vivian Liberto's memoir I Walked The Line: My Life With Johnny reproduced a selection of the love letters they exchanged during his time in Germany in the early '50s, and which Vivian had kept throughout the intervening years. 'I Walked The Line' was published in 2007, 2 years after her death and received mixed reviews from critics and readers alike.
In addition, they were known to have communicated in the early 2000s, shortly after the death of June Carter. It is believed that Johnny Cash and Vivian Liberto finally took the opportunity to make peace at last.
My Darling Vivian: The Documentary
Released in 2020, 'My Darling Vivian' is the work of Vivan's grandson Dustin Tittle, and his filmmaker spouse Matt Riddlehoover.
With the support and input of key family members such as Kathy Cash Tittle, Cindy Cash, Rosanne Cash, and Tara Cash Schwoebel – the documentary looks at all the in's and outs of their relationship (the good and the bad) and their family life – also exploring many character aspects of Cash which was notably missing from the 2005 film, Walk The Line.
You can watch the official trailer for the documentary in the video below:
FAQ:
What ethnicity & nationality was Vivian Cash? 
Vivian Cash Liberto was an American citizen – born in San Antonio, Texas on April 23, 1934. Her ethnicity was of Sicilian descent on her father's side and of German / Irish descent on her mother's side.
How old was Vivian Cash when she died? 
Vivan cash was 71 years old when she died – passing away on May 24, 2005, due to complications resulting from lung cancer surgery.
Who are the children of Vivian Cash?
Vivian Cash had four daughters from her marriage to Johnny Cash: Rosanne, Kathy, Cindy, and Tara.
Similar Stories…