The best vinyl records give a sound quality and clarity like no other format in history has.
And while vinyl is now back in vogue and available in almost any music store you walk into, not every album produced sounds fantastic just because it's released on vinyl.
Over the years, we've spun many a vinyl record and found everything from limp, listless and destined for the archives through to the musical equivalent of butter for your ears. (N.B. just because you've been taking online music lessons for a few months doesn't mean you're ready to release your own vinyl…)
Anyway, this long-standing exploration of 'what's hot' and 'what's not' in music leaves us perfectly positioned to bring you this outstanding roundup. So, here is the Rocks Off Magazine list of the 10 best vinyl records every music lover must own.
Quick Note: For this list, we've chosen albums that we think sound the best on vinyl, achieving the fullest richest quality when they are played the old-fashioned way! This isn't to say that they are the best albums of all time, just that these albums are absolute stunners when listened to on vinyl.
Our 10 Best Vinyl Records – For Lovers Of Quality Sound: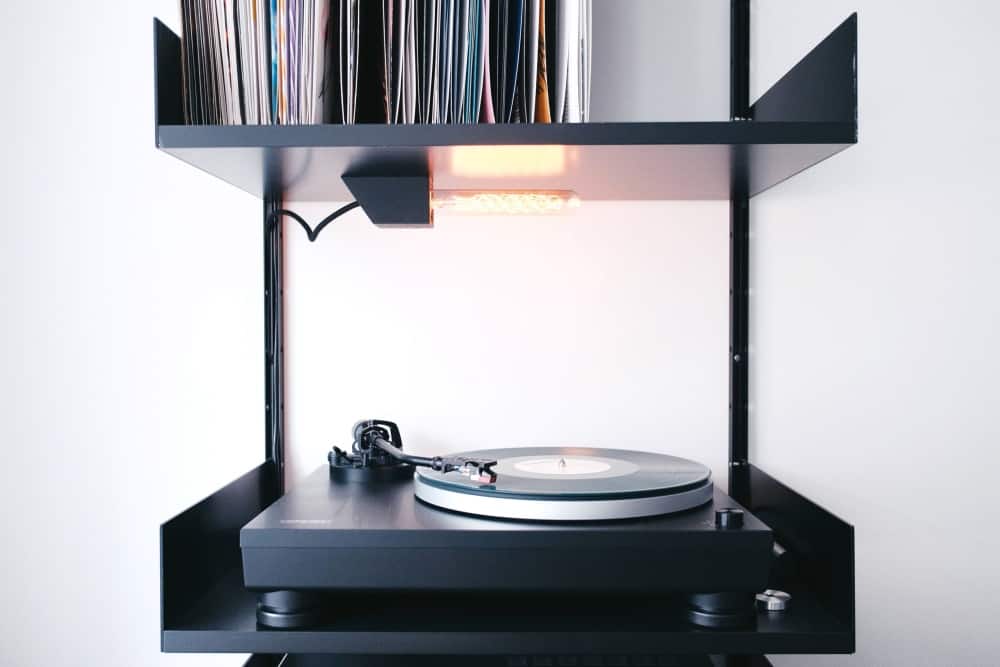 10. Highway 61 Revisited by Bob Dylan
In the early 1960s, folk music truly was the music of the people and their king was Bob Dylan. A revered pioneer in the genre, when Highway 61 Revisited was released in 1965, folk fans were stunned this was a more geared up electric Dylan.
Many fans believed that their folk hero had sold out. Today, the album is considered a classic for many of the same reasons it was once shunned. Incorporating electric guitar, organ, and drums, along with acoustic instruments resulted in an energetic and noisy album.
With so much going on sound-wise throughout the album, digital is not enough and the only way to take it all in is in its original vinyl format.
9. Tapestry by Carole King
One of the best-selling and most highly awarded albums of all time, Tapestry deserves a spot on our best sounding albums on vinyl list. The album warrants a proper listening experience.
The reason many of us praise vinyl is for the rich and warm sound of analog recordings. Unlike digital formats, the sound is uncompressed treating your ears to the full aural experience.
Tapestry is a musical masterpiece that is basically the auditory equivalent of a warm Sunday morning in spring. The last thing this record deserves is a cold, harsh, and thin digital sound.
The album's lively sound and exceptional mix helped Carole King win four Grammy Awards including the best album and song of the year. It cemented King as a seminal songwriter and vocalist, creating a long-lasting legacy.
Tapestry may not be an earth-shaking album, but it's certainly a must-have record for any collection.
8. Rumours by Fleetwood Mac
A result of one of the most famous rock 'n' roll dramas, Rumours was fueled by passion and rage. Fleetwood Mac wrote the album in the midst of multiple romantic breakups and at the height of turmoil in the band.
It features highly personal songs from the argumentative track "Second Hand News," the reassuring "Don't Stop," and the bitter and brokenhearted "Go Your Own Way."
It's like listening to a bomb explode in real-time and there's no better way to listen to it than on vinyl.
Beneath the turbulence lies a brilliant album that was praised for its production quality and use of harmony offering a rich listening journey, best experienced on one of the best record players for audiophiles.
7. London Calling by The Clash
One of, if not the greatest punk rock album of all time. London Calling was recorded at a time when Britain was facing economic depression, a drug crisis, racial tensions, and a slew of other bleak scenarios.
With the fall of an empire channeling these feelings of societal angst and frustration, London Calling by The Clash produced an absolute classic record.
Recorded at Wessex Studios in North London, it was the first post-punk album to incorporate such a huge range of genres including ska, rockabilly, pop, and even jazz.
Combined with the unconventional production methods of Guy Stevens, you've got a punk rock masterpiece that truly deserves to be enjoyed on vinyl.
6. The Rise and Fall of Ziggy Stardust and the Spiders from Mars by David Bowie
No list of the best sounding albums on vinyl would be complete without a record from David Bowie.
Perhaps the most iconic of Bowie's many personas over the years, Ziggy Stardust was a rock star that received messages from extraterrestrial life-forms.
Quite possibly the greatest concept album of all time, the sound was complexly layered and proved to be groundbreaking for its time, the early 1970s.
The entire album is a textured masterpiece and a must-have record for any vinyl enthusiast.
5. Exile on Main Street by The Rolling Stones
Despite the magnitude of other bands during the 1960s and 1970s, no one could quite touch the Rolling Stones.
While the band's tenth studio album Exile on Main Street was met with mixed reviews when it was first released, it has since been lauded as a classic.
Recorded in the basement of Keith Richard's notorious Villa Nellcôte in the South of France, this great album was sporadically pieced together.
The making of the album came in short spurts and with odd lineups, all of which add to its mystique.
With a good set of headphones or speakers and this spinning on the turntable, you can close your eyes and almost imagine yourself in the middle of all the mayhem while this excellent album was being recorded.
4. The Dark Side of the Moon by Pink Floyd
The Dark Side of the Moon by Pink Floyd could quite easily sit at the top of our best sounding albums on vinyl list.
As psychedelic as they come and a must-have for any collection, Pink Floyd continued to push the envelope with this progressive rock classic.
The album has a huge sound without being artificially enhanced or engineered by Alan Parsons, who previously worked on the Beatles Abbey Road and Floyd's Atom Heart Mother.
The Dark Side of the Moon has an out of the world yet timeless sound, making full use of the stereo spectrum and originally mixed as a quadraphonic release, it's like a live concert in your living room.
3. Led Zeppelin IV by Led Zeppelin
Ahhh… the untitled fourth studio album by the English rock band Led Zeppelin, what more is there to say.
From the melancholic tracks of "Stairway to Heaven" and "Going to California" to the head-banging "Rock and Roll," this album has it all.
It's hard to tell what is more memorable, Robert Plant's soaring vocals, Jimmy Page's absolute mastery on lead guitar, or John Bonham's ferocious drumming.
Either way, the band is so in tune with each other in this album.
The only things a vinyl pressing can't provide you with are those glistening bare chests and flowing locks but some sacrifices must be made for the sake of sound quality!
2. Pet Sounds by The Beach Boys
Produced, arranged, and almost entirely written by The Beach Boys frontman and leading force Brian Wilson, Pet Sounds is truly a masterpiece deserving a top-three spot on our best sounding albums on vinyl list.
Opening with a lifting harp hook, the kick drum knocks the beat in place and instantly you are transported back in time, to the sunny beaches of California.
The arrangements throughout Pet Sounds are as complex as any classical piece of music.
Textures and odd instrument choices exist for more than just self-indulgent interludes and the sound is impossibly fun.
Pet Sounds is often cited as one of the most influential albums of all time and with good reason, let this sprawling trip back in time sing with the analog sound it deserves.
1. The Beatles (The White Album) by The Beatles
The Beatles' ninth studio album was mostly written in the spring of 1968 while the group attended a transcendental meditation retreat in Rishikesh, India.
A far cry from their early work, songs like "Helter Skelter," "Julia," and "While My Guitar Gently Weeps" showcased the band at the peak of their prowess.
Meanwhile tracks like "Yer Blues," "Why Don't We Do It in the Road?," and "Happiness Is a Warm Gun" showed they were as willing as ever to explore new ground.
The White Album is an important piece of art and vinyl copies are surprisingly easy to find, so there's no excuse for it to be missing from your record collection for long!
There we have it.
Surely controversial as all good opinions on music are, but we believe that if you're a true lover of great sound and iconic music – these are the best vinyl records you can own!
We'd love to know your thoughts, particularly if you own any of these and can attest! Please leave a comment below 🙂
Similar Articles: