When we think of Bianca Jagger, it's typically under the arm of Mick Jagger. From those serene early days when they were one of the most famous couples in the world. Bianca is one of those people whom it is quite easy to pigeonhole to one very select era of history.
At the height of the Rolling Stones' popularity, Bianca was a bastion of style and red carpet elegance. She was also something of a party animal. Which has led to the tendency to trivialize her legacy as a mere byproduct of the success of Mick Jagger. A hanger-on. But in fact, there is so much more to her than that.
Who Is Bianca Jagger?
She was born Blanca Perez-Mora Macias in Managua, Nicaragua. She grew up with two siblings and her divorced mother, surviving on a meager income. So it's safe to say that she had an interest in social justice from a very young age.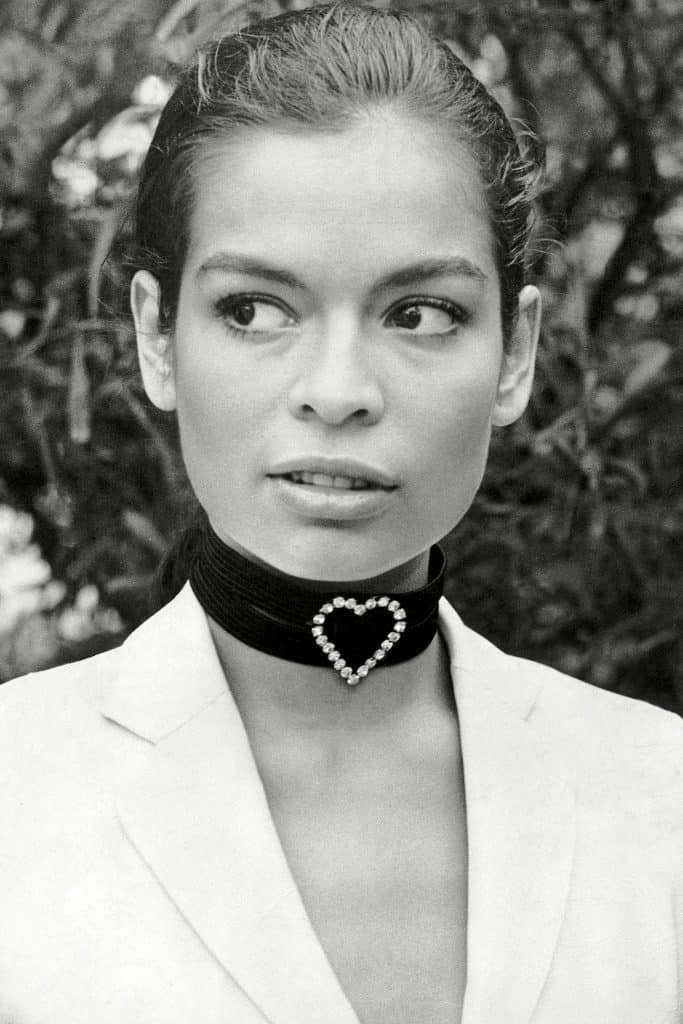 She received a scholarship to study at the Paris Institute of Political Studies. It was there that her political engagement dramatically increased, as did her interest in Eastern philosophy. She was particularly influenced by Gandhi's concept of nonviolent resistance as a tool for social change. During her time in Paris, she took an active role in protests against the totalitarian regime of the Somoza family in Nicaragua.
The Somozas had been in power since 1936 and ruled the country with an iron fist. This delicate political situation had escalated to the point where the student coalition known as the Sandinista National Liberation Front was staging guerrilla-style attacks in attempts to overthrow the corrupt ruling class.
Often these resulted in extreme violence and death. This prevailing attitude of discord and fear was a central influence on Bianca Jagger in her formative years. As a teenager, she took part in protests against the massacre of students in Managua.
But she knew how to have a good time too. It was around this time, the early 1970s, that she engaged in a brief romantic dalliance with the movie star Michael Caine and began to build up a reputation for her jet-setting lifestyle.
Embed from Getty Images
Bianca & Mick Jagger
It was September 1970 when Bianca first met Mick Jagger, after a Rolling Stones concert in Paris. In spite of early reticence on Bianca's part, they quickly began a passionate relationship. What many would call a whirlwind romance, she soon headed off on tour with the Stones.
This was during their "tax exile" period when they recorded their classic album Exile on Main Street. This was a double album, the band's first, and a marked departure from the work they had previously produced.
There were no hit singles to speak of, and the sound of the album was rawer and in some ways more immediate than that of their previous work. It felt authentic rather than a mere processed product of the hit machine.
Embed from Getty Images
It is also a portrait of a band in disarray, incorporating so many diverse musical genres that are in itself hard to define or encapsulate. A captivating blend of rock 'n' roll, swing, country, gospel, and blues. Though a commercial hit at the time of its release, the album vexed the critics.
Many perceived it as a praise to the hedonism with which the band was synonymous in those days and pointed out the impact of Keith Richards' heroin addiction on his playing ability. But at the same time, there is no denying the impact of the album when it hits its stride.
Songs like "Sweet Virginia" and "Tumbling Dice" show the Stones at their finest and remain staples of their live shows to this day.
Bianca Jagger Wedding
Bianca was four months pregnant when she and Mick Jagger married in St. Tropez in May of 1971. The marriage had gotten off to an immediately rocky start when Bianca refused to sign a 28-page prenuptial agreement. Things only escalated from there. The wedding itself has entered into rock 'n' roll folklore.
Only four photographers were invited, but thanks to a loophole in French law, over a hundred turned up because the ceremony was open to the public. Paul McCartney and Ringo Starr were in attendance and, thanks to a bitter feud between the two, were not permitted to sit together.
Keith Richards spent much of the celebrations passed out from the effects of various intoxicants. The Who drummer Keith Moon, who was himself a notorious party animal, put in a show-stopping appearance, reportedly abseiling into the reception venue.
But for all the excesses and tabloid sensations, there was little the couple could ultimately do to preserve their marriage. Speaking about it later, Bianca has stated that she felt the whole thing was doomed from day one.
The couple's daughter, Jade Jagger, was born at the end of 1971, and Mick was away on tour for much of the following few years. Bianca traveled with him from time to time, but it was evident that her priorities lay elsewhere. In 1972, her home country of Nicaragua was wracked by earthquakes which caused incalculable damage and were responsible for the deaths of up to eleven thousand people.
Embed from Getty Images
Over 300,000 were left homeless. Bianca persuaded the Rolling Stones to perform a benefit concert for those affected. This was one of the few instances where her two disparate personas collided. That of the celebrity and that of the activist.
On the 1972 U.S. tour, their first since the disastrous performance at the Altamont Speedway which left one fan dead and almost single-handedly brought an end to the hippy era in America, the Stones were accompanied by documentarian Robert Frank.
The work he produced was an audacious cinema verite chronicle of the tour. The controversial film would eventually be known as Cocksucker Blues. The band tried to prevent the film from ever seeing the light of day, as it portrays all kinds of wildly unlawful behavior including copious drug use.
The film is now subject to a court order preventing it from widespread distribution. Bianca Jagger makes an appearance, but if the movie is anything to go by the atmosphere on tour was one of profound dissatisfaction.
Embed from Getty Images
It shows a morbid cycle of drug abuse and self-loathing, and it's not hard to imagine the isolation and disillusionment Bianca was subject to at the time. The film itself is fragmentary and dissonant, providing a symbolic portrait of the psychological impact of the hard-partying and hard-living lifestyle.
One scene, which is often talked about among the comparatively few who have seen the film, is the image of Bianca sitting alone with a blank, unreadable expression on her face, playing a music box again and again. This is often read as a symbolic representation of the soul-destroying nature of life on the road with the Rolling Stones.
Bianca Jagger Studio 54
But in the realm of New York nightlife, Bianca Jagger came into her own. Throughout the mid to late seventies, she was one of the premier socialites on the circuit. One particularly notorious instant occurred when she was photographed parading around the Studio 54 nightclub on the back of a white horse.
It was the night of her 30th birthday, and the club owner Steve Rubell had acquired the horse as a gag, having seen photos of Bianca riding a similar one in Nicaragua. The image of Bianca astride the horse, being led around the dancefloor of Studio 54 by a naked giant bedecked with gold glitter, has become a potent symbol of the excessiveness of the scene.
Embed from Getty Images
But Bianca has defended the incident since. As an animal rights activist, she has refuted the suggestion that the horse was her idea, and that she and Mick Jagger had ridden it along 54th Street to get to the club. In spite of this, the legend refuses to die. The image of Bianca on that horse like some conquering heroine surveying her domain is perhaps too irresistible.
Her other friends and associates on the Studio 54 scene included Andy Warhol, Elizabeth Taylor, and Liza Minnelli. Indeed, she was a frequent model for Warhol's candid celebrity polaroids, cementing her place in the zeitgeist of the New York cultural elite. She was in demand both as a socialite and as a model, and her clothing of that era proved influential on a whole new generation of fashion designers.
Take for instance her ensemble the night she rode the horse around Studio 54. The Halston dress and Manolo Blahnik shoes have been referenced so many times since by a whole host of celebrities and style icons. But like all parties, this one eventually had to end.
The End of An Era
In 1978, Bianca Jagger filed for divorce. Though it's hard to imagine Mick remaining faithful whilst out on the road, it was with the revelation of his affair with a fellow New York denizen, model Jerry Hall, that the dam burst. Jerry Hall was a model and actress who at that time was in a relationship with Bryan Ferry of the band Roxy Music.
Embed from Getty Images
So Bianca called time on her marriage and she and Mick went their separate ways. After Bianca secured a hefty payout from Mick's very deep pockets of course. She then pursued other interests such as acting. Appearing in a number of movies during the early '80s, opposite such enviable leading men as Jeff Bridges and Burt Reynolds. She even made a guest appearance in an episode of Miami Vice in 1985.
Social Activism
But her real passion was social activism. By 1979, the Somoza regime in Nicaragua had been overthrown, but the country remained in turmoil. She was part of an International Red Cross delegation that visited the country in '79 and witnessed the shocking poverty and destruction the Somozas had wrought.
Since then she has variously collaborated with Amnesty International and Human Rights Watch, as well as forming her own charity, the Bianca Jagger Human Rights Foundation. In spite of all her efforts and obvious dedication to activism, Bianca has had to battle against the sneering stereotypes of her as a trivial figure. She has worked very hard to overcome the stigma of once being "Mick Jagger's wife."
Embed from Getty Images
One incident which had a profound impact on Bianca, and helped her to shake off the apparently indelible association with Mick, occurred when she was out in Honduras as part of a congressional delegation at a UN refugee camp. During her visit, the camp was raided by an armed Salvadoran death squad and 40 of the refugees taken captive.
Bianca, along with the rest of the delegation, followed the death squad to the Honduran-Salvadoran border, where they eventually persuaded them to let the captives go. Bianca has spoken of this moment as a turning point in her life.
She subsequently battled unsuccessfully to prevent U.S. intervention in Nicaragua following on from the Sandinista revolution. However, she has since reneged on her support for the controversial Sandinista regime. She has been a member of the Twentieth Century Task Force to Apprehend War Criminals, as well as a trustee of the Amazon Charitable Trust.
Embed from Getty Images
It's fair to say that her twin passions are environmental conservation and the pursuit of social justice. Since then, it is difficult to name a highly publicized cause which Bianca Jagger hasn't thrown her weight behind. Specifically, she has campaigned for peace in Northern Ireland, for an end to Bosnian genocide and for improved support for AIDs victims. This is just a small cross-section of her mightily impressive body of work.
Bianca's voice is one that continues to be heard at protests and demonstrations to this day. She frequently uses her platform as a public figure to address issues of burning relevance.
Among her many awards and honors, she has received the United Nations Earth Day Award, the American Civil Liberties Union Award, the Abolitionist of the Year Award from the National Coalition to Abolish the Death Penalty and the World Citizenship Award from the Nuclear Age Peace Foundation.
But her work is never done. Bianca Jagger has come from extreme poverty to extreme wealth but has never lost her keen eye for injustice.
Check out my selection of Rolling Stones memorabilia here!
Similar Stories…