In the ever-evolving landscape of rock music, there are not many bands that have left a mark quite like Bon Jovi. Hailing from the heart of New Jersey, this band has not only weathered the changing tides of the music industry but has also delivered an arsenal of songs that resonate across generations.
From their early days of barroom gigs to filling stadiums around the world, Bon Jovi's music has become a symbol of hope, love, and the gritty determination to keep the faith.
In this musical trip down memory lane, we will traverse the anthems and ballads that define Bon Jovi's legacy.
Let your hair out and let's get stuck in.
10. "These Days" (1995)
In "These Days," Bon Jovi took a decidedly darker turn from their typically optimistic anthems. This track, from their sixth album of the same name, embraced a world-weary cynicism that surprised many.
However, it was precisely this edgier approach that demonstrated the band's maturation. "These Days" showcased a Bon Jovi willing to tackle the complexities of life and relationships head-on, without losing their signature catchiness. It's a testament to their versatility and willingness to evolve.
9. "It's My Life" (2000)
From the album "Crush," "It's My Life" served as a musical rejuvenation for Bon Jovi. Collaborating with Max Martin, known for his work with Britney Spears, the band introduced a fresh pop-rock sound while referencing the beloved characters Tommy and Gina from "Livin' On A Prayer."
Richie Sambora's return of the talk box added an unexpected twist. "It's My Life" wasn't just a song; it became a music video sensation, showcasing Bon Jovi's ability to stay relevant and vibrant in the ever-evolving music industry.
8. "Keep The Faith" (1992)
"Keep The Faith" was more than just a song; it was a rallying cry. Co-written with Desmond Child, the track featured an insistent, almost tribal rhythmic pulse that urged listeners to hold onto their beliefs even in the face of adversity.
What made it even more poignant was its autobiographical nature. Bon Jovi had just emerged from a tumultuous period in their personal lives, and this song was their anthem of resilience. "Keep The Faith" resonates not only as a musical gem but also as a powerful testament to the band's ability to overcome challenges and keep the flame of hope alive.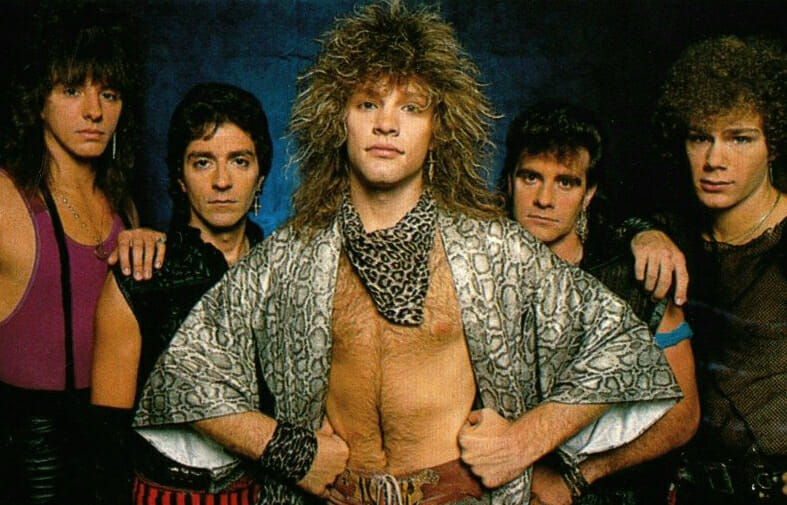 ---
YOU MIGHT LIKE: We Countdown The Grateful Dead's Best Albums
---
7. "Born To Be My Baby" (1988)
From the "New Jersey" album, "Born To Be My Baby" continued Bon Jovi's tradition of crafting blue-collar love stories. Collaborating once again with Desmond Child, the band created a track that brimmed with unapologetic optimism.
It was the kind of song that reminded us that love could conquer all, even when faced with life's challenges. What set it apart was its insightful perspective, making it a heartwarming yet realistic portrayal of love's journey.
6. "In And Out Of Love" (1985)
From their sometimes underrated second album, "7800 Degrees Fahrenheit," "In And Out Of Love" offered a glimpse into life on the road. This track was a dynamic tour de force, propelled by its driving, propulsive melodies.
What made it truly memorable was the monologue at its fade-out, a hint of humor and a thinly veiled warning about the highs and lows of a rock 'n' roll lifestyle. "In And Out Of Love" was more than just a rock song; it was a reflection of the band's own experiences and a spirited anthem for fans around the world.
5. "Bad Medicine" (1988)
The first single from the "New Jersey" album, "Bad Medicine" demonstrated Bon Jovi's ability to take their proven formula and infuse it with a raw edge. Richie Sambora's blistering guitar performance and the song's lyrics, which delved into the allure of addiction, set it apart.
"Bad Medicine" was proof that Bon Jovi could evolve while staying true to their roots, resulting in a track that left an indelible mark on their discography.
---
YOU MIGHT LIKE: Revisiting The Eagles Greatest Albums
---
4. "Livin' On A Prayer" (1986)
"Livin' On A Prayer" stands as one of Bon Jovi's most iconic tracks. Featured on the groundbreaking "Slippery When Wet" album, this song encapsulated the band's ability to weave compelling stories into their music.
With Richie Sambora's unforgettable talk box, an infectious bassline, and lyrics that followed the struggles of Tommy and Gina, it resonated with listeners on a profound level. Beyond its undeniable catchiness, "Livin' On A Prayer" showcased Jon Bon Jovi's narrative skills, drawing from his own observations to craft a tale of realism amidst dreams.
3. "Runaway" (1984)
"Runaway" catapulted Bon Jovi to global prominence. Its infectious rhythm and unforgettable keyboard riff were impossible to resist. This track, with its instantly recognizable chorus, marked the band as more than just newcomers in the rock scene.
Over three decades later, "Runaway" remains one of their most beloved and enduring songs, a testament to its timeless quality and the band's innate ability to create melodies that stick with you.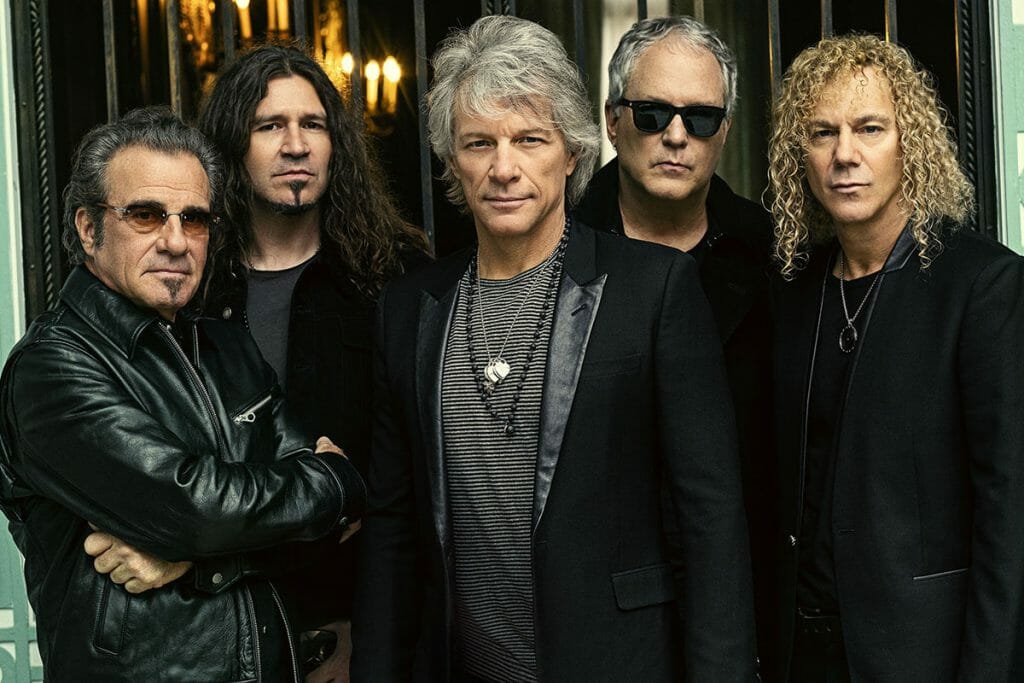 2. "You Give Love A Bad Name" (1986)
This single was the spark that catapulted Bon Jovi into the mainstream, transcending the boundaries of rock and venturing into the world of mainstream pop. Even those who claimed not to be fans couldn't help but sing along.
Its infectious nature and sing-along quality endeared it to listeners across genres. It's a track that not only defines Bon Jovi's career but also stands as a testament to their ability to craft songs with universal appeal.
1. "Wanted Dead Or Alive" (1986)
"Wanted Dead or Alive" by Bon Jovi is a gritty rock anthem that roared to life in the movie "Young Guns II." Released in 1986 as part of their "Slippery When Wet" album, this track draws inspiration from the Wild West vibe of the film. It vividly captures the rugged, nomadic existence of a musician, mirroring the outlaw spirit of the movie's narrative.
With its thundering arrangement, heart-pounding lyrics, and Jon Bon Jovi's gravelly vocals, the song became more than just a soundtrack; it became an electrifying pulse in the veins of rock 'n' roll. "Wanted Dead or Alive" doesn't just enhance the cinematic experience; it embodies the raw, rebellious essence of rock, solidifying Bon Jovi's legendary status.
Final Thoughts On Bon Jovi's Best Songs
As the final chords of our musical odyssey through Bon Jovi's top 10 songs fade into the distance, it's clear that this band's impact on rock music is immeasurable. From anthems of resilience like "Livin' On A Prayer" to the gritty realism of "Wanted Dead Or Alive," their music has touched the hearts of millions.
Bon Jovi's ability to craft songs that resonate across generations speaks to the timeless quality of their work. These songs are more than just music; they are the soundtrack of our lives, the anthems of our journeys, and the solace of our struggles.
---
READ NEXT: You've Done Their Songs, Now Check Out Bon Jovi's Best Albums
---