Up there with the very best classic American rock bands, Boston had their most tremendous success in the 1970s and 80s with albums such as Boston and Don't Look Back which resulted in a string of hits.
The rock band from namesake Boston, Massachusetts dominated the rock scene for decades, releasing their last record titled "Corporate America" in 2002. Despite the band's success, Brad Delp's death has somewhat tarnished Boston's legacy.
Tragically ending his life, Brad Delp committed suicide on March 9, 2007.
Controversy and a legal battle followed his death as well as debate as to why it ever happened.
Today, we're going to take a closer look at Brad Delp's tragic death, exploring the reasons behind his untimely and incredibly sad passing.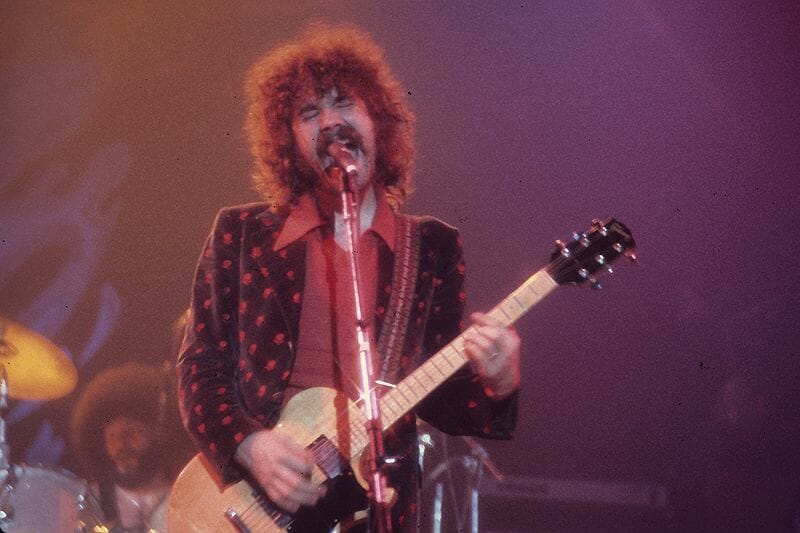 Brad Delp's Death – What Happened?
Born and raised in Boston on June 12, 1951, 13-year-old Brad Delp could never have imagined how much success was to come his way when he purchase his very first guitar.
Going on to find fame as the lead singer of the band that made the second best-selling debut album in music history, he also won't have envisaged the tragic turn his life would take at the age of 55.
After many years of success, Brad Delp sadly committed suicide on March 9, 2007.
Local police in Atkinson, New Hampshire were called to Delp's house by his bride-to-be Pamela Sullivan.
Sullivan had arrived at Delp's property to find him dead in his bathroom. She saw a tube connected to the exhaust of Delp's car.
When police arrived on the scene, they found Delp on the floor with his head lying on a pillow. Alongside Delp's body were two grills. It was these grills that Delp used to end his life.
He lit the grills, causing him to suffocate. His death was ruled as suicide by carbon monoxide poisoning.
Brad Delp's Final Messages
When police found Delp's body, they also found a note that Delp had paper-clipped to the neck of his shirt. It read:
Mr. Brad Delp. J'ai une ame solitaire. I am a lonely soul.
This shows a man who suffered deeply from depression, and someone that felt they could no longer go on.
While the note was thought to be Delp's last message and suicide note, upon further inspection of the property, many more notes and letters were found.
In the garage, police found a note on the door leading into his house:
To whoever finds this I have hopefully committed suicide. Plan B was to asphyxiate myself in my car.

I take complete and sole responsibility for my present situation. I have lost my desire to live.
There was a final note at the top of the stairs, in which he gives instructions on how to contact his fiance, who was
Unfortunately she is totally unaware of what I have done.
Alongside the messages, there were four sealed envelopes that contained letters for his children, his fiancee, his ex-wife, and another couple whose identity was never released.
For obvious reasons, the contents of those letters were never shared publicly.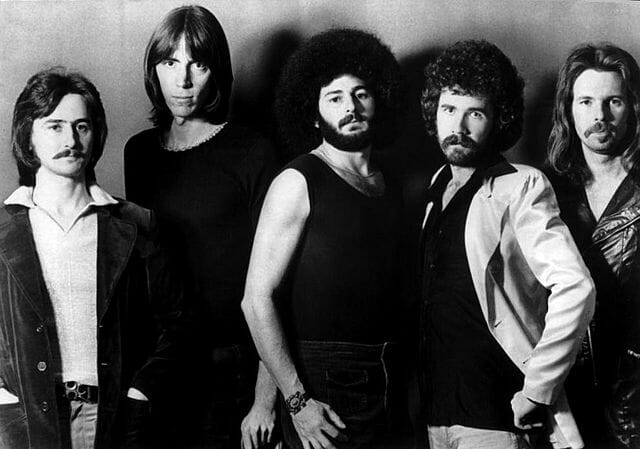 What Were The Reasons Behind Brad Delp's Suicide?
Brad Delp was known to suffer from depression. In fact, he had been battling the illness since adolescence. However, it is widely believed that a number of specific incidents later in his life led to the singer intentionally taking his life.
One popular belief, put forward by the Boston Herald newspaper is that Brad Delp's death was linked to the band he had been a part of since the 1970s.
It is public knowledge that there was tension between Brad Delp and Boston's creative leader and guitarist Tom Scholz.
The Herald pointed to problems between the two for one of Delp's minor absences from the band in 1989. They also believe, like many others, that unsavory feelings in their relationship caused the singer's depression to spiral.
Tom Scholz even got accused of taking advantage of Delp financially, though the guitarist denied these claims, despite losing a defamation lawsuit he filed against Micki Delp and the newspaper.
Delp's ex-wife Micki Delp even told the Boston Herald that Delp was "driven to despair".
The Herald reported that it was:
the last straw in a dysfunctional professional life that ultimately led to the frontman's suicide, Delp's ex-wife said.
What About The Sullivan Sisters?
Another reason believed to be a leading cause behind Delp choosing to end his life was a breakdown in his relationship with the Sullivan sisters.
Brad Delp was like a best friend to Meg Sullivan. She could turn to him for anything. She even lived with the singer in his spare bedroom. During this time, Delp was engaged to Meg's sister.
Despite having a mostly positive relationship, things took a turn for the worse on February 28, 2007. Meg Sullivan found a hidden camera in her bedroom. An argument ensued and Meg left the home.
This was just 9 days before he took his own life.
The Lawsuit
The true reasons for Brad Delp's tragic death can sadly never be confirmed. However, since his death, plenty of controversies have followed regarding who is responsible.
After being publicly blamed in the press by the Boston Herald and Delp's ex-wife Micki Delp, Tom Scholz filed a defamation lawsuit against both parties.
Trial documents from the case revealed that Tom Scholz blames Brad Delp's personal problems for his tragic death. He claims that it was these personal problems that caused his bandmate to kill himself.
On the other hand, Boston Herald's lawyers along with several witnesses argued that it was Delp's relationship with Sholz that played a big part in his death.
These witnesses included former band members, Delp's doctor, other musicians, friends of the singer, and Meg Sullivan.
They all believed that the psychological conflict Brad Delp was dealing with all stemmed from his desire to leave the band. This led to horrific conflicts between the two and Scholz reportedly held a grudge.
Tom Scholz lost his case and has since appealed. The courts have failed to comply.
What Tom Scholz Thinks?
Tom Scholz still believes it was Delp's personal problems that led to his suicide.
Primarily, he claims the embarrassment caused by Meg Sullivan finding the hidden camera played a huge part. He believes this led to an emotional relapse, which in turn made him commit suicide.
Interestingly, Scholz also claims that Delp thought his bride-to-be had another lover. This would have made him irrational. The concerns about his fiance's fidelity along with the hidden camera are what Scholz believes killed Brad Delp.
Brad Delp's Final Goodbye
After his death, Brad Delp's final record was released. The record was released by Boston's original guitarist, Barry Goudreau.
Recorded in 2006, the song titled "Rockin' Away" was released in 2008. It has been described as an autobiographical song about Delp's career.
Boston has continued to tour and perform since Brad Delp's death.
To Wrap Up
We will never know exactly why Brad Delp chose to take his own life, but what we do know is that he was a deeply depressed man who didn't see a way out of his situation.
This tragic story is one full of twists, turns, and controversy, but ultimately, it is extremely tragic.
Hugely talented and much-loved, the musical career of Brad Delp will live on for generations to come, as will his memory.
Here's a nice clip from Play That Rock 'N' Roll that dives into Brad Delp's death a little more.