The world of metal and rock and roll is filled with untimely and tragic deaths, from Metallica's Cliff Burton, to Pantera's Dimebag Darrell.
The rock and roll lifestyle many of these rock stars live, while bringing many great stories and success in the songwriting department, occasionally ends in fatal accidents that no one could predict.
The story of Hanoi Rocks' 'Razzle' and his fateful death while with Mötley Crüe's legendary singer Vince Neil is a sad one, and one we wish we didn't have to tell.
The story shows the dangers of drunk driving as well as the rock and roll lifestyle that led to the untimely death of an up-and-coming drummer.
Keep reading to learn about the tragic death of Hanoi Rocks' 'Razzle'.
Changing Places And Faces
By 1980 Hanoi Rocks' line up had already changed drastically. Micahel Monroe, the frontman of the Finnish outfit, and rhythm guitarist 'Nasty Suicide' were the only two who stayed with the band from the original line up.
The other three Scandinavian rockers that made up the original lineup were replaced by Monroe's former bandmates from his other Finnish project known as 'Pelle Miljoona Oy'.
Fast forward to 1982 when Hanoi Rocks had a string of gigs in their European Rock counterpart, London, after a successful tour of Sweden.
The rock and roll lifestyle had already gotten to their second drummer Gyp Casino, who the band had to get rid of due to his own drug addiction and mental health issues.
Gyp's replacement was an English Hanoi Rocks fan called Nicholas "Razzle" Dingley whom Monroe had met at a Johnny Thunders show.
Dingley, after hearing of Monroe's fame with Hanoi Rocks, turned up backstage at one of their gigs and asked to be the drummer. As they had issues with Gyp's drug abuse, Razzle was hired as his replacement.
By 1983, Monroe recounted to a Finnish television station that Andy McCoy, the band's guitarist and Monroe's friend, as well as Nasty Suicide, had both taken their alcohol abuse too far. Monroe went as far as saying that he himself remained abstinent from drugs and alcohol.
In the same year, reports suggest that bassist Sami Yaffa, alongside the ill-fated Dingley, was also planning to leave the band due to Andy McCoy's unpleasant behavior. But success seemed to cover the cracks that were beginning to emerge in the band's story.
A Success Story Halted By A Fractured Ankle
After a $150,000 deal with CBS and their signing with Japanese Label Nippon Phonogram, the band found some unexpected success in Japan, being one of the first Euro-centric rock bands to penetrate this Asian market. This resulted in a very successful tour of Asia in 1983.
In 1984 Hanoi Rocks recorded their most well-received album to date, Two Steps From The Move, featuring their famed cover of Creedence Clearwater Revival's 'Up Around the Bend'. 
This led to even more sold-out dates in Asia, followed by a subsequent tour of England and Scotland, and eventually America, the latter countries trumping their native Finland now in terms of records sold.
Seemingly reaching their apex as a band during their American tour, their rocket to the top was put on hold as Monroe broke his ankle onstage in Syracuse, NY on November 29. 
This led to a rather unexpected and badly timed break for the band, the break happened just as they were reaching a level of stardom that could have immortalized them for their music rather than the fatal accident which followed.
It Was An Issue of Momentum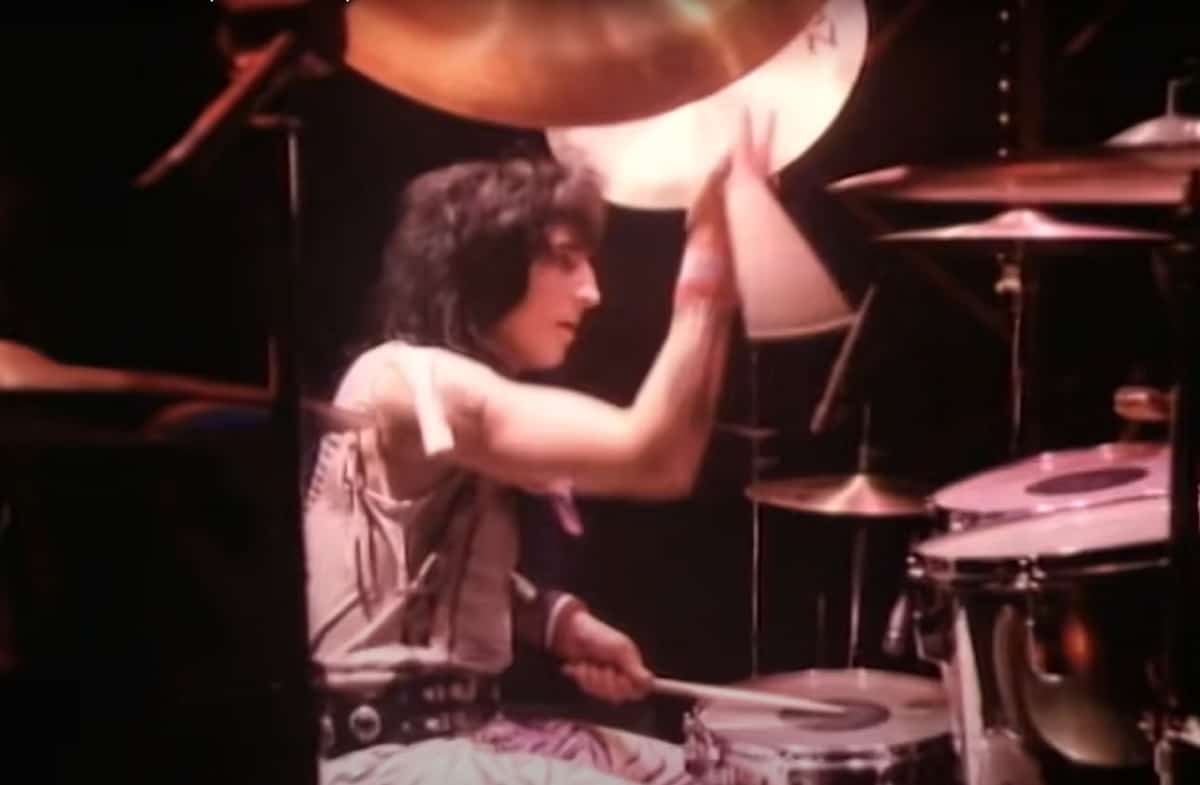 Since the start of 1984, the band was on a trajectory for stardom due to a nearly full year of recording and touring which led them to the promised land of an American audience.
When Monroe fractured his ankle, the band was forced to take an unwelcome break, but the momentum seemed to stay with the mobile band members who didn't want this success to stop.
Alcohol problems already plagued the band and this unwanted break likely exasperated an already fragile situation that was being ignored due to their success.
Enter stage left, another high flying 80s rock band, Mötley Crüe, who were equally troubled by the drug and alcohol abuse that so frequently came with the genre and its fame. 
While Monroe was resting his ankle at home, the other non-teetotalling members of the band were invited to Vince Neil's house, the frontman of Mötley Crüe at the time. They spent some time at Neil's home in Redondo Beach.
After partying for around three days, at around 6 pm, the two fated bands realized they were out of liquor and beer. The obvious decision for them at the time was to go and get more, Neil, alongside Hanoi's drummer Razzle, chose to drive to the local liquor store in Neil's De Tomaso Pantera.
The liquor store was a mere 3 blocks away, and we only wish they had walked.
After a solid 3 days of debauchery, Neil inevitably lost control of his Pantera and crashed into another oncoming car.
Razzle died on impact, while the passenger and driver of the oncoming car were seriously injured and had serious brain damage as a result.
Neil had a blood alcohol level of 0.18, much higher than the already liberal 0.10 alcohol limit at the time. Vince Neil was charged with vehicular manslaughter, which at the time only got you 30 days of jail time. 
Neil revealed much later in 2015, after years of even more reckless driving incidents as well as other run-ins with the law which resulted in serious drugs and alcohol rehab, that he actually had to pay $2.6 million to the courts as a fine and only spent a mere 19 days in jail as a result of 'good behavior' which Neil eventually revealed to be a result of the money.
What Happened To Hanoi Rocks?
While Razzle's life was over, Hanoi Rocks were not.
While the rest of their tour was canceled for obvious reasons, after being postponed due to Monroe's ankle, two shows in Finland were kept on the bill.
These two shows became a memorial for Razzle, barely a month after his death, as the drummer from The Clash, Terry Giles, replaced Razzle as the band's drummer.
You can see in video clips of these performances how frayed the band had become and how sad and tired they all look, especially Yaffa.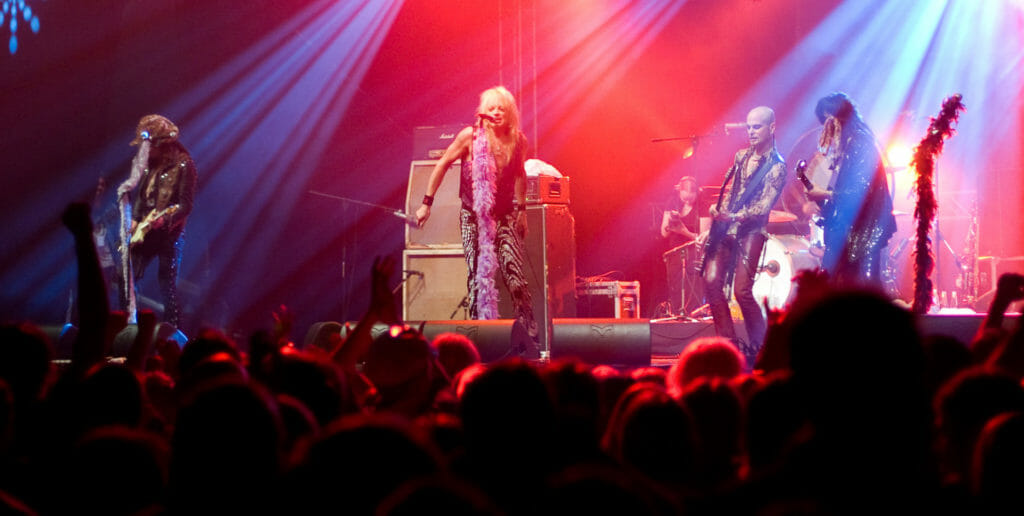 Yaffa, in this 2021 interview, tells of how the band attempted to continue but ultimately Razzle's death was what really put the nail in the coffin for the band. He suggests he had already decided to leave while the others were less decided.
The other band members attempted to continue with Terry Giles as their new drummer, and temporarily replaced Yaffa with another bassist, but eventually split into various solo careers.
Mötley Crüe's career continued, however, Neil and the band dedicated their third studio album, Theater of Pain, to Razzle.
Yaffa's 2021 interview helps shine a light on how influential Razzle was on the band in his short tenure and how he essentially kept the band together. Prior to finding Razzle the band's relationships were already frayed but his statement revitalized the band into the success that followed.
When Razzle died, Hanoi Rocks seemed to have died with him.
Final Thoughts
Razzle's story is one that is tragic and makes it clear how fame and the rock and roll lifestyle can lead to tragedy and death.
The emotional addiction to adrenaline and risk that is often hand in hand with drinking, and drug taking, is unfortunately something that comes with the territory of being a rockstar. 
Yaffa reports that neither Razzle nor Neil were specifically to blame for the accident, rather it was the haphazard and crazy behavior that was partly responsible for their fame that ultimately resulted in the death of Razzle.
Neil himself is perhaps the best example of this, later being from Mötley Crüe himself for his erratic behavior and addictions, his behavior resulted in even more DUI charges after Razzle's overlooked death as well as some unsavory run-ins with battery and assault cases.
Neil himself recognizes later in life, post-sobriety, that he should have been punished much more for his selfish and ignorant behavior that undoubtedly left a trail of victims behind it, including the passengers of the oncoming car who were crippled as a result of his actions.
Yaffa's solemn look back at the band in these more recent times shows how crazy their life was and how the rock and roll life is one fettered with risk and impulses which lead to these sorts of avoidable accidents.
Check out the full interview between Sami Yaffa and Jason Green by clicking play on the video below.