KISS is one of the most iconic and recognizable bands to ever grace the stage, and this is, of course, thanks to their immediately recognizable image, made up of extreme makeup, extravagant haircuts, and sci-fi and fantasy-inspired costumes.
Of course, the band's music needs no introduction thanks to its incredibly powerful sound, and immediately catchy hooks and melodies. Their back catalog is full of absolute bangers. Check out our favorite KISS songs here.
What has also helped KISS to rocket to massive fame is the band's multiple merchandising and multimedia outreach projects.
KISS merchandise is incredibly prominent, and the band has even received its own line of ongoing comic books, even a crossover with the famous cartoon dog Scooby Doo.
But because of their immense collective success, it is often left to speculation as to how much each member of the band is worth individually, and who might actually be the richest member of the whole band.
Ever wondered who the richest member of KISS is? Well, prepare to find out as we dive in to find the facts!
Who Is The Richest Member Of KISS?
Currently, the richest member of the band KISS is frontman Gene Simmons. Gene Simmons has reigned as the band's wealthiest member for many years as one of the band's co-founders, and one of its most recognizable icons.
What Is Gene Simmons' Net Worth?
Gene Simmons, whose real name is Chaim Witz, was born in 1949, and ever since he formed the band KISS in 1973, he has managed to earn a cumulative net worth of $400 million!
This is a truly hefty sum, and this has helped to make Gene Simmons one of the highest-paid musicians of all time.
It is not hard to see why Gene Simmons earned such a massive fortune. KISS is easily one of the most recognizable bands of all time, and this is thanks to their unique sense of style, and their iconic imagery.
Gene himself is easily one of the most recognizable members of this already recognizable band, and this has meant that his image as 'The Demon' has helped him to earn thousands of dollars from his likeness on action figures and other merchandise.
Gene Simmons also earns a lot of his money from royalties from KISS music being streamed or played on the radio. This is also bolstered by his numerous solo music projects.
What Is Eric Singer's Net Worth?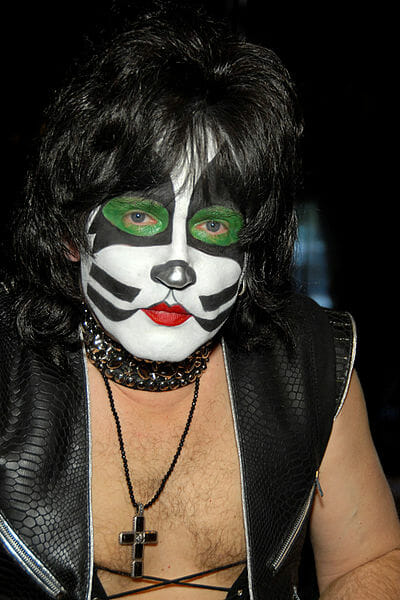 Eric Singer is the current drummer of KISS, and has been working with the band since 1992, when he took over from Eric Carr.
Eric replaced original drummer Peter Criss, and in turn adopted his persona of 'The Catman', which is an iconic look that has helped to make him just as iconic as the rest of the band's members.
However, despite his long tenure with the band and his status as the iconic 'Catman', Eric Singer has only managed to accumulate a net worth of around $20 million from his likeness.
However, this has never discouraged Singer, and he has worked with various other musicians on other projects!
How Much Is Peter Criss Worth?
Peter Criss was the former drummer of KISS who eventually left the band in order to pursue a solo career. At the moment, he is currently worth around $5 million.
This makes him one of the least wealthy members of the band, and this is likely due to forfeiting the title of 'The Catman', meaning that he receives fewer royalties for merchandising.
How Much Is Tommy Thayer Worth?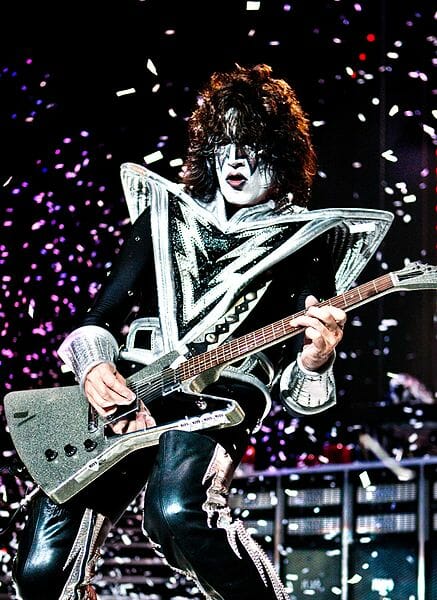 Tommy Thayer is another member of KISS that adopted the persona of another former member of the group. As the current guitarist for KISS, Tommy has taken on the persona of 'The Spaceman'.
Thanks to his work with the band, Thayer has managed to earn himself a very healthy $15 million fortune. This is also thanks to his recent efforts to break through into the wine industry!
How Much Is Ace Frehley Worth?
Former guitarist, and former 'Spaceman' of KISS, Ace Frehley currently has a net worth that is valued at around $1 million.
Frehley helped to create the 'Spaceman' persona, but his time with the band was short-lived, especially when compared to other members who have worked with the band for many years.
What Is Paul Stanley's Net Worth?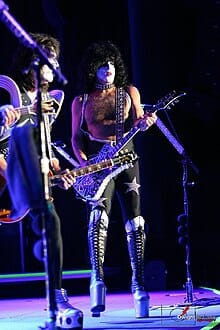 Paul Stanley is the second highest-paid member of KISS, with a net worth that is estimated at around $200 million currently. Of course, this is partly thanks to allowing his likeness to be replicated on merchandise like t-shirts, lunchboxes, and action figures.
However, his high net worth is also bolstered by his solo career, which has seen him earn much higher figures than his work with KISS alone could help with.
Stanley recently took to social media to let people know who his favorite singers were. Make sure you check it out and see if you agree.
To Wrap Up
There we have it. Though KISS has seen a number of members come and go amongst its main lineup, each of the various members of the band has earned some very sizable fortunes.
In fact, lead member Gene Simmons has earned so much over the years that he is one of the highest-paid rock musicians of all time.
Even some of the less rich members of KISS have managed to accumulate some massive net worths, helping to make the band incredibly profitable.
Check out this awesome video from The Golden Age Of Hard Rock, where they take a deeper look into the fortunes of the famous band.
How Old Is Gene Simmons?
Gene Simmons was born on the 25th of April 1949, making hum 73 years old at the time of writing.
How Much Did Gene Simmons Insure His Tongue For?
Gene Simmons once insured his famous tongue for $1,000,000.
How Many Albums Have KISS Released?
KISS Have released 24 studio albums since their debut in 1974. They have sold more than 100 million copies worldwide.