George Harrison was the "Quiet Beatle" who let his guitar do the talking and, let me tell you, it spoke volumes. Not just in musical notes, but in cold, hard cash. Don't let the humble demeanor fool you; when it came to raking in the green, Harrison was as savvy as they come.
From the stratospheric rise of the Beatles to a sterling solo career and some unexpected but spot-on business choices, George's financial story is anything but subdued.
Ready to dive into the tale of how this under-the-radar genius compiled a fortune that still sings long after he's gone? Strap in. It's gonna be a fab ride as we discover the secrets to George Harrison's net worth.
The Quiet Beatles Early Life
Before the global fame, before the Maharishi, and yes, before the mountain of money, George Harrison was just a kid from Liverpool with a passion for music. Born in 1943, Harrison grew up in a working-class family, a far cry from the affluence that awaited him. But even as a young lad, George had something special—a gift for music that couldn't be ignored.
He received his first guitar at 13, and let's just say, the kid was hooked. While other teens were busy with whatever teens do, Harrison was mastering chords and experimenting with riffs. He crossed paths with Paul McCartney on the school bus, and well, you can guess where that led—a fateful introduction to John Lennon and an invitation to join The Quarrymen, the precursor to the Beatles.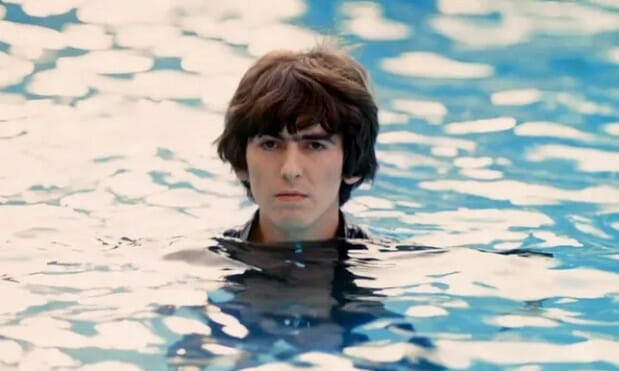 Sure, he had to lie about his age to perform in the gritty clubs of Hamburg, Germany. But by the time they were rocking the Cavern Club back in Liverpool, Harrison had already grown beyond his years—both in terms of talent and business sense. From negotiating early gigs to choosing a Rickenbacker 12-string because it had that 'new sound,' George was showing early signs of the savvy that would serve him so well in life.
Long before the world tours, the recording contracts, and the whole cultural phenomenon that was Beatlemania, Harrison was honing his skills and sharpening his business acumen in the gritty clubs of Liverpool and Hamburg. It was a humble start, no doubt, but those early years laid the foundation for the financial empire he would later build.
The story of George Harrison's net worth starts here, in a humble house in Liverpool, with a young boy and his six-string. And the rest, as they say, is rock 'n' roll history.
---
RELATED: We Rank Every Beatles Album!
---
Beatlemania Pays Well
There's no overstating it: being a Beatle in the 1960s was like having a license to print money, and George Harrison was no exception. But hey, it wasn't just 'Love Me Do' and 'Yeah, Yeah, Yeah'; there was some serious financial savvy going on behind those mop-tops.
The Beatles didn't just redefine music; they turned the whole merch game on its head. We're talking albums, singles, lunch boxes, t-shirts—you name it. For George, this was a windfall he never expected when strumming his guitar in Liverpool's Cavern Club. Add to that the astronomical concert revenue, and Harrison found himself sitting on a pretty pile of pounds and dollars.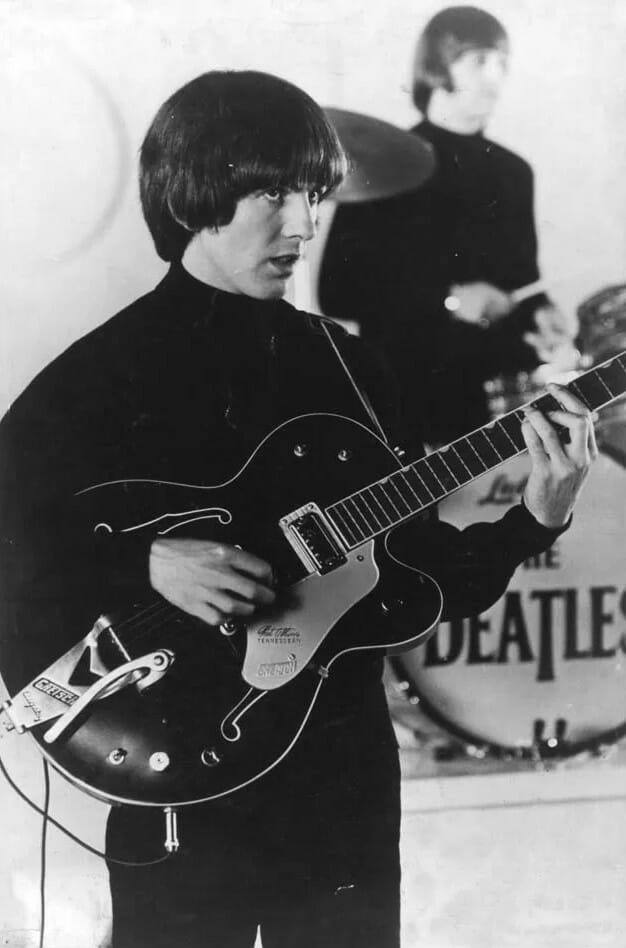 And don't forget the songwriting royalties. While Lennon-McCartney was the main songwriting duo, George penned some iconic tracks like "While My Guitar Gently Weeps," "Here Comes the Sun," and "Something." These songs didn't just make fans swoon; they made cash registers ring.
In a nutshell, Beatlemania was more than just teen screams and cultural revolution; it was a money-making machine, and Harrison had his share of the spoils. The Beatle years set him up for life, turning him into a multi-millionaire before he even hit his mid-20s. Talk about a hard day's night paying off!
George Harrison's Solo Success
After the Beatles disbanded, many wondered if George Harrison could hold his own without the Lennon-McCartney powerhouse. The question was answered loud and clear when Harrison dropped "All Things Must Pass," a triple album that not only showcased his profound songwriting but also turned into a commercial smash hit. With tracks like "My Sweet Lord" and "What Is Life," Harrison showed that he could rock both the charts and the bank.
The success didn't stop there. Harrison gave us more gems like "Living in the Material World" and "Dark Horse," each solidifying his status as a solo artist who could rake in the bucks on his own terms. Album sales, concert tickets, merch—George's solo career had its own gravity, pulling fans and cash alike into its orbit.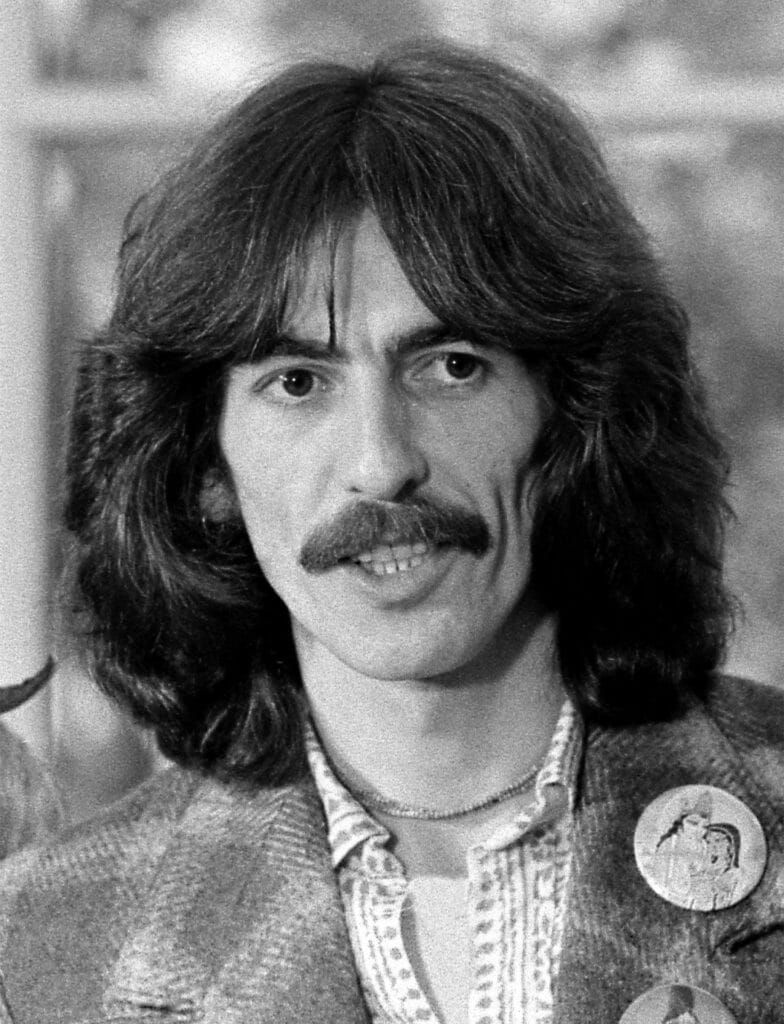 While he never matched the Beatles' level of financial intake as a solo artist—few could—Harrison still made a tidy sum. His solo ventures added layers to his existing Beatles fortune, proving that the Quiet Beatle could make a loud impact, even when flying solo.
HandMade Films and Other Ventures
So, you think George Harrison was just a musician? Think again. The man had a knack for smart investments that would make any Wall Street suit tip his fedora. Case in point: HandMade Films. This was no vanity project; it was a business move that paid off big time.
HandMade Films started as a way to finance Monty Python's "Life of Brian," when other investors got cold feet about its edgy humor. The company went on to produce cult classics like "Time Bandits" and "Withnail & I," hits that were both critical darlings and box office boons. In this venture, Harrison wasn't just a financial backer; he was an active producer, directly involved in the creative process.
But the silver screen wasn't Harrison's only stop on the Investment Express. Real estate, a record label called Dark Horse Records, and even a stint in the car racing world—George Harrison diversified like a pro. This eclectic mix of ventures didn't just satisfy his varied interests; they also significantly padded his net worth.
Harrison's financial acumen was as finely tuned as his guitar skills, turning what could've been risky business into a golden portfolio. Thanks to these ventures, Harrison's net worth didn't just hold steady post-Beatles; it soared. And HandMade Films? It remains an enduring part of his financial and cultural legacy.
---
RELATED: The Peak Beatles Playlist
---
George Harrison's Net Worth and Legacy
The sad reality is that George Harrison left us in 2001, but his financial legacy? That's still jamming hard. At the time of his death, Harrison's net worth was estimated to be around $400 million. Yeah, you read that right. Four hundred million. But here's the kicker—the estate has continued to grow posthumously, thanks in part to robust catalog sales, streaming, and various reissues and special editions.
The Harrison estate, managed by his widow Olivia and son Dhani, hasn't just been sitting idle. It's been an active player in keeping George's legacy both musically vibrant and financially lucrative. From re-releasing albums on vinyl to partnering with streaming platforms for exclusive releases, the estate has been on the ball.
Then there are the licensing deals. Harrison's music has found its way into commercials, movies, and tribute concerts—all cash cows that have continued to churn out profits. A percentage also goes to charity through the Material World Charitable Foundation, which Harrison established in 1973.
The numbers are solid: George Harrison's estate is not only about preserving an artist's legacy but also about savvy financial management. The Quiet Beatle may have transitioned to a higher plane, but his estate ensures that his wealth still makes a lot of noise here on Earth.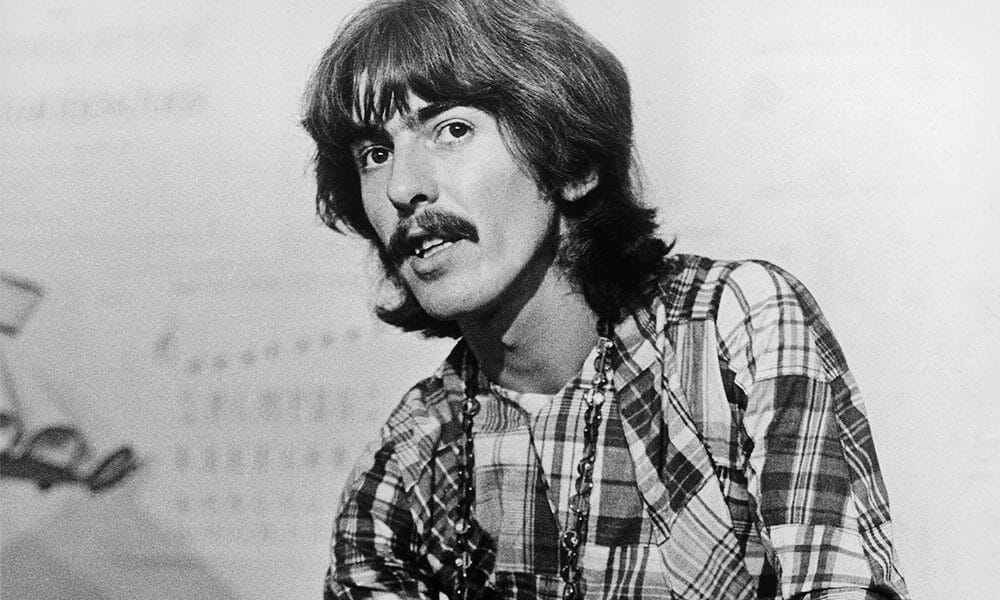 Final Thoughts On George Harrison's Impressive Fortune
George Harrison—the Quiet Beatle, the spiritual seeker, the lyrical genius—was also a financial wizard who danced to the beat of his own drum, and man, did that drumbeat resonate on Wall Street as well as it did on any concert stage. From the hysteria of Beatlemania to a prolific solo career, and from cinematic forays to an estate that's as sound as any investment portfolio, Harrison proved that you can be both a rock star and a financial maestro.
This isn't just the story of how a kid from Liverpool became a millionaire many times over. It's a lesson in how talent, timing, and a nose for a great opportunity can create a fortune that keeps singing long after the final chord has been struck. George Harrison wasn't just rich in melody and harmony; the man was flat-out rich, period. And his legacy? That's priceless.
So, the next time you spin "Here Comes the Sun" or find yourself lost in the haunting beauty of "Something," remember this: George Harrison wasn't just adding to the musical landscape. He was adding to a financial legacy that remains as enduring as his contributions to the world of rock 'n' roll. The Quiet Beatle, it turns out, has a lot to say—artistically, spiritually, and financially. And we're all richer for it.
---
READ NEXT: You Won't Believe Paul McCartney's Net Worth…
---
FREQUENTLY ASKED QUESTIONS
Did Harrison's estate grow after his death?
Absolutely. The George Harrison estate has continued to grow through the ongoing sale of Beatles memorabilia, record reissues, and other licensed products. His share in the band's vast songwriting royalties also continues to bring in income.
How did Harrison's spiritual beliefs impact his financial decisions?

Harrison was a devoted follower of Hinduism and his spiritual beliefs often guided his philanthropic efforts. He organized The Concert for Bangladesh in 1971, one of the first major charity concerts, but generally preferred to keep his charitable contributions private.
Did George Harrison write any of The Beatles' hits, and how did that contribute to his wealth?
Harrison penned several Beatles hits like "While My Guitar Gently Weeps," "Something," and "Here Comes the Sun." These compositions are among the most played (and covered) songs in music history, earning him substantial royalties.
How was his wealth distributed after his death?
Harrison left the majority of his estate to his wife, Olivia, and his son, Dhani. Various charitable contributions were also made through his estate, reflecting his lifelong commitment to philanthropy.
Were there any controversies related to George Harrison's net worth?
Harrison faced some legal battles over copyright infringement during his career, most notably with his song "My Sweet Lord," which was said to be similar to The Chiffons' "He's So Fine." However, these legal setbacks had a minimal impact on his overall wealth.