Lowell George was one of the most influential figures of the 1970s Los Angeles folk-rock scene. His contribution to music was massive, despite dying too young.
Who Was Lowell George?
Lowell Thomas George was born on April 13, 1945, in Hollywood, California. He was the son of a furrier, Willard H. George, who bred chinchillas to supply fur to the movie studios. George was a singer, songwriter, record producer as well as a multi-instrumentalist.
Embed from Getty Images
He was the lead guitarist, singer, and songwriter for the band Little Feat. George was a talented guitarist possessing such polished skill and artful taste he is often talked upon amongst the likes of Duane Allman and Bonnie Raitt.
Lowell George – Early Life
Lowell George was raised in the hills of Santa Monica and went to Hollywood High School. He started playing the harp from the ripe age of five and picked up flute lessons at school, often preferring the sound of jazz to rock 'n' roll.
At the age of six, he was apparently already performing a duet on the Original Amateur Hour with Hampton, his older brother. George started playing his older brother's guitar when he left for the army. He began listening to lots of Elmore James and Muddy Waters records, developing their melodic slide guitar style.
At Hollywood High School, George played the flute in the orchestra and marching band. By 11, he was already mastering his brother's acoustic guitar before moving on to electric guitar when he was in high school. He also played the shakuhachi, saxophone, as well as the sitar.
Embed from Getty Images
After finishing high school, he took up a job at a gas station while he was at Los Angeles Valley College. George studied art history for two years. His first band, The Factory, was founded in 1965 with Richie Hayward as the drummer. The band released a single "Smile, Let Your Life Begin" where he was the co-writer.
The band had a couple of singles together, which were produced by Frank Zappa. After the disassembling of the band, George hooked up with the LA band The Standells until he joined Zappa in The Mothers of Invention.
The Mothers of Invention
Lowell George was recruited as the rhythm guitarist and backup vocalist of the band Zappa and The Mothers of Invention in late 1968. He collaborated on Burnt Weeny Sandwich, You Can't Do That on Stage Anymore, and Weasels Ripped My Flesh.
While he was with the band, he developed the band's leadership qualities and procedural compositional techniques. He received his first credit in conjunction with Zappa on the production of an album by The GTOs, titled Permanent Damage.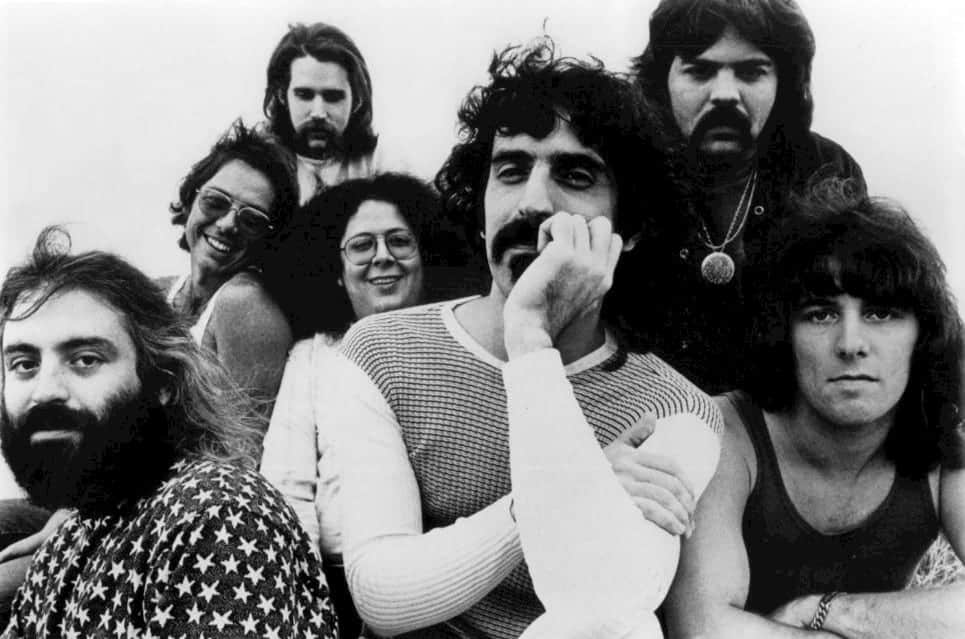 Although George became unhappy and stated that the band did not provide him with any real functions. In 1969, he left the band under complicated situations. A member of The GTOs, Pamela Des Barres, asserted that the band fired Lowell George for smoking weed.
However, at a concert in 1975, George stated that the band fired him because of his song 'Willin" as it was about dope. Mark Brend, who was a biographer, stated that the band originally liked the song, but it was beyond their style and genre.
Little Feat
After his departure from Zappa's band, Lowell George invited his previous Zappa members to create a new band. The band was popularly known as Little Feat. The members included Roy Estrada on the bass guitar, Bill Payne on the keyboards, and Richie Hayward on the drums.
George mostly played the role of lead guitarist, utilizing his slide guitar technique. However, Ry Cooder actually played the slide guitar on "Willin'" on their 1970 debut album as George was unable to play because of an injury to his hand.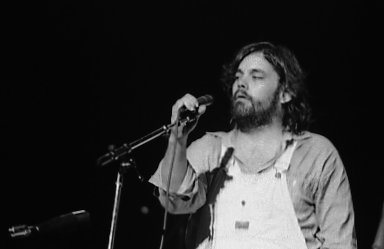 Mark Brend noted that Lowell George used a certain compression technique, which accentuated his sound, making it possible for him to play such progressive lines. Instead of the contemporary steel or glass finger tube, Lowell George started his slide playing by making use of a Sears spark plug socket wrench casing.
Their debut album was not commercially successful, only selling 11,000 copies after its initial release. This led them to release their second album Sailin' Shoes in 1972, a more bluesy album compared to their first.
The album included the second version of "Willin,'" this time with Lowell on slide guitar. Kenny Gradney replaced Roy Estrada as the bassist, who left to join Captain Beefheart's Magic Band. Estrada later claimed his reasoning for leaving the band was nothing personal, just an eagerness to leave South California, where the air pollution wasn't helping his asthma.
Little Feat added more members some of who were Lowell's old schoolmates at Hollywood High School, percussionist Sam Clayton, and second guitarist Paul Barrere. Together they recorded and released a New Orleans sounding funk-based album titled Dixie Chicken in 1973.
The album, produced by Lowell George himself, is considered to be their landmark album. The title track, "Dixie Chicken" became one of the most popular Little Feat songs. The collective members went on to release four more albums within the next five years, becoming one of the most significant West coast acts of the 1970s.
Although Lowell George collaborated well with Bill Payne in writing the materials on their first three albums as well as Feats Don't Fail Me Now in 1974, tensions began to rise. By 1975, Bill Payne and Paul Barrere were leading the band to a more jazz-based sound.
With the release of The Last Record Album in 1975, George's songwriting for the band had virtually diminished, signifying his lack of interest in the jazz fusion sound the group was heading towards. Although their North American tour in the spring of 1976 with The Who kept him engaged and occupied.
Embed from Getty Images
By 1978, Lowell George had only recorded three songs and two collaborations on the last two albums, despite still producing them. The release of their first live album Waiting for Columbus in 1978 proved to be a hit, becoming their biggest selling album. Although much of George's vocals and slide guitar were dubbed over afterward in the studio.
Hostility increased among the members of the band, specifically between Lowell George and Payne, but also with Barrere in relation to the musical direction and leadership of the group. This finally led to the departure of Payne and Barrere in 1979, signaling the end of the band.
Just eleven days prior to his death, Lowell George, on a talk show with Bill Flanagan, asserted that even without the presence of Barrere and Payne, he was quite eager to reform the band so that he could exercise his full authority over its musical direction.
Session Player & Producer
Lowell George's remarkable slide guitar technique had also turned him into a popular session player during the 1970s. He contributed to the works of John Sebastian, Harry Nilsson, Bonnie Raitt, John Cale, Jackson Browne, and more.
His most significant work would be with Robert Palmer, who recorded his first solo album in 1974 with Lowell George and The Meters in New Orleans. Palmer's second album, Pressure Drop, was released the following year and was essentially produced by George. Little Feat was used as the core band during the recording sessions.
Embed from Getty Images
He also produced for the Grateful Dead, more specifically their 1978 album Shakedown Street' (1978), and his one and only solo album Thanks, I'll Eat It Here in 1979. The album featured his dynamic voice and various modern improvisations, similar to Little Feat's earlier sound.
Lastly, he was a co-producer on Valerie Carter's album Just A Stone's Throw Away (1977) and John Starling's Long Time Gone (1977).
Lowell George – Personal Life
Lowell George met Susan Taylor, also known as Jonna when he was with the band The Factory. In March 1969, they had their first child named Forrest George. Lowell George also had a son named Luke in April 1970 with his first wife Pattie Price.
After their divorce, he met Elizabeth Levy and they had a daughter together named Inara George in July 1974. George also became a step-father to Jed Levy, the son of Elizabeth from her first marriage to Tom Levy. The pair married in 1976.
Lowell George Death
At the age of 34, while he was on tour in Arlington, Virginia to promote his solo album, Lowell George was suddenly seized by a fatal heart attack and died.
Embed from Getty Images
George breathed his last breath on June 29, 1979, just a few days prior to Inara's fifth birthday. His close friends paid tribute to him by organizing a benefit concert for the bereaved family two months after his death at The Forum in Los Angeles.
Guitarist of George's backing band, Fred Tackett, recalls an evening shortly before George Lowell's death…
"We were driving down the New Jersey Turnpike in this bus and we stopped at this pizza joint off the highway. Everybody in the band shared a cheese pizza but Lowell bought a large pizza with everything on it, carried it to the back of the bus, and he ate the entire pizza by himself. He died two or three days later. So, when people ask me, 'What really killed Lowell?' I say, 'It was a pizza on the New Jersey Turnpike.'"
Similar Stories…