Marilyn Manson, an undeniable titan of the gothic rock scene, has consistently sparked public fascination and controversy. His audacious and often provocative persona have brought him a legion of fans drawn to his distinct brand of music, despite – or perhaps because of – his consistent contentiousness.
Manson's reputation for courting controversy has served as a double-edged sword; while it has kept him in the limelight and secured his status as a household name in rock and heavy metal circles, it's also led to significant fluctuations in his personal wealth over the years.
Wondering just how much of a hit Marilyn Manson's net worth has taken? Let's delve into the details of Marilyn Manson's net worth.
What Was Marilyn Manson's Net Worth And Why Did It Plummet?
The narrative of Marilyn Manson's net worth is as intriguing and fluctuating as the artist's own controversial image, with the twists and turns of his career graph dramatically influencing his financial trajectory. A slew of controversies, both recent and past, have left a lasting impact on his financial status, making his net worth a subject of fascination within the music industry.
At its peak, Marilyn Manson's net worth was estimated to be around $25 million, an impressive figure, particularly within the niche of heavy metal and rock music. However, this has been far from a constant, with his financial fortunes seeing considerable turbulence due to the ongoing storms of controversy he has stirred up or been involved in over the years.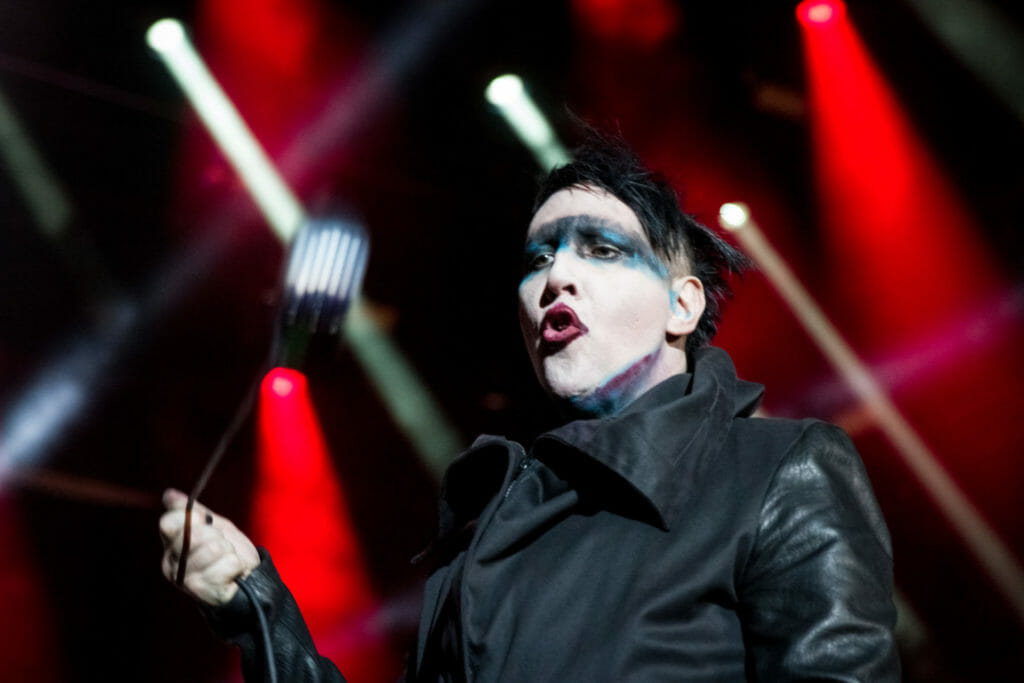 The recent and most damaging blow to Manson's net worth has come in the form of serious allegations of sexual and psychological abuse leveled against him, primarily by former partner and actress Evan Rachel Wood. These accusations have rippled through his fan base, causing many to recoil and sever their support for the artist. Coupled with the negative press surrounding these allegations, some of Manson's most significant financial supporters have withdrawn their support, pushing his net worth to an estimated $12.5 million, roughly half of its peak.
The financial repercussions of these allegations are further exacerbated by the ensuing legal battles, which have likely necessitated considerable spending on legal fees. This could potentially trigger a further downward spiral in Manson's net worth.
However, it's important to note that this instability in Manson's net worth isn't a novel occurrence, but rather a recurrent theme throughout his career. His deliberately cultivated image of controversy has often led to financial fluctuations, indicative of the larger narrative of Manson's life and career where artistic endeavors and scandalous conduct are inextricably intertwined.
---
RELATED: Learn About Taylor Hawkins' Net Worth Here.
---
The Journey to Marilyn Manson's Fortune
The path to follow Marilyn Manson's net worth is as multifaceted and diverse as his artistry itself. The majority of his fortune can be attributed to his expansive discography.
Particularly, his highly successful album, "Antichrist Superstar," serves as a pivotal point in his career. With over 1.9 million copies sold, it continues to be a significant income source due to its enduring popularity and steady stream of royalties. Album sales, coupled with the consistent streaming of his music catalog, form a substantial chunk of his net worth.
However, Manson's earnings are not exclusively tied to his music career. Known for his eccentric and provocative persona, he has expanded his creative pursuits into acting, writing, and art curation, all of which have served as additional revenue streams.
His acting roles, particularly in shows like "Sons of Anarchy" and "Salem," have not only solidified his presence in popular culture but have also financially bolstered his net worth. Similarly, his forays into writing and art curation have added depth to his portfolio and diversity to his income sources.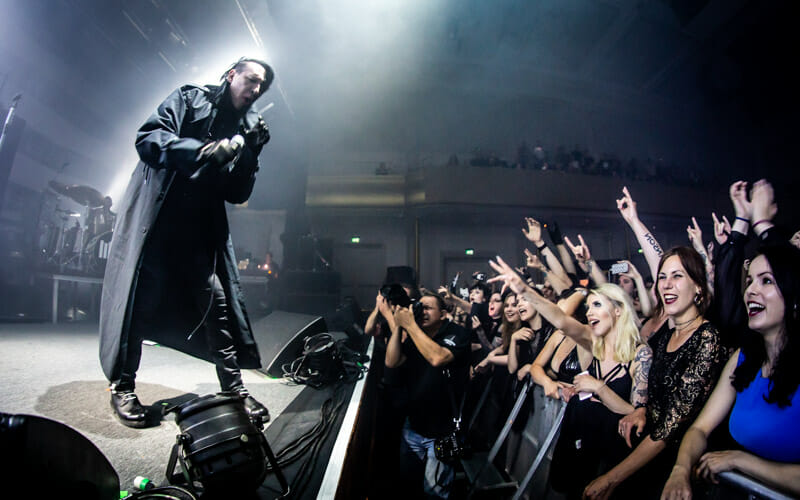 Furthermore, merchandising has proven to be a vital component of Manson's economic framework. Capitalizing on his unique brand, Manson's merchandise has become a lucrative business venture.
From clothing and accessories to art prints, his merchandise is a significant profit generator. The sales from these products, often purchased by die-hard fans and collectors, continue to contribute notably to his overall net worth.
Will Marilyn Manson's Net Worth See a Revival?
The future of Manson's net worth is uncertain, given the severity of the accusations against him. Despite the outcomes of the numerous impending court cases, public opinion might prove harder to sway.
It will be a significant challenge for Manson to rid himself of the allegations' shadow, impacting potential consumers' perception of his work. Although Manson has publicly addressed the allegations via social media, it is unclear if his financial situation will improve without further actions or statements.
---
RELATED: Steven Tyler's Net Worth Is INSANE
---
Is Marilyn Manson Planning Any Tours?
Live performances and tours are often significant income sources for musicians. However, Manson currently does not have any planned tours. The ongoing legal battles and a tarnished public image, even among some fans, make touring a challenging and potentially unprofitable venture.
As such, it remains to be seen whether Manson will hit the road again, and to what extent, given the gravity of the allegations against him.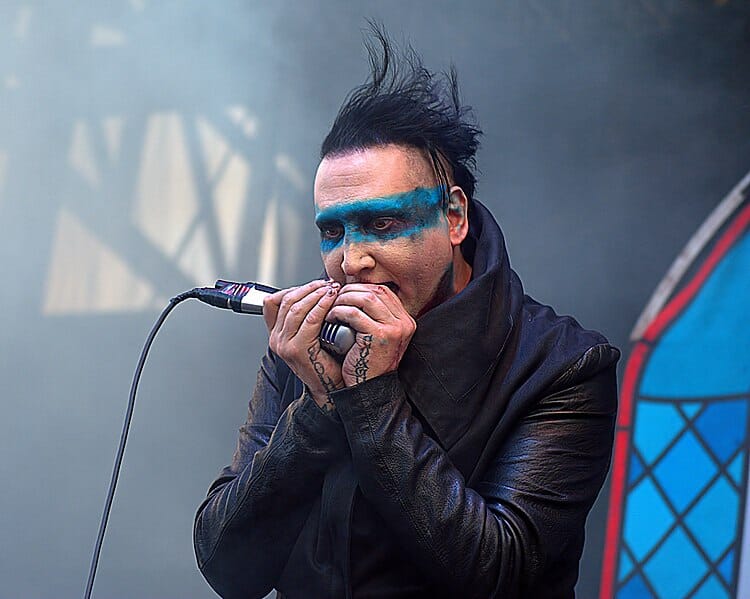 Final Thoughts
In conclusion, Marilyn Manson's career serves as a compelling case study of how public persona and off-stage actions can significantly impact a musician's net worth. The gothic rocker's controversial image initially propelled him into the spotlight, contributing to a successful career in music and other creative endeavors. Yet, the recent severe allegations have left a substantial dent in his financial standing and public image, the effects of which are yet to be fully realized.
Moving forward, it remains to be seen whether Manson's net worth will stabilize or continue to decline. His future in the music industry is uncertain, as is the potential for a return to touring. Despite his undeniable impact on the world of rock and heavy metal, the severity of the allegations and their ramifications on public perception may prove to be obstacles too significant to overcome.
Regardless, Marilyn Manson's story underscores the intricate relationship between public persona, controversy, and financial success within the music industry.
The team at The Abundant Life has put together a video that gives us a look into the life of the infamous goth-rock superstar. Check it out below.