Remember being a teenager, flipping through your parents' old vinyl collection or scanning radio stations, and stumbling upon the unmistakable sound of Neil Young? Maybe it was the jangling intro of "Cinnamon Girl" or the haunting harmonica in "Heart of Gold" that first caught your ear.
In that moment, you felt as if Young was singing directly to you, capturing the blend of hope and uncertainty that personified the human experience (through his eyes at least). It's this same raw emotion that has fueled Young's music from his early years, including his time with his first wife, Susan Acevedo, to his more recent relationships and musical projects.
That's the magic of Neil Young. His songs serve as milestones in our personal timelines, speaking to us in different but equally powerful ways as we navigate the ups and downs of life.
With a career that spans over 50 years, Young has crafted a catalog that is as diverse as it is deep. From the ethereal melodies of "After the Gold Rush" to the searing commentary of "Ohio," his work transcends generational divides and musical genres.
Whether you're a fan of his acoustic ballads or his rock anthems, Neil Young offers a sonic backstory that invites exploration. Let's get to it.
Harvesting Gold: Neil Young's Best Songs
25. "Old Man," Harvest, 1972
"Old Man" is a poignant reflection on the human condition, driven by Young's unique twangy acoustic guitar and somber vocals. Although he was just 25 when he penned it, Young taps into a lifetime of experiences, evoking a sense of wisdom that defies his years.
24. "Tired Eyes," Tonight's the Night, 1975
Emerging from one of Young's darkest periods, "Tired Eyes" encapsulates the essence of loss and disillusionment. The song's languid tempo and aching lyrics create a somber atmosphere that's both captivating and unsettling.
---
You Might Like: We Rank The Police's Best Album ( All 5 Of Them )
---
23. "Cowgirl in the Sand," Everybody Knows This Is Nowhere, 1969
This jam-heavy monster showcases Young's prowess as a guitarist. It's a nine-plus-minute odyssey that takes you on a journey through dreamy romanticism to the gritty realities of love, and in doing so, solidifies its place as a cornerstone of Young's repertoire.
22. "Cinnamon Girl," Everybody Knows This Is Nowhere, 1969
The riff alone could carry this song into rock 'n' roll history, but Neil Young didn't stop there. His poetic and somewhat elusive lyrics create an atmosphere that perfectly complements the edgy musical composition, making "Cinnamon Girl" a staple of rock radio to this day.
21. "Helpless," Déjà Vu, 1970
Written during his CSNY days, "Helpless" showcases Young's ability to write songs that are deeply personal yet universally relatable. The haunting melody and rich harmonies, typical of the supergroup, make this one unforgettable.
20. "Don't Let It Bring You Down," After the Gold Rush, 1970
This tune is a bit of an outlier in Young's catalog. It's a quiet acoustic number but the themes it tackles—life's struggles and miseries—resonate loudly. It's the kind of song that you lean into, absorbing each lyric, each note.

19. "My My, Hey Hey (Out of the Blue)," Rust Never Sleeps, 1979
In this enduring rock anthem, Young explores the mythos of rock 'n' roll in a way that's both introspective and outward-looking. It's like a lens through which the entire genre can be viewed, analyzed, and most importantly, celebrated.
18. "Powderfinger," Rust Never Sleeps, 1979
Another one of Young's narrative gems, "Powderfinger" captivates with its storytelling. The song unfolds like a short film, packed with visual and emotional cues that take you on a journey from innocence to a chilling climax.
17. "Unknown Legend," Harvest Moon, 1992
In this later-career hit, Young turns down the distortion for a softer, more contemplative ballad. It proves that even after decades in the game, Young could still deliver songs that are both emotionally nuanced and melodically compelling.
---
You Might Like: Exploring Eric Clapton's Greatest Hits
---
16. "Tell Me Why," After the Gold Rush, 1970
This song is like the comfort food of Neil Young's discography; it's warm, it's inviting, and it feels like home. Stripped down to mostly voice and guitar, it's a masterpiece of simplicity that captures Young's knack for capturing complex emotions in a simple tune.
15. "Sugar Mountain," Single, 1968
For many, "Sugar Mountain" is the quintessential coming-of-age song. It plays like a nostalgic look back on youth, filled with images and emotions that anyone who's ever been young and confused can relate to. This is Young as the poet, capturing the fleeting nature of time and the inevitable loss of innocence.
14. "Alabama," Harvest, 1972
"Alabama" serves as a searing socio-political commentary, masked in the garment of Southern rock. While it faced criticism for its harsh portrayal of the Southern state, the track is a potent piece of protest music that still holds weight today.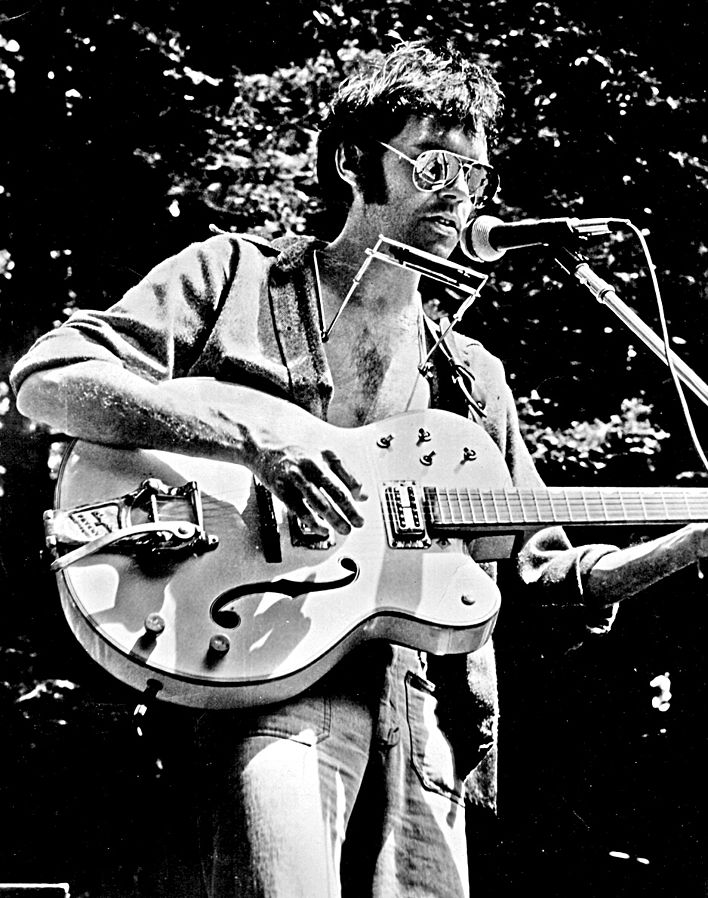 13. "The Needle and the Damage Done," Harvest, 1972
This somber acoustic track is Young at his most vulnerable. Written as an ode to fallen friends and the perils of heroin addiction, its lyrical depth and stripped-down style make it a timeless and touching cautionary tale.
12. "Harvest Moon," Harvest Moon, 1992
It's rare to find a love song that doesn't sink into cliché, but "Harvest Moon" manages to pull it off. Young offers a sentimental yet real portrayal of enduring love, underpinned by a beautifully arranged melody, making it a go-to for anyone needing a romantic fix.
11. "After the Gold Rush," After the Gold Rush, 1970
Mixing environmentalism with ethereal imagery, "After the Gold Rush" is Young's haunting vision of a planet on the brink. It's an eco-anthem that doesn't preach but provokes thought, all wrapped in a delicate, almost fragile, melody.
10. "Down by the River," Everybody Knows This Is Nowhere, 1969
A long, slow burn that serves as an ideal platform for some of Young's finest guitar work. The song captures a desolate emotional landscape, made even more haunting by its tale of love and fatal retribution.
9. "Southern Man," After the Gold Rush, 1970
This track stands as one of Young's most powerful commentaries on American life. It's an unflinching look at Southern racism, wrapped in a musical package that's as intense and scathing as its subject matter.
---
You Might Like: The Best Of The Boss – Bruce Springsteen's Greatest Hits
---
8. "Hey Hey, My My (Into the Black)," Rust Never Sleeps, 1979
This electric counterpart to "My My, Hey Hey" adds grunge before grunge was even a thing. Its distorted guitars and anthemic chorus capture the frenetic, sometimes destructive energy of rock 'n' roll.
7. "Heart of Gold," Harvest, 1972
Young's only number-one U.S. hit is a harmonica-laden quest for love and meaning. Its commercial appeal hasn't dulled its artistry; "Heart of Gold" remains a songwriting gem that marries pop sensibilities with deep existential musings.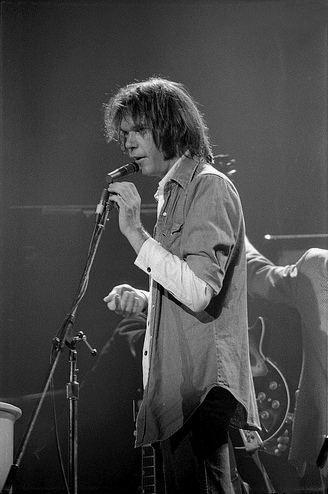 6. "Rockin' in the Free World," Freedom, 1989
In this late '80s classic, Young fuses his political and social critiques with a hard-rocking melody. It's a fist-pumping anthem that manages to be both a crowd-pleaser and a call to arms.
5. "Birds," After the Gold Rush, 1970
An emotional tour de force that showcases Young's knack for painting a vivid emotional picture with the sparest of lyrics. It's a break-up song that avoids the usual tropes, making it one of his most enduring ballads.
4. "Cortez the Killer," Zuma, 1975
A hypnotic retelling of the story of the Spanish conqueror and the Aztec empire, "Cortez the Killer" is as much a critique of colonialism as it is a study in how to create mood in music. The sprawling guitar solos alone make it a standout.
---
You Might Like: The Very Best Songs By Prince
---
3. "Only Love Can Break Your Heart," After the Gold Rush, 1970
This classic track is Neil Young in a nutshell: straightforward yet layered, simple but profoundly deep. Its lush arrangement serves as the backdrop for a song that delves into the complexities of love and human relationships.
2. "Like a Hurricane," American Stars 'N Bars, 1977
Pure, unadulterated Neil Young. A sprawling epic of love and loss, highlighted by some of the most exhilarating guitar work in his career. The song perfectly balances vulnerability with a kind of raw, chaotic energy.
1. "Ohio," Single, 1970
Written in response to the Kent State shootings, "Ohio" is a stunning example of how Young could turn real-life tragedy into timeless art. Urgent, political, and powerful, the song captures a moment in American history but feels eternally relevant.
Final Thoughts On Neil Young's Best Songs
As we wrap up this journey through Neil Young's finest songs, one thing becomes clear: His music is not confined by the limitations of time or genre. Whether he's singing about love, war, or the simple joys of a "Harvest Moon," Young's songs are both timeless and timely.
His versatility as an artist has not only kept him relevant but has also inspired countless musicians to venture outside the confines of their chosen genres.
So, while the decades roll on, the essence of Neil Young's music remains—much like the man himself—unyielding and ever-inspiring. Here's to Neil Young, the eternal troubadour whose songs are like well-traveled roads—each curve and corner revealing something profoundly new, yet comfortingly familiar.
For a deeper look into the man behind the music, exploring the next generation of Young's legacy, his children, can offer additional insight into his multifaceted life.
---
Read Next: The Most Iconic Prince Album Covers
---